7 Best Korean Dramas to Watch on Netflix [2021]
Norazim Azami, 8 months ago
7 min

read
703
We are now finally in Phase 2! However, if you are not ready to head out and feel safer by staying at home, good for you as we can never be too careful with this pandemic. Moreover, staying at home for a long time is not that bad. Especially when you have K-Dramas to accompany you. Therefore, these are the best 8 K-Dramas in our opinion that you should totally check out!
1. The King: Eternal Monarch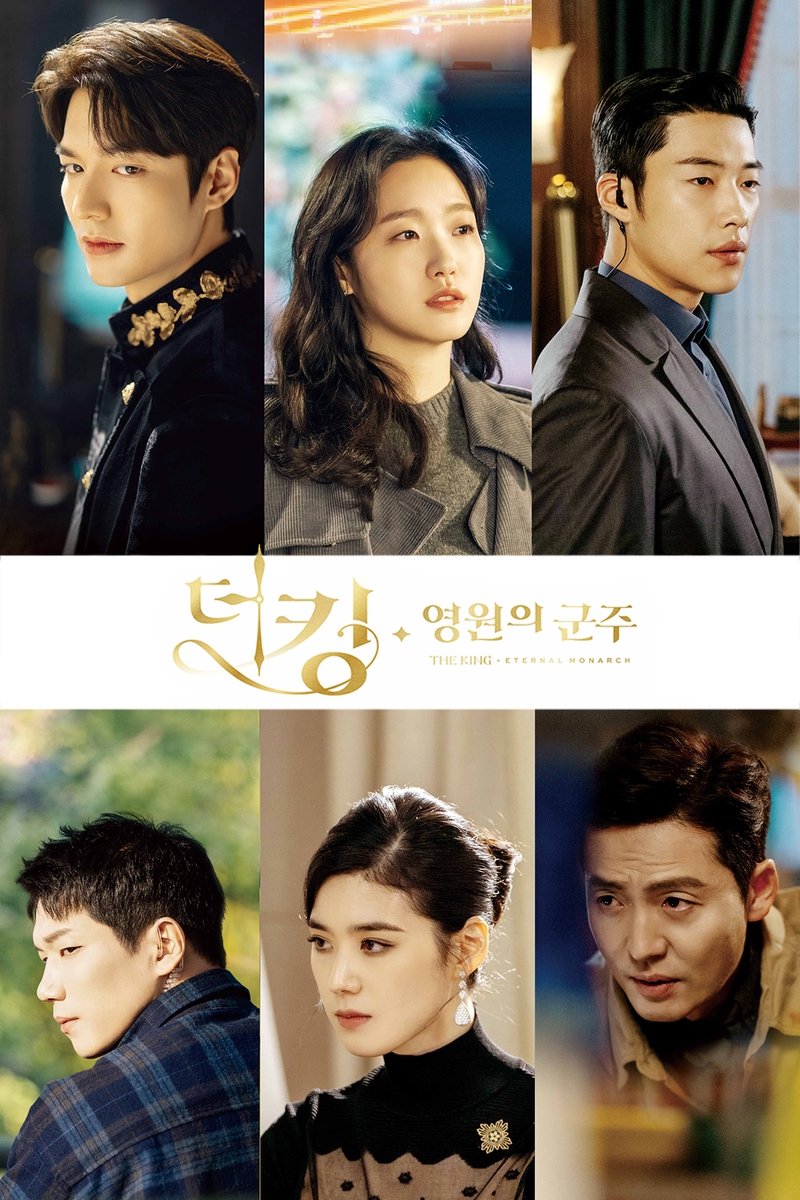 Handsome king. Tough female detective. Romance. Parallel universe. Time travel. Tragedy. If you are into all these things, this drama is perfect for you. Hands down one of the best K-Dramas released this year!
What is it about:
This drama is a story of Lee Gon (played by Lee Min-ho), who is a Korean emperor that reigns the Kingdom of Corea (unified North and South). This handsome ruler discovered a portal opening in a bamboo forest which connects to a parallel universe. To the world, we are living in. This is where he met and fell in love with Detective Jung Tae Eul (played by Kim Go-Eun). Join them in their mission to close this time portal. Failure to do so could result in the collision of the two worlds and the freeze in time forever. Will they succeed in achieving their objective? Will their love be able to transcend time? Get these answers by watching the show!
Why is it worth your time:
This amazing work is written by Kim Eun Sook. Her incredible masterpieces comprise hit series such as Mr Sunshine (2018), Descendants of the Sun (2016) and Secret Garden (2010). Similarly, Kim Go Eun and Lee Min-ho are South Korea's fan favourite drama leads! This fantasy romance drama, which successfully combines two unlikely worlds together. will surely amaze you.
2. Crash Landing on You
What is it about:
Yoon Se-ri, a rich South Korean heiress and business owner, was unfortunately caught up in a storm when she was paragliding. She eventually stranded in North Korea -where she bumped into Captain Ri Jeong-hyeok who oversees the North Korean Special Forces. Join her as she strategizes a plan that will get her home undetected. The plot took an unexpected twist when Yoon discovers her feelings for the military captain.
Why is it worth your time:
This drama is not your typical love story. Rather, it gives a glimpse of life in North Korea (to be taken with a pinch of salt). Fun fact! This drama has one of the highest ratings in the history of tvN drama. Beat that!
3. Hi, Bye Mama
Besides that, the next drama spice things up with hints of supernatural.
What is it about:
Cha Yoo-Ri is a ghost who died 5 years ago while giving birth. The story gets interesting when she embarks on a reincarnation project for 49 days. When she reappeared to her husband, Jo Kang-Hwa, she became shocked by how different her husband has become. After all, humans do change. Join her as in her commitment to stay with her daughter (only if she succeeded in a mission). What is this mission? Can she complete it within 49 days and be a living a human again? Find out for yourself!
Why is it worth your time:
This show is all about the importance of family. Coupled with elements of comedy, touching and dramatic, it accurately captures how unpredictable life can get. Also, a word of advice. Prepare a tissue box when you are watching. It will come in handy during those tear-jerking moments that will make you in love with this show.
4. Hospital Playlist
Are you into Grey's Anatomy? This is totally worth diving into for medical drama lovers out there. Such a good K-Drama and truly one of the best K-Dramas ever!
What is it about:
Hospital Playlist is a story of five doctors who are friends for two decades since graduating from medical school. This medical drama depicts the daily events which occur within hospitals. On top of that, it explores the compelling dynamics between doctors, patients and medical students. Most importantly, it is a perfect show to understand the relationship between life and death.
Why is it worth your time:
This show is now one of the highest-rated Korean drama in cable television history! Many audiences are amazed by the star-studded ensemble cast. Also, you will never get tired of the fascinating chemistry between the doctors.
5. Itaewon Class
Itaewon Class follows a tale of Park Sae-Roy who was imprisoned for beating up Jang Geun-won, the son and heir to Jangga Group. The ex-convict, whose father died from an accident, strive to start from scratch and build a new life. Park wants to follow his father's footsteps of opening his franchise bar, DanBam.
However, he knew his father's death was not purely accidental. As a matter of fact, it was caused by the Jangga family's CEO. The power struggle between these two characters guarantees audiences mind-blowing juicy plot twists.
Why is it worth your time:
Let's be real. You can never go wrong with a Park Seo Joon drama. This drama will make surely boost your adrenaline rush. However, it is also inspiring to watch Park Sae-Ro-Ii working hard in the face of adversities. Watch him as he transforms his bar into a powerful franchise and avenging his father's death!
6. Kingdom Season 2
If you are into zombies, royal treachery and politics, this one will surely keep you well invested. Our next show is similar to Game Of Thrones (first few seasons at least), but way more intense.
What is it about:
This hit fantasy K-drama is a tale of a Joseon-era kingdom threatened by political upheaval and zombie epidemic. A prince must investigate the root cause responsible for starting this whole mess. Likewise, how is he going to control this pandemic from becoming worse? Join him as he fights to save his kingdom and most importantly – stay alive.
Why is it worth your time:
Great news! This show has one of the best cliff-hangers and plot twists. And here is bad news (well, depends on how you look at it). It is super addictive and I even watched all six episodes of the season in a day!
7. Hyena
Nothing is more interesting than to witness two rivals end up falling in love.
What is it about:
Jung Geum-ja, a female lawyer is committed to winning a case to save her failing business. Watch her as she strategically infiltrates Yoon Hee-Jae's heart (the opposing elite attorney) and his case files. More importantly, things get super exciting as these two rival lawyers tussle for victory and love.
Why is it worth your time:
Firstly, the generous amount of plot twists that will shake you to your core. On top of that, we love how complex and intriguing both characters lead are throughout the plot. And don't worry about having a typical courtroom scene. There is plenty of comic and entertaining bits will surely hook you to the TV.
---
K-Dramas are incredibly addicting and so fun to watch. However, finding K-Dramas that best suit your interests can be tad challenging since there are so many different K-Drama options to watch nowadays. Nevertheless, after you've found one that really draws you in, binge away and we're extremely sure that the word 'boredom' will disappear from your vocabulary.
Check out our other related articles:
Written by Norazim
Related posts