16 Best K-Dramas to Watch on Netflix [2022]
Norazim Azami, 3 years ago
12 min

read
8869
How do you usually spend your weekends? Korean dramas are popular worldwide. It is partially due to the spread of Korean popular culture and their widespread availability via streaming services which often offer subtitles in multiple languages. Many K-dramas have been adapted throughout the world, which had a great impact on other countries.
Thus, here is a list of K-dramas in Netflix that you should watch.
1. Start Up
What is it about:
Set in South Korea's fictional Silicon Valley called Sandbox, Start-Up tells the story of people in the world of startup companies. This series revolves around Seo Dal-Mi, who has dreams of becoming an entrepreneur like Steve Jobs, Nam Do-san, her genius first love, Han Ji-Pyeong, an investor, and Won In-Jae, a business insider.
Why is it worth your time:
Sounds like a cliche love story. Instead, it gives a glimpse of start-up life. This is a must-watch for all those young dreamers out there. With many of us struggling in this modern world today, this series will allow viewers to gain positive energy while motivating us to handle our own challenges.
2. The Uncanny Counter
What is it about:
The Uncanny Counter shine light on So Mun, a disabled high school boy who is enlisted to be part of the Counters, a group of paranormal-hunters who search for and fight against evil spirits that escape from the afterlife to prey on humans.
Why is it worth your time:
For those who are interested in the yin-yang concept, this is the world between good and evil. Besides, there are many supernatural elements that will entertain you as they showcase their abilities.
3. 18 Again
What is it about:
Jung Da-jung and Hong Dae-young have a set of fraternal twins, Hong Shi-ah and Hong Shi-woo. At first, they have a happy marriage despite having children at a very young age and having financial problems. Years later, their happy marriage starts crumbling when 37-year-old Da-jung files for divorce.
Why is it worth your time:
For those who have watched 17 Again, which featured Zac Efron, this is the Korean remake version! Filled with many touching moments, some scenes will get you laughing as Lee Do-Hyun navigate through school life with his children!
4. It's Okay Not To Be Okay
What is it about:
Moon Gang-tae lives with his older brother Moon Sang-tae, who has autism. They frequently move from town to town ever since Sang-tae witnessed their mother's murder. Gang-Tae works as a caretaker in a psychiatric ward at every place they settle in. While working in a hospital, he meets a famous children's book writer, Ko Moon-young, who is rumoured to have an antisocial personality disorder. They unravel many secrets, seek comfort from each other and move forward in their lives.
Why is it worth your time:
Sometimes, you need to know that it is totally okay not to be okay. This is a dark and whimsical melodrama. It sheds light on trauma and mental illnesses. It shows difficulties faced by those suffering from trauma and mental illness and society perspectives.
5. Sweet Home
What is it about:
After an unexpected family tragedy, Cha Hyun-soo decided to leave his home and move into an apartment where monsters are trying to wipe out humanity. Hyun-soo and other residents are trying to survive.
Why is it worth your time:
With the genre of Horror and Apocalyptic, Sweet Home has many plot twists. However, it might be a little gory for some, but you will adapt fine after finishing a few episodes.
6. Run On
What is it about:
Run On tells the love story of Ki Seon-gyeom, a former sprinter who is working to become a sports agent, and Oh Mi-joo, a subtitle translator.
Why is it worth your time:
Run On is a simple love story with hardships and struggles while being in a relationship. It might seem like a cliche plot, but take this chance to check out Im Si Wan and Shin Se Kyung's onscreen chemistry!
7. Crash Landing on You
What is it about:
Yoon Se-ri, a rich South Korean heiress and business owner, was unfortunately caught up in a storm when she was paragliding. She eventually stranded in North Korea -where she bumped into Captain Ri Jeong-hyeok who oversees the North Korean Special Forces. Join her as she strategizes a plan that will get her home undetected. The plot took an unexpected twist when Yoon discovers her feelings for the military captain.
Why is it worth your time:
This drama is not your typical love story. Rather, it gives a glimpse of life in North Korea (to be taken with a pinch of salt). Fun fact! This drama has one of the highest ratings in the history of tvN k-dramas. Beat that!
8. Hi, Bye Mama
Besides that, the next drama spice things up with hints of supernatural.
What is it about:
Cha Yoo-Ri is a ghost who died 5 years ago while giving birth. The story gets interesting when she embarks on a reincarnation project for 49 days. When she reappeared to her husband, Jo Kang-Hwa, she became shocked by how different her husband has become. After all, humans do change. Join her as in her commitment to stay with her daughter (only if she succeeded in a mission). What is this mission? Can she complete it within 49 days and be a living a human again? Find out for yourself!
Why is it worth your time:
This show is all about the importance of family. Coupled with elements of comedy, touching and dramatic, it accurately captures how unpredictable life can get. Also, a word of advice. Prepare a tissue box when you are watching. It will come in handy during those tear-jerking moments that will make you in love with this show.
9. Itaewon Class
Itaewon Class follows a tale of Park Sae-Roy who was imprisoned for beating up Jang Geun-won, the son and heir to Jangga Group. The ex-convict, whose father died from an accident, strive to start from scratch and build a new life. Park wants to follow his father's footsteps of opening his franchise bar, DanBam.
However, he knew his father's death was not purely accidental. As a matter of fact, it was caused by the Jangga family's CEO. The power struggle between these two characters guarantees audiences mind-blowing juicy plot twists.
Why is it worth your time:
Let's be real. You can never go wrong with a Park Seo Joon drama. This drama will make surely boost your adrenaline rush. However, it is also inspiring to watch Park Sae-Roy working hard in the face of adversities. Watch him as he transforms his bar into a powerful franchise and avenging his father's death!
10. The King: Eternal Monarch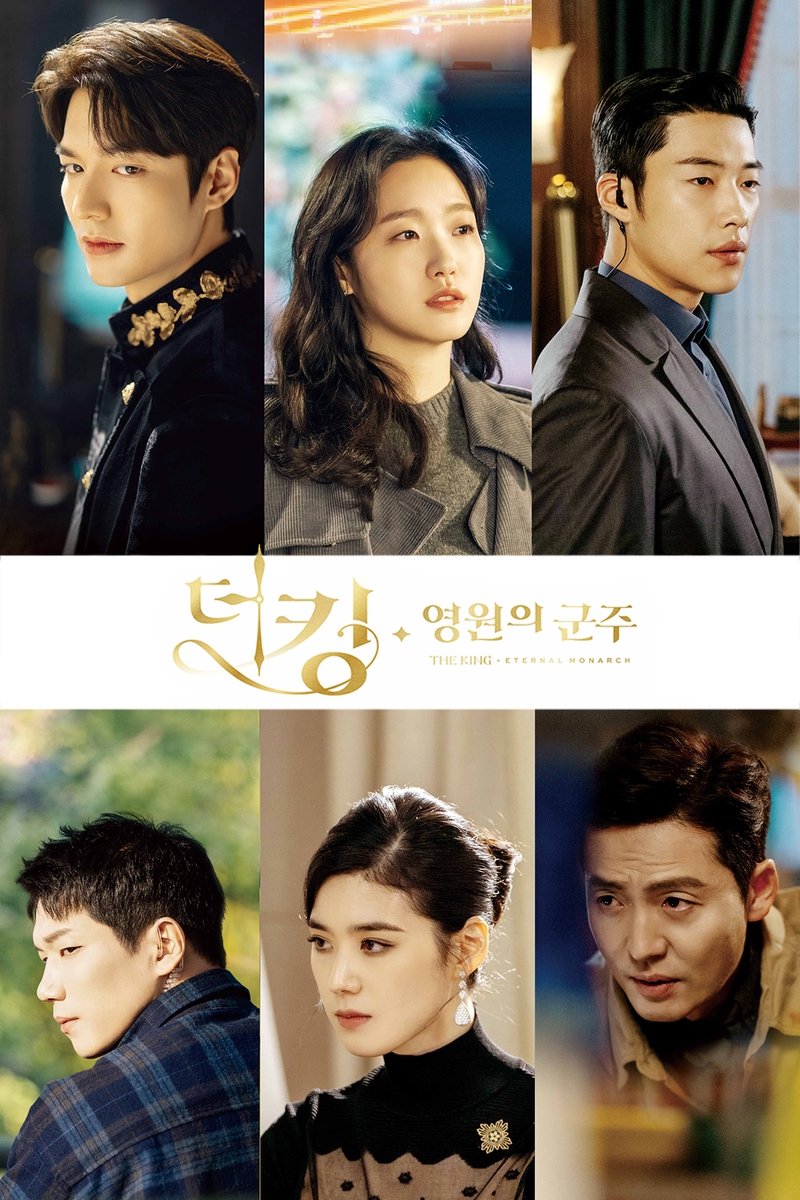 Handsome king. Tough female detective. Romance. Parallel universe. Time travel. Tragedy. If you are into all these things, this drama is perfect for you. Hands down one of the best K-Dramas released this year!
What is it about:
This drama is a story of Lee Gon (played by Lee Min-ho), who is a Korean emperor that reigns the Kingdom of Corea (unified North and South). This handsome ruler discovered a portal opening in a bamboo forest which connects to a parallel universe. To the world, we are living in. This is where he met and fell in love with Detective Jung Tae Eul (played by Kim Go-Eun). Join them in their mission to close this time portal. Failure to do so could result in the collision of the two worlds and the freeze in time forever. Will they succeed in achieving their objective? Will their love be able to transcend time? Get these answers by watching the show!
Why is it worth your time:
This amazing work is written by Kim Eun Sook. Her incredible masterpieces comprise hit series such as Mr Sunshine (2018), Descendants of the Sun (2016) and Secret Garden (2010). Similarly, Kim Go Eun and Lee Min-ho are South Korea's fan favourite drama leads! This fantasy romance drama, which successfully combines two unlikely worlds together. will surely amaze you.
11. Hello, Me
What is it about:
Hello, Me! tells the story of Ban Ha-ni who, one day, meets her enthusiastic, passionate and fearless 17-year-old self. With her younger self, she heals her wounds and learns how to love again.
Why is it worth your time:
For those who are looking for a show to watch during a bad day, this is the right one for you. You will find back your passion and the fearless spirit you lost while you move forward with life. You got this!
12. Hospital Playlist
Are you into Grey's Anatomy? This is totally worth diving into for medical drama lovers out there. Such a good K-Drama and truly one of the best K-Dramas ever!
What is it about:
Hospital Playlist is a story of five doctors who are friends for two decades since graduating from medical school. This medical drama depicts the daily events which occur within hospitals. On top of that, it explores the compelling dynamics between doctors, patients and medical students. Most importantly, it is a perfect show to understand the relationship between life and death.
Why is it worth your time:
This show is now one of the highest-rated K-dramas in cable television history! Many audiences are amazed by the star-studded ensemble cast. Also, you will never get tired of the fascinating chemistry between the doctors.
13. Kingdom Season 2
If you are into zombies, royal treachery and politics, this one will surely keep you well invested. Our next show is similar to Game Of Thrones (first few seasons at least), but way more intense.
What is it about:
This hit fantasy K-drama is a tale of a Joseon-era kingdom threatened by political upheaval and zombie epidemic. A prince must investigate the root cause responsible for starting this whole mess. Likewise, how is he going to control this pandemic from becoming worse? Join him as he fights to save his kingdom and most importantly – stay alive.
Why is it worth your time:
Great news! This show has one of the best cliff-hangers and plot twists. And here is bad news (well, depends on how you look at it). It is super addictive and I even watched all six episodes of the season in a day!
14. The Call
What is it about:
The Call revolves around two women. They are connected from the past and present with a phone in the same house that interchanges their fates.
Why is it worth your time:
If you are a fan of fantasy and thriller shows, this show will be ideal for you. With a spooky plot full of clever twists and turns, it also generates many what-if scenarios for viewers. Why wait? Grab some popcorns, blankets, and a buddy to cuddle with if you are afraid to watch it alone!
15. Vicenzo
What is it about:
Vincenzo Cassano is an Italian lawyer and Mafia consigliere of Korean descent. He is the adopted son of the late boss of the Cassano Family, a mafia family. After fleeing from his brother, Vincenzo helped a Chinese tycoon hide his gold in a mafia-secured vault within the complex, but the tycoon died. He had planned to recover the gold and use it as his retirement fund. However, a real estate company under Babel Group has illegally taken ownership of the building, and Vincenzo must use his skills to reclaim the building and recover his fortunes.
Why is it worth your time:
The drama is currently the 16th highest-rated drama in Korean cable television history. Besides, if you don't like watching romance K-dramas, there is no harm in watching action k-dramas for some excitement!
16. Hyena
Nothing is more interesting than to witness two rivals end up falling in love.
What is it about:
Jung Geum-ja, a female lawyer is committed to winning a case to save her failing business. Watch her as she strategically infiltrates Yoon Hee-Jae's heart (the opposing elite attorney) and his case files. More importantly, things get super exciting as these two rival lawyers tussle for victory and love.
Why is it worth your time:
Firstly, the generous amount of plot twists that will shake you to your core. On top of that, we love how complex and intriguing both characters lead are throughout the plot. And don't worry about having a typical courtroom scene. There is plenty of comic and entertaining bits will surely hook you to the TV.
---
K-Dramas are incredibly addicting and so fun to watch. However, finding K-Dramas that best suit your interests can be a tad challenging since there are many different K-Dramas to watch. Nonetheless, binge away and enjoy your drama marathon!
To fully gain a home cinema experience, you may consider investing in a projector and an android tv box to gather all your loved ones to join you on Netflix marathons. Likewise, we have a list of soundbars and video streaming services to help you get seamless movie nights. If you are running out of shows to watch, you can head on to find some other Netflix shows we have listed.
Besides, it can be infuriating if your wifi connection is bringing you interruptions. To keep your video streaming seamless, we have you covered with a list of fibre broadband, wifi routers, and wifi mesh.
Feeling hungry? Nothing beats having some food to accompany your movie night. We have got you covered with hot piping pizza deliveries and even late-night delivery places if you have a sudden craving at night when most places are closed by then.
If you are running out of things to do this weekend, you can check out our list of 101 things to do in Singapore to kill some boredom. Or, if you ever got tired of just watching movies, we have recommended some home-based karaoke systems for you to satisfy your KTV needs.
With that, prepare your tissue and blankets ready!
Related posts
Subscribe for newsletter
* You will receive the latest news and updates on Singapore's best trends!
Trending Posts
May 30, 2023

What is Matcha? Matcha...

May 31, 2023

TLDR: In this article,...

May 31, 2023

TLDR: As an audio...