10 Best Knee Guards in Singapore for Ultimate Support [2022]
Joanne, 2 years ago
10 min

read
3864
When it comes to your daily workouts or favorite sports, safety should and must always come first. Wearing the best knee guard in Singapore is one of the best ways to keep yourself protected during a variety of aerobic sports and routines. However, with the many options of knee guards available on the market, choosing one that fits your specific needs may be a daunting task. You definitely want to avoid buying a knee guard that is unsuitable for you! Doing so not only causes discomfort but puts you at risk for further injuries and pain as well.
To prevent that from happening, we have put together this comprehensive list of the best knee guards in Singapore. Whether you are looking for a knee guard that is designed for certain specific sports, fitness activities, or pain management, this list has got you covered.
Highlights:
Lightweight and breathable
Comfortable to wear
Offers maximum protection for all your daily needs
For decades, Bauerfeind has been developing highly effective medical aids and helping athletes through the work of Deutsche Sporthilfe foundation and at the Olympic Games. This turquoise unisex knee guard from Bauerfeind is a great option for you if you are looking for a knee guard that is lightweight and breathable.
Thanks to gentle compression, this knee support offers effective protection against excessive strain. It improves the knee´s ability to control movement during longer sporting activities. At the same time, the hard-wearing knee support massages the ligaments, tendons, muscles, and connective tissue, which in turn has a positive impact on the sensorimotor system. This combats the risk of stress and injury, meaning the pain associated with excessive strain subsides more quickly.
The knee guard is made of a light and airy knitted elastic fabric for the carefully controlled level of compression. Therefore, it is extremely comfortable to wear throughout the day. For those who are always on the go, you'd be glad to know that the knee guard stays in place during movements and offers maximum freedom of movement. For a knee guard that provides your knee with protection against too much strain, this Bauerfeind definitely does the job!
Get it here!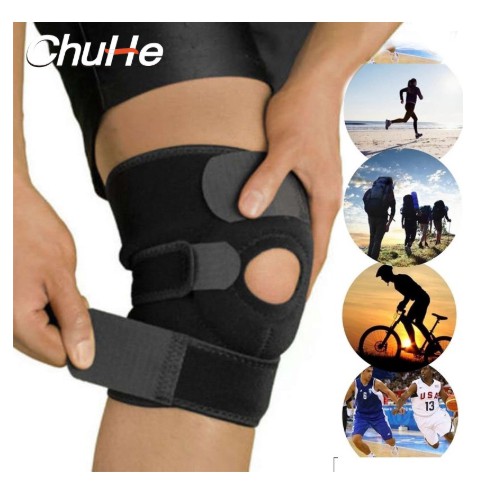 Highlights:
Adjustable support
Affordable pricing
Breathable design
This affordable knee support by Chuhe is a great option for those who are on a tight budget. For just below $15 you will get a knee guard that offers maximum support for any athlete out there. It offers comfortable relief and support from tears, arthritis, bursitis, as well as tendonitis. The gel pad that is part of the knee guard also helps with inflammation and swelling.
In addition, the Chuhe knee guard is made of a breathable moisture-wicking lightweight neoprene material. It also does not have a slip silicone strip that is typical of most other knee guards. There are also flexible spring stabilizers that provide better knee cap protection and stability. Therefore, this ensures that compression is uniform and stays in place for any physical activity and that the knee guard will keep you comfortable all day long!
Sporting a simple and minimalist design, you never have to worry about loud designs that clash with your sportswear or daily wear. For a low price tag of $15, this is definitely a great deal.
Get it here!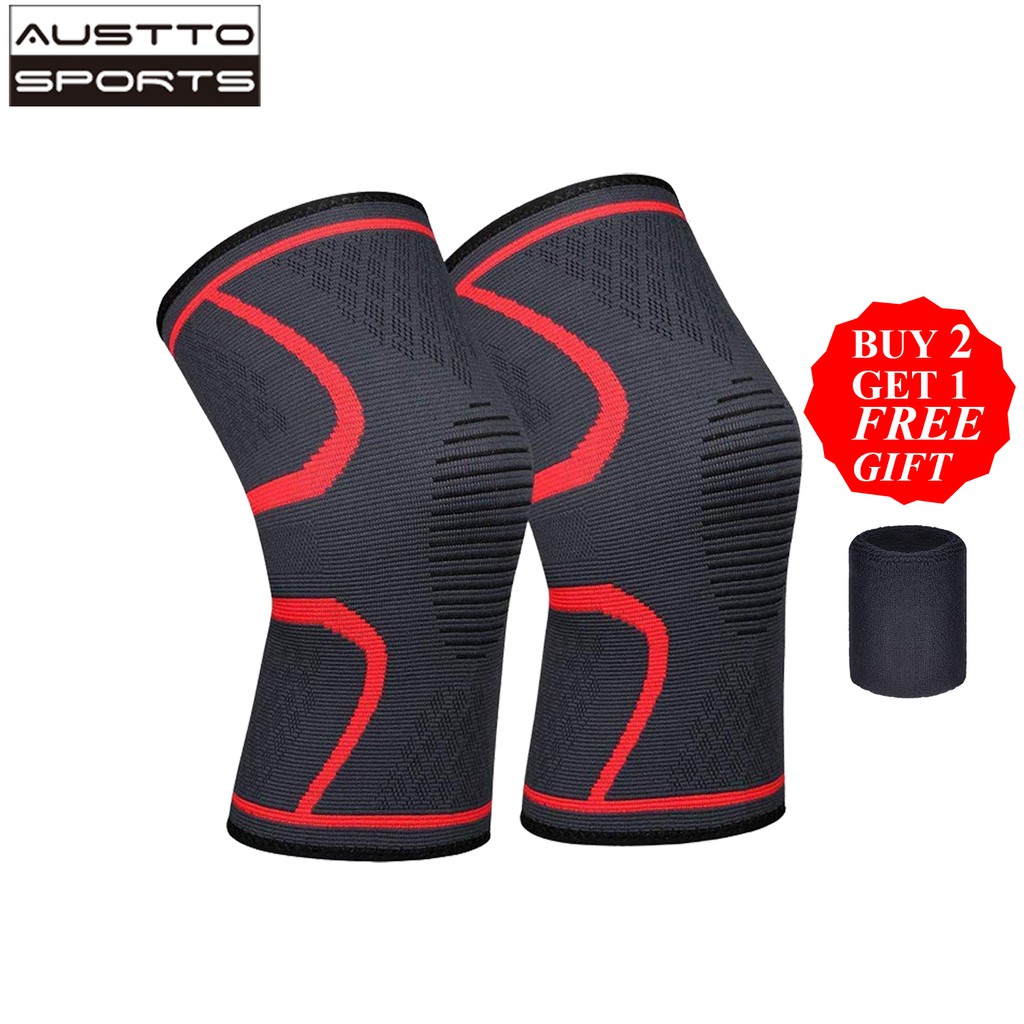 Highlights:
Easy to wash and care for
Allow full range of movement
Breathable and lightweight fabric
The Austto Knee Guard is a knee support that is suitable for both men and women. Constructed with a non-slip silicone grip wave, the knee brace is able to stay in place all day without compromising movement. It also does not slide off and roll down during intense activity.
This knee brace is designed for great ergonomics such that it provides great support with flexibility. It also helps to stabilize your knee, helps decrease arthritis, tendonitis pain as well as discomfort. The knee guard is made of a comfortable and quick-drying breathable fabric that absorbs sweat and keeps your knee dry throughout the day.
The high-quality yarn used to construct this knee guard also features a 3D circular technology to provide effective compression for your knee. This allows you to bend and move your knee comfortably. Suitable for all sports and designed to protect and support your knee, this knee guard is definitely one to keep in mind.
Get it here!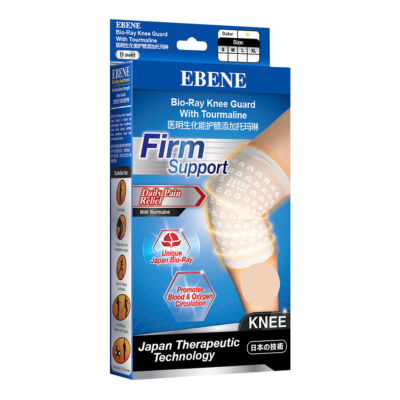 Highlights:
Well-known brand
Enhanced heat therapy
Intense pain relief
Ebene is a brand that most of us would be rather familiar with. Ebene's Bio-Ray Extra Strength Knee Guard is a knee guard with extra tourmaline gemstone for better relief. It provides stronger support over your knee cap and relieves discomfort, strengthens as well as protects your knees.
It promotes better blood and oxygen circulation with Bio-Ray Technology. In addition, the extra tourmaline offers an enhanced heat therapy that can help you with intense pain relief while providing support for your knees.
Unlike many other knee guards on the market, this one by Ebene is soft, comfortable, as well as customizable to fit your knee. Ebene's knee guard is suitable for those who sit or stand for long hours, sports players, those with knee injuries, as well as older adults who would like to protect or strengthen their knees!
Get it here!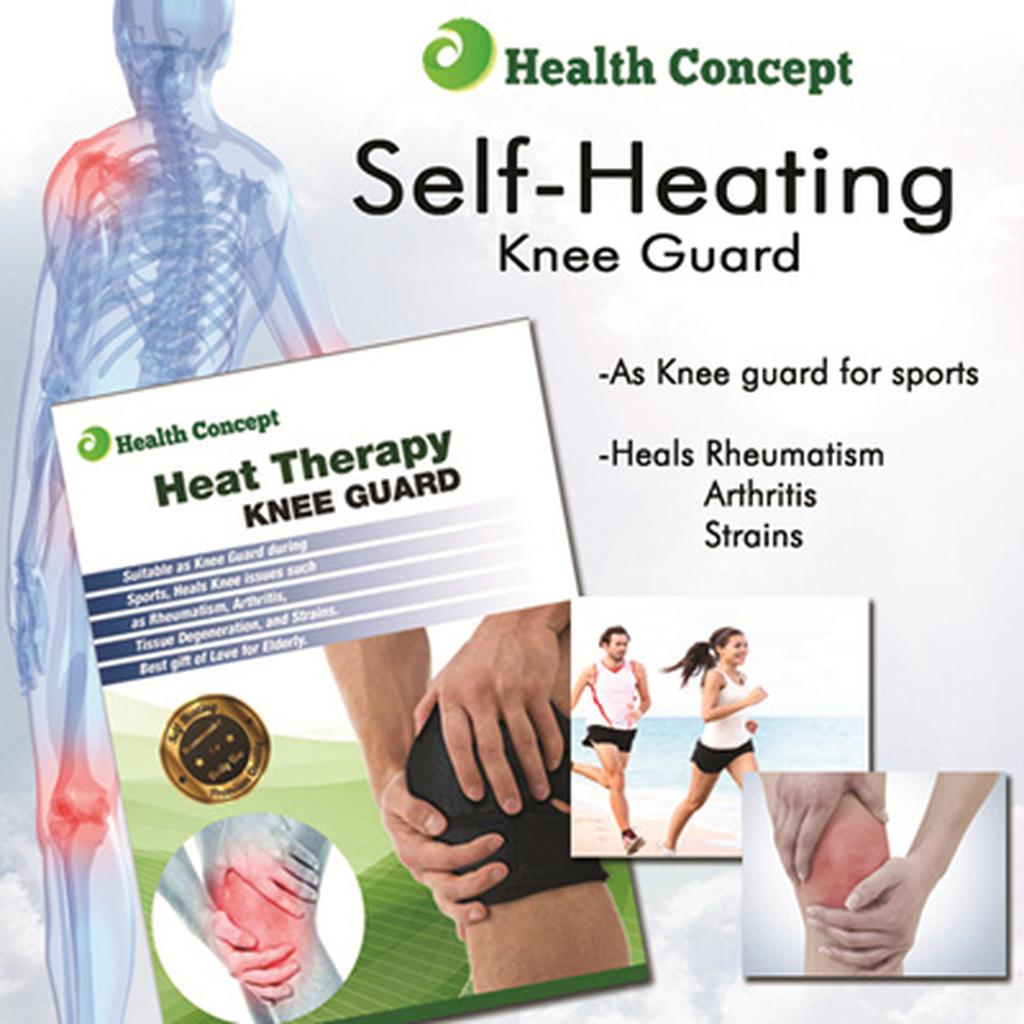 Highlights:
Natural and safe
Uses heat therapy to protect your knees
Affordable price
Heat Therapy, also called thermotherapy is the use of heat in therapy for pain relief and health. It can be beneficial for those with arthritis and stiff muscles, and injuries to the deep tissue of the skin. Heat may be an effective self-care treatment for conditions like rheumatoid arthritis. Heat Therapy is commonly used for rehabilitation purposes. The therapeutic effects of heat include decreasing joint stiffness, reducing pain, relieving muscle spasms, reducing inflammation, and aids in the post-acute phase of healing and increasing blood flow. The increased blood flow to the affected area provides protein, nutrients, and oxygen for better healing.
This Health Concept Knee Guard uses natural properties of Tourmaline Crystal Powder to emit Tourmaline Crystal Energy and Far-Infrared Heat to stimulate the body to improve blood circulation internally. This product stimulates the therapeutic effects of Heat Therapy and facilitates the body's self-healing process for many issues. It does not rely on drugs or medicine to be applied or consumed. Thus, it is a safe and natural way to help the body heal itself over time.
Useful for those suffering from sports injuries, and definitely a welcomed gift for the elderly, this knee guard by Health Concept is a great option for those looking for a natural way to protect your knees.
Get it here!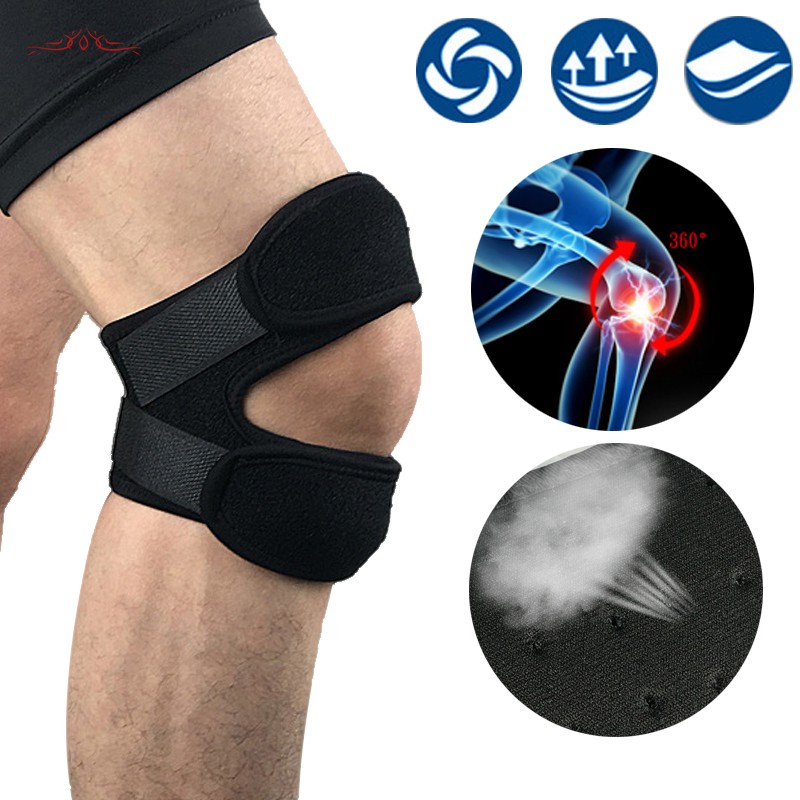 Highlights:
Promotes healing and flexibility
Helps reduce pain and soreness
Great for all sorts of sports
This adjustable knee guard is great for all sports, especially cycling, running as well as trekking. It has an extra padded neoprene layer that helps to support your knee compression during sports. In addition, the double patellar knee support design makes it a perfect fit for fragile joints and aching muscles. Bu retaining your body heat, this knee guard is able to bring warmth to affected and painful areas and increase blood circulation.
Made of an extremely lightweight and breathable material, this knee guard is soft, comfortable, and has great elasticity. You never have to worry about uncomfortable knee guards that restrict your movements anymore. In addition, this knee guard comes conveniently with hook and loop fastener closures to secure it to your knee firmly.
Get it here!
Highlights:
Good for post-surgery knee conditions
Helps promote blood circulation
Real results with prolonged use
Another wonderful product by Ebene, this metal support knee guard is suitable for the elderly, people who had undergone surgery, people who do sports, people looking for protection, and people who sit and stand for long hours.
It is also helpful for post-surgery knee conditions, minor knee strains, arthritic knee problems, weak and overstressed knees. The knee guard contains Bioenergy ingredients that can emit a Bio-Energy Ray that penetrates deeply into the muscles (30mm). This helps to stimulate the circulation of oxygen and blood. Blood circulation functions to bring nutrients and oxygen through arteries to all cells and organs in the body, and remove toxic elements, waste, dead cells, as well as carbon dioxide.
With prolonged usage, your knees will feel less strained and painful. Therefore, even though this knee guard costs $60 (slightly higher than others in this list), it is a worthy investment!
Get it here!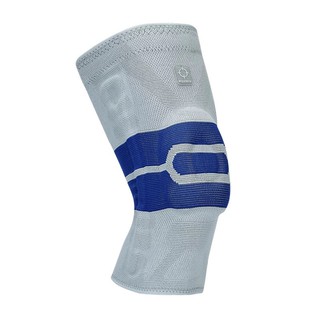 Highlights:
Multiple color options
Lightweight and breathable fabric
Prevents skin irritation and discomfort
Rigorer's premium knee brace is designed to offer great support and stability for your knees. Embedded with silicone paddings in the pad and reinforced by steel springs, this premium knee brace is sure to provide a stable and perfect fit.
Fitted with silicone padding to provide maximum protection, some customers even forget that they have a knee guard on when they go through their day's tasks. The knee guard is also equipped with steel springs on the sides to provide greater stability. Its 4-way stretch material provides supportive compression and a full range of motion so you will never feel restricted even while wearing the knee guard.
The knee guard's double wave anti-slip silicone bar also ensures that it stays in place firmly. Made with light and breathable fabric and natural materials to prevent skin irritation, this knee guard is great for all. It even comes in 3 colors for you to choose from!
Get it here!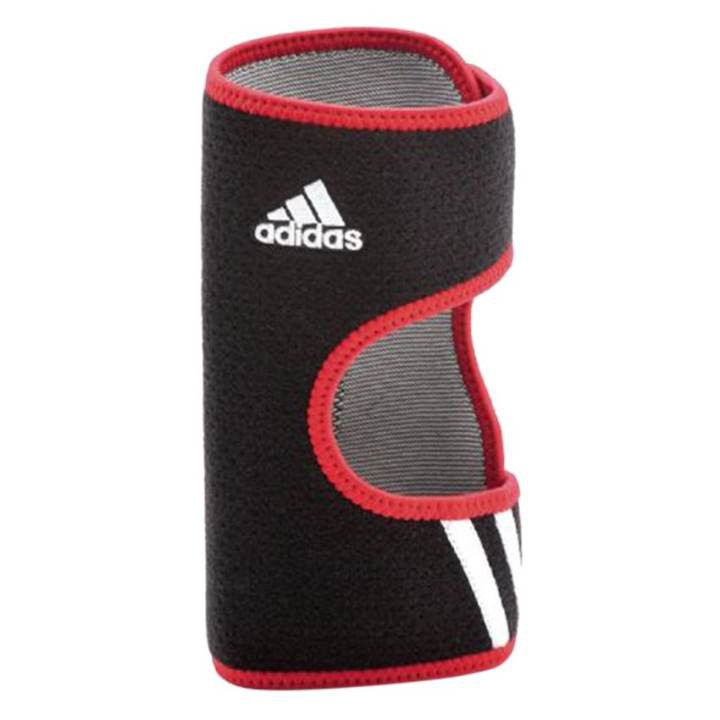 Highlights:
Stylish design
Promotes natural movement
Breathable fabric
Well-know brand
The adjustable range of supports from Adidas represents a step forward in support wear design. Each support is crafted from a combination of materials to give you support and the ability to adjust the fit to achieve a personalized level of support, compression, and comfort. Featuring a one size fits all design, this Adidas knee guard is designed to allow for natural movement.

With breathable neoprene fabric and adjustable velcro straps, each support has been modeled to support the relevant joint whilst also allowing it to move and function correctly. Gel inserts are also available to increase comfort and protect key areas of each joint and the innovative fitting system allows you to align the fixing straps against any section of the supports outer surface.
With a modern design, those of you who are fashion-conscious should definitely opt for this knee guard from Adidas!
Get it here!
Highlights:
Easy to take off and put on
Criss-cross hold structure for added support
High ventilation material
Number one best selling knee guard in Japan
This knee guard from Vantelin has a criss-cross hold structure and a power belt taping designed to provide support to knee caps. The structure of the knee guard also prevents excessive lateral movements of the knee and maintains the correct position of the knee support.
With an adjustable and open design, wearing this knee guard will not feel restrictive or uncomfortable. In addition, the power taping belt can be stabilized with velcro so you can adjust the stabilization of patella support. The anchor belt also has a wide design and is easy to put on and take off. It is also made of a specially fabricated material that provides ventilation and reduces bunching behind the knee, a common problem that you may face with other cheaper knee guards on the market.
Get it here!
Whether you just sustained an injury, are recovering from one, or looking for a great gift for your parents, the knee guards listed in this article will definitely be useful for you. You no longer have to worry about injuries during your fitness routines. Now that you have your knee guards in place, check out some workouts you can do using some of the best rowing machines in Singapore here!
Related posts
Subscribe for newsletter
* You will receive the latest news and updates on Singapore's best trends!