10 Best Japanese Anime To Netflix And Chill [2022]
Joanne, 2 years ago
7 min

read
2304
Japanese anime, like live-action television and film, spans a wide range of genres and subgenres. It appeals to a diverse range of audiences and preferences. As cliché as it sounds, there is an anime for every single person out there. You just have to find one that suits your taste and preferences! However, there are so many different series lumped together under the category of "anime". So, it can be overwhelming to choose one to start with. Whether you are an anime junkie or someone who wants to jump onto the anime bandwagon, this article is for you!
1. Attack On Titan
If you love post-apocalyptic anime series, Attack On Titan is a great one to jump on. Based on the manga series of the same name created by Hajime Isayama, the series is an action-fueled, dark fantasy, post-apocalyptic anime that makes you watch in terror from scene to scene.
The story follows Eren Yeager, who vows to retake the planet after a Titan destroys his hometown and kills his mother. Set in a world where mankind resides inside cities protected by immense walls that shield them from giant man-eating humanoids known as Titans, the story follows Eren Yeager, who vows to retake the world after a Titan destroys his hometown and kills his mother.
Be careful though, once you start, it is almost impossible to stop! So be sure you set a whole weekend aside to binge watch this series.
2. Demon Slayer: Kimetsu no Yaiba
Chances are, you have heard of this anime! Demon Slayer: Kimetsu no Yaiba is a Japanese manga series written and illustrated by Koyoharu Gotouge. In this anime, Tanjirou Kamado, who is the only man in his household, is the subject of Demon Slayer. One day, Tanjirou plans to sell charcoal in the nearby village one day to supplement his income. When he returns, he unwittingly becomes a part of the horrifying rumours. His family has been killed, and the sole survivor, his sister Nezuko, has been transformed into a ghost. However, Nezuko, for whatever reason, continues to exist. The series then follows Tanjirou, who joins the demon slayers to try to cure his sister.
This popular anime series was even made into a movie that was record-breaking! So, perhaps it is time for you to binge watch the series and catch up on the movie right before the release of season 2 of the series!
3. Haikyu!!
The tale follows Shōyō Hinata, a young boy who, despite his small size, is determined to become a great volleyball player. Following a loss at the junior high school championships, Hinata redoubles his efforts to defeat Tobio Kageyama, the star member of the team that had previously beaten him.
To Hinata's dismay, he learns that he and Kageyama are on the same team at their new high school, and the two begin bickering immediately. However, they are forced to learn how to work as a team in order to enter the Nationals competition. Along the way, Hinata and Kageyama drive each other to achieve their full potential. Hinata also forms partnerships with his first true squad, kicking off Karasuno's quest to reclaim their prestige and qualify for Nationals.
This anime is so popular that it has spawned interest in volleyball internationally! Perhaps it would do the same for you too!
4. Food Wars!
Food Wars!: Shokugeki no Soma is a Japanese manga series written by Yūto Tsukuda and illustrated by Shun Saeki. The series follows Soma Yukihira who aspires to succeed his father, Joichiro Yukihira, in running the family restaurant. His father, on the other hand, catches him off guard by closing the restaurant and encouraging Soma to enrol in Totsuki Culinary Academy.
Soma quickly learns that Totsuki is a prestigious culinary school with a graduation rate of less than 1%. Students compete in shokugeki, or wars, to test their skills. Known for over-the-top food battles and recipes, be sure to have some food ready while watching this, because you're going to need it!
5. Death Note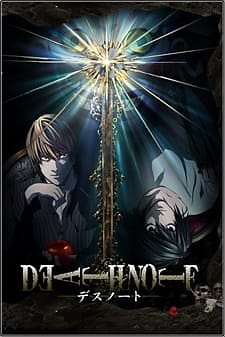 Death Note, directed by Tetsuro Araki and animated by Madhouse, premiered in Japan on October 3, 2006. The anime is about a high school student, Light Yagami, who discovers a supernatural notebook and discovers that it contains great power. If the owner inscribes someone's name into it when picturing their face, they will die.
With this divine capability, Light decides to extinguish all criminals in order to build a new world where crime does not exist and people worship him as a god. Police, however, quickly discover that a serial killer is targeting criminals and, consequently, try to apprehend the culprit. To do this, the Japanese investigators count on the assistance of the best detective in the world. He is a young and eccentric man known only by the name of L.
With its extreme popularity, Death Note has been adapted into live-action films, TV dramas, video games, light novels as well as a musical composed by a Broadway composer. You have got to see it!
6. Full Metal Alchemist
Full Metal Alchemist is a series that follows two twins, Edward and Alphonse Elric, in the fictitious country of Amestris, as they attempt to resurrect their mother using Alchemy, breaking a grave taboo. Edward loses his right arm and left leg as a result, and Alphonse loses his entire body, locking his spirit within a suit of armour.
The story follows their journey as they attempt to return their bodies back to normal with the help of the legendary Philosopher's Stone. Along the way, they encounter supernatural creatures called Homunculi, and also learn shocking truths about the very nature of Alchemy in Amestris.
If you love complex storylines about love, brotherhood, and courage, this is an anime series that you should not forgo!
7. Naruto
Naruto is a Japanese manga series written and illustrated by Masashi Kishimoto. It tells the story of Naruto Uzumaki, a young ninja who seeks recognition from his peers and dreams of becoming the Hokage, the leader of his village.
On the day of Naruto birth, the village of Konoha was attacked by the 9-tailed fox demon. In order to protect the village Naruto's father, the 4th Hokage sacrificed his life and sealed the demon in his newborn son. 13 years later Naruto graduates the ninja academy and becomes a shinobi with the goal to be the Hokage of the village.
The series then follows the struggles and challenges that Naruto faces and how he overcomes them in order to get the acknowledgements from his villagers.
8. Dragon Ball Z
Dragon Ball Z is an anime that most people have heard of. It is produced by Toei Animation and written by Akira Toriyama. Dragon Ball Z continues the adventures of Goku, who, along with his companions made in the prequel series, defend the Earth against villains ranging from aliens like Frieza, androids like Cell, and magical creatures like Majin Buu.
With over 150 episodes, the series has some of the most iconic scenes in anime ever made. Some example is Goku's transformation to becoming a Super Saiyan and the Cell Games!
9. Bleach
An anime based on Tite Kubo's manga of the same name, Bleach follows the adventures of Ichigo Kurosaki after he obtains the powers of a Soul Reaper. A Soul Reaper is a death personification similar to the Grim Reaper.
Because of his newfound skills, Ichigo is now charged with shielding humanity from evil spirits and leading departed souls to the afterlife. With recurring appearances and tales containing these original characters, the anime version contains original plots not contained in the manga.
Follow various characters through this wild anime and you are surely in for a long and enjoyable ride!
10. My Hero Academia
My Hero Academia is another incredible anime series for you to watch this weekend. The plot follows Izuku Midoriya, a young boy who was born without superpowers. He nevertheless wishes to become a hero. Midoriya is discovered by All Strength, Japan's greatest hero, who shares his influence with him after realizing his talent. He later supports him in enrolling in a prestigious high school for aspiring heroes.
Loaded with great action-packed scenes, My Hero Academia also has heartfelt scenes that will tug at your heartstrings. So, for an emotional rollercoaster, do check this anime out!
We are done with this list of the best Japanese anime to watch! You never have to worry about having nothing to watch when you are home! While you are at it, why not complete your Netflix and chill experience by ordering in? Check out our list of the best hawker food delivery in Singapore. If you are looking for healthier alternatives, check out some nut delivery options here!
Related posts
Subscribe for newsletter
* You will receive the latest news and updates on Singapore's best trends!
Trending Posts
May 30, 2023

What is Matcha? Matcha...

May 31, 2023

TLDR: As an audio...

May 31, 2023

TLDR: In this article,...