12 Best Instant Coffees in Singapore [2021]
Puneeta, 3 years ago
8 min

read
16068
For Singaporeans, good and instant coffee preparation is the most loved activity. Preparing an instant coffee is essential for them to save their time and have the same taste as that of brewing a complete coffee cup. Many even had a bad experience in preparing instant coffee for the first time. For them, instant coffee might not be a choice. But in all one thing must be very clear that you should try them for one more time as these will save you time.
NESCAFE has been famous for being the best selling brand in the whole world and especially in Singapore. People love this brand not only because of its taste and flavor but the nostalgia that overcomes when you are taking a sip of it. However, the best thing regarding this coffee is its healthy features for the human body. Another important point that everyone usually visualizes before having a product is its price and NESCAFE is the cheap priced instant coffee to meet your entire requirement. This is one of the local's favorite instant coffees!
Key features
Cheap for each serving
The classic and flavoured nostalgic taste
Best preferred brand of all time
Enjoy enriched and fine roasted Robusta beans coffee brewed in the finest size. This coffee brand has been popular since the 1960s and now very popular in Singapore and the entire world. On the traditional wood-fire drum, the beans are roasted perfectly. This is the best way to add coffee to the favourite list because of its aroma and classic taste when you pour it inside hot water. It's about nostalgic taste provided in one sachet of the coffee. You can add desired sugar according to the taste and requirement and thus can keep a check on the sugar added to the drink.
Key features
The nostalgic and classic taste
Fine roasted Robusta Beans
You will dig it until you have the last drop of this coffee drink. This instant coffee can be prepared without adding sugar content to the drink/ it is the Colombian Arabica Coffee to offer bitter flavour and rich aroma. The bitter flavour is for those who want a strong essence taste in their drink cups of coffee.
Key features
No added sugar with creamer
Bitterly flavour with a rich aroma
Eight O'Clock Ground Coffee is the perfect choice for preparing Espresso and Cappuccino Aficionados. This instant coffee powder is prepared from 100% Arabic coffee beans to live your life happier and boldly. It is a Kosher certified product and the bestselling whole bean coffee of Singapore. To retain coffee freshness, this packet comes in a properly packed and sealed form.
It is the most loved coffee prepared from all fresh beans with no loss in the flavour. The whole bean coffee gives bold flavour and made with full perfection to enhance your daily activities and enrich them due to its satisfying flavour. This coffee is famous for the past 30 years with the best customer reviews.
Key features
Best for preparing Espresso and Cappuccino
Kosher certified product
Fresh beans used for the preparation
Illy Extra Dark Roast Drip coffee is there for you to provide the whole day freshness and energy to your body. This coffee is essential to enrich your body's metabolism with the ketones for promoting weight loss for the better functioning of your brain.
This coffee is the best drink to add in your diet as it does not store fats in the body rather it improves metabolism. This coffee is the blend of 100% Arabica beans to provide you with the best enriched full-bodied taste. Making coffee in Singapore is a daily ritual and this instant coffee blend can help you reach your requirements very conveniently.
Key features
100% Arabica beans
Smooth and full-bodied taste
Available in three different roasts
Lavazza Espresso Ground Coffee Blend is the Italian Ground coffee with the full city and medium-dark roasted to give a feeling of rounded mouth. It gives a feeling of floral scent and delicious taste which makes you feel bittersweet after the taste. It is a highly recommended product with a unique blend of 100% Arabica beans to provide a good flavour to your taste.
The packet is best used for Espresso and also for the coffee maker and provides freshness to your mind and soul for the whole day. Low added carbs are good for your health to carry out good body metabolism and other activities. The addition of this coffee to your diet will not add fats to your body rather it improves the blood circulation and keeps you active every time.
Key features:
Rich boiled dark roast beans
Non GMO and 100% Arabica
Blended and prepared in Italy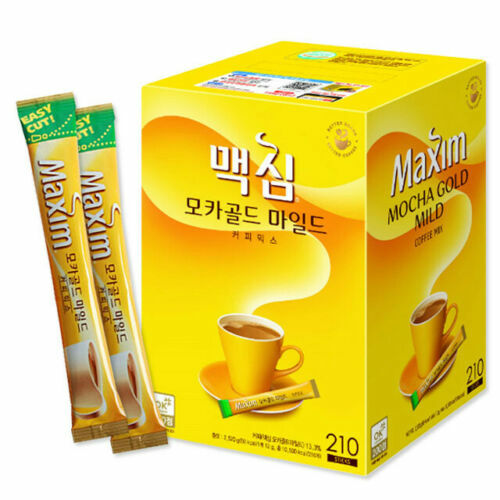 Maxim Mocha coffee is familiar for those who have once seen K-drama. The coffee earned attention through the Korean drama and now famous in the entire world. The flavour is not all extreme and overpowering you but best for those who love light brew coffee. One important feature that would surely attract you to have this coffee is its less added sugar in the coffee drink. The sugar control feature will help you to control the sugar amount. It is a wonderful and flavoured instant coffee for late people but coffee addicts.
Key features
Less brewed coffee with a smooth drink
Sugar control feature to keep track of sugar addiction
When it comes to coffees, NESCAFE is the top-listed company to reach every house. NESCAFE Gold Blend is a premium quality coffee to give a good stand out prepared with the best mixture of Robusta and Arabica beans. These beans are roasted to low so that you can have goodness in your drink. Even when you open up the lid, you smell a robust and flavorful aroma. Mix the instant coffee in hot water to get premium results in minutes. You will not feel overpowered with the taste of the coffee.
Key Features
Less brewed and not overpowered taste
Premium quality instant coffee
Aromatic taste and smell with caramel flavour
Drink a cup of the delicious and rich in goodness Café latte from AGF Blend Café Latory. You will get a cup of flavoured and highly rich coffee beans with luscious milk. You will get a deep mind freshness for the whole day once you drink this coffee. The taste is mouth-watering such that you keep it taking till you reach the last drop. Enjoy café latte at your home with this best product.
Key features
Goodness enriched café latte at home
Deeply roasted beans with enriched properties
Enjoy authenticated and luscious milk coffee
Add Four Sigmatic Mushroom Instant Coffee to your daily diet for the unique addition of the Mushroom coffee mix to the body. Coffee is prepared from the Chaga Mushroom powder that produces good flavour and aroma to the drink. The texture produced is soothing for your mind that provides guaranteed experience coffee enthusiasts. The packing for this product might vary from product to product. This coffee prepared from the mushroom is a good addition for memory, concentration, and the focus to provide good support for the cognitive functioning of the brain.
Key features:
Perfect addition to your daily diet
Supports your immune system with anti-oxidant properties
Improves brain memory, concentration, and focus
Double mental clarity with organic instant coffee
G7 has been one of the most popular brands to serve coffee in Singapore and the entire world. Singaporeans are a big fan of coffee, and they take its taste very seriously. Thus no wonder they will surely go for this product as the beans are pre-prepared and dry roast and brewed. Thus this instant coffee powder prepares a fresh brew with its one cup. This coffee offers a strong flavour to hit your mind freshness at once. Also, if you add creamer or in your coffee taste, you get a smooth, crazy, and intense coffee. This is one of the best instant coffees in Singapore.
Key features
Dry roasted to provide good freshness in each cup
Strong flavoured
Creamy and smooth intense coffee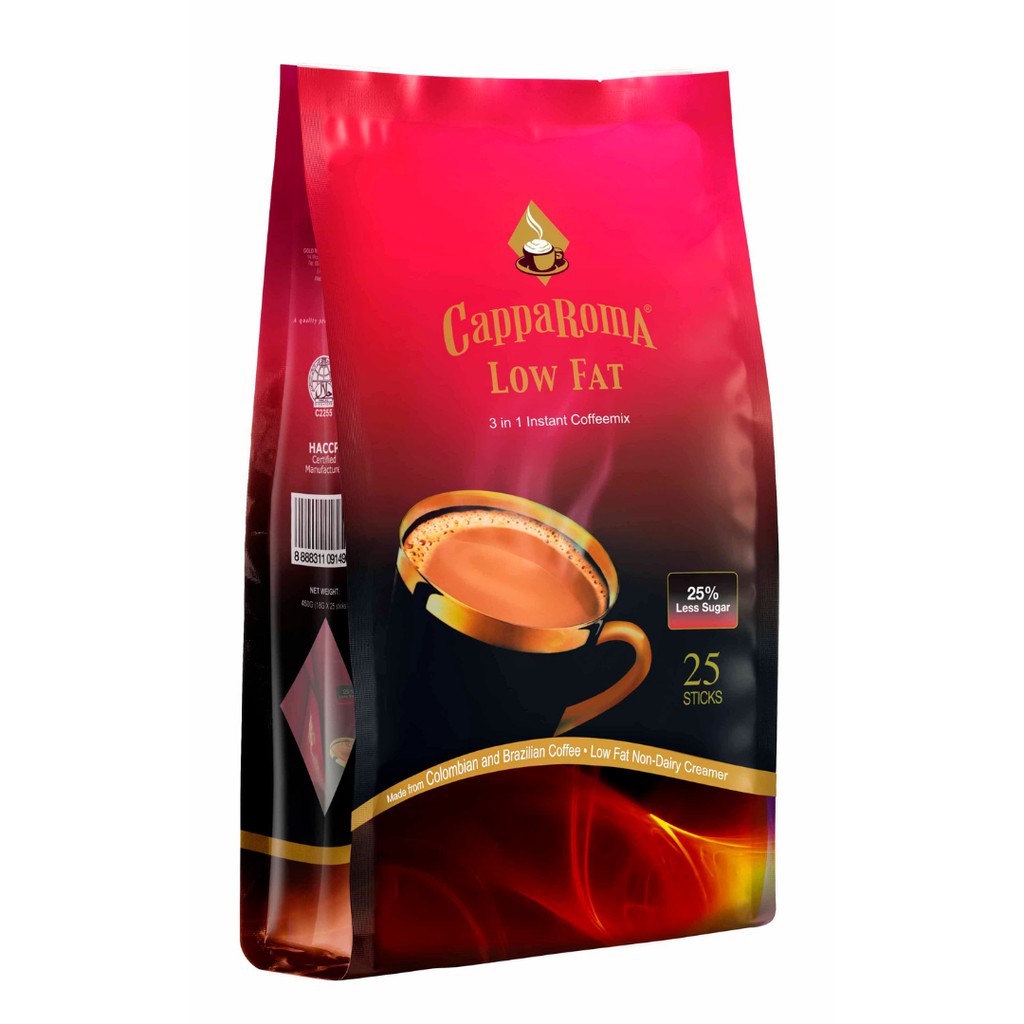 If you keep calculating your calories, then you would be searching for a summer body for sure. For those people, CappaRoma is the best choice for your diet addition. It is a low-fat coffee with dairy creamer, and less added sugar and thus perfect for people to keep regulation on their body and manages blood pressure.
Key features
50% less added sugar
Low-fat dairy creamer
Conclusion
Having a cup of coffee is the best way to relax your mind for a busy running day. Choose the perfect product according to your taste, price, and bitter requirements from above 12 listed instant coffee.
Related posts
Subscribe for newsletter
* You will receive the latest news and updates on Singapore's best trends!
Trending Posts
May 30, 2023

What is Matcha? Matcha...

May 31, 2023

TLDR: In this article,...

May 31, 2023

TLDR: As an audio...