10 Best Ice Cream Cafes in Singapore [2022]
Bryan, 3 years ago
8 min

read
5014
Perfect in our constant summertime heat, having an ice cream never fails to cool us down and lift our spirits. Being both delicious and cooling, it's no wonder that ice cream is one of many Singaporeans' favourite desserts. With so many different and amazing local ice cream stores, let us guide you through ice cream paradise. With this list of the 10 best ice cream shops in Singapore, you'll never be left wondering where the best ice cream is hiding in Singapore!
Primarily an artisanal gelato café, Geometry prides itself on crafting fresh, natural and unique handmade gelato. To keep things fresh, Geometry is also constantly innovating to release new flavours on their gelato menu.
Uniquely, Geometry infuses local flavours with pre-existing classic tastes. An example of this would be their 'Strawberry Pocky' flavour. By innovating and pushing the boundaries, Geometry offers gelato flavours that are exciting yet familiar. In addition, Geometry can feature their fresh gelato at event venues as well. If you have an upcoming event, you can count on Geometry to provide amazing desserts as the cherry on top. Committed to innovation, service, and delivery, Geometry is truly deserving to top our list of the best ice cream shops in Singapore!
For more information, visit their website, Facebook or Instagram
Sorry to be the bearer of bad news… But, although extremely delicious and tasty, ice creams are generally jam-packed of artificial colours, preservatives, and additives that are not the best for your diet. This does not apply to New Zealand Natural though.
New Zealand Natural's ice creams are all proudly churned in New Zealand, and is made of only the freshest local ingredients, and the finest local milk and cream. Whether you are fond of fruit sorbets or decadent milky ice creams, trust that if you are eating at New Zealand Natural's, you are getting real and fresh ingredients. Both healthy and insanely delicious! What more can you ask for?
All in all, with New Zealand Natural's stores found in over 30 countries around the globe, its success truly lives up to its flavours and taste.
For more information, visit their Facebook or Instagram.
Based on a humble wish to make people happy, The Humble Scoop offers unique locally inspired flavours that will have you smiling. Located in Katong Shopping Center, The Humble Scoop definitely deserves a visit.
The Humble Scoop goes big on the nostalgia factor. By weaving flavours from our childhood into their ice creams, we can relieve some of our favourite moments. Each of their flavours comes with a story that will transport you back to simpler times while having delicious ice cream. Their unique flavours also come paired with unique names like 'Cereal Killer' and 'Orh-Bee-Good'. If life has you feeling down, swing by The Humble Scoop for a quick pick me up! Truly one of the best ice cream shops in Singapore!
For more information, visit their website or Facebook
Kind Kones truly proves that a healthier option does not mean you have to compromise on taste. An all-natural vegan ice cream brand, their ice creams (or 'nice creams' some may call it) are free from dairy, egg, refined sugar, and other artificial additives with mostly gluten-free options.
Besides their many selection of ice cream flavours, Kind Kones also offers a selection of guilt-free desserts that are both extremely tasty and good for you. Think flourless sweet potato brownie and matcha chestnut cake, so wholesome, yet so divine!
Another thing to add on to our list of 'why you should visit Kind Kones' is their admirable food philosophy. Not only do they aim to make sinfully-tasty ice creams that are good for your body, they consider the environmental impact of food, and try their best to source sustainable ingredients that are not harmful to our environment. Truly a brand worth backing!
For more information, visit their website or Facebook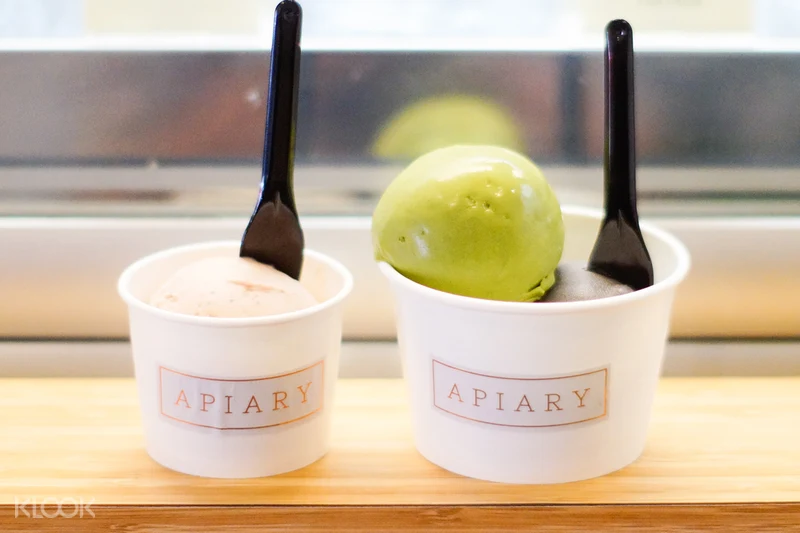 Next on our list is Apiary. This ice cream joint offers quality ice cream that is freshly made in-house to guarantee satisfaction.
Behind Apiary is a belief that the highest quality ice cream can only be crafted with the highest quality ingredients. This is why the ingredients used by Apiary are natural, fresh and of high quality. Furthermore, no artificial flavouring and colouring is added during the ice cream production process. For high-quality ice cream that is all-natural, look no further than Apiary. They also offer ice cream carts which can feature at your next event!
For more information, visit their website, Facebook or Instagram.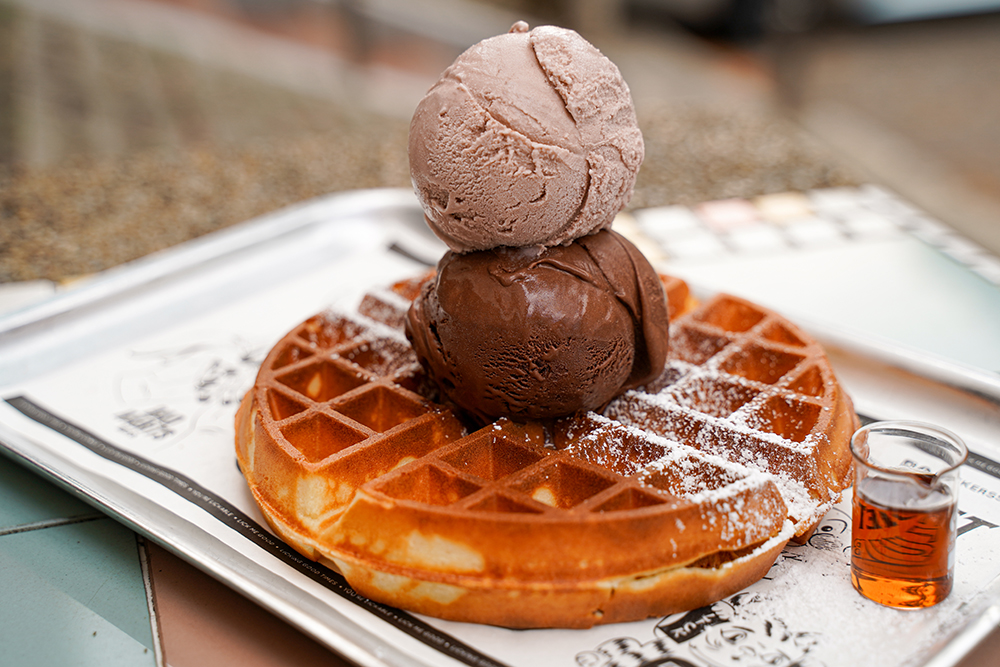 Driven to make their customers happy, Lickers is another amazing local ice cream shop. Customer satisfaction is what drives the team behind Lickers to keep making quality ice cream.
Committed to delivering only fresh ice cream, Lickers makes sure to craft their ice cream using fresh produce. As a result, the flavours may change depending on what fresh produce the team can find on the day. This makes for a unique and exciting experience as you'll never know what to expect when you visit. Lickers also stay away from synthetic flavouring or pre-made mixes which gives their ice cream that clean and crisp flavour. If their store location is inconvenient, they also offer island-wide delivery services! Overall, one of the best ice cream shops in Singapore hands down!
For more information, visit their website, Facebook or Instagram.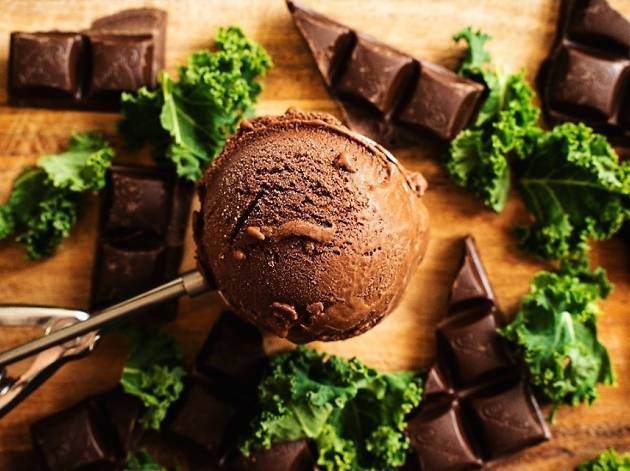 Mrs. Plump's is a healthy creamery that strives to provide healthier ice creams and popsicles that are all-natural and refined sugar-free. Home to Singapore's first ever Superfood ice cream like their signature Chocolate Kale flavour, healthy can also be delicious at Mrs Plump's.
They only make use of wholesome ingredients. Say goodbye to cavities as they only use fruit, dates, and agave nectar to naturally sweeten their ice creams. All in all, cheat days don't have to be overly guilt-inducing if you're feasting on a tub of Mrs. Plump's. So good, and so good for you. Try out Mrs. Plump's ice creams today!
For more information, visit their website or Facebook
Up next is FATCAT Ice Cream Bar. FATCAT has a unique and interesting philosophy to ice cream that is based around their name.
Understanding that fat consumption is inevitable when eating ice cream, FATCAT makes sure that sinful ice cream tastes as good as possible. The word 'cat' in their name describes how their approach is ice cream is playful and adventurous. This is seen in their myriad of quirky flavours that change daily based on what fresh ingredients are available. Driven by innovation and keeping things fun, you'll always be in for a treat at FATCAT Ice Cream Bar.
For more information, visit their website, facebook or instagram.
Sunday Folks takes inspiration from all over the world to craft their ice creams and other desserts. The team behind Sunday Folks hopes to add a little bit of that Sunday magic in every day through their comforting ice creams.
Sunday Folks ensures fresh quality ice cream by churching their ice cream in-house. For those who love reading, you'll be happy to hear about the names of the ice cream pints now available at Sunday Folks. Based on popular novels, 'Yellow Brick Road', 'The Secret Garden', and 'Treasure Island' is now available flavours. These ice cream pints were crafted to ensure that delicious ice cream can be enjoyed in the convenience of your own home. Offering island-wide delivery, Sunday Folks will bring those chill Sunday vibes right to your doorstep.
For more information, visit their website, facebook or instagram
With handmade gelato and authentic storage tins, Dopa Dopa Creamery offers gelato the traditional Italian way.
Dopa Dopa Creamery chooses to serve Gelato the authentic Italian way. By storing their gelato in metallic Pozzetti tubs, you'll find a traditional Italian experience waiting for you. Tired of waffles and ice cream? Dopa Dopa Creamery offers croissants instead of waffles to accompany your ice cream. With delicious gelato sandwiched in a butter croissant, you'll definitely be coming back for more. Notably, many reviewers have remarked how the gelato here is less sweet compared to other places. If you find ice cream in Singapore too sweet for your tastes, definitely give Dopa Dopa Creamery a try.
For more information, visit their Facebook or Instagram.
Creamy, decadent and delicious, ice cream can immediately lift our spirits can brighten our day. With this list of the top 10 local ice cream shops, if you're ever in the mood for good ice cream, you'll know just where to go.
Related posts
Subscribe for newsletter
* You will receive the latest news and updates on Singapore's best trends!