8 Best Ice Cream Delivery in Singapore
Puneeta, 3 months ago
6 min

read
1916
When it is about summers, ice creams are the go-to snacks of many Singaporeans. They are truly the best solution to beat the stifling heat! Luckily, Singaporeans can enjoy a myriad of ice cream flavours available at the many different parlous spread across island. But which ice cream delivery service is the best one in Singapore? Here is our list of the best ice cream delivery in Singapore that you should definitely check out!
Enjoy ridiculously excellent tasting ice cream delivery available in Singapore with low fats and no sugar. It is time for the summer season, and Sugalight ice cream is ready to serve you this summer. Ice creams patterns and looks are mouth-watering to fulfil your daily needs for snacks and diets.
This ice cream service is the best and awarded by HPB logo. Along with this, you can enjoy their sugar-free cookies, order your favourite birthday cakes and ice cream cakes.
Get different flavours at a glance with this shop. Launch a dinner party or a birthday party at your place with friends and have delicious products by Sugalight.
Highlights
Creamer cakes and catering options
Explore different ice cream flavors
Address: 15 Jln Tepong, #01-08, Singapore 619336
Phone: +65 6440 3644
Website: https://sugalight.com/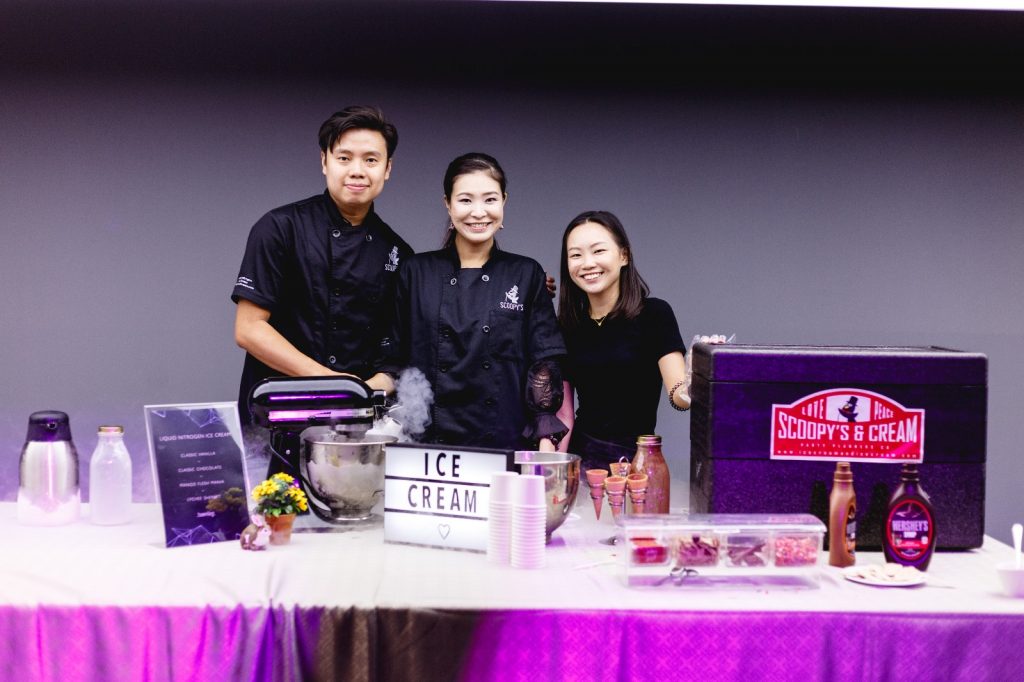 The most loved and preferred ice cream Scoopy's and Cream from Singapore is available to serve you. Order your ice cream for different celebrations, occasions, events, and parties from Scoopy's Classic Events company. Ice cream is the essential item to add to your cart for a party.
This shop is ready to serve your occasion at any time in Singapore. You can order for ice cream delivery at home or catering services. They deliver different ice cream brands including Cornetto Ice Cream, Ben & Jerry's Ice Cream, Magnum Ice Cream, Artisan Gelato, and Artisan Popsicles.
Enjoy your best dessert with your friend's order ice cream services from Scoopy's and Cream.
Highlights
Naturally prepared fresh ice cream
Catering services available
Address: 2 Jurong East Street 21, #04-28F, Singapore 609601
Phone: +65 6388 5337
Website: https://www.icecreamandicecream.com/
Do you want to have the best ice cream in Singapore? Head to Ben & Jerry's ice cream services and taste various flavours in every scoop.
Is it time for a special event or an office party at your side? Now don't feel bored of the same ice cream flavours as this shop ice cream service is always there with the new taste. Turn on to your party with ice cream cakes deliciously available at this ice cream service.
Make an order online for the customized flavours and make the moment special for your near ones. Ben & Jerry's ice cream services also provide catering for different events and occasions.
Highlights
Available with online delivery
Unique and mouthwatering flavours
Address: 313 Orchard Road, #01-25/25A Singapore, SG 238895
Phone: +65096470
Website: https://www.benjerry.com.sg/
With over 2 decades of experience, SCOOPZ are trailblazers in the local creamery scene. They specialize in handcrafting high-quality, natural, and affordable ice cream that features local flavours that will hit close to home. Flavours such as Milo, Mao Shan Wang, and Cempedak are so distinctly Singaporean, and the warmth familiarity and nostalgia will definitely bring a smile to your face.
Another thing we love about SCOOZ is their dedication to their craft. All their ice creams are produced freshly from scratch, and made of seasonal fruits and ingredients of the most top-notch quality. There are no preservatives used in the making of their ice creams.
Handcrafted with love by Singaporeans for Singaporeans. Truly one of the best ice cream delivery in Singapore!
Highlights
Available with online delivery
Unique local flavours
No added preservatives
Phone: +65 96666956
Website: https://scoopz.com.sg
Singaporeans always feel proud of the different and best quality flavours in ice cream. With every scoop of the ice cream available at Udders Ice Cream services, you feel like a new and fantastic flavour you ever had.
There is no added flavouring, colour, and sweetener to the ice creams available at Udders. One good news for vegetarians that the ice creams available at this shop are eggless and there are non-dairy ice creams available at Udders.
The charming ice-cream presentation, the appealing flavour, has won many hearts for this shop. More considering the quality, this ice cream is made from natural products like fruits and flowers.
Highlights
No added preservatives
Healthy ice cream options
Address: 7 Buroh Lane, Commonwealth Capital Building
#06-03/04, Singapore 618291
Phone: +65 6662 9410
Website: https://www.udders.com.sg/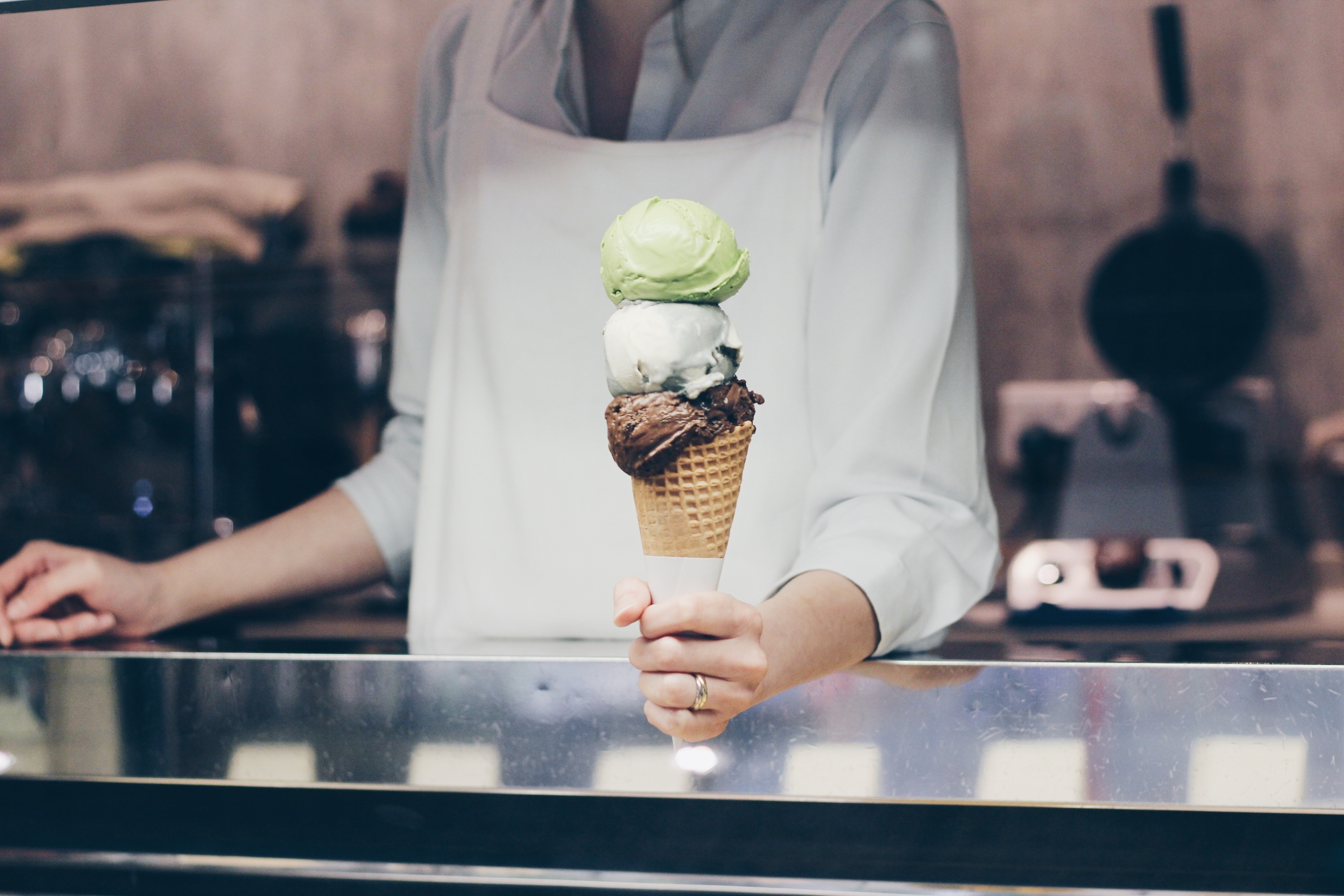 Scoop Place parlour has an appealing presentation of cakes and ice creams for you. It serves the best ice cream that you would ever have anywhere else in Singapore.
The best flavour available at this shop is Strawberry, lavender, cherry, and vanilla. Usually, people are a big fan of naturally produced ice creams available at Scoop Place Ice Cream Parlor.
Go for pre-booking with different flavours for your next party. Every cup has proper labelling with the spoons and napkins available in the hand-painted boxes.
Contact with this ice cream shop online and book now your favourite ice cream. It is perfect for those who have been looking for trying a new flavour every time.
Highlights
Naturally prepared flavors
Healthy products used
Address: 55 Siglap Road #B1-22 Siglap Centre, Singapore 455871
Phone: +65 8383 9816
Website: https://thescoopplace.sg/
Ice Cream Chefs is always available to provide Singaporeans with the affordable and mouth-watering ice cream in different flavours from quality ingredients.
The shop feels pride for its quality ingredients used to prepare the ice-cream. You will always get premium quality, tasty and fresh ice creams from ice cream chefs. They are still loyal to the customers with their best services of freshness in their ice creams.
This ice cream parlour is also for the birthday cakes in a customized way for you. The shop owner always commits to provide the natural flavours of the ice-cream to their customers. It is the best ice cream shop for those who want to have some dessert in their diet without breaking their healthy dietary plans.
Highlights
Best online services for events
Add unique flavours to the ice-cream
Address: 12 Jalan Kuras Singapore 577727
Phone: +65 6458 4849
Website: http://www.icecreamchefs.com/
Island Creamery is famous for its freshly prepared handmade ice cream in different flavors. They use fresh ingredients and make ice creams with the time-honoured methods.
It is the unique flavor shop to win the hearts of the ice cream lovers. The delicious toppings and the flavors to the ice cream make it more appealing for the customers to purchase it. Besides this, Island Creamery is also famous for its various freshly prepared desserts, frozen food, and ice cream cakes.
These all products perfectly complement their ice creams and hence add on new customers daily to their shop. Give frozen treats to your friends ordering from Island Creamery.
Highlights
Dairy free products
Also provide cake services
Address: #01-01 King's Arcade 559 Bukit Timah Road, Singapore (269695 )
Phone: +65 6468 8859
Website: https://www.islandcreamery.com/
And with this, we have concluded the best delivery services of ice cream available in Singapore. It is the best way to get rid of the thirsty mouth of summers. It serves the best and delicious ice creams and the worthy part to add in your daily routine life. Ice creams serve best in craving habits without letting you feel guilty to break your diet habits. So, what are you waiting for? Be ready to organize an ice cream party at your home.
Related posts
Subscribe for newsletter
* You will receive the latest news and updates on Singapore's best trends!
Trending Posts