15 Best Ice Cream Delivery in Singapore To Satisfy Your Cravings [2022]
Joanne, 3 years ago
13 min

read
9229
When it is about summers, ice creams are the go-to snacks of many Singaporeans. They are truly the best solution to beat the stifling heat! Luckily, Singaporeans can enjoy a myriad of ice cream flavours available at the many different parlous spread across the island. But which ice cream delivery service is the best one in Singapore? Here is our list of the best ice cream delivery in Singapore that you should definitely check out!
Highlights
Creamer cakes and catering options
Explore different ice cream flavors
Low fat, no sugar option
Enjoy ridiculously excellent tasting ice cream delivery available in Singapore with low fats and no sugar. It is time for the summer season, and Sugalight ice cream is ready to serve you this summer. Ice creams patterns and looks are mouth-watering to fulfil your daily needs for snacks and diets.
This ice cream service is the best and awarded by HPB logo. Along with this, you can enjoy their sugar-free cookies, order your favourite birthday cakes and ice cream cakes.
Get different flavours at a glance with this shop. Launch a dinner party or a birthday party at your place with friends and have delicious products by Sugalight.
| | |
| --- | --- |
| Address | 15 Jln Tepong, #01-08, Singapore 619336 |
| Contact Information | +65 6440 3644 |
| Business Hours | 9 AM to 5 PM, Daily |
Highlights
Naturally prepared fresh ice cream
Catering services available
Wide range of brands available
The most loved and preferred ice cream Scoopy's and Cream from Singapore is available to serve you. Order your ice cream for different celebrations, occasions, events, and parties from Scoopy's Classic Events company. Ice cream is the essential item to add to your cart for a party.
This shop is ready to serve your occasion at any time in Singapore. You can order for ice cream delivery at home or catering services. They deliver different ice cream brands including Cornetto Ice Cream, Ben & Jerry's Ice Cream, Magnum Ice Cream, Artisan Gelato, and Artisan Popsicles.
Enjoy your best dessert with your friend's order ice cream services from Scoopy's and Cream.
Address
2 Jurong East Street 21, #04-28F, Singapore 609601
Contact Information
+65 6388 5337
Business Hours
Tuesday to Friday: 9.30 AM to 6.30 AM
Saturday: 10 AM to 1.30 PM
Highlights
Available with online delivery
Unique and mouthwatering flavours
Wide variety of flavours
Do you want to have the best ice cream in Singapore? Head to Ben & Jerry's ice cream services and taste various flavours in every scoop.
Is it time for a special event or an office party at your side? Now don't feel bored of the same ice cream flavours as this shop ice cream service is always there with the new taste. Turn on to your party with ice cream cakes deliciously available at this ice cream service.
Make an order online for the customized flavours and make the moment special for your near ones. Ben & Jerry's ice cream services also provide catering for different events and occasions.
Highlights
Available with online delivery
Unique local flavours
No added preservatives
With over 2 decades of experience, SCOOPZ are trailblazers in the local creamery scene. They specialize in handcrafting high-quality, natural, and affordable ice cream that features local flavours that will hit close to home. Flavours such as Milo, Mao Shan Wang, and Cempedak are so distinctly Singaporean, and the warmth familiarity and nostalgia will definitely bring a smile to your face.
Another thing we love about SCOOZ is their dedication to their craft. All their ice creams are produced freshly from scratch, and made of seasonal fruits and ingredients of the most top-notch quality. There are no preservatives used in the making of their ice creams.
Handcrafted with love by Singaporeans for Singaporeans. Truly one of the best ice cream delivery in Singapore!
| | |
| --- | --- |
| Address | 27 Tuas Bay Walk, Singapore 637127 |
| Contact Information | +65 9666 6956 |
| Business Hours | 24 hours, Daily |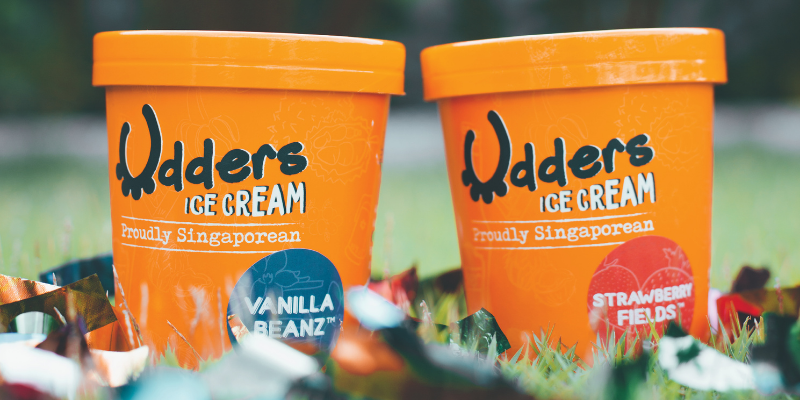 Highlights
No added preservatives
Healthy ice cream options
Eggless and non-dairy options
Singaporeans always feel proud of the different and best quality flavours in ice cream. With every scoop of the ice cream available at Udders Ice Cream services, you feel like a new and fantastic flavour you ever had.
There is no added flavouring, colour, and sweetener to the ice creams available at Udders. One good news for vegetarians that the ice creams available at this shop are eggless and there are non-dairy ice creams available at Udders.
The charming ice-cream presentation, the appealing flavour, has won many hearts for this shop. More considering the quality, this ice cream is made from natural products like fruits and flowers.
Highlights
Naturally prepared flavors
Healthy products used
Cakes and ice creams available
Scoop Place parlour has an appealing presentation of cakes and ice creams for you. It serves the best ice cream that you would ever have anywhere else in Singapore.
The best flavour available at this shop is Strawberry, lavender, cherry, and vanilla. Usually, people are a big fan of naturally produced ice creams available at Scoop Place Ice Cream Parlor.
Go for pre-booking with different flavours for your next party. Every cup has proper labelling with the spoons and napkins available in the hand-painted boxes.
Contact with this ice cream shop online and book now your favourite ice cream. It is perfect for those who have been looking for trying a new flavour every time.
| | |
| --- | --- |
| Address | 55 Siglap Road #B1-22 Siglap Centre, Singapore 455871 |
| Contact Information | +65 8383 9816 |
| Business Hours | Monday to Saturday: 1.30 PM to 6.30 PM |
Highlights
Best online services for events
Add unique flavours to the ice-cream
Affordable prices
Ice Cream Chefs is always available to provide Singaporeans with the affordable and mouth-watering ice cream in different flavours from quality ingredients.
The shop feels pride for its quality ingredients used to prepare the ice-cream. You will always get premium quality, tasty and fresh ice creams from ice cream chefs. They are still loyal to the customers with their best services of freshness in their ice creams.
This ice cream parlour is also for the birthday cakes in a customized way for you. The shop owner always commits to provide the natural flavours of the ice-cream to their customers. It is the best ice cream shop for those who want to have some dessert in their diet without breaking their healthy dietary plans.
| | |
| --- | --- |
| Address | 12 Jalan Kuras Singapore 577727 |
| Contact Information | +65 6458 4849 |
| Business Hours | 12 PM to 10 PM, Daily |
Highlights
Dairy-free products
Ice creams and cakes available
Handmade ice creams
Island Creamery is famous for its freshly prepared handmade ice cream in different flavors. They use fresh ingredients and make ice creams with the time-honoured methods.
It is the unique flavor shop to win the hearts of the ice cream lovers. The delicious toppings and the flavors to the ice cream make it more appealing for the customers to purchase it. Besides this, Island Creamery is also famous for its various freshly prepared desserts, frozen food, and ice cream cakes.
These all products perfectly complement their ice creams and hence add on new customers daily to their shop. Give frozen treats to your friends ordering from Island Creamery.
| | |
| --- | --- |
| Address | #01-01 King's Arcade 559 Bukit Timah Road, Singapore (269695 ) |
| Contact Information | +65 6468 8859 |
| Business Hours | 11 AM to 9 PM, Daily |
Highlights:
Catering option available
High-quality ice cream
Vegan and dairy-free range available
The Ice Cream and Cookie Co is Singapore's go-to stop for wholesome, all-natural premium ice cream cookie sandwiches, pints, cups, ice cream cakes as well as bakes. The brand offers the classics like vanilla and chocolate, but they are also known for locally inspired flavors like Onde Onde, Chendol, Calamansi and even Bubble Tea!
For vegans out there, they have a growing vegan, dairy-free range, so follow their socials to get updates on this new range of products.
The 100% family-owned and run brand believes in serving you only what they would serve to their children and families, so you can rest assured that you are getting the best quality products!
Apart from delivering their delicious desserts to you, The Ice Cream and Cookie Co also does catering for any event that you may be organizing. Whether your event is big or small, they have got you covered!
| | |
| --- | --- |
| Address | 5 Burn Rd, #01-01, Singapore 369972 |
| Contact Information | +65 6282 4680 |
| Business Hours | Monday to Friday: 9 AM to 6 PM |
Highlights:
New flavours regularly
Handmade ice creams
Fresh ingredients used
Established since 2012, Merely Ice Cream is dedicated to making small-batch ice cream with quality ingredients, and are known for flavours that taste just like what they sound.
The brand serves up fresh, natural, as well as handmade ice cream. Natural ingredients such as fresh fruits, herbs, as well as nuts are used in the process of making their ice cream. In addition, the ice creams are void of any chemical additives, preservatives, or artificial flavours.
The flavours of ice creams are so rich, creamy, and good on their own that the ice creams served here require no sauces or additional toppings. Just enjoy them as they are! You can also be sure that each time you head to their website, you will find new flavours that are available. This is because owners of the brand love to experiment and create new menu items for customers to enjoy!
Address
91 Bencoolen Street #01-13 Sunshine Plaza, Opposite NAFA Campus, 189652

1 Tampines Walk B1-52 S528523
Contact Information
+65 8874 5760
Business Hours
Monday to Saturday: 12 PM to 10 PM
Highlights:
Unique flavours
Handcrafted ice creams
Signature molten lava baked cookies
Kooks Creamery is a café that has loads of positive reviews on Facebook and Google. Lucky for us, the brand has an online store so we get to experience their ice creams from the comfort of our own homes. Besides handcrafted ice cream of various flavours in a cup or on a cone, the small ice cream shop serves the molten lava baked cookie with a gooey centre with a scoop of ice-cream slabbed on top. Ice cream flavours are unique and range from blue chai Hokkaido milk to watermelon rose with cacao nibs.
Prices are also extremely affordable as compared to brands that you get from supermarkets. They start from $12.90 per pint. With orders above $60, the brand even offers free delivery to you! Be sure to check Kooks Creamery out for their handcrafted ice creams!
| | |
| --- | --- |
| Address | 211 Serangoon Ave 4, #01-02, Singapore 550211 |
| Contact Information | 9006 8748 |
| Business Hours | Tuesday to Sunday: 12 PM to 10PM |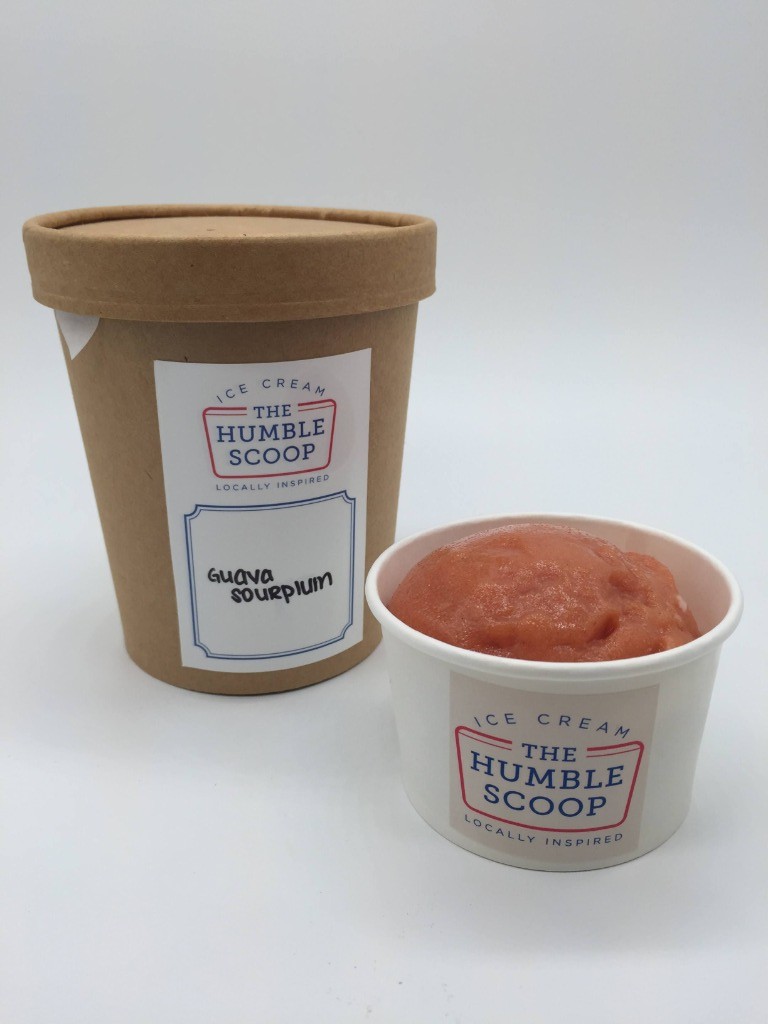 Highlights:
Nostalgic flavours
No artifical flavourings
Catering services available
The Humble Scoop was established with the humble wish of the team to make people happy with the ice creams that they create. All of the ice creams offered are made from scratch in The Humble Scoop at Katong Shopping Center. The team does not use any eggs, colorings, flavourings or additives in their ice creams, so you may have a peace of mind whilst enjoying them!
The brand is known for recreating flavours that we grew up with into scoops of ice cream! Some examples include Pulut Hitam, Salted Coconut & Gula Melaka, as well as Cereal Killer.
You can have your ice creams delivered in pre-scooped cups of your choice of ice cream or you can have them do a live ice cream station at your event.
| | |
| --- | --- |
| Address | Katong Shopping Centre, 865 Mountbatten Rd, #B1-92, 437844 |
| Contact Information | +65 8803 5981 |
| Business Hours | Tuesday to Sunday: 12 PM to 8.30 PM |
Highlights:
Wide range of flavours
Same day delivery available for orders made before 2 PM
High-quality ingredients
The team behind Apiary believes that it is only by using quality, natural and fresh products, that they will be able to create ice cream that is of the highest quality. All of their dairy products are pasteurised on-site and in the production process, no artificial flavours or colourings are added to their ice cream.
Apiary offers ice creams and sorbets in smooth, creamy and rich flavours such as Blue Milk, Black Sesame, Milk Chocolate and Cookies, as well as Alphonso Mango Sorbet.
Rest assured that your orders will be packed with dry ice to ensure that the products will stay fresh all the way to you!
In addition, the brand offers ice cream carts with on demand scooping for your events if you need a food vendor! So, besides opting for delivery of their ice cream tubs, round up your events with Apiary!
| | |
| --- | --- |
| Address | 84 Neil Rd, Singapore 088844 |
| Contact Information | +65 6493 7273 |
| Business Hours | 12 PM to 10 PM, Daily |
Highlights:
Affordable
Many flavours available
Fresh ingredients
Lickers is a brand that offers ice creams and coffees that are handcrafted. The sweet cream that they use in the production of their ice cream are solely made from milk, eggs as well as cream that you find off the market shelves.
At Lickers, you may notice that there will be random changes in the flavours that are available on some days. This is because the flavours that are offered by the brand depends on the fresh produce that they can find. The brand takes pride in that they do not use any synthetic flavourings or off-the-shelf mixes. This gives the ice cream flavours its brightness that ends on a clean note with every mouthful that you take.
There are many flavours that are available for delivery and they include Black Forest, Classic Cheesecake, Cha Yen, Cookie Monster, Dark Chocolate, Hazelnut Truffle, Oolong Lavender, as well as Mao Shan Wang. Prices are also extremely affordable, starting at $10.50 for 400 grams of ice cream!
Address
Blk #01-1446, 124 Hougang Avenue 1, Block 124, 530124
Contact Information
hello@lickers.com.sg
Business Hours
Tuesday to Thursday: 1 PM to 2 AM
Friday to Sunday: 12 PM to 2 AM
Highlights:
Sugartree Gelato is a shop that offers gelato that are crafted locally from fresh seasonal ingredients. Some popular flavours of the brand includes Keylime Cheesecake, Passionfruit Mint, Raspberry Rose, as well as Lemongrass Ginger.
Because the ice creams are made fresh daily, the flavours that are available largely depends on the availability of fresh seasonal ingredients that the team at Sugartree Gelato can find. But that also means that you can rest assured that the delicious tubs of gelato that you will be having are fresh and of high-quality!
With a regular pint starting at $25, the brand offers free delivery for purchases above $80! So gather your orders and start shopping now!
| | |
| --- | --- |
| Address | 988 Upper Serangoon Rd, #01-28 Stars of Kovan, Singapore 534733 |
| Contact Information | +65 8518 0587 |
| Business Hours | Tuesday to Sunday: 12 PM to 10 PM |
And with this, we have concluded the best delivery services of ice cream available in Singapore. It is the best way to cool yourself in the eternal summer heat that we experience here in sunny Singapore.
The shops listed in this article serve the best and delicious ice creams and are a worthy addition to your daily life. With these delivery services, you do not have to worry about your ice cream melting into a mess while travelling home after shopping. So, what are you waiting for? Be ready to organize an ice cream party at your home.
If you are looking for a sweet treat other than ice creams, check out the best bubble tea delivery in Singapore here!
Related posts
Subscribe for newsletter
* You will receive the latest news and updates on Singapore's best trends!