10 Best Home Workout Programs to Stay in Shape [2021]
Bryan, 3 years ago
7 min

read
2511
As a result of circuit breaker measures, many popular fitness dedicated areas are closed off. Thankfully, with many online workout programs, we are still able to keep fit during these inconvenience times. Also, for those seeking some form of routine during this circuit breaker period, home workouts are an excellent activity to incorporate into your schedule. With so many different platforms offering a diverse range of workout activities, it can be difficult finding the right one for your needs and fitness level. That is why we have curated this list of the 10 best home workout programs available to help you find the perfect home workout to fit into your routine.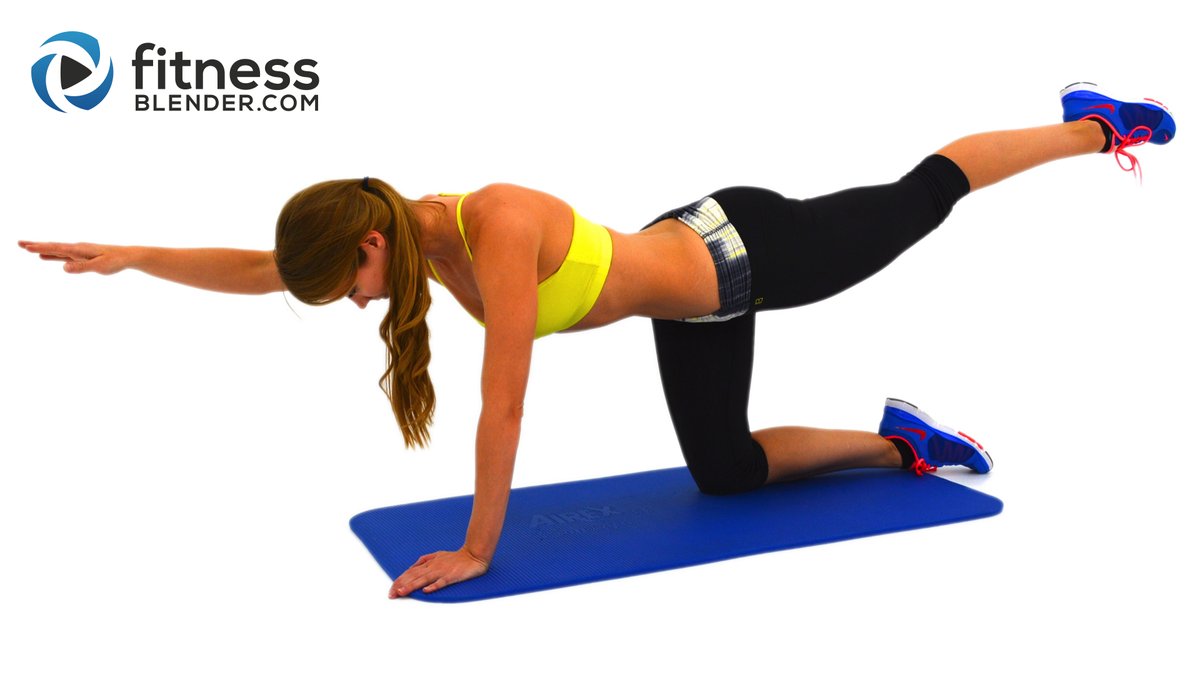 First on our list is Fitness Blender. Fitness Blender believes that fitness should be accessible to everyone, which is why they offer a large variety of workout videos that everyone can access for free.
Fitness Blender offers a comprehensive range of different workout exercises that cater to different goals and fitness levels. With 5 different classes of difficulty, there's no need to worry about the exercises being too difficult or too easy for you. They also provide exercise plans with different lengths that range from 2 weeks to 2 months. With additional helpful information about meal plans and nutrition, you'll be on your way to healthy living with Fitness Blender.
Chloe Ting's free workout programs have become incredibly popular as many young adults have taken on her workout routines during this circuit breaker periods. Designed to be challenging to produce effective results, hop on the hype train and be on your way to a healthier and fitter you.
Chloe Ting has over 10 free workout challenge videos, offering a good range of exercise routines for you to select. Whether you're seeking a month-long dedicated training routine or a quick 2-week shred, Chloe Ting's workout programs can support whichever timeframe you're looking for. In each of her training programs, there is a comprehensive FAQ section where helpful answers and tips are provided to guide you through the training programs. If you like workout programs that are well structured and with a specific time frame, this is the home workout program for you.
To those who have attempted Yoga previously, you would know that it can be a really effective workout. Yoga with Adriene has a mission to connect people through high-quality free yoga videos and is welcoming to all fitness levels and body types.
If complicated Yoga poses that demand high levels of flexibility have deterred you from trying Yoga in the past, fret not as Yoga with Adriene has a beginner series to help ease you into the practice. For those looking for a more intense workout, there are also multiple playlists of higher intensity full-body workouts. Yoga, apart from being a physical workout, can also help calm the mind. If circuit breaker matters have you feeling restless and stressed out, we highly recommend visiting Yoga with Adriene and pick up some Yoga exercises and mediation practices that will help you find your centre.
Blogilates is run by Cassey Ho, a certified fitness instructor and Pilates teacher. Pilates is growing in popularity and at Blogilates, you'll be able to experience Pilates in a fresh upbeat way.
Blogilates makes Pilates fun by doing what is termed 'POP Pilates'. 'POP Pilates' incorporates pop music into Pilates workouts for a more engaging and fun experience. If you've ever wanted to get into Pilates, 'POP Pilates' and Blogilates is a great place to start. Offering many workout videos with different body focuses gives you options of which body part you'd like to tone. For an exciting home workout, Blogilates is a great option to choose.
If you're tired of traditional static training exercises, The Fitness Marshall brings an engaging home-based workout that is sure to get you excited. By combining exercise with dance and music, there will never be a dull moment with this channel.
There's no need to worry about the dance moves being too difficult to grasp as the moves are tailored to be beginner-friendly. With a large number of videos out, it's easy to find your favourite song and try out the dance exercise. For the most effective workout, the channel recommends choosing 2 warm-up videos, 8 main workout videos and 1 cooldown video.
Emi Wong runs a fitness and lifestyle channel and is committed to addressing both physical and mental health. Her channel has a range of home workout videos that will get you motivated to lose those extra few kilograms.
Emi Wong's channel has workout playlists that have been organised according to a specific activity like 'HIIT workouts' and 'Ab Workouts' for ease of reference. If you're a beginner and would like to start working out but don't know how Emi Wong has a dedicated playlist just for beginners. With organised workout playlists, you'll easily be able to pick out the right home exercise for you.
For a customisable home workout experience, Free Trainers is the place to go. With training programs available for all body types and fitness levels, you'll definitely be able to find a workout regime that suits you.
From strength training to exercise ball workouts, Free Trainers has a plethora of training programs available for your convenience. There is also an entire section of their workouts that is dedicated to home workouts. After you select your program of choice, there are multiple customisable options like your desired level of training and the days you'd like to train. Customisable and comprehensive, Free Trainers is a great place to find your desired home workout.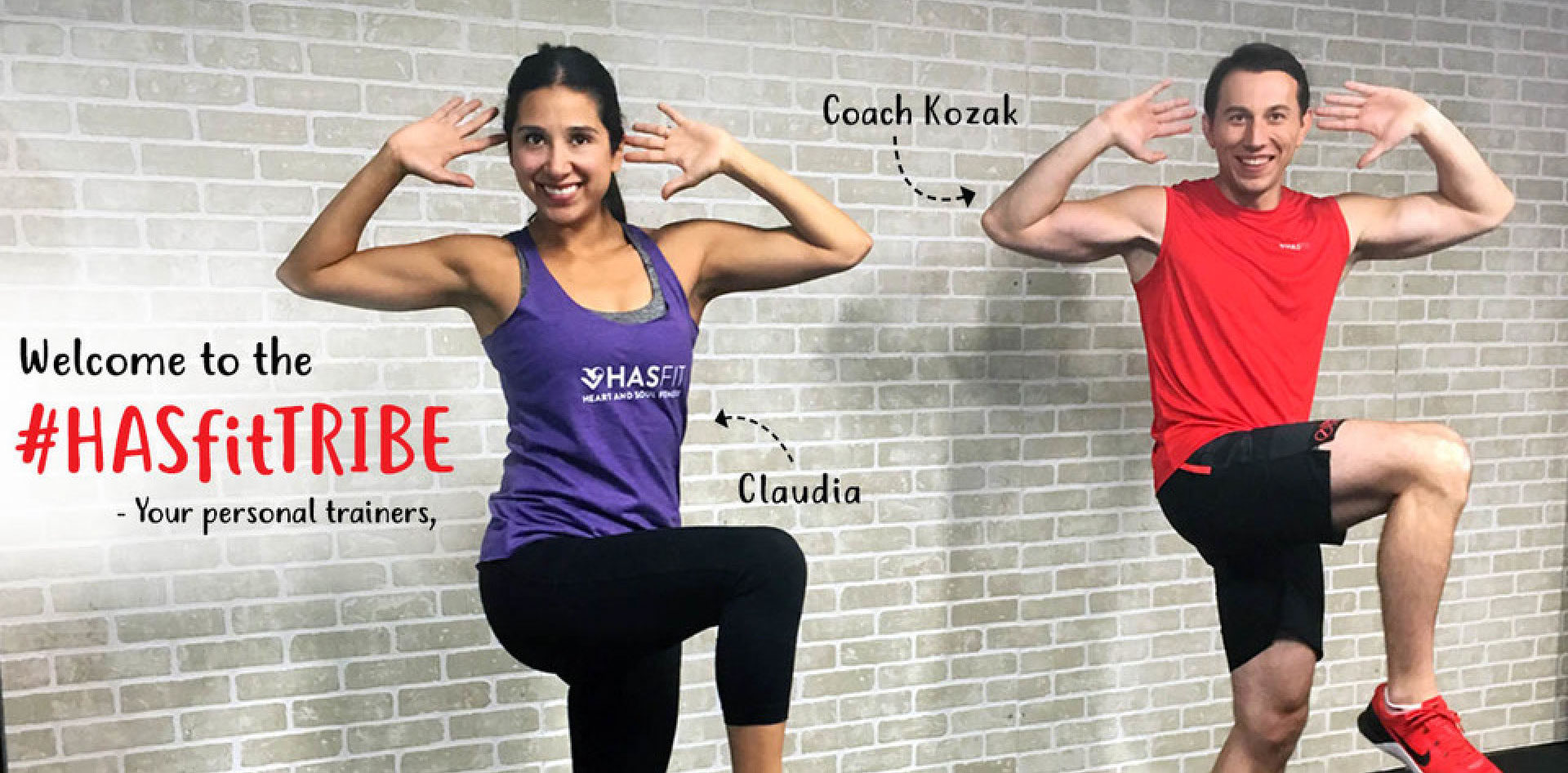 Next on the list is HASfit, a Youtube channel dedicated to providing free workout videos. HASfit has an extensive range of workout videos available and has received overwhelmingly positive reviews, making them a great channel to find your perfect exercise routine.
With over 1,000 exercise videos on their channel, there is sure to be the perfect exercise guide for you. Exercise videos at HASfit range from short 5-minute workouts to hour-long full-body workouts. For your convenience, HASfit has created multiple playlists in different categories for easy reference. With playlists like 'Back Workout', 'Ab Workout' and 'Muscle Building', there are various options available regardless of your starting point and what your goals are. Overall, HASfit is a one-stop-shop for all your home workout needs.
Alo Yoga is another great Yoga program accessible to everyone. Mindful movement is at the centre of Alo Yoga's exercises. By sharing approaches to mindful movement, they hope to inspire better living.
Apart from Yoga exercises, Alo Yoga also offers other types of physical workout like HIIT exercises. There are also technical classes if you'd like to improve your flexibility or perform a new skill like a handstand. For families with children, Alo Yoga has Yoga programs designed for children as well. Furthermore, Alo Yoga also sells their own fitness merchandise that ranges from sporting attire to important gear like Yoga mats. Visit the Alo Yoga store to check out their available collections.
Get Active TV is the official media channel that covers everything related to health and fitness in Singapore. During this circuit breaker period, Get Active TV is collaborating with fitness instructors to offer home workout programs
Get Active TV offers multiple different workout videos on their Youtube channel. From resistance band training to Yoga stretches, you'll be able to find our desired workout activity here. In light of the many different fitness instructors offering different training exercises, you'll have many new and interesting home-based workouts to try at Get Active TV.
Even though many parts of our routine have been put on pause this circuit breaker, our physical training doesn't have to stop. Using this list of the 10 best home workout programs, you can keep fit and healthy all from the safety of your own home.
Related posts
Subscribe for newsletter
* You will receive the latest news and updates on Singapore's best trends!
Trending Posts
May 30, 2023

What is Matcha? Matcha...

May 31, 2023

TLDR: In this article,...

May 31, 2023

TLDR: As an audio...