10 Best National Reserves & Parks in Singapore [2022]
Javeria, 3 years ago
8 min

read
3989
Singapore has been called the Garden city, and there is no doubt why. This city contains 350 gardens and parks. Yes, 350! But we cannot list all of them. So we chose the 10 best hidden parks for you to explore when you visit Singapore.
Here in Singapore, you will find greenery and eye-soothing beauty at every gaze, which provides an irresistible attraction to tourists. That is why Singapore is the fifth most visited city in the world, attracting over 18 million tourists, which is three times its population.
Either you are planning to spend your vacations or honeymoon, choosing Singapore is definitely the best plan. While you visit there, make sure to see the following parks and gardens. Exploring nature is never regretful. Plus, you will also get some awesome clicks for your Instagram without any efforts. So let's begin!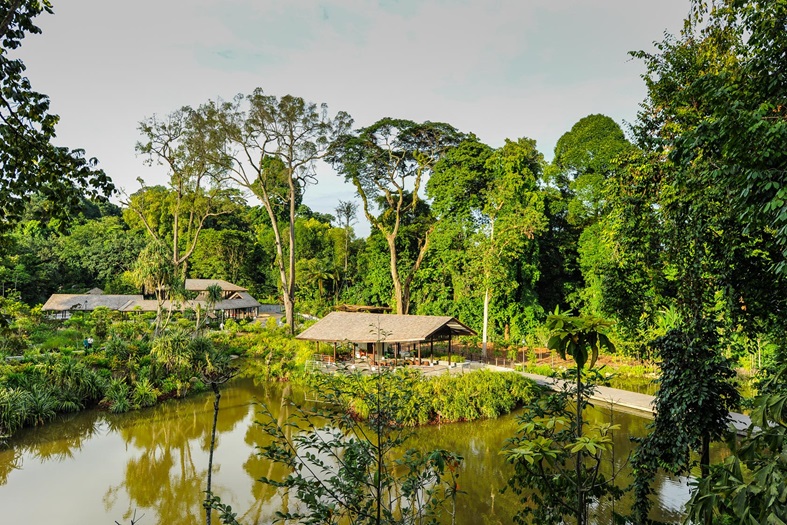 Located at the new Tyersall-Gallop Core of Singapore Botanic Gardens, the Learning Forest is one of the best attractions in Singapore. Botanic Gardens are more than 161 years old tropical gardens that are honored with UNESCO World Heritage.
Additionally, the Learning Forests has a spread network of the board and elevated walkways, which offer plenty of places where tourists can explore the natural habitat.
Here you will learn about the ecosystem of freshwater forest wetland at the Keppel Discovery Wetlands and witness the tallest trees of Southeast Asia by walking through SPH Walk of Giants. That is the reason it is called Learning Forest. There the trees create a natural canopy from branches and leaves, which provides serenity when visitors walk through the way. Different tree species and themed collections are also interesting highlights of the park which tourists praise. Overall, hands down deserving to top our list of the best hidden parks in Singapore!
Open hours: 5 am to 12 am
Location: 1 Cluny Rd, Botanical Garden, Singapore 259569
Find more at https://en.wikipedia.org/wiki/Singapore_Botanic_Gardens
Telok Blangah Hill Park has been a gathering place for trading communities since the early 90th century. But it is also one of the best parks for tourists to visit on vacation. It contains a 1.3-kilometer-long trek path by linking Telok Blangah to Hort Park. 274m long structure of Henderson Waves crossing to Mount Faber Park is the highest pedestrian bridge in Singapore. Another popular attraction in Telok Blangah is the Terrace Garden. It is a beautiful spot to capture your honeymoon pictures, that is why it is more famous among wedding couples. It is structured in a series of semi-circled terraces at the top of the park. Standing there, you can have a 360-degree view of Singapore, which is awesomely breathtaking. The best time to visit this park is the early morning and sunset. You can also have a family picnic here in the afternoon and evening.
Open 24 hours
Location: 10, Telok Blangah Green, Singapore 109178
Find more at https://en.wikipedia.org/wiki/Telok_Blangah_Hill_Park
If you want to have a spectacular experience of bike riding in a soothing place, Ketam Mountain Bike Park is where you need to go. Located around the fringe of a quarry in Palau Ubin, this bike park is first in Singapore to meet all the international standards of bike competition.
It features 10 kilometers of bike trails on mountains that provide well paths for cycling and tough international biking competition. Moreover, it is relandscaped and opened for the public in 2008. Since then, it has been serving to enthusiastic bike riders. There is no entry fee to have an awesome riding adventure here, and it is always open for those tho want to explore. All in all, indeed one of the best hidden parks in Singapore!
Open 24 hours
Location: Pulau Ubin, Singapore
Find more at https://www.tripadvisor.com/Attraction_Review-g1644875-d12384337-Reviews-Ketam_Mountain_Bike_Park-Pulau_Ubin.html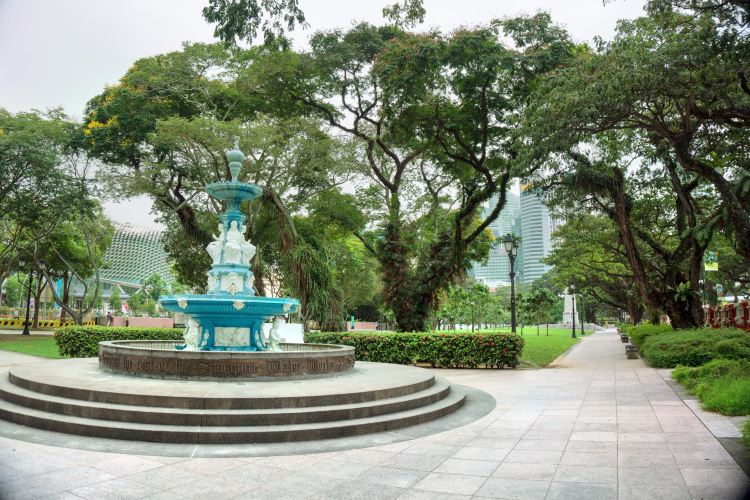 It will not be wrong to call it the oldest park in Singapore as it has been providing a calming ambiance with its eye-soothing green views since 1943. Esplanade Park is not only the oldest but also one of the biggest parks it has been residing there since it came into being. It serves as the perfect place to visit at your lunch breaks while you want to have a conversation with someone. If you have a passion for photography, you will definitely find some great views for your click here.
Open 24 hours
Location: Along Connaught Drive, Singapore 179682
Find more at https://en.wikipedia.org/wiki/Esplanade_Park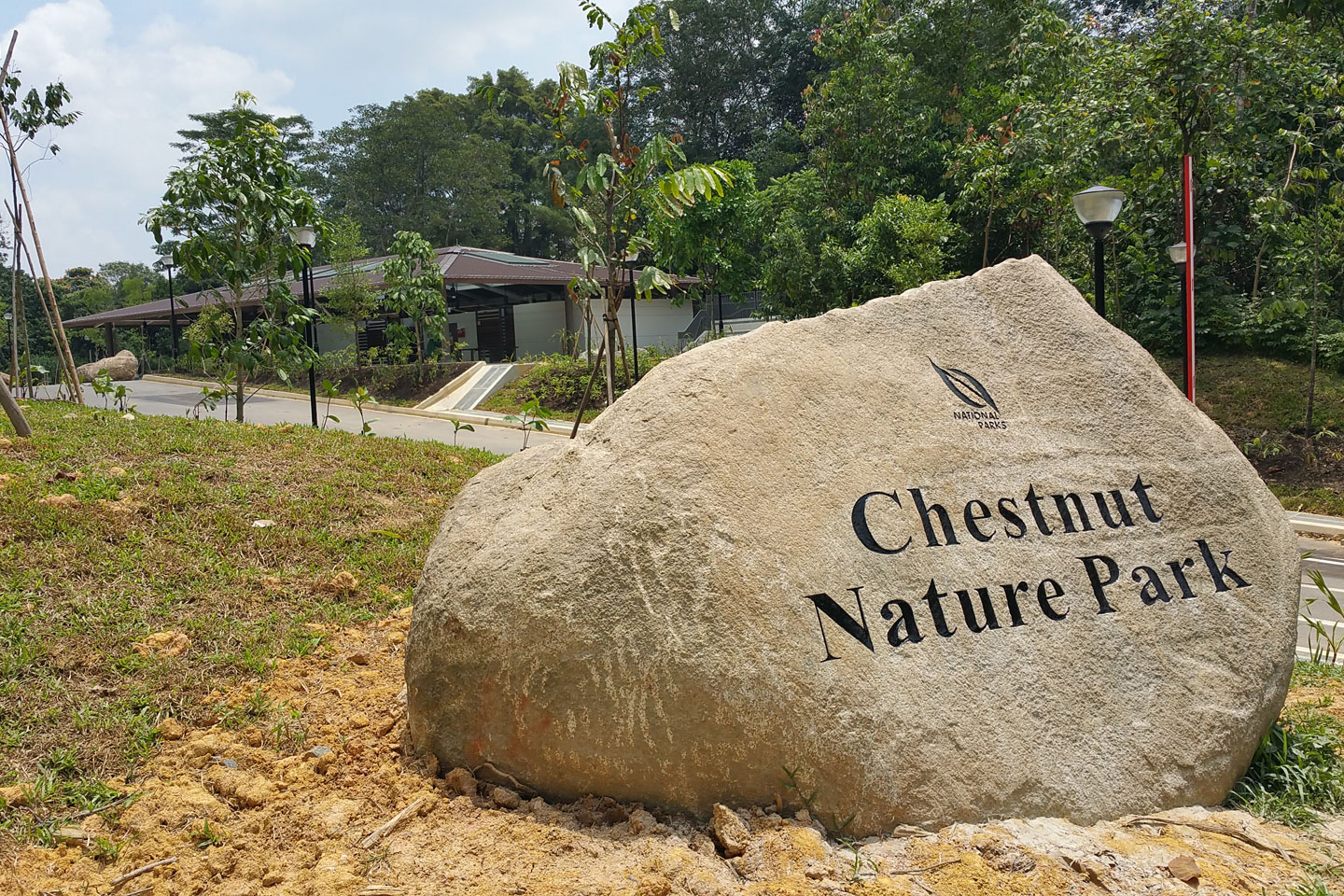 Located on the eastern end of Chestnut Avenue, this mesmerizing nature park is divided into two areas, the south park and the north park. The north chestnut nature park with the south park together is spread on about 81 hectares, which makes it the largest nature park in Singapore currently.
Here you will find a serene view of native tree species, planted to give you an unforgettable experience of indulging nature and connect with ecology. It is the best place in Singapore for recreational activities such as mountain biking, hiking and bird watching, etc. There are separate trails for hiking and mountain biking, so people can fully enjoy both activities.
Open hours: 7 am to 7 pm
Location: Chestnut Ave, Singapore 679514
Find more at https://mothership.sg/2017/02/here-are-some-things-to-do-at-chestnut-nature-park-spores-new-macritchie/
Located in the middle of the hustling and bustling of Singapore, Ann Siang Hill Park is the perfect place to walk and have a deep conversation with a closed one. It is situated right near a street of restaurants, bars, and clubs. So if you get tired of all the fun activities, you can have a good time at a place like this to calm your nerves. The greenery and plants provide great serenity and soothe minds to refresh you for the next day. It is not a place to give a special visit, but if you have a tour of Ann Siang Hill street for dining or clubbing, have a walk of the hill park too.
Open 24 hours
Location: 78 Club St, Singapore 069447
Find more at https://www.tripadvisor.com/Attraction_Review-g294265-d8484024-Reviews-Ann_Siang_Hill_Park-Singapore.html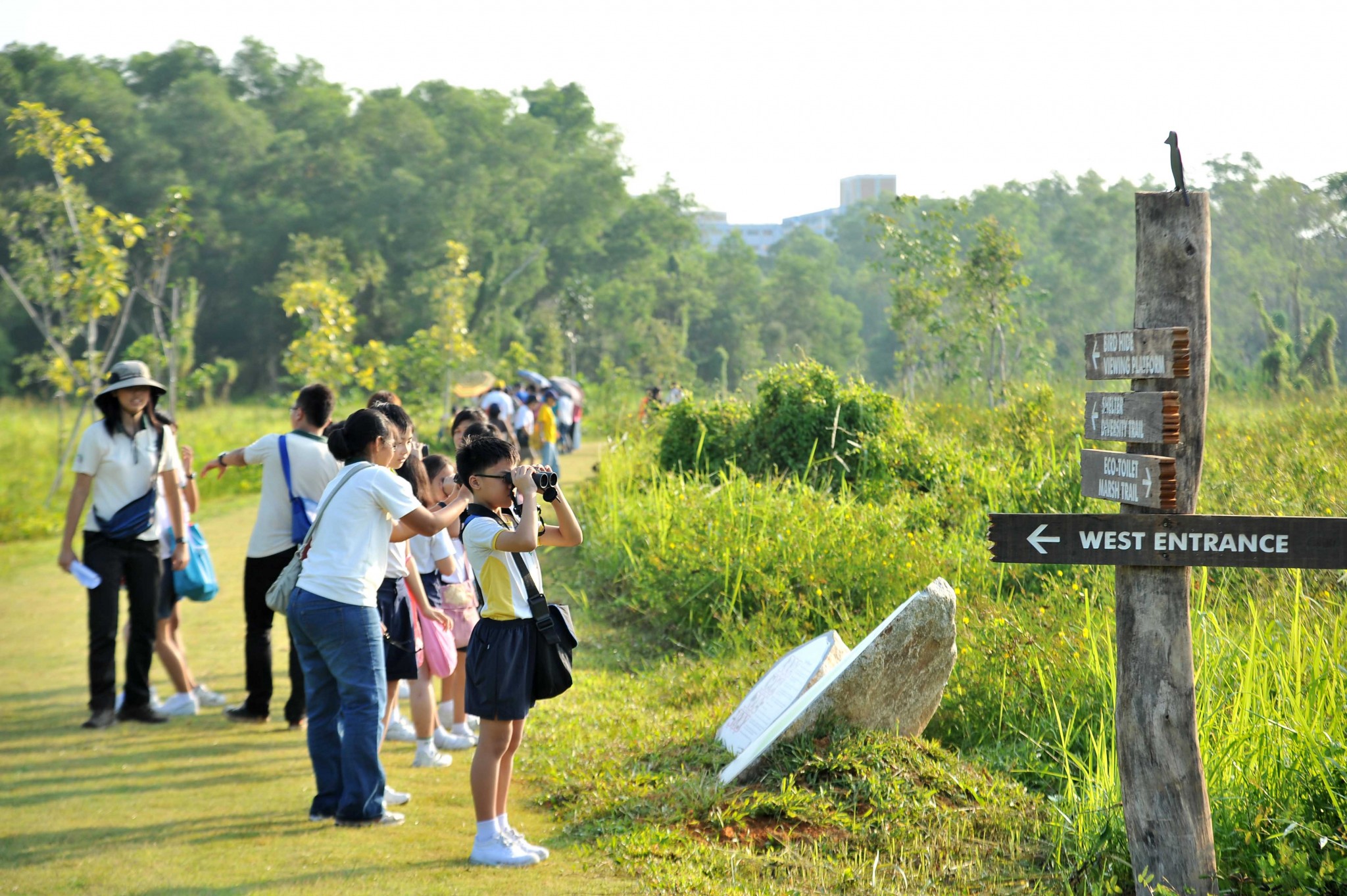 This beautiful park is hidden between the Tampines Ave and expressway with all its unique eco-friendly features. The sanctuary that it offers for flora and fauna is not likely to be seen in Singapore. Plus the open grasslands, secondary rainforest, and freshwater wetlands double up the charm.
36 Hectares of stretched land of the park also contains hiking and biking trails for enthusiastic sports lovers. It is also an ideal place for bird watching and witnessing nature with proximity. Overall, truly one of the best hidden parks in Singapore!
Open hours: 7:30 am to 7:30 pm
Location: Tampines Ave 9, Singapore 520491
Find more at https://hypeandstuff.com/tampines-eco-green-singapore/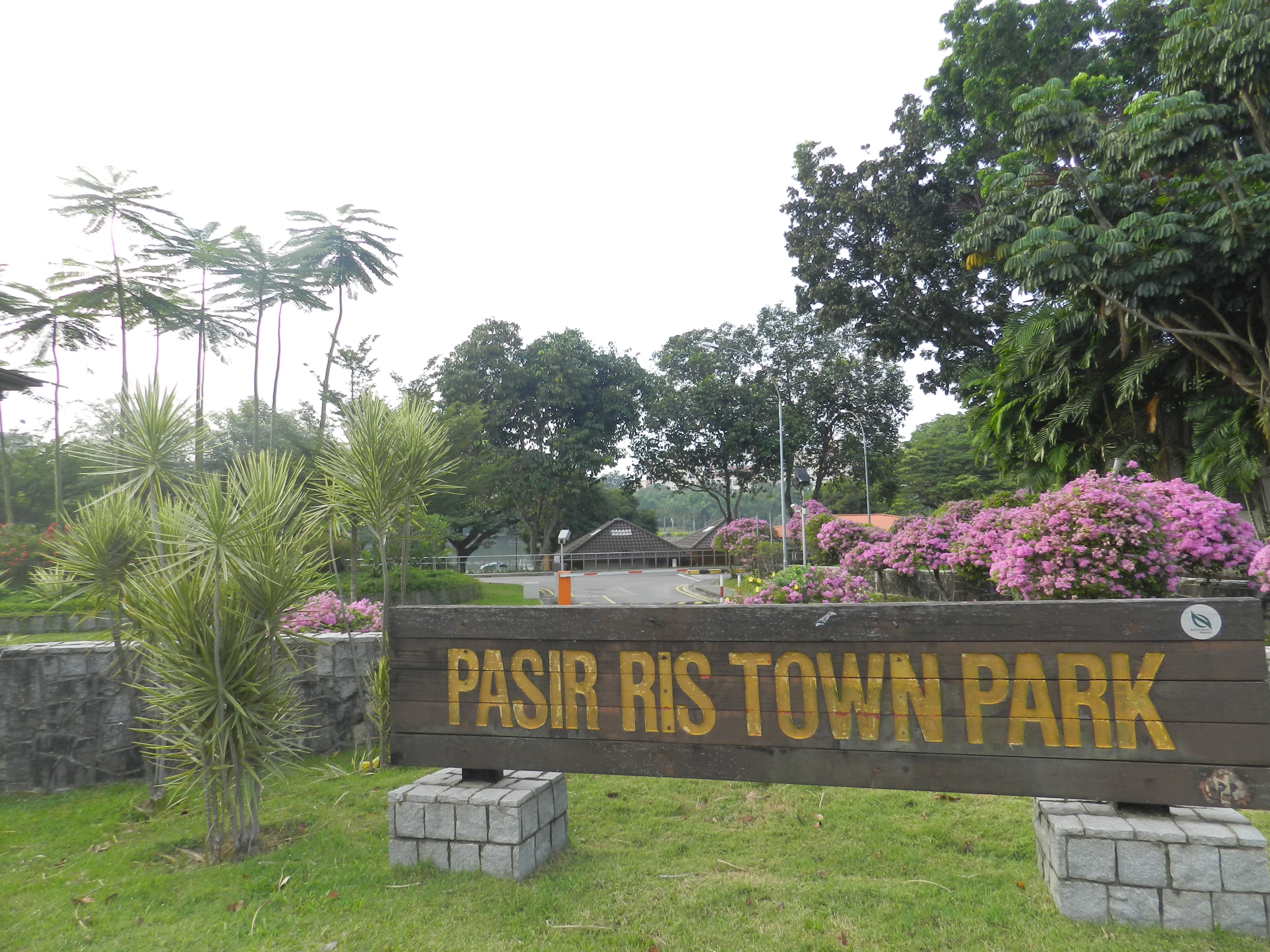 What is more adventurous than a night camp stay at a coastal park? That's right Pasir Ris Town Park is situated at the eastern beach of Singapore and among the biggest park that is serving enjoyment to the locals and tourists. Riched with greenery and beautiful sights of landscapes and seascapes, it is a heaven that you would not want to leave. It is a popular place for locals to arrange social gatherings here, and there is no doubt why. Because it provides a soothing and calming ambiance to the individuals.
It serves plenty of fun activities for every age group. Kids can ride their cycles and also skate while elders can enjoy swimming in the beach and fishing in the pound. You can have a night stay and gaze upon stars while having a campfire. It is just such a perfect place for family and friends picnic.
Open 24 hours
Location: Along, Pasir Ris Central, Opposite Pasir Ris MRT Station, Singapore 519639
Find more at https://en.wikipedia.org/wiki/Pasir_Ris_Park
This is another beautiful park located on the north side of Singapore, providing a great source of enjoyment to visitors every day. Though it is stretched over 15 hectares, it is not very much larger than the other parks we talked about, but it is really a nice place to have a family picnic. Here you can gather your family and friends and host a barbecue. The playground area will never let children get bored, and even if you are not planing a barbecue, you can just chill out at the seaside.
Open 24 hours
Location: Sembawang Rd, Singapore
Find more at https://www.tripadvisor.com/Attraction_Review-g294265-d623071-Reviews-Sembawang_Park-Singapore.html
On the top of Pearl's hill around the reservoir, this beautiful park is located on about 9 hectares of land. It is a small yet interesting park, situated at the corner of Chinatown, Singapore.
Moreover, it is a hidden treasure for those who seek peace and serenity. It serves as a great place to hide from the hustle and bustle of the city. This charming park provides breathtaking views that your inner photographer would never let go without capturing them. On the whole, definitely the perfect park to round off our list of the best hidden parks in Singapore.
Open hours: 7 am to 7 pm
Location: Along Chin Swee Road, Pearl's Hill Rd, and, Singapore 169879
Find more at https://www.tripadvisor.com/Attraction_Review-g294265-d8011476-Reviews-Pearl_s_Hill_City_Park-Singapore.html
So this ends of our list of the best 10 hidden parks in Singapore! Hope it was of help to you, and have fun exploring these hidden gems with your friends and family. Stay safe, and stay happy!
Check out our other related articles:
Written by Javeria
Related posts
Subscribe for newsletter
* You will receive the latest news and updates on Singapore's best trends!