15 Best Health Screening Packages in Singapore [2022]
sheann, 3 years ago
14 min

read
21041
They say health is your greatest wealth.
We can all agree that health is a priority. When was your last health screening? Due to the increasing number of illnesses and diseases, it is a must to check on our health. With the Best Health Screening Packages that we have listed, we will help you stay healthy and virus-free. Here are the Best Health Screening Packages in Singapore:
(Source: https://www.fullertonhealth.com/)
Fullerton Health Screening Centres continue to be among the leading companies in Singapore. Not only do they ace here, but they are also known in the Asia Pacific region. Since 2010, they have been providing excellent health care service on the island. Singapore remains to be its headquarters.
Their health screening services ensure privacy and comfort. Because you are inside an exclusive pod, you'll be guaranteed a smooth screening. As they say, health screenings should never be stressful.
Asure that you are healthy with Fullerton. Choose from the various screening packages available on their site. Also, read their guide for reminders that may be helpful on your first appointment.
Highlights:
Comfort and privacy
"Draw my blood" service
Prompt feedback
Luxurious screening pod
Contact Details: (65) 6333 3636 | ehs@fullertonhealth.com
Address: Multiple | Use their "Locate a Clinic" option here to look for the one nearest to you.
Customer Reviews:
"This is a comfortable, clean and private place to do your medical checkup with a view. The staff here are knowledgable, professional and friendly. Feel free to ask anything and you will get your answer. Snacks and drinks were served as well (we came in the morning).
(Source: lifescan.sg)
We only want the best for ourselves. With Lifescan Medical, you will be in the most excellent hands. Lifescan is a one-stop screening and imaging centre and it has two branches – Paragon and Novena Medical Center.
They value serving their patients well. Do you want fast results and minimum waiting time? Lifescan will commit to that. For an in-depth description of what their screening packages are, click here.
Whatever healthcare assistance you need, Lifescan Medical is here to help you. Book an appointment now!
Highlights:
One-stop Screening and Imaging Centre
Two branches for ease of access
Personalised health screenings
Contact Details: PARAGON: +65 6235 3253 | NOVENA: +65 6221 1358
Address:
PARAGON: 290 Orchard Road, #07-18 to 20 Paragon Tower 2 via Lift Lobby C, Singapore 238859
NOVENA: 10 Sinaran Dr, #08-02 to 04, Singapore 307506
Customer Reviews:
Customers were satisfied by LifeScan's service. They say that the experience was relaxing and comfortable.
"All are well. It was the same doctor that check up on me. She was very professional, kind and gentle. Also kudos to the nurse who took my mammogram! She was so kind and gentle. Though the test was so painful, it made it easy having such gentle and understanding nurse. Thank you so much for doing a good job even during this time of Covid-19. Stay safe and healthy always ❤️"
(Source: https://mediwaymedical.com/)
Established in 2016, Mediway Mecial & X-ray Centre carries on with their outstanding service. They provide patients with the best healthcare solutions and treatments.
Mediway's mantra is "Where Your Health Matters." And yes, it really does! Mediway focuses on health screening. You can freely approach their staff and they will be more than happy to assist you. With Mediway, your safety and health are ensured.
Get your screening done by their professionals now. Together, let's stop any potential diseases from causing harm!
Highlights:
Best facilities for medical check-up services
Affordable and competitive rates
Contact Details: +65 6909 0190
Address: 1 Sophia Road, #04-21, Peace Centre Singapore 228149
Customer Reviews:
"Very pleasant experience and reasonable price! I have been here for EP process twice and highly recommend this clinic. The guy Steven at the front counter took care of me very well. The other staff was nice, she instructed me carefully during the X-ray check. The process won't take so much time and you can expect to receive your result in 1 day, even by email or self-collection. You deserve 5-star rating."
(Source: healthwaymedical.com)
Make way for one of the best health screening centres – HealthWay! They offer a wide variety of healthcare services you may choose from. Looking for a place for ultrasounds? How about comprehensive blood and urine tests? HealthWay got your back.
They are a group of healthcare providers with a network of clinics in Singapore. Established in 1990, they maintain to serve with diligence and excellence.
Get empowered with the help of their healthcare professionals. Find a HealthWay doctor now!
Highlights:
A wide array of screening services including:
Operating since 1990
Contact Details: +65 6323 4415
Address: 6A Shenton Way, #03-11/12/13 Downtown Gallery, S068815
Customer Reviews:
"Reliable clinic. Doctor and staff are very assuring.
(Source: https://trucaremedical.com.sg/)
Looking for a dependable and affordable screening package? Look into Trucare Medical. They provide care and comfort for you and your loved ones. It's never too late to get started to have yourself managed by professionals.
Because health screening is essential, they bring you a lot of packages to choose from. They say that with early detection, diseases and complications will be prevented. So, what are you waiting for? Schedule your appointment with Trucare now!
Highlights:
Affordable costs
Trusted healthcare professionals
Contact Details:
HOUGANG: +65 638 535 25 | +65 638 532 73 | trucarem@gmail.com
AMK: +65 625 588 49 | +65 625 528 11 | trucarem@gmail.com

Contact Details:
HOUGANG: +65 638 535 25 | +65 638 532 73 | trucarem@gmail.com
AMK: +65 625 588 49 | +65 625 528 11 | trucarem@gmail.com
Customer Review:
Doctors were great and detailed in providing care for your health issues! Trusting this clinic for years now.
(Source: preciousmed.com)
Your health is precious, and so is this next clinic. Precious Medical Centre offers health screening and full body medical check-ups. When was the last time you got screened? You might need to have your next screening done. Do it with Precious Medical Centre!
They use advanced technology to make sure your results are accurate. With their professionals and great facilities, they will make your screening smooth. They have special screenings for males and females, and additional ones too.
Highlights:
Specialise in health screening
Updated facilities
Professional attentive staff
Contact Details: +65 66816656
Address: 290, #12-01 Orchard Rd, Paragon, Singapore 238859
Customer Reviews:
Most of the comments were about how friendly the staff are and how clean the place is:
"Staff are friendly and attentive. Clean and aesthetically appealing look of the centre. Would recommend to friends and family!"
(Source: wlhmedical.com)
WL&H Medical is a clinic founded by Singaporean specialists Dr Peter Yan and Dr Teo Cheng Peng. They offer multiphasic health screening programs with their top-notch facilities. These are used for empowering their clients. Plus, ensuring their health too!
At WL&H, they want to make a change. They aim to empower individuals to healthcare. Also, their team will encourage you to make better decisions when it comes to your lifestyle. They will assist you with the utmost support to prevent illnesses.
If you want to have your health goals met, talk with WL&H's team!
Highlights:
Aims to provide a blueprint for change
Well-designed screening programs
Comfortable environment
Expert specialist care
For information, please visit this page.
Contact Details: +65 6662 9366 | +65 8548 6245
Address: 1 Scotts Rd, #20-11/13 Shaw Centre, Singapore 228208
Customer Reviews:
"Came to this clinic for our annual flu vaccine. Friendly staff and professional doctor. The nice interior was welcoming. It did not feel like a clinic. Overall a very good experience. Will definitely come back."
We hope our list was helpful. Please be reminded to always check on yourselves! Take good care and don't catch a cold.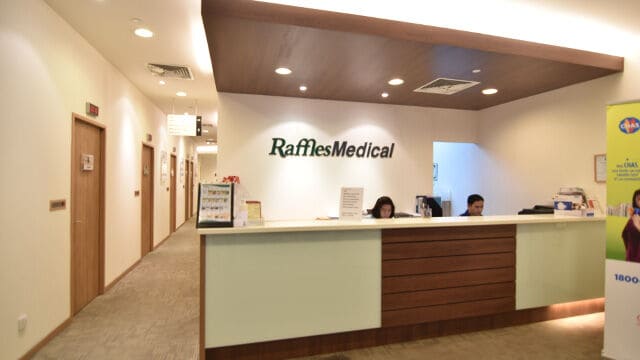 Raffles Health is a subsidiary of Raffles Medical Group, a private clinic chain in Singapore. You will be able to find their clinics all around Singapore. They ensure that their health supplements and services meet quality assurance and meet the standards. As a testament to their good work, they won the Silver award at the Asia eCommerce Awards in 2020.
As explained by the name of this package, the Raffles Basic looks at key health indicators such as blood sugar count, urinalysis and cholesterol profile. This package will be good for those who are looking for a general health screen that will cover all the bases.
This package includes services such as a full blood count and a post-examination review by a doctor. If you would like to make an appointment with this package, do also take note that you will have to fast 8 hours prior.
Highlights
12-Lead Resting Electrocardiogram service
Appointment is required
Available at multiple clinics all around Singapore
Contact Details: 6311 1222 | hc@rafflesmedical.com
Address: Raffles Hospital – 585 North Bridge Road, Level 1, Singapore 188770
SATA CommHealth specialises in medical services for seniors and the vulnerable in Singapore. They serve beneficiaries through community events and other activities such as homecare and doctors-on-wheels.
They have a variety of health screening packages such as ECG and cancer marker screening. There are four basic plans – Lite, Premier, Elite Male and Elite Female that are priced from $275 and up.
Highlights:
Variety of healthcare screening packages
Tracks for cancer
Contact Details: 62446688 | enquiries@sata.com.sg
Address: 351 Chai Chee Street, SATA CommHealth Building, Singapore 468982

HealthWorks is a local company that was designed to meet the needs of busy professionals in Singapore. Established by professionals in the field, they stand out from the rest with their corporate packages that bring the health screening services to you instead.
There are five types of packages to choose from, with the cheapest being the Basic package and the most expensive being the Complete. All their packages include a screening of your cholesterol levels and glucose levels.
Besides health screening, they also provide complimentary health talks on topics such as TCM and Chronic Diseases when you hire them for their on-site screening. So if you are looking for perks like these, be sure to register with them.
Highlights
Corporate health screening packages
Complimentary onsite health screening service
Experienced practitioners
Contact Details: +65 6354 3379 | enquiries@healthworks.com.sg
Address:
NOVENA: Royal Square at Novena, 07-02, 101 Irrawaddy Road, Singapore 329565
ORCHARD: Camden Medical Centre, 09-06/07, 1 Orchard Boulevard, Singapore 159357
Customer Review:
It was a great experience with HealthWorks. Two thumbs up for their professionalism and excellent service in bringing onsite screening to our company.
Nuffield Medical is a family medicine practice in Singapore with two clinics, one in Siglap while the other is conveniently located in Orchard. They are primarily a family care clinic and provide long term management and follow-up for chronic illnesses and other medical conditions.
They have an array of health screening services, from full-body screenings to treadmill screening and STD screens. Their page lists out all the packages they have and what is included so that you can choose the right one that is suited for you.
Their packages are also very affordable, with the cheapest one being only $75. If you are looking for specialised but affordable health screenings, be sure to make an appointment with Nuffield Medical.
Highlights
Convenient location
Specialised in sexual health
Wide range of health screening packages
Contact Details:
SIGLAP: +65 6636 3083 | +65 98375754 | siglap@nuffieldmedical.com.sg
ORCHARD: +65 6833 4350 | +65 90571190 | orchard@nuffieldmedical.com.sg
Address:
SIGLAP: 914 East Coast Road #01-03, The Domain, Singapore 459108
ORCHARD: Pacific Plaza #06-06 Scotts Medical Centre, 228210
Customer Review:
Went for basic health screening and it took less than 15 minutes. The staff were friendly and helpful, and Dr Lin was very gentle in drawing blood. Thank you, Nuffield!
AsiaMedic is a healthcare provider in Singapore that focuses on disease prevention and early illness detection. Their health assessments and screenings help patients to have better control over their health and lifestyles.
Their health screening packages are unique in the sense that they are categorised by age group. They also have seven types of packages for you to choose from and are designed specifically for the health need of each age group.
Besides these basic health screening packages, they also have unique ones such as anti-ageing, pre-exercise and smoker's screening packages for you to choose from. If AsiaMedic's services are up your alley, be sure to book an appointment with them for your next health screening.
Highlights
Unique health screening packages
Tailored according to age
Flexibility in choice of blood tests
Contact Details:
+65 6789 8888
Address:
350 Orchard Road #08-00, Shaw House, Singapore 238868
Customer Review:
Was referred here to get an ultrasound scan. The waiting time was relatively fast! Less than 30mins. The medical staff who attended to me was very warm and I really appreciated that she made the process comfortable for me.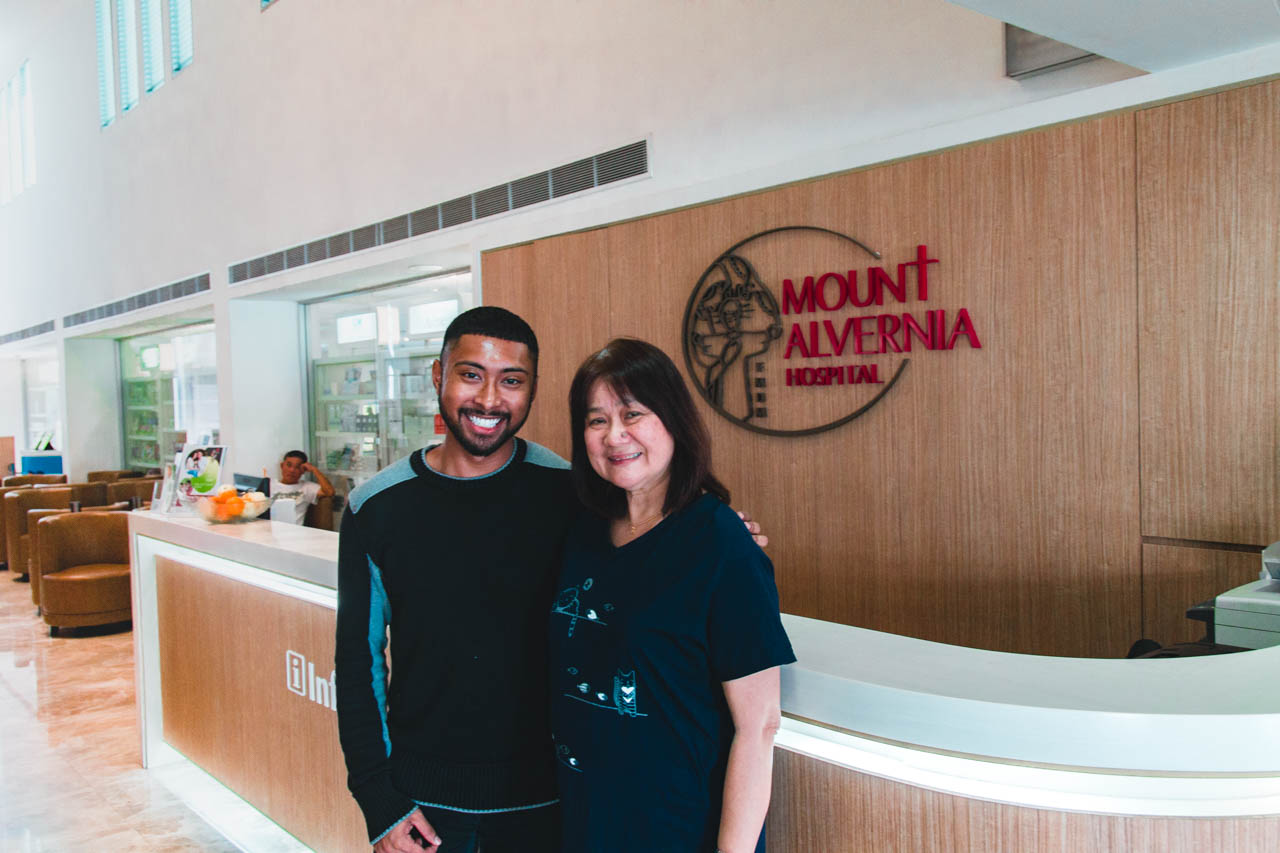 Mount Alvernia is one of the renowned private hospitals in Singapore, with a range of inpatient and outpatient services including health screening. They provide a range of basic and comprehensive health screening packages that cater to both individuals and corporate organisations. These packages can even be customised to suit your preference.
Here, they use assessment tools such as the Body Composition Analyser that analyses sectional body fat in addition to body composition. They also have a high resolution Visual Chart that helps test for colour blindness.
Their health screening packages are categorised according to age and gender. To find out which health screening will be good for you, simply fill in these details on this page.
Highlights
Professional assessment tools
Suited for both corporate organisations and individuals
Contact Details:
6347 6215 (Health Screening Centre)
Address: 820 Thomson Road, Singapore 574623
Parkway Shenton is a health care provider in Singapore with over 1000 clinics across the island. They provide comprehensive healthcare to patients of all ages, with qualified professionals who are qualified in family medicine and the management of chronic diseases.
Instead of providing fixed screening packages like other healthcare providers in Singapore, Parkway Shenton takes another approach. Their services are based on your age, gender, family history and personal history to ensure that your screening is customised for you.
They also provide delivery of screening results and a full, targeted review that includes lifestyle recommendations and health advice. That being said, Parkway Shenton will be your choice for those looking at personalised healthcare screening.
Highlights:
Highly customisable screening packages
Executive healthcare screening packages
Contact Details:
+65 6227 7777 | ehs.customerservice@parkwaypantai.com
Address:
Founded in 2002, Minmed is a healthcare group that is focused on health screening along with health promotions and education amongst other things. They believe in using technology to improve health through screening, fitness and nutrition. The clinic is also conveniently located in Paragon to make it easy to travel down.
They have six types of health screening packages, with the most basic one starting at $299. As you go higher, there are more services added to each package. The biggest screening package, Heritage, is priced at $1489 and includes everything from blood analysis to 2D Echocardiogram.
Best of all, Minmed prioritises convenience and comfort at the clinic. You won't feel out of place with their friendly staff and comfortable location. For those who would like a large-scale screening of your health, be sure to make an appointment with Minmed.
Highlights:
Blood test results in 1 working day
Full health report within a week
Convenient location
Contact Details:
+65 9230 0123 (Whatsapp) | ask@minmed.sg
Address:
290 Orchard Road, Paragon Tower 1 Lobby F #16-04/09/10, 238859

Customer Review:
Scheduled a home based screening and the nurse, Hanis, who came to collect the samples was amazing! super quick, friendly, kind and made the process painless! And it was very convenient to have someone come home to do the collection rather than go to a clinic.
Are you a healthcare junkie? You might want to check out the best products to improve your digestive health. Click here to learn more.
Related posts
Subscribe for newsletter
* You will receive the latest news and updates on Singapore's best trends!