13 Best Halal Restaurants in Singapore
Ress Legaspi, 5 months ago
0
7 min

read
378
Food is something that connects people, but it's also something that people cannot agree on most of the time. Each one of us has different tastes; sometimes, our food cravings depend solely on our mood. Making a decision on the choice of restaurant to check out is made even more difficult when the Halal certifications of eating spots are unclear. Thus, to assist you in your decision-making process, here is our list of the 13 Best Halal Restaurants in Singapore to check out
They are considered one of the leading, if not the best, places to get excellent Halal Indonesian cuisine in Singapore. Their extensive menu includes famous Javanese dishes, such as Nasi Tumpeng, which is arguably one of the most iconic Indonesian dishes. Customizable and can be ordered in party sizes, this restaurant is perfect for any important occasions. Their chefs make use of authentic spices and cook up their own cooking pastes from scratch. Indochili truly takes pride in their dishes and this is exactly why they top our list of 'Best Halal Restaurants in Singapore to check out'.
Address: 54 Zion Rd, Singapore 247779
Phone number: +65 6445 1766
It is quite rare to find a KBBQ joint that is Halal-Certified in Singapore. But, your search can now come to a halt as we bring you one of our favourite KBBQ spots in Singapore! Long gone are the days when you'll have to make the difficult decision between choosing to have BBQ or hotpot, as at Captain Kim, you can have it all! Enjoy both their KBBQ and Army Stew Hotpot at an affordable price of $16.90 (Lunch)/$26.90 (Dinner) on weekdays, and $26.90 (Lunch)/$27.90 (Dinner) on weekends.
With an extensive range of over 60 buffet ingredients, as well as free-flow drinks, Captain Kim is the place to be! So worth it, and so delicious!
Address: NTUC Income Tampines Junction – 300 Tampines Avenue 5 #01-06 Singapore 529653
Phone number: +65 6260 4247
Famous for their Specialty coffee brunch all day, Royz et Vous started as a small outlet but has now grown to be one of the most sought-after café in the CBD. They have gained a lot of loyal customers from the Malay-Muslim community working in the area.
This restaurant is truly the perfect place for a romantic date or a casual brunch with friends. Try their nachos served with guacamole and sour cream for a great starter, followed by their signature prawns and clam pasta and finally indulge in their brazen strip loin served with mashed potatoes, salad, and in-house dressing. Overall, you are guaranteed to have a great dining experience as this restaurant is truly one of the best Halal restaurants in Singapore.
Address: #01, 137 Telok Ayer St, 01, Singapore 068602
Phone number: +65 6293 0270
This cosy little gem in Kampong Glam was founded and inspired by husband and wife, Imran and Kamilah's trip to Positano, Italy. They serve classic lasagne, truffle mushroom risotto, and ricotta spinach ravioli.
Aside from pizza, pasta, and grilled dishes; they also have various lobster dishes on their menu. It's truly quite rare to stumble upon a Halal Italian restaurant, so Positano Risto is definitely one to check out.
Address: 66 Bussorah Street Singapore 199479
Phone number: +65 62921866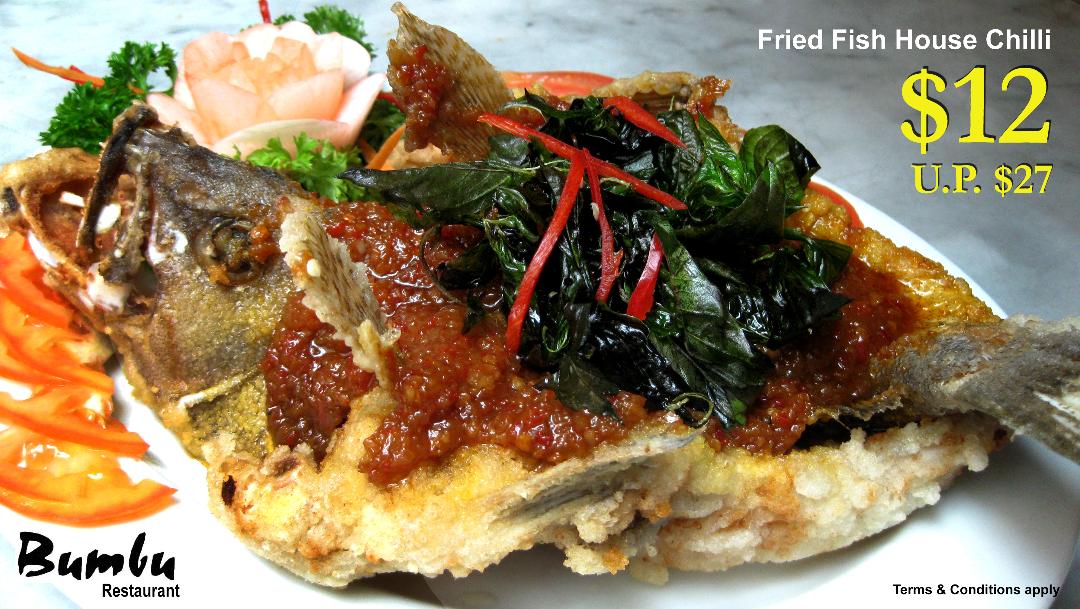 Craving for some Halal Thai, Peranakan, and Indonesian food?
Well, now you can have all three amazing cuisines under the same roof! Bumbu offers a wide selection of all-time favourites that will surely satisfy your taste buds. If you are into exploring quaint places, Bumbu is the right place for you.
Additionally, this antique-themed restaurant takes pride in its décor that celebrates the vintage and beauty of the past.
Address: 44 Kandahar St, Singapore 198897
Phone number: +65 6392 8628
Inspired by the canals and bicycles in Amsterdam, I am Cafe is one of the leading European-influenced cafés in Singapore. They serve Dutch-inspired western cuisine which includes fish and chips, burgers, pasta, steak, and popular meatball snack Bitterballen. Besides coffee, they also serve organic tea and fresh juices which their patron can enjoy in an alfresco eating establishment.
Address: 674 North Bridge Rd, Singapore 188804
Phone number: +65 6295 5509
Pistachio Grill serves only the most delicate cut of meats that are of 100% premium quality, nutritious, and healthy.
Their menu consists of popular Middle Eastern dishes, and includes Chef's Specials such as the Tomahawk beef steak, baked sea bass, whole lamb shoulder, grain-fed Angus beef rib, and tabouleh.
Additionally, Pistachio Grill recently launched its bento meals that start from $12.80.
Address: 05 Wheelock Place, Singapore 238880.
Phone number: +65-6262 6400
Fancy dining in a place surrounded by palm trees and flowers? You can have exactly that kind of gastronomic experience while indulgin on delicious meals at Halia, located in the Ginger Garden of the Singapore Botanic garden.
They are famous for local favourites such as Hainanese chicken rice, fried kway teow, seafood sambal fried rice, and Singapore Laksa.
Additionally, their weekend brunch specials are also a hit. Just add $8 to have access to free flow freshly brewed coffee and tea.
On the whole, Halia is hands down one of the best Halal restaurants in Singapore.
Address: 1 Cluny Road, Ginger Garden Singapore Botanic Garden, Singapore 259569
Phone number: +65 8444 1148
Yi Zun is the first-ever Halal restaurant that specializes in hand-pulled noodles. They serve mild, medium, to super spicy noodles that will fit any hot and spicy lovers' taste buds.
Their menu consists of homemade xiao long bao, dumplings, skewers, signature grilled fish, and Chuan Xiang Chicken, amongst many others.
Additionally, we recommend you to also order their Spicy flame chicken and homemade specialty beverage as they are absolutely delicious!
Address: 60 Joo Chiat Rd. #01-08/09 Singapore 427726
Phone number: +65 6909 9287
Wanderlost Lounge is the first-ever Halal rooftop resto-bar in the world. They serve sumptuous sharing tapas such as mentaiko scallop with caviar, creamy mussels, squids, siracha snapper, cajun prawns, and many more.
Additionally, their all-day bites and pizzas are also a crowd's favorite. They also serve unique cocktail drinks that are inspired by fairytale storybooks.
Aside from the resto and bar, you can also rent their lounge for corporate functions or parties. If you need an extra sizzle for your next event, they also offer offsite non-alcohol live stations and pop up bars. Once in a while, they offer mixology workshops and beverage and bar consultancy too!
Address: Realty Centre, 15 Enggor Street #12-01 12th floor, Singapore 079716
Phone number: +65 6909 7701
Craving for some tacos and burritos? Here's Afterwit to the rescue, bringing the Mexican culture through their décors, food, and music.
With an Indie café-setting, this taqueria serves delicious tacos and locally flavored burritos such as biryani and butter chicken. Their quesadillas and house churros are also a hit. Make sure to also try their Agua de Jamaica mocktail, a popular sweet and tart Mexican drink.
Address: 778 North Bridge Road Singapore 198746
Phone number: +65 6299 3508
This Turkish restaurant and cafe have been serving authentic Turkish cuisine since 1999.
The Turkish word "sofra" after translation means a table prepared or set for eating a meal. It's an excellent venue to celebrate reunions, birthdays, and other special occasions.
Their extensive menu includes kebabs in their best forms, kofte Turkish pizza called "pide" amongst many others.
Also, don't forget to order baklava and kunefe while you are there! Sofra also offers weekly specials that start from $10++.
Address: #02 Shaw Tower 100 Beach Road 42/44 Shaw Leisure Gallery, Singapore 189702
Phone number: 6291 1433
The Dimsum Place serves traditional Cantonese dishes, soups, and authentic hand-made dim sum. Aside from the usual steamed and fried dim sum items, their noodles and porridges are also popular.
Specifically, we recommend their garlic onsen egg fried rice and their crystal shrimp dumplings. It's hard to miss this place as it is a beautiful corner shophouse with bright orange and white colour scheme.
Definitely don't miss this place as it is truly one of the best Halal restaurants in Singapore to check out!
Address: 791 North Bridge Road Singapore 198759
Phone number: +65 6655 8787
Halal Restaurants in Singapore are widely available. You can easily find one in any part of the island. Most of the establishment also offer take away and delivery services. Now, you can order anytime at the convenience of your office or home!
Related posts
Subscribe for newsletter
* You will receive the latest news and updates on Singapore's best trends!
Trending Posts