Halal Guide: Best 10 Affordable Halal Restaurant and Cafe in Singapore
Krayolatabula, 2 weeks ago
0
10 min

read
37
If you're a non-Muslim who's unsure of where to take your Muslim friends out for dinner, or you are a Muslim and tired of dining at the same place day by day, this article is perfect for you. As Singaporeans, the one fact that we are proud of in our small country is the diversity of culture living harmoniously. More than that, we also take pride and boast a great variety of Halal-certified cuisine and food options.
In the past years, more restaurants have been catering to our Muslim friends by obtaining Halal certifications. And this year, 2020, good and cheap Halal food is no longer the same old traditional Malay or Indonesian food. As a result, there are immense numbers of Halal restaurants and cafes sprouting in Singapore. They serve traditional Malay cuisine and Western dishes. Of course, they serve your favorite burgers and stake, that came with halal certification.
You in luck! In this article, we've rounded up some of the best Halal restaurants and cafes you can find in Singapore under cheap prices. So, keep reading!
Here is a little bit of backstory of Gyunion. The minimalistic place is the product of 3 good friends who's aim is to provide quality Halal Japanese food for the Muslim community in Singapore. Japanese food is pricey, but at Gyunion, you'll get Japanese dishes that melt in your mouth at a very cheap price.
You'll find Gyunion inside Sunshine Plaza. It's not ideal for big groups. It's a humble Japanese eatery with only a few tables inside, and food comes at very affordable prices. Hungry folks who work around the area are lucky enough to eat here. For just $7.90, you'll have yourself a tasty meal of savoury beef slices and sweet caramelised onions, and halal certified. If you feel like eating cheese today, opt for Gyu Don with cheese for only $9.90!
Address: 91 Bencoolen Street, #01-23, Sunshine Plaza, Singapore 189652
Hours: Monday to Sunday, 11am to 3pm, 4pm to 10pm
Halal Status: Fully Certified
Alongside Esplanade mall, Noosh Noodle Bar and Grill is one of the halal-certified main dining destinations on the boardwalk. This restaurant is a fusion restaurant, so expect a cuisine blending with modern and traditional flavours. If you plan to go here, remember this. Every time you quote Ashley Chan KL name, the brand ambassador of Noosh. They give you 10% off your total bill. This is his gratitude to you and to celebrate his collaboration with the eatery.

You can order from 20, and more attractive noodle and grill dishes serve to you by the creative chefs. Moreover, you'll love a dessert after each meal from their Halal-certified bakery. Only to name a few, you can enjoy their Coconut Mango Rice, Noosh Choco Cake, Durian Cake, and Ondeh-Ondeh Cake. That's not all. You'll find you favourite noodles here at Noosh. This includes Beef Rendang Penne, Smoked Duck Lemak Chili Padi Pasta, Chicken Floss Ramen Crackers and a lot more.
Address: 8 Raffles Avenue #01-13B Esplanade Mall Singapore 039802
Hours: Tuesday to Sunday: 12:00PM – 10:00 PM, Friday: 3:00 – 10:00PM
Halal Status: Fully Certified
For more info visit their Facebook
The makers of The Great Mischief are The Black Hole group. They are are the experts who bring you Afterwit, Santap and Working Title. To know more about their location, the restaurant sits beside The Great Madras. One of the picturesque and a classy hotel on the outskirts of Serangoon. It's really hard to describe the vibes on the Great Mischief, but you'll know what I'm talking about once you get here.
The Black Hole Group is known for serving unique and fine flavours in their eateries. So, this time, The Great Mischief presents a Catalan-inspired Tapas. Their menu includes 20 different arrays of Tapas. To top it all, they offer mocktails to wash a satisfactory heavy meal. To give you a tip before you go here, order a little bit of everything so all your friends can taste each tasty delight.
Address: #28 Madras Street Singapore 208422
Tel: +65 9392 2762
Halal Status: Fully Certified
For more info, visit their Instagram or Facebook
First things first, how do you even pronounce Omoomodon? Is it pronounced the way it is spelled or "Omoo-mo-don? But actually, you'll notice its signboard once you get here a bit more stylized and with bold font. You'll figure that the correct way to pronounce it is "Omo-omo-don." "Omo" is a Korean slang, which means "Oh my."
On the other hand, the word "Don " is a Bowl in Japanese. Put it together, and you have "OH MY DON." This makes sense since the place is a Korean-Japanese restaurant inspired by Japanese donburi.
Dining at Omoomodon starts with self-service. You have an option to customize your meal, just like how you want it. You can combine many possibilities at Omoomodon. From your bowl of rice, a bowl of ramen, and a steak plate, you can choose whatever blend you feel at that time.
Address: 1 Vista Exchange Green, #02-14/15, The Star Vista, Singapore 138617
Halal Status: Fully Certified
For more info, call their Tel no.
Tel: 6694 3111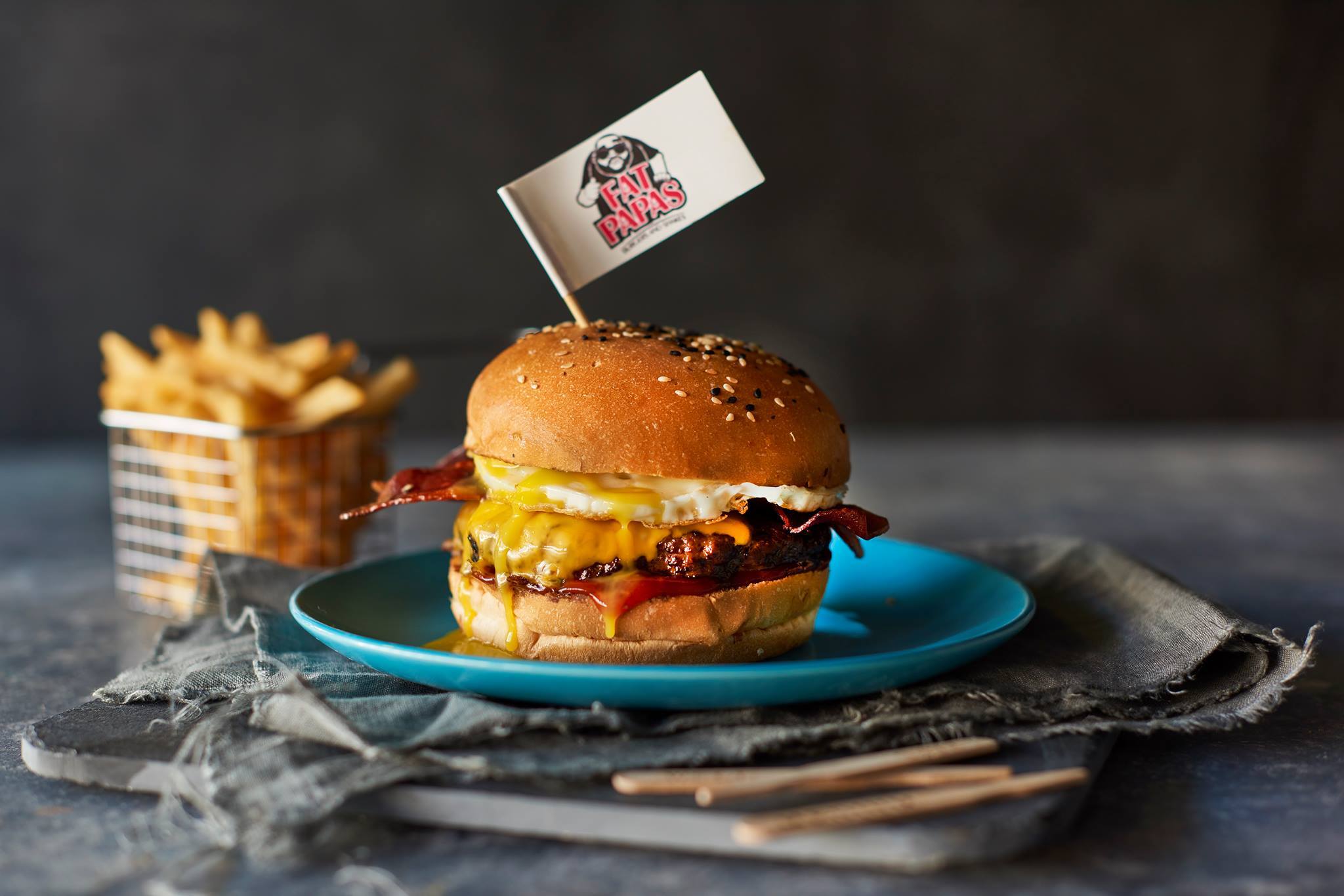 If you're drooling for some Halal burgers, ribs, and refreshing shakes, no doubt get your gears ready for FatPapas! However, be sure you're on an empty stomach because the servings here are huge and extreme. In fact, the table is so small for two because the servings here are so darn big. To get you to know them a little more, Fatpapas brainchild is the former rapper celebrity Sheik Haikel and Anna Belle Francis. Some say that FatPapa's burgers are the Halal version of Fatboys.
You'll love its Chocolate milkshake, so be sure you get a taste of this refreshment. To put up the element of surprise, ask the secret menu at their server! Other go-to-dish or opt for Wimpy Burger if they are craving for turkey bacon.
Address: 17 Bali Lane Singapore 189853
Tel: +65 62918028
Hours: Monday to Saturday: 12:00 PM – 11:00 PM
Halal Status: Fully Certified
For further info, check out their Facebook and Instagram
They say Islamic Restaurant is the father of all Halal foods in Singapore. Islamic Restaurant has been operating for nearly 96 years. A bit of history, they are the first-ever restaurant to serve Briyani in Singapore. And the eatery is set up way back the 19th century. The restaurant is now in the hands of a third-generation family owner Kalil A. Wahab, 59. The décor is how you expect it to be—a century-old Briyani shop.
Some guest considers their Briyani Rice as their best friends because of how delicious it is. Through their years of service, they mastered the art of cooking a Briyani. The chef cooks the rice to perfection, and the chicken is so soft it melts in your mouth. And if you're hungry, best to order some crispy puff bread, which you can only find in this restaurant.
Address: 745 North Bridge Road, Singapore 198713
Tel: +65 6298 7563
Hours: Monday to Sunday: 10:00AM – 10:00PM
Halal Status: Fully Certified
For further details, check their Facebook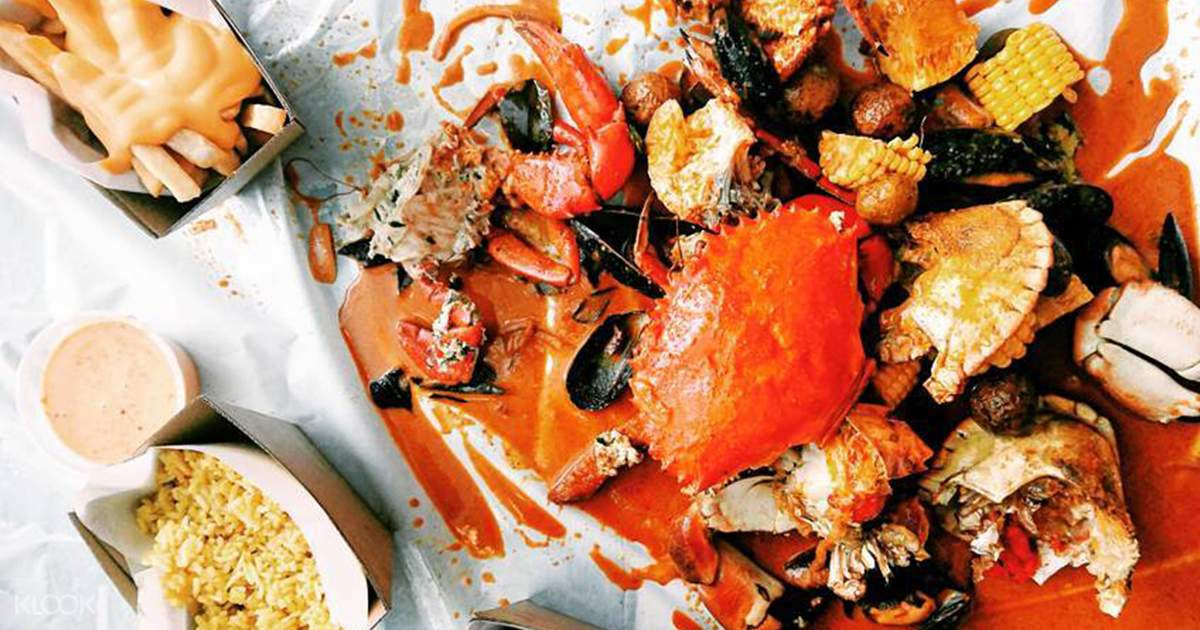 For the seafood loves out there, Cajun On Wheels sends you to the seafood paradise! Also, one way to describe this place is, it is a high-end food court. If you want to opt a little further for lunch today, might as well end up at Cajun on Wheels. They have a lunch promotion, but only for weekdays. Ocean Boxes price start from $9.50.
No matter how big is your group of friends or family, there are varieties of seafood buckets and platters on the menu. Of course, don't forget to order their best seller Salted Egg Yolk. It's a pretty good side dish. With the chili padi, and curry leaves, there's no wonder why everyone orders this. So, what are you waiting for? Call some of your friends and order a whole mess of seafood, and start digging in!
Address: 68 Orchard Road #03-92 Plaza Singapore 238839
Tel: +65 634 19665
Hours: Monday to Sunday: 11:00AM – 10:00PM
Halal Status: Fully Certified
For further details, check their Facebook and Instagram.
All things delicious is a halal-certified bakery offering comforting foods. And over the years, it gained a reputation for its cakes. Plus, it is also becoming a popular choice for anyone looking for a cozy atmosphere. So, if you're meeting up with a friend, All Things Delicious is the right place to kill time. Once you step in, you'll feel the sense of warmth and comfort immediately!
If you're craving for cakes and pastries, head here. What guest loves about All Things Delicious is, their wholesome pastries and cake are just too simple. Their menu is open to all ages. For afternoons, you can score some Scones over some Iced Latte. To further enhance the dining experience, get yourself a good book and unwind!
Address: 462 Crawford Lane #01-61 Singapore 190462
Tel: +65 6396 0820
Hours: Mon to Thu: 8AM – 5PM, Fri & Sat: 8AM – 6PM
Halal Status: Fully Certified
For further details, check their Facebook or Instagram
I am is the Halal restaurant you're looking for in Haji Lane. They serve Dutch-inspired cuisine. To tell you about their back story, Jam Ignite ventures Amsterdam's streets and fell in love immediately. He couldn't leave the experience behind. So, Jam Ignite brought the culture of Dutch and decided to set up a café in Singapore. Every dish you can order has a touch of European influence, so enjoy!
If you're fond of burgers, I am restaurant offers the best in town! From their charcoal-grilled juicy beef burger, satay burger to Dutch fries, and a range of mocktails, you'll end up full and satisfied. It's getting a little colder this season, so why not order their taste-kicking coffee and tea! If you're still not convinced to go here and dine, this restaurant was awarded by TripAdvisor Certificate of excellence!
Address: 674 North Bridge Road #01-01 Singapore 188804
Tel: +65 62955509
Hours: Monday to Sunday: 11:30 AM – 10:00 PM
Halal Status: Fully Certified
For further details, check their Facebook.

Do you know that there's a particular spot in Singapore that serves healthy Hawaiian poke bowls? A Poke Theory is where you can dine over some healthy and all-natural foods. The café is free seating so that you can place your order at the bar at the entrance. The interior design of the Halal café is bright and minimalistic. Indeed, a perfect spot to take Instagram snaps.
A Poke Theory veggie selection is quite enticing. They offer cherry tomatoes and flying fish roe. And also, the co-owner of Poke Theory recommends their Honey pineapple. The sweet, tangy flavours of pineapples bring the richness of the fish.
Address: 27 Boon Tat Street, Singapore 069623
Tel: +65 6904 8189
Hours: Monday – Friday: 11:00AM – 08:00PM, Saturday: 11:00 AM – 04:00 PM, Sunday: Closed
Halal Status: Fully Certified
For further details, check out their Facebook and Instagram
Are you still looking for an affordable Halal certified restaurant and Café in Singapore? Look no further as we listed it for you. Unfortunately, we weren't able to feature all the tasty yet cheap places to dine here in Singapore. But if you have something in mind and think fits this list, we'd be happy if you comment below! Cheers!
Krayolatabula
Like any other writer, Kyle loves every bit of the years that have been spent by writing. He likes to write things that he is passionate about. When he is not busy writing, he's on the beach, mountain, or traveling a secluded place.
Related posts
Subscribe for newsletter
* You will receive the latest news and updates on Singapore's best trends!
Trending Posts