10 Best Hair Replacement Salons in Singapore [2022]
stella, 2 years ago
12 min

read
4006
According to studies, finding the best hair replacement salons is one of the most difficult tasks for many people. This is due to the fact that different nonsurgical hair replacement services are available in different areas. This is why we compiled a list of the 10 best hair replacement salons in Singapore.
Hair loss is a problem that affects people from all over the world. Hair loss can drastically alter your appearance. This is due to the fact that hair enhances a person's appearance.
Hair replacement systems are perfect since they do not require surgery and are virtually unnoticeable to the naked eye or touch. Aside from that, they've been shown to make you seem ten years younger, restoring your confidence and zest for life.
Here are the ten best hair replacement salons in Singapore to help you regain your youthful glow. Check out our table of the 3 best hair replacement salons in Singapore.
Rehair Lab

✔️ Hair Replacement
✔️ Non-Surgical Hair Replacement systems
✔️Fully Customizable Toupee
✔️Fully Natural Materials
✔️Experienced & Friendly Team
✔️Modern Facilities & Equipment
Visit website
Aremyhair

✔️Non-surgical hair replacement systems
✔️Full-head prosthesis
✔️Ready-made synthetic and human hair wigs
✔️Extensions and hair additions
✔️Hair Thickening products
Visit website
Svenson

✔️Filler Advanced II
✔️A.P Hair Loss 4-6 Therapy
✔️DEP Infusion Custom Solution
✔️Hair Filler
✔️Revolutionary Stem Cell Action
✔️Follicells Growth Activator 55
✔️Plasma Regen Hair Therapy
✔️CAP-LS Therapy
Visit website
Highlight:
Hair Replacement
Non-surgical Hair Replacement System
Customizable Toupee
Fully Natural Materials
The contemporary Hair Replacement System (toupee) allows you to obtain a natural and elegant look with a seamless and natural-looking transition. The toupee is made entirely of human hair, which will be meticulously customed to match you. They have a variety of forms and sizes at Rehair Lab that will meet your needs.
It's not only longer, fuller, and thicker, but it's also designed with discretion and comfort in mind. The headgear is made to be light, comfy, unnoticeable, and simple to clean. It will be tailored to your hair color, face shape, and lifestyle by their highly qualified and experienced stylists.

With a newly renovated space and a team of friendly and experienced professionals, Rehair Lab is one of the best hair replacement salons in Singapore.
Address
AZ @ Paya Lebar, 140 Paya Lebar Road
#08-20, Singapore 409015
Contact
+65 6993 0088 | +65 9229 0088
Operating hour
Monday – Saturday
10:00 AM – 8:00 PM
Highlight:
Non-surgical hair replacement systems
Full-head prosthesis
Ready-made synthetic and human hair wigs
Extensions and hair additions
Hair Thickening products
Aremyhair by JPG Enterprise Pte Ltd has specialized in supplying the highest-quality, custom-made, non-surgical hair replacement systems for men and women around Asia and the world for over 15 years. They also treat thinning and damaged hair as part of their full-service hair salon.
Their product development, marketing, and sales operations are all centered in Singapore, and their products are made in joint ventures with companies in China, Indonesia, and South Korea.
We've set the benchmark for hair replacement firms in Singapore and abroad by tenacity, hard effort, and dedication to their concept that everyone has the right to information and means for getting a full head of hair.
Aremyhair is also pleased to have been able to provide their unique products and services to customers in Kuala Lumpur, Taipei, and Shanghai.
Address
10A Craig Rd, Singapore 089670 (Level 2)
Contact
+65 6225 2022
+65 9641 3620
Operating hour
Monday – Saturday
10:00 AM – 7:00 PM
Highlight:
Filler Advanced II
A.P Hair Loss 4-6 Therapy
DEP Infusion Custom Solution
Hair Filler
Revolutionary Stem Cell Action
Follicells Growth Activator 55
Plasma Regen Hair Therapy
CAP-LS Therapy
We've been providing trichology to clients all around the world for almost 60 years. While the technologies and procedures have advanced since their first Hair Center opened in London in 1956, their convictions have remained the same: devoted, holistic, and successful hair and scalp treatment. Their trichologist team includes International Affiliates (UK) of The Institute of Trichologists as well as Hair Consultants who have your best interests at heart.
Singapore, Hong Kong, Macau, and Malaysia all have Svenson Hair Centers.
Svenson Hair is confident in addressing your hair and scalp demands because part of their trichologist team is a recognized International Affiliate (UK) with the Institute of Trichologists (IOT).
The IOT, which was created in 1902, is the world's leading professional society for trichologists. The institute has established a high standard in the Trichology business worldwide for training and professional standards as Europe's largest provider of trichology training.
Over the course of a century, the institute's values and vision have remained unchanged:
Our vision should be of a unified fellowship of specially trained men and women carrying on the work begun by this Institute and elevating it to a professional level in the common good of its members and the community. Everyone associated with the Institute has a responsibility and privilege to contribute in every way possible to the advancement of trichological knowledge.
Address
International Building, 360 Orchard Road
#09-06/07, Singapore 238869
Contact
1800 7777 333
+65 6737 8575
Operating hour
Monday – Friday
10:00 AM – 8:00 PM
Saturday
10:00 AM – 5:00 PM
Highlight:
Hair Extension
Non-Surgical Hair Replacement
Hair Loss Treatment
Low Level Laser Therapy
HairSpec understands the importance of having healthy hair in enhancing one's image and self-confidence. They are committed to providing high-quality hair replacement treatments in a comfortable and confidential setting to all of their customers. As a result, they are one of Singapore's leading hair replacement specialists, with years of experience in the field.
HairSpec is one of Singapore's leading hair replacement specialists. Because it is constructed of 100 percent natural hair connected to a New Generation Skin membrane that blends into the hairline naturally and looks and feels like a second skin, they guarantee that their hair replacement system will be unnoticeable to sight and touch. Customers can participate in strenuous sports or even swim without fear of their weave tearing from their scalp thanks to their non-invasive approach. You can also feel confident that the procedure is secure, quick, and painless. This salon is one of the best hair replacement salons in Singapore.
Address
61A Cantonment Road,
Singapore 089757 (Outram Park, MRT Exit G)
Contact
+65 64384382
Operating hour
Monday – Friday
10:00 AM – 7:00 PM
Saturday
10:00 AM – 5:00 PM
5. UEC Hair Studio
Highlight:
Hair Cut
Wash & Blow Hair
Retape
Measure
When you pick UEC, you're choosing the expertise of Ms Elainne Yu, the country's foremost hair replacement specialist.
Elainne founded UEC Hair Studio in 2006 with the goal of assisting persons suffering from hair loss in looking and feeling their best at all times.
Elainne has served pleased clients from all walks of life, including top celebrities and those suffering from various medical illnesses, with more than 30 years of experience in delivering hair replacement treatments and hairdressing.
Elainne, a Hong Kong native and hair replacement specialist since the 1990s, brought her profession to Singapore in 2003, training local hair replacement stylists at a time when the industry was just getting started. Over time, she has grown her salon to become one of the best hair replacement salons in Singapore.
Many of Elainne's students have gone on to become successful stylists, with a few even opening their own salons in Singapore.
Address
531 Upper Cross Street, Hong Lim Complex
#04-11, Singapore 050531
Contact
+65 8031 7231
Operating hour
Monday – Friday
10:00 AM – 7:00 PM
Saturday
10:00 AM – 5:00 PM
Highlight:
Papilla Regenera Program (PRP) For Hair Loss
DNA Activator For Hair Growth
S.E.P Activator for Hair Loss
Meso Hair Micro Needling
RF RegenULTRA with Salmon PDRN
Cell Nutrition Therapy for Hair Thinning
Lux LLLT Scalp Treatment
Post-Partum Hair Loss
Papilla Haircare is a medically backed Hair Regrowth center that specializes in Hair Loss and Hair Thinning remedies. It was founded by Korean Dermatologists. From Alopecia 1 to 3 and Alopecia 4 to 6, they treat the majority of scalp disorders.
Papilla's award-winning treatments are non-invasive and use the latest nano-Cell know-how for scalp activation. They are based on proven scientific principles. Their technique has made them one of the best hair replacement salons in Singapore.
Hair regeneration innovations are constantly being researched and developed by their board of Korean dermatologists, hair transplant surgeons, and scientists. In 2016, the Korean Ministry of Science recognized their cell technique with two awards for "Excellence in Bio-science Technology."
Address
391 Orchard Road,
05-25A/B Ngee Ann City
Singapore 238872
Contact
+65 6465 4565
+65 9154 4519
Operating hour
Mon – Fri
10:30 AM – 8:30 PM
Sat, Sun & Public holidays
11:00 AM – 7:00 PM
Highlight:
Hair Transplantation
Radio Frequency
Injectable/Chemical
Lasers/Lights
Other Cosmetic Services
Follicular unit transplantation (FUT) and follicular unit extraction (FUE) donor site harvesting are also available at their facility.
The donor follicular units to be transplanted are carefully extracted from the donor area using the strip harvesting procedure. Follicular units are separate physiologic and anatomic entities that must be conserved during the hair transplantation procedure. The strip approach results in reduced follicular damage and donor area injury. As a result of the use of the strip harvesting approach, the overall area of scarring in the donor site is minimized. This procedure allows patients to receive a substantially higher number of transplants in a single surgery session to fill balding areas. In general, this is a process that is both less expensive and faster while still achieving the intended clinical result.
Follicular units from the donor site are retrieved using microscopic punches or automated machine-assisted extraction in the FUE procedure. The microscopic excisions are left open to heal without sutures, making it a "minimally invasive" surgical treatment.
The absence of stitching and suture removal is one of the key benefits of the FUE procedure. Furthermore, skin elasticity is not a stumbling block. FUE, on the other hand, is more expensive as a result of this. Despite the danger of necrosis, irreversible donor area damage, thinning and uneven hair loss, and many keloids, these complications have been demonstrated to be extremely rare.
Address
Eileen Tan Skin Clinic & Associates @ Mount Elizabeth Novena Hospital
38 Irrawaddy Road #05-38 Mount Elizabeth Novena Hospital Singapore 329563
Contact
+65 62238898
Operating hour
Monday – Friday
8:30 AM – 5:00 PM
Saturday
8:30 AM – 12:30 PM
Highlight:
Hair Transplant
Hair Removal Laser
Intensed Pulse Light
This is the only technique we'll use for the time being. It's much better now. The surgery carries a significantly lower risk. It heals significantly faster since the wounds, albeit numerous, are quite little. Within a week, it scabs. In most cases, there is no scar. The biggest disadvantage of FUE is that it takes a long time and requires a lot of effort from the operator. To be able to pull the hair roots individually and efficiently demands experience and technique.
They use Medicamat's FUE hair transplant technology, which was created in France and refined by clinics all over the world, including the i-Land Tower Clinic in Tokyo, Japan, Motion Clinic in Seoul, Korea, and Cleveland Clinic in Cleveland, Ohio (US). With its precision automated technologies for hair follicle extraction, it minimizes the time necessary for FUE.
The amount of time required is cut in half to a third, resulting in higher graft survival and results. "Hair transplant utilizing Omnigraft aparatus is safe, successful, and dramatically decreases procedure and personnel time," according to a 2006 report by Cleveland Clinic (US). The vast majority of patients (90%) were happy with their hair transplantation results."
Address
360 Orchard Road
04-02 International Building
Singapore 238869
Contact
+65 62350880
+65 62351181
Operating hour
Monday – Friday
9:00 AM – 7:30 PM
Saturday
9:00 AM – 2:30 PM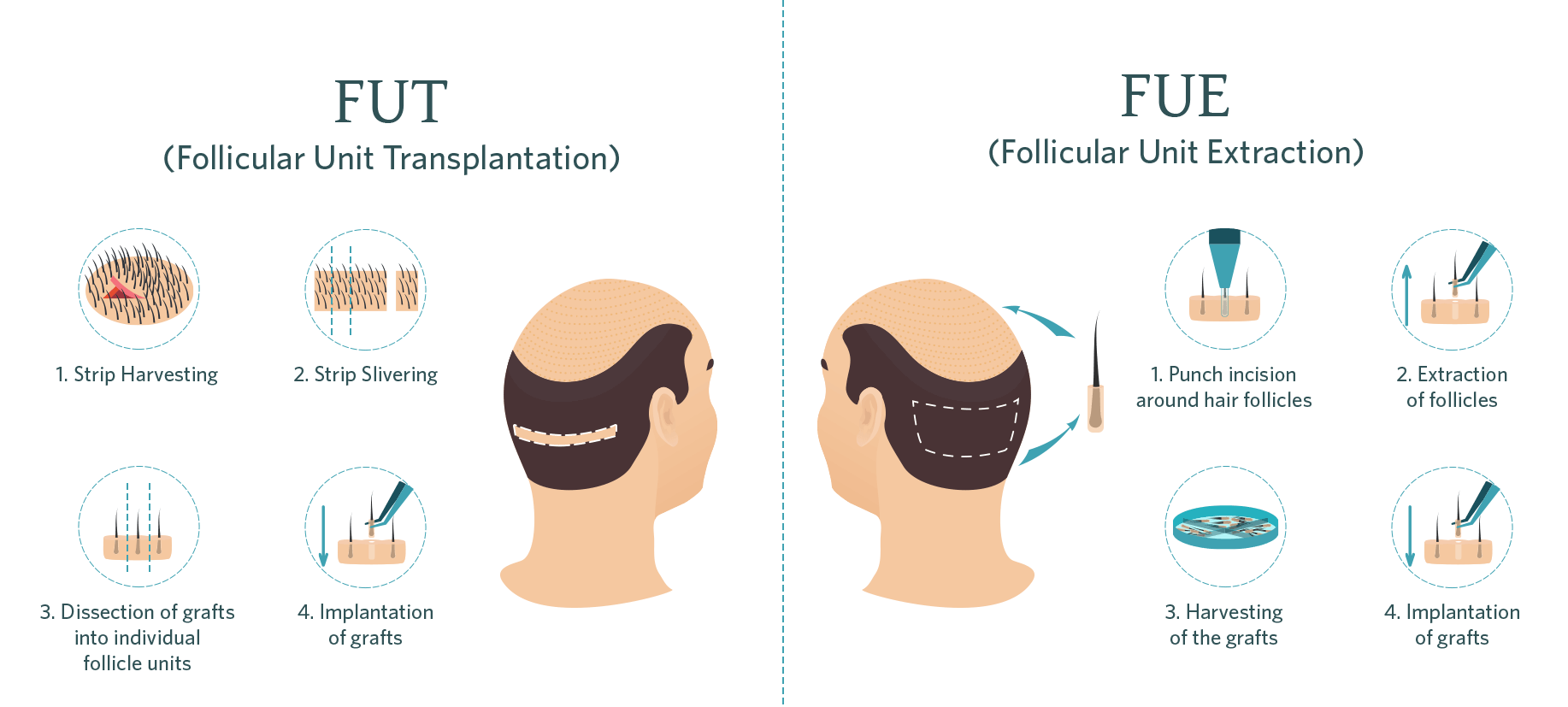 Highlight:
Hair Restoration Surgery
Cryotherapy & Cryosurgery
Incisional & Excisional Biopsies
Mohs Micrographic Surgery & Cutaneous Reconstruction
Nail Matrix & Nail Bed Biopsies
Surgical Excisions Of Benign Lesions
Surgical Nail Avulsion
Next, thanks to their high-quality treatments and attentive personnel, Angeline Yong Dermatology received 5-star reviews on Google. They provide a variety of treatments, including hair transplants, to meet all of your cosmetic needs. During the appointment, they will advise you on the best therapies for you, whether Follicular Unit Transplant (FUT) or Follicular Unit Extraction (FUE), according to your specific needs.
FUT is also known as "strip surgery," because it entails removing a strip of hair-bearing skin from the scalp's donor area. This is commonly done on the back of the head or on the sides. After that, the strip is stitched back together to make a tiny linear scar that is subsequently hidden by the surrounding hair. Stitches are removed after 10 to 14 days, and the donor area heals to form a thin linear scar.
FUE leaves a plethora of small dot scars on the scalp that are barely detectable. However, as more FUE procedures are performed, more dot scars will form, and hair in the donor area will thin out. There is a finite amount of donor hair available, so surgeons and patients must work together to guarantee that there is enough donor hair for the transplant in the long run.
Address
6 Napier Road, #03-02
Gleneagles Medical Centre
Singapore 258499
Contact
+65 6592 1311
Operating hour
Monday -Friday
8:30 AM – 5:30 PM
Saturday
8:30 AM – 12:30 PM
Highlight:
Hair loss resulting from chemotherapy
Care during hair loss
Caps for hair loss
Medical wigs
Wig care products
Aderans Co., Ltd, a complete provider of hair-replacement goods and hair-related services for men and women, was founded in 1969. Through Fontaine Co., Ltd in Japan, René of Paris & General Wig in the United States, Camaflex in France, Trend Hair Supplies in the United Kingdom, and Carl M Lundh in Sweden, the Company maintains Japan's leading brand of custom-made hair-replacement products for both sexes and has also established a strong presence in the global women's fashion wig market.
Aderans is the CEO of a group of 28 consolidated subsidiaries, three of which are based in Japan and twenty-five of which are based elsewhere, employing over 5,400 people.
A wide range of additional items and hair-related services complement the core custom-made wigs for men and women. Aderans has strengthened its presence in the US hair-transplant industry with promising research and development on hair regeneration, in order to secure its place at the forefront of the hair-transplant and hair-growth markets. This action supports the Group's ongoing expansion beyond wigs and hair replacement items to hair growth treatments and therapeutic cures.
Aderans Singapore was founded in 2002 as a wholly-owned subsidiary of Aderans, and it purchased Fortune Wigs by Aderans to handle its retail operations. It also opened a standalone hair center for individual client consultations, fitting of custom-made wigs and hairpieces, and hair support/hair spa services at the same time.
Address
360 Orchard Road
#02-03/04 International Building
Contact
6735 9696
Operating hour
Monday – Sunday
10:30 AM – 7:30 PM
Closed on every Tuesday & Public Holiday
Related posts
Subscribe for newsletter
* You will receive the latest news and updates on Singapore's best trends!
Trending Posts
May 30, 2023

What is Matcha? Matcha...

May 31, 2023

TLDR: In this article,...

May 31, 2023

TLDR: As an audio...