10 Best Hair Dyes in Singapore [2022]
Puneeta, 3 years ago
7 min

read
6841
If you want to recreate a new and a different style and shade to your hair, the best approach is hair colour. If you have blond shade, then it defines a bold personality like pastel dyes, which improves playful streak. The muted brown blonde shade will provide softness to your looks. However, if you do not find a hair salon to offer you with the best hair dye services, what solution can you find? The answer is DIY hair dye boxes! Now you can quickly dye your hair comfortably sitting at home.
However, which is the best DIY Box Hair Dyes to buy in Singapore? So, to solve your problem, we are here with a set of the best 10 DIY hair dye boxes to provide a fresh color to your hair.
The NaturVital Colour Safe hair dye offers a non-allergic safe product to dye your hair a stylish grey. It helps in covering each section of the hair with amazing homemade and natural dye.
This package also consists of a hair mask, and shampoo to ensure safe hair dying. Additionally, this dye does not consist of PPD, Parabens, Resorcinol, and Ammonia. Thus, you can rest easy that the skin of your scalp is protected and showered with maximum care.
All the necessary ingredients like aloe vera mask, sunflower, and plant keratin present in this hair dye are beneficial for good shade and long-lasting hair growth. Overall, we rate this the best DIY box hair dyes to buy in Singapore.
Highlights
Suitable for sensitive hair skin
Reduces risks of allergic reactions
Certified organic ingredients present
Get it here!
If you are searching for bold, unapologetic hair colour, then The Ryo Jayang Yunmo colour dye is the one that you are searching for.
This hair dye consists of very bright four shades that comprise of natural and herbal components. These organic components help in protecting the scalp of the head by around 87.4 percent.
It provides shine, nourishment, and nutrition to the hair as well as the scalp. Additionally, the effect of hair dye lasts for long days, so you need to apply this dye very sparingly on your scalp. Above all, this chemical-free dye keeps hair moist and does not bring brittleness to them.
Highlights
Keeps your appearance bold with moist hair
Get rid of messy and shabby hair
Organic ingredients used for the preparation
Buy it here!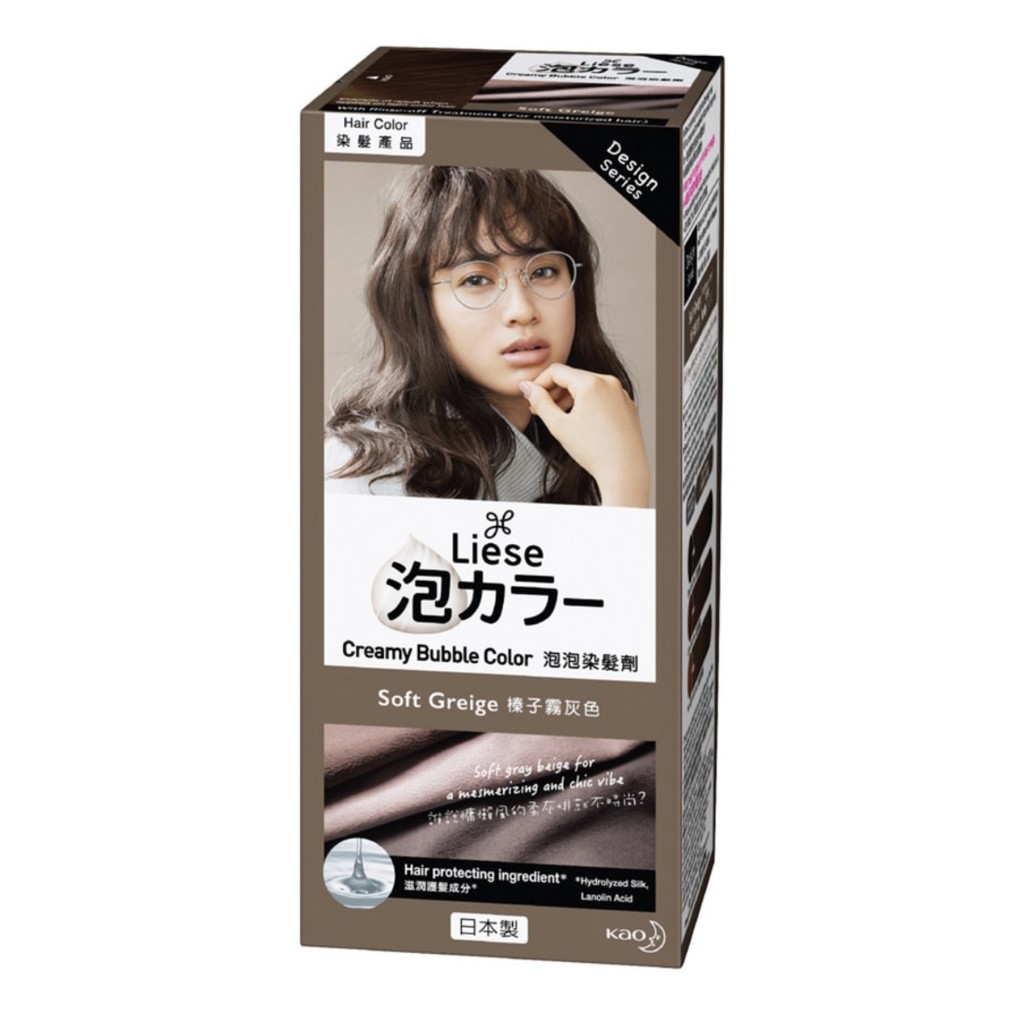 Liese creamy bubble design series colour dye offers improved colour penetration to the hair with long-lasting effects. The vibrant shades also help in improving the texture of your hair.
It features a light smelling formula and a non-drip solution. Rinse off your hair easily after twenty-minutes of application. The natural dark neutral blonde shade is very popular, which helps in keeping the scalp fade resistant.
Moreover, it features a natural and design series shade with a slight blue tone for a sheer and soft finish.
Highlights
Easy to use as shampooing hair
Salon like hair colour finish
Even colour turnout with a hassle-free experience
Buy it here!
Eagle understands your desire to have a salon-like shade but at cheap pricing. So, it brings chestnut Henna hair colour, a very special and smooth dye, which helps reduce the hair fall rate gradually.
You will also notice that the roots of your hair start becoming powerful and compact, which means that this henna hair colour offers huge strength to the scalp.
First, you should test this hair colour on your small portion of the scalp so that it does not affect the whole scalp. Also, you can highlight small portions of your hair with this pretty and awesome hair dye.
Highlights
Soft and lustrous hair finish
All organic ingredients used
Reduces hair fall by strengthening your hair
Buy it here!
Get tangle-free and mess-free soft hair with Garnier Nutrisse Nourishing hair colour, which consists of natural chocolate chestnut-coloured dye, which helps in conditioning the hair portions.
This item consists of triple oils with the substituents of avocado, shea, and olive oil, which offer energy to the hair. The smell of this hair dye is very great and welcoming, which equally colours the hair from light to dark.
You can look young again with this long-lasting black coloured hair dye. Store this package at 80 degrees so that its nourishment stays very long and stable.
Highlights
Available in eight different and unique shades
Enriched in almond, avocado, and olive oil
Fuss-free salon-like experience
Buy it here!
Get silky and shinning hair with Revlon Colour silk 3D hair dye, which is free from the worse substituent named ammonia. This package consists of 130 ml of the dye, which you can apply on your scalp, depending on the length of your hair.
This hair dye remains permanent on your hair for huge days without causing any serious risk to your scalp. Revlon consists of a large amount of colour collection so that you can select the definite colour according to your skin tone.
Highlights
3D colour gel technology
Multi-tonal natural shades
Silk proteins for smooth hair condition
Buy it here!
Loreal Majirel hair dye colour is the permanent solution in covering every white hair of your scalp. It also offers a complete guarantee of intense colour, long-lasting coverage, rich texture, high-quality scalp, and thinning hair.
This dye is almost successful in erasing the entire fading section of the scalp with the two vibrant mixtures. You can also receive super conditioning, core to surface neutrality from the advanced technology hair dye.
This hair dye is present in many fashionable colours, which can also colour partial hair of your scalp.
Highlights
Long-lasting hair care from white tone
Rich, deep, and intense shade
Uses Majirel Technology for the restoration of hair
Buy it here!
If you are a fan of K-pop, then surely would have listened about Mise en Scene hair dye offers less damage to the hair and scalp.
These diverse colours will surely match with your skin tone with complete perfection. You would love to dye your hair with these nutrients, and essential herbals filled dye and receive a stunning young appearance with the hair dye for many days.
The secret magic oil helps make the application procedure easy as you can reach your back hair faster.
Highlights
Easy application
Bright colours than the pictures
Keeps hair soft and smooth
Buy it here!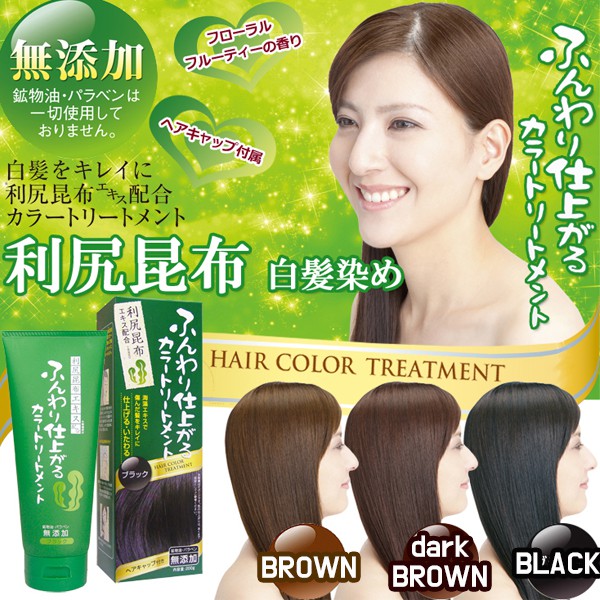 The brown, black, and deep brown colour of Rishiri Kelp's hair cdye offer intense concealer power to the roots of the hair. This hair colour helps in growing the extra hair on your scalp.
It also helps in reducing the hair fall effect by providing excellent nourishment to the hair. You need to wash your hair dye with warm water for having more effect on this product.
The hair cap attached to the package helps in protecting the important part of the scalp.
Highlights
Natural hair colour shade
Skin-friendly colour treatment
Eliminates all peculiar problems
Buy it here!
Liese has recognized the problem of salon process results that you cannot get at home. So it introduces you to the chestnut brown bubbled hair colour provides strength as well as life to the hair.
It is very efficient and easy to apply this Liese creamy hair colour to your hair. This hair dye is available in different sixteen colours so you can select the dye according to your needs.
Also, it consists of an efficient UVA light exposure effect. It is a hair beauty product with auburn shade, burgundy shade, and many other classy shades full-proofed by lab tests.
Highlights
Lanolin acid weaved to protect hair
Provides smooth and moist hair finish
Available in 16 different shades to choose
Buy it here!
So, what are you now waiting for? Buy the best DIY hair dye box for you to enhance your appearance. Above we have listed top and premium quality 10 hair dye boxes for you. Its time to bring a change.
Related article: Best 6 Hair Loss Treatment Shampoos to Buy Online in Singapore
Best 7 Hair Straighteners to Buy in Singapore

Written By: Puneeta Gupta
Related posts
Subscribe for newsletter
* You will receive the latest news and updates on Singapore's best trends!