7 Best Gaming Monitors to Buy in Singapore
Gee, 5 months ago
1
5 min

read
279
So you are looking to become a serious gamer? Or thinking of kicking off an Esports career? A gaming monitor is definitely important and could affect your gameplay heavily. There are different factors such as screen size, aspect ratio, resolution, refresh rates and response time. If you are looking to become a serious esports gamer at this point, you should already know these terms and so without further ado, let's dive into the best 7 gaming monitors to buy in Singapore to start your Esports career. This list takes into consideration the price against the specs of the monitors to determine and rank them according to the most value for money.
The Acer Predator XB3 is a fairly cheap option for 4K gaming properties but still of great quality. It has a 27-inch screen size, 3840x 2160 resolution, and a 144Hz refresh. Some of the notable features include the Nvidia G-Sync and certified VESA DisplayHDR 400. It takes away ghosting with its 4ms response time and saves you some rage from the annoying motion blurs. Its HDR display gives great contrast and makes the graphics more realistic, something that we all gamers are not going to complain about. It also has three game modes to switch around for action, racing, and sports. For this price, I would say this monitor is worth the number of features it brings.
Price: $1299.99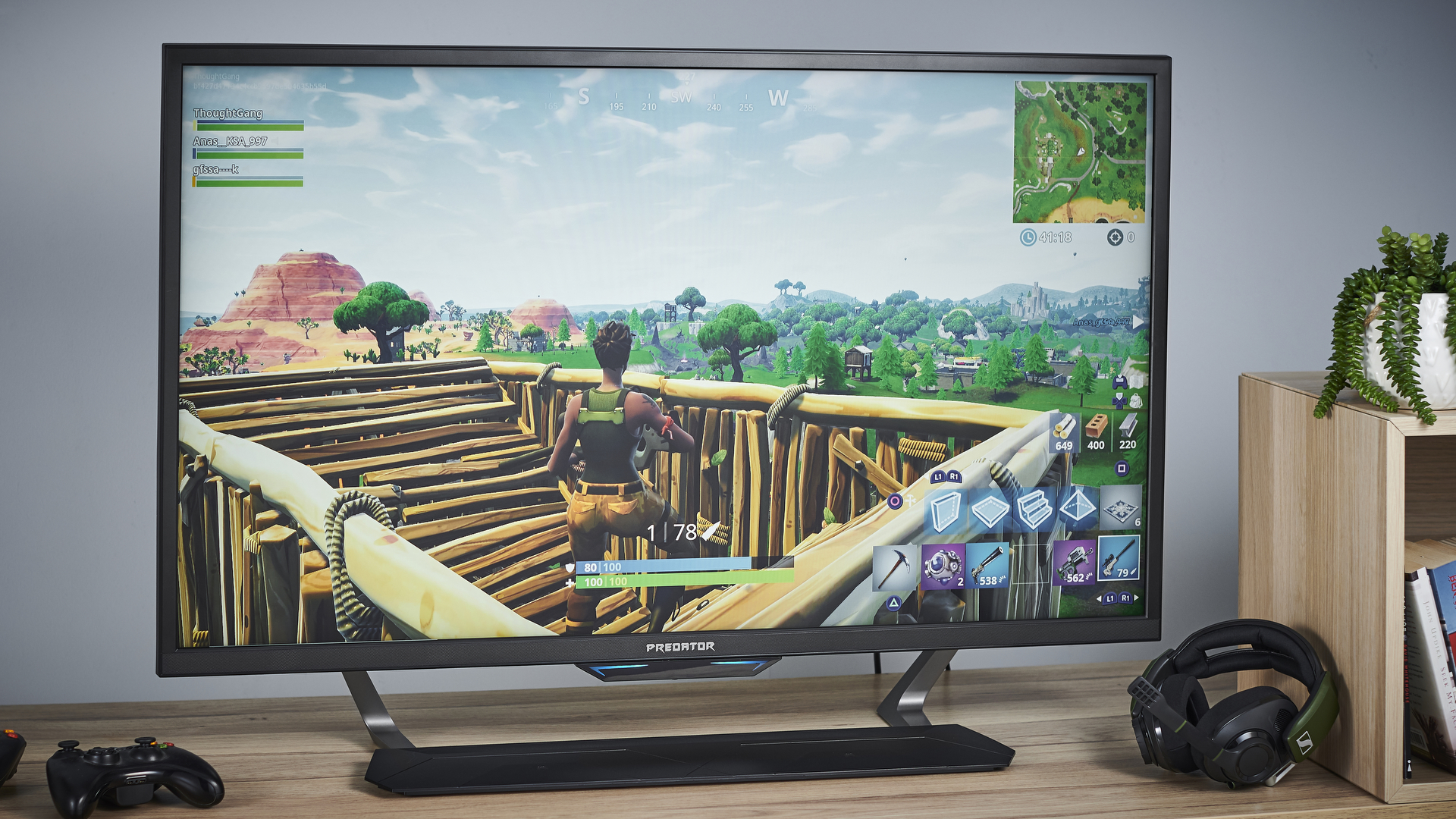 Coming in next, another Acer monitor. But this time, you can view it as an upgraded version with almost twice the screen-size. It has the same resolution of 3840 x 2160 and a refresh rate of 120Hz. Its selling point is the super-fast 1ms response time which is rare for a monitor at this price range. Similar to the above, it is 4K and G-Sync supported. Some other features include a remote control and RGB lighting that can sync to your music and games. Personally I think if you have an RGB synced gaming chair, this would be perfect for your setup with the RGB syncing. The big screen also provides for a cinematic experience and could be used as a TV when you are not gaming. Overall, quite worth the price tag.
Price: $1199.99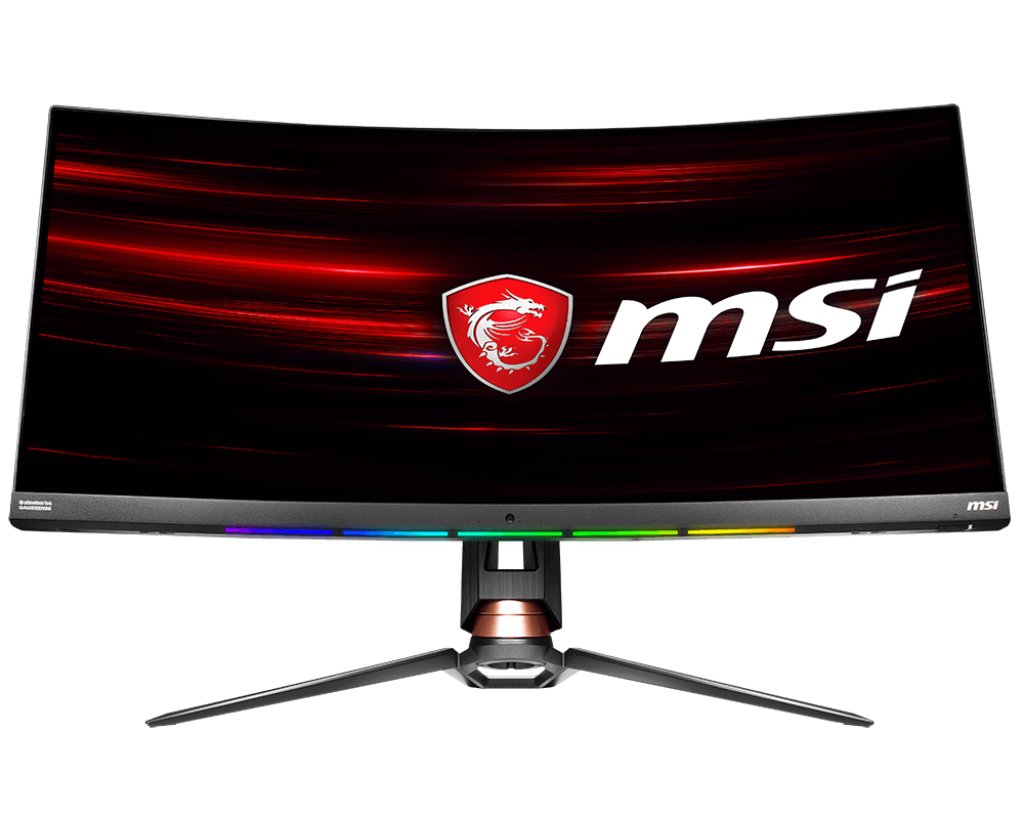 This MSI has a tidy 34-inch screen which is optimal for most gaming purposes. The resolution is also very clear at 3440 x 1440 , 144Hz refresh rate, coupled with the 1ms response time. It uses VA instead of the IPS panel technology and this allows the monitor to offer more contrast and better colors. This monitor is worth considering because of the overall features and great gaming performance. Overall hands down one of the best gaming monitors in Singapore!
Price: $799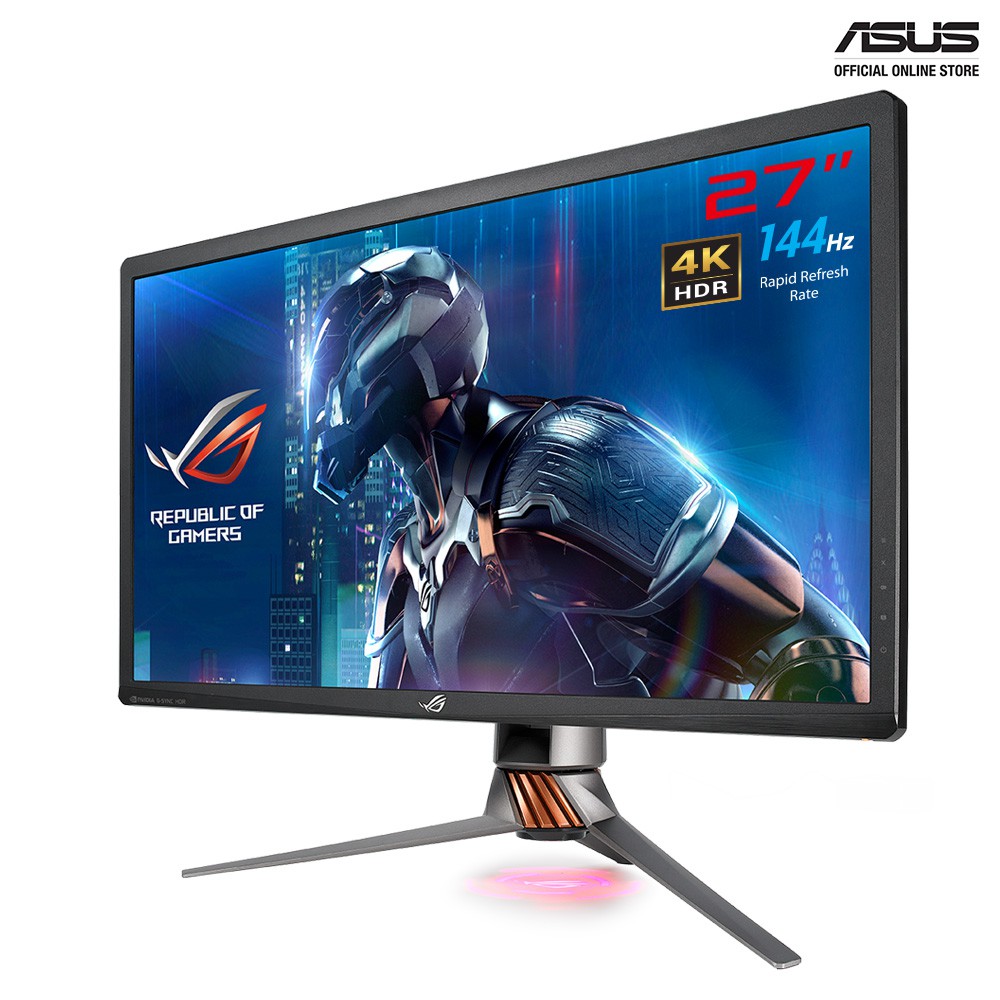 The Asus ROG Swift PG27UQ is for those who really have extra cash lying around and wants to invest in a very advanced gaming monitor. The display is a 4K Ultra-HD resolution and HDR, with 27-inch screen, 3840 x 2160 resolution, 144Hz refresh rate and also allows for G-sync. The image quality of this monitor is through the roof and one of the best. If you want to take your gaming experience to the next level, this is one you should go for. The only downside here is the price tag, but if you are willing to pay, the monitor will not disappoint. It is definitely one of the best gaming monitors that you can find in Singapore.
Price: $4000
Prism is a local brand on the uprise. Its X490 could make it to the top 3 of our list because of its quality to price ratio. Looking at its 49 inch ultra-wide sreen, 3840 x 1080 resolution and HDR, it could already be one of the most longed-after gaming monitors. If you look at the color quality, it uses Quantum Dot and QLED technology to provide a clear gaming experience. Furthermore, the screen is curved to provide for an immersive gaming experience too. Prism is also having a store-wide discount now, and it is the best time to quickly grab yours.
Price: $1099
Alienware has to be making top 3 in our list because this model is one of the best overall and Alienware gaming monitors out there. It has 34-inch screen, 3440 x 1440 resolution and 120Hz refresh rate. For the 21:9 aspect ratio, its refresh rate is the highest in the industry. The ultra-wide monitor provides an immersive gameplay and its 4ms response rate is considered one of the fastest you can find out there for an ultra-wide. You already know Alienware is not friendly to your wallet, but if you are willing to pay, by all means invest in this quality monitor.
Price: $1029.99
Coming in at the top of our list is none other than the Samsung CRG9. This monitor has a great screen size of 49-inch and a stunning 5120 x 1440 resolution. The refresh rate is 120Hz and it has a 4ms response time. There is also a feature to let you use two different inputs so it acts like a dual monitor. This is perfect for a gaming competition or if you want to train up for it. Definitely worth its price tag.
Price: 1299.99
Hopefully, this list of the best gaming monitors in Singapore helped you in finding the monitor to kickstart your Esports career.
Related Topics:
10 Best Gaming Chairs to Buy in Singapore 
10 Best Keyboards to Buy Online in Singapore for Gaming and Work 
6 Best affordable Gaming Laptops to buy in Singapore 
Related posts
Subscribe for newsletter
* You will receive the latest news and updates on Singapore's best trends!
Trending Posts