6 Best Gaming Laptops in Singapore [2021]
Gee, 3 years ago
5 min

read
3741
Gaming laptops are the world's 13th wonder. Imagine having a gaming laptop that is twice as fast as a regular laptop, cutting the edge through speed, acceleration and putting you on the forefront of your competition and gaming experience? That is the exclusivity of owning a gaming laptop. If you are, however, looking for a portable, affordable and immersive gaming experience, owning one of the 6 Best affordable Gaming Laptops to buy in Singapore is the way to go.
These 6 Best affordable Gaming Laptops to buy in Singapore are for both Professional game Players who need the most essential internal features and hobbyists who only play during their leisure. We have made a list of the 6 Best affordable Gaming Laptops to buy in Singapore, ranking it from top to bottom to make your decision-making process easier.
Here's our Top 6 Lists for Best affordable Gaming Laptops to Buy in Singapore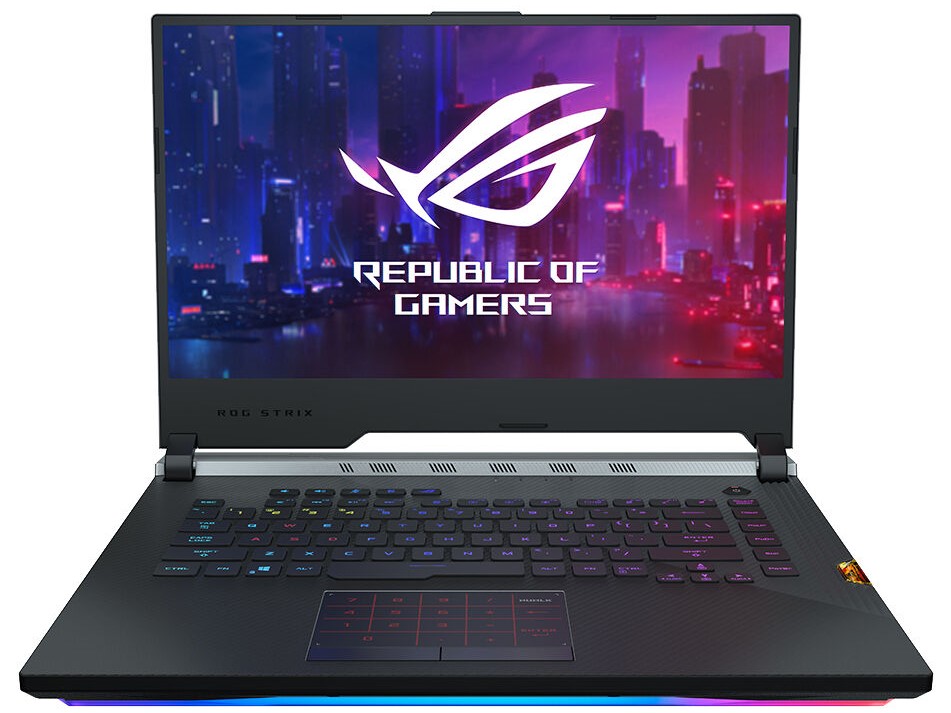 The Asus ROG Strix Scar III laptop is a gaming laptop powerhouse built for professional gamers. This piece of technological excellence boasts of a good number of high-end specs ranging from the Intel i7-9750H 9th generation processor to Nvidia GeForce RTX 2070 graphics, as well as, 16 GB RAM and 1 TB SSD graphics. The speed and picture quality provided by this laptop is unmatched, giving it the capacity for your gaming requirements.
The Asus ROG Strix Scar III comes with a Full HD resolution 15.6-inch display. That is not all, it possesses a 240Hz panel that has a response time of about 3 milliseconds. This feature enables gamers to enjoy an unhindered gaming experience, providing both amazing video quality and unmatched speed. This game is highly recommended by gamers in Singapore.
The laptop has a clicky but comfortable keyboard that feels cool to the touch even if you're playing for long hours. Thanks to the well-ventilated WASD keys that provide enough ventilation from the fan below, this is made possible.
With its own 5 dedicated gaming hotkeys, a full N-key and an anti-ghosting feature, the Asus ROG Strix Scar III is the perfect choice for professionals looking forward to engaging in heated gaming sessions.
Asus VivoBook Pro 15 N580GD-E6152T has an ergonomic backlit keyboard and is a Full HD touch panel enabled Gaming Laptop. For gamers, the laptop uses a budget Nvidia GTX 1050 graphics card that is still capable of handling popular games like such as Assassin's Creed, and The Witcher 3.
Asus Vivobook Pro 15 features an affordable price, making the model a classy and cheap gaming laptop that you don't have to break a bank to own. The Asus VivoBook Pro 15 was not designed just for gaming but also for other everyday administrative tasks. It is also powered by an Intel i7 processor (8th generation), and it boasts a 16 GB RAM with 1 TB HDD + 128 GB SSD — a collection of specs strong enough to ensure smooth workflow and multi-tasking.
Portability is the right word to use for this amazing gaming laptop, the Razer Blade Stealth 13, which weighs just 1.42 kg. It also comes with lasting battery life, clocking for everyday tasks at an incredible 11 hours and can last about 5 hours of gameplay.
While the 13.3-inch display looks like a trade-off, this laptop manages to make up for enough specs-worthy features including a 10th-generation Intel i7 processor and Nvidia GeForce GTX 1650 graphics to tackle most modern titles. It also has a storage capacity of 16 GB RAM and 512 GB. Then there is the keyboard with a personalized-friendly option to backlight Razer Chroma RGB.
The MSI GF63 Thin features a bezel as slim as 21.7 mm and weighs only 1.86 kg. And you get a 10th-generation Intel i7 processor with 8 GB RAM and 512 GB internal storage SSD for such a price point.
MSI GF63 Thin is blessed with a 15.6-inch Full HD display for a fantastic gaming experience. Professional gamers should be excited about playing amazing games like Metro Exodus and Anthem using the Nvidia GeForce GTX 1650 Max-Q graphics too. This laptop like other MSI G-series is also equipped with the brand's Shift feature. The Shift feature helps to regulate the laptops' homeostasis temperature of the laptop even when you're playing in a room without AC.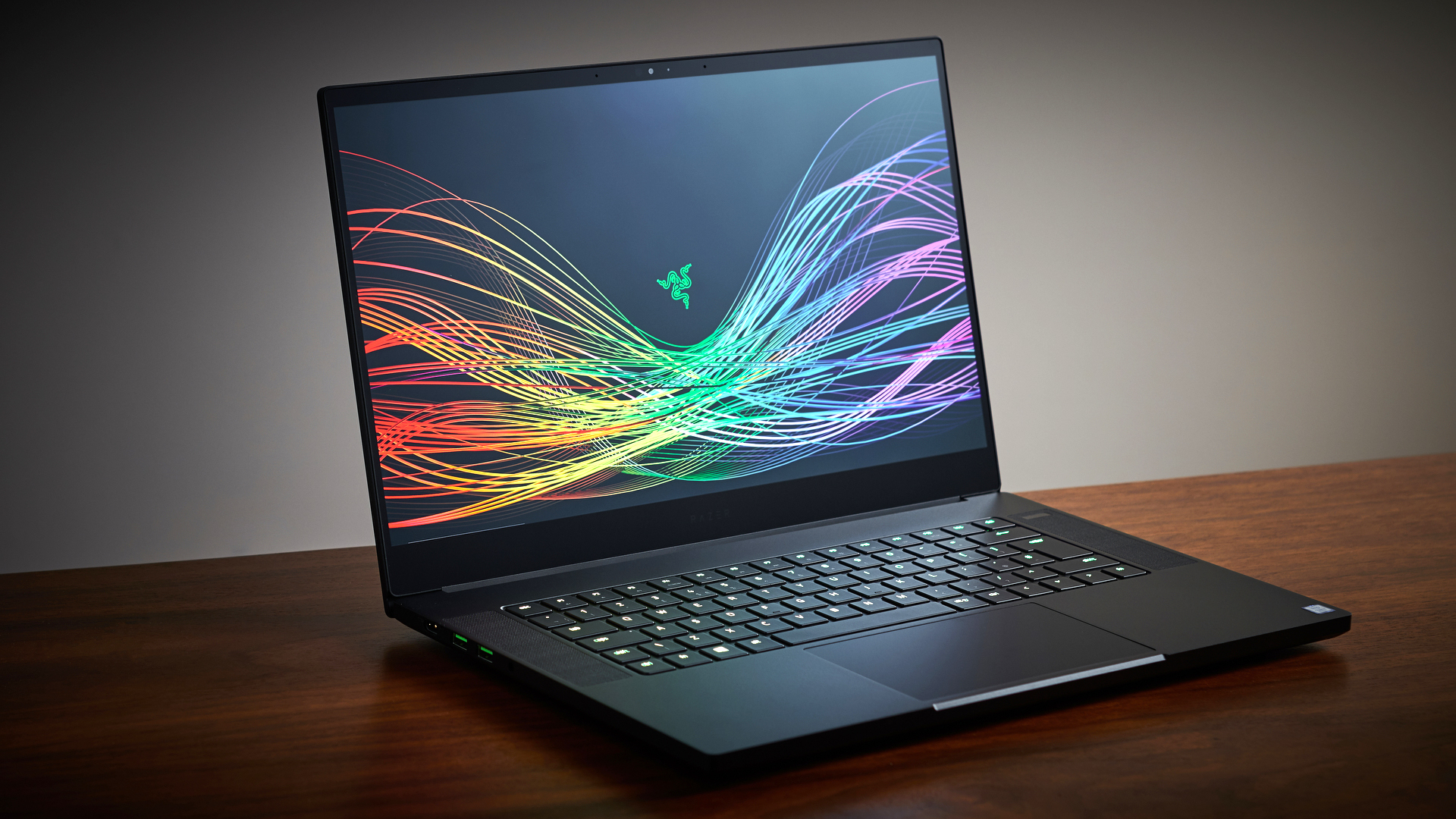 The Razer Blade 15 Studio Edition makes a suitable option for heavy gaming and graphics-intensive work like graphic editing, photography and video Editing.
Razer Blade 15 Studio Edition is equipped with an i7-9750H processor of the 9th generation and an Nvidia Quadro RTX 5000 Studio Edition graphics card. The Nvidia Quadro RTX 5000 Studio Edition graphics card profers an excellent ray tracing feature for which equipped the laptop with more realistic gaming experience.
Moreover, the Razer Blade 15 Studio Edition has a 15.6-inch OLED 4 K screen that offers detail-oriented visuals with quality colour representation. However, you cannot bench this laptop when it comes to power and storage, it has a whopping 32 GB RAM and 1 TB SSD.
This Dell G5 model with a scintillating and fantastic design is blessed with a 15.6-inch Full HD display. The laptop is processed on an Intel i7-9750H processor for a fair price benchmark. This laptop is coupled with an 8 GB RAM, 128 GB of SSD and 1 TB of HDD, making it is suitable for heavy-duty work processes.
In the meantime, gamers should look forward to owning this Nvidia GeForce RTX 2060 dedicated GPU, a beast processor capable of handling a number of the heavy sized games. The Nvidia GeForce RTX 2060 has a dual-fan cooling system that functions as a temperature control system for your laptop too, especially efficient for managing the laptop's health when you do long hours gaming.
Related topic: 7 Best Cheap Laptops Computers to buy in Singapore under $500 in 2020
Written by: Adedayo
Related posts
Subscribe for newsletter
* You will receive the latest news and updates on Singapore's best trends!
Trending Posts
May 30, 2023

What is Matcha? Matcha...

May 31, 2023

TLDR: In this article,...

May 31, 2023

TLDR: As an audio...