10 Best Fridge Rental in Singapore [2022]
Gee, 3 years ago
8 min

read
4224
Back in the old days, buying a fridge is a necessity especially if you want to store your daily consumables. For example, perishable food items such as meats to even hardy consumable liquids such as alcohol. But nowadays, there is a second alternative if you want to throw a house party or run an F&B business. So, what's the deal we are talking about? No prizes for guessing, as it's none other than your ultimate fridge rental service.
Besides providing you with all your food storing needs, it is conveniently time and money-saving altogether. Thus, look no further as we have compiled Best 10 Fridge Rental In Singapore. One that provides you with a great value rental plan – minus the hefty price tag!
Staying true to its tagline, All About F&B matchmaking customers by referring them to the right F&B products. For example, from small-time food entrepreneur or large-scale restaurant franchise owner. Here, you get everything under one roof. This includes fridge rental, commercial kitchen equipment trade in services to even the maintenance of all F&B equipment.
However, their main emphasis lies in their extensive and tip-top F&B services. So as long as it is anything F&B related, the good people there will get you well covered. For some, All About F&B also is a bandwagon for F&B business owners and entrepreneurs to connect from within. From there, exclusive discounts and promotions await those who seek their service on a first-come basis. For example, just trade in your old kitchen equipment for a brand new one – all according to your choice.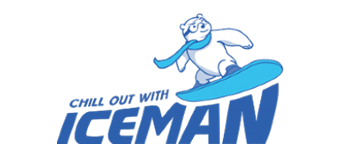 In Singapore, ice melts faster than usual despite it being stored in conventional ice crests because of the sweltering heat. Fret not, as Iceman fridge delivery is here to save the day by providing you with a special fridge rental service. Aptly known as chest freezers, they are the best thing invented ever since the conventional fridge to store your ice. All at the right temperature so that they remain in a perfect icy form.
Iceman chest freezers are an excellent second alternative for restaurants and pubs. Thus, they can save their cash on purchasing expensive ice machines. So, instead of opting a chest freezer for your business–why not rent it out at Iceman instead? You get your money's worth as prices range are reasonably range from $160 to $300 per day. Besides, you get the extra bargain of free delivery from the company itself subject to availability.

With over 25 years of establishment, you can surely count on Dragon Technology to meet all your leading appliance rental needs. As a leader in this industry, the company provides refrigeration rental service that is a cut above the rest. Just give them a phone call and they will deliver your refrigerator of choice to your desired location.
Regardless of small or large-scale events, Dragon Technology will arrive at your doorstep in timeliness whether it is to seminars, product launches, or live performances–albeit at a reasonable price tag complete with free installation. Another winning factor of Dragon Technology is that you get free additional repair service from their team of professional technicians. Now, who can resist such an irresistible deal?
Since 1986, Jackie has been manufacturing and distributing commercial kitchen equipment and appliances for more than three decades of experience to folks in the f&b and hospitality industry.
With its tagline your premium choice since 1986, the company has been offering its customers everything under the sun that is F&B related such as its range of freezers, whether it is stainless steel under-counter chiller-and-freezers and upright chiller-and-freezers, to chest freezers and glass door display chillers.
One of the major highlights of Jackie's is that they also offer customized aka built-in design for your refrigerators. This special service was born as a result of the company's team of designers who go through regular consultations with culinary experts in the industry, self-innovation, and keeping up with the latest market trends. So that consumers can get both top-notch refrigeration rental service plus unrivalled product quality combined!
Hailing from Northern Ireland, Lowe's has established itself since 1977 to become a global distributor that specializes in rental refrigeration. Offering nothing but only premium quality refrigerators, the company provides service and expert advice for exhibitions, events, and retail markets. At Lowe's, you can find not only the standard chillers and freezers but also those "highly sought after" temporary walk-in modular cold rooms that every F&B owner wants. Just imagine, how cool is that?
With an international presence spanning across many first world countries such as Singapore and the UK, Lowe is a cut above the rest of its competitors. To date, it has benchmarked itself as the leading top-dog rental refrigeration service among the hearts of Singaporeans and alike.
What sets Rent Tycoons apart from the rest of the traditional rental refrigeration services is that it offers lenders and renters access through an account that they can create on their site, albeit at the best bang for the buck. Besides refrigerators, other categories of home appliances include electronics, computers, and accessories, home furniture and appliances..etc.
For those who are interested in renting a fridge through this company, they will charge you depending on the fridge model and size. Say, for example, $5 to $48 a day. However, large scale F&B businesses can forget about renting from this site as they do not provide commercial-sized fridges due from Rent Tycoons being a consumer to consumer service.
Let's say hostel life is not a breeze. For those late-night hunger pangs, all students want is a reliable fridge to store their munchies and daily food items. From there, Rent A Fridge was born with the primary purpose of providing an inexpensive and easy-to-use way for students who want to gain access to a fridge while living in a hostel. Because of that, storing fresh food and cold drinks in the right place is no longer an issue.
Interesting bits and pieces to know about Rent A Fridge are that the founders of Rent A Fridge are ex undergraduate themselves once. Thus, they understand the challenges faced by those who are at university. So, if you are a hostel student who requires a fridge pronto, all you have to do is to contact Rent A Fridge right now. At merely $8.80 a month, you get a three in one combo deal of easy maintenance, delivery at your doorstep, and affordable rental price rates–all at once.
Contact no: 9353 4405
Coming from the UK, Refrigeration Rental is a name that rings for providing refrigeration temperature and control solutions. Regardless of your F&B equipment needs, they have everything from display refrigeration to ovens, catering equipment, and coffee machines. Best of all, most of these products are available on a long-term and short rental package, albeit at a reasonable price tag.
One of the major highlights of Rental Refrigeration is that they provide international delivery as well – with a focus mainly on chillers and cold storage appliances. So if you are an F&B business entrepreneur from Singapore who is looking for a "state-of-the-art" refrigerator for rent – but that is not available on local shores, all you have to do is to go to their website so you can get in touch with their customer representatives.
The birth of Singapore Furniture Rental was a direct result from the epiphany of three close companions who initially noticed the lack of awareness of home staging in Singapore. Today, this company has become the one-stop-service platform for Singaporean society of discerning tastes– offering them a wide range of services regardless it is furniture rental, home staging to even property videos.
As per their core values, Singapore Furniture Rental aims to provide added value plus a win-win situation for all their services. For that, entrepreneurs and restaurant owners in the F&B business are in for the sweetest deal, especially if they re looking for budget-friendly options. For example, fridge rentals by this company start only from $65 to $86 a month. Even better, you can have the liberty to choose a lease period of 12 months or 24 months–all according to your flexibility.
As we all know, the name Courts are synonymous with the selling of furniture and electrical appliances. But do you know that the company also offers furniture rental through their Smart Rent Service? It works by allowing its customers to lease furniture and gadgets (6 months) minimum or more. This includes F&B appliances such as standard refrigerators to the latest "state-of-the-art" types, all for maximum food and beverage storage. As a result, you get the added benefits of free delivery and installation of your refrigerator repair service and a few upgrades to a newer version of the product..etc.
Just by spending a minimum of $500 per month, you can use their service anytime. However, remember that Smart Rent Service is only limited to Singaporeans and E&S pass holders between the age of 21 to 55. But that is not an issue after all( hence the title of this topic), ain't it?
Contact no: 6697 4190
In short, The Best 10 Fridge Rental in Singapore has come a long way since the 1970s era. Back then, renting a refrigerator is not easily accessible because of a lack of demand and supply from both consumer and supplier.
All in all, if you do insist on buying a fridge for your convenience needs, do check out our list of Best 10 Mini Fridges In Singapore. You are awed by what we have picked especially for you!
Read other related articles: 10 Best Mini Fridges in Singapore, 7 Best Services for Fridge Repair in Singapore
Written By: Lim Su Yee
Related posts
Subscribe for newsletter
* You will receive the latest news and updates on Singapore's best trends!
Trending Posts
May 30, 2023

What is Matcha? Matcha...

May 31, 2023

TLDR: In this article,...

May 31, 2023

TLDR: As an audio...