25 Best Free Things To Do in Singapore [2022]
Rhyza D., 3 years ago
17 min

read
2184
There's no better way than spending your idle time by doing fun things in Singapore. What if we tell you it's free? Surprise, surprise! You can do a lot of fun and free things while you're here at our little red dot. The good news is, most of them are easily accessible. Most are just around the area, needing no longer travels.
We have listed the 25 best free things to do in Singapore. We hope you enjoy reading as much as we do. This is very exciting, so we suggest you hop on this now!
1. Listen to Live Music At Esplanade
Music is a way to relax. When you're feeling bored, play your favourite music and you're good to go. When you're sad, you can play happy music to energize yourself.
Do you agree? Are you a music enthusiast, or a free-spirited musical soul perhaps? Bet you'll be entertained by Esplanade's free music concerts! Jive with the music of different genres and watch dance routines.
This is one of the most enjoyable things to do in Singapore for free. Don't miss out on the fun, vocals, and recitals at Esplanade. Bonus is, you'll meet and mingle with other like-minded individuals!
What's best in it: Free concerts while mingling with other individuals
Address: 1 Esplanade Dr, Singapore 038981
2. Go Fish Baiting At Yishun Dam
Going fishing is very calm and relaxing. Consider this if you want to feel Singapore's tranquillity and be away from the bustle of the city. Being one of the best free things to try in Singapore, it offers you a calming break from all the buzz of the city.
We mean, look at the place! It's located in Yishun Avenue, Singapore. It is such a soothing scenery you'll definitely enjoy fishing in. Whether you're with your family, friends, or even your special someone, this is the perfect way to enjoy the peace and quiet.
What's best in it: Romantic spot and beautiful calming place
Address: Yishun Dam | Yishun Avenue 1 Singapore 769130
3. Take Instagrammable Photos at Merlion Park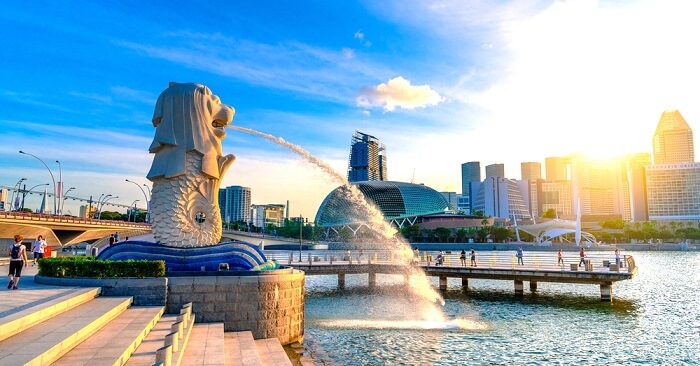 Do you know that there are 8 Merlions in the city of Singapore? We think it's a great idea to hunt all eight of them down. This is a fun activity to do with your family and friends. And, of course, what's Merlion hunting without taking photos?
We'd like to see your creativity flourish with different ways on how to pose with the Merlion. This is a totally creative and exciting way to spend a day in Singapore! Make it extra special by posting it on your Instagram and other social media pages. Invite friends to tag along with you!
What's best in it: Exciting hunt of the 8 Merlion statues in the city
Address: Well, we'd love to tell you all the details, but it would be more challenging if you research it yourself! But alright, for those who are eager, here's a simple treat for you. Enjoy hunting!
4. Watch Films at Open-Air Cinema
Watching classic films with a special someone or even by yourself is entertaining. What more if you're in an open space? Try watching a movie at the Open-Air Cinema. It is one of the most relaxing things to do to enjoy your free time in Singapore.
If you've seen drive-thru movies in films, then this is very similar to that. It makes watching your favourite film a level up by being outdoors. This is a great idea if you're wanting to chill while getting hooked with your favourite classic.
What's best in it: You get to choose which movies you like, and chill in open air
Address: Singapore Open Air Cinema Club's movie screenings
5. Get awestruck at Gardens By the Bay
If you're looking to see more of greens and nature, visit Gardens by the Bay. You'll be in awe of its beauty and charm. Not only that, but you'll also be able to educate yourself about flowers and plants.
The best time to visit Gardens by the Bay is after sunset. You'll be able to observe the gardens' lights in different colours! It's truly a wonderful sight to behold! You can get free access to Sun Pavillion, Supertree Grove, Dragonfly, World of Plants, and more.
What's in it: Man-made gardens that light up at night
Address: 18 Marina Gardens Dr, Singapore 018953
6. Go Hiking at Mount Faber
Take a short break from the busy streets of the city of Singapore through hiking. Mount Faber is a beginner-friendly trail that you can hike up. As you go step by step through the course of the trail, you'll unleash Singapore's history one by one.
Once you get to the peak, all the sweat is rewarding! Enjoy a breathtaking view of Singapore's skyline. It's wonderfully fulfilling, don't you agree?
If you're planning to bring your car, note that it is best to park it along Mount Faber Loop.
What's best in it: Breathtaking bird's eye view of Singapore
Address: Junction of Kampong Bahru Road and, Telok Blangah Rd, Singapore 099448
7. Chill with Singapore Symphony Orchestra
Is watching an orchestra something you've been dreaming and been wanting to go? Here's good news for you then! You can definitely do that for free.
The Singapore Symphony Orchestra hosts free concerts at different venues, institutions, and halls. You can also bring your picnic basket along for a more homey and comfortable feel! They regularly conduct free concerts at the Singapore Botanic Garden. It would be best to make sure you're updated so you don't miss out on these events.
What's best in it: Regular free concerts at the Singapore Botanic Garden
Address: Cluny Rd, Singapore 259569
8. Explore Marina Bay
For free? Definitely yes! We don't mean you stay or dine in at the luxurious hotel, but we suggest you be nearby at 8PM for their spectacular light show. It starts at 8 PM and ends at around 9 PM, or 11 PM on weekends.
Their fabulous light and water show is called the Spectra. It is designed for the people in Singapore, as well as tourists, to enjoy the night. With its multi-coloured beams, you will surely be impressed with this attraction.
What's best in it: Colorful sound and lights show perfect for everyone
Address: Event Plaza in Promenade
9. Temples Hopping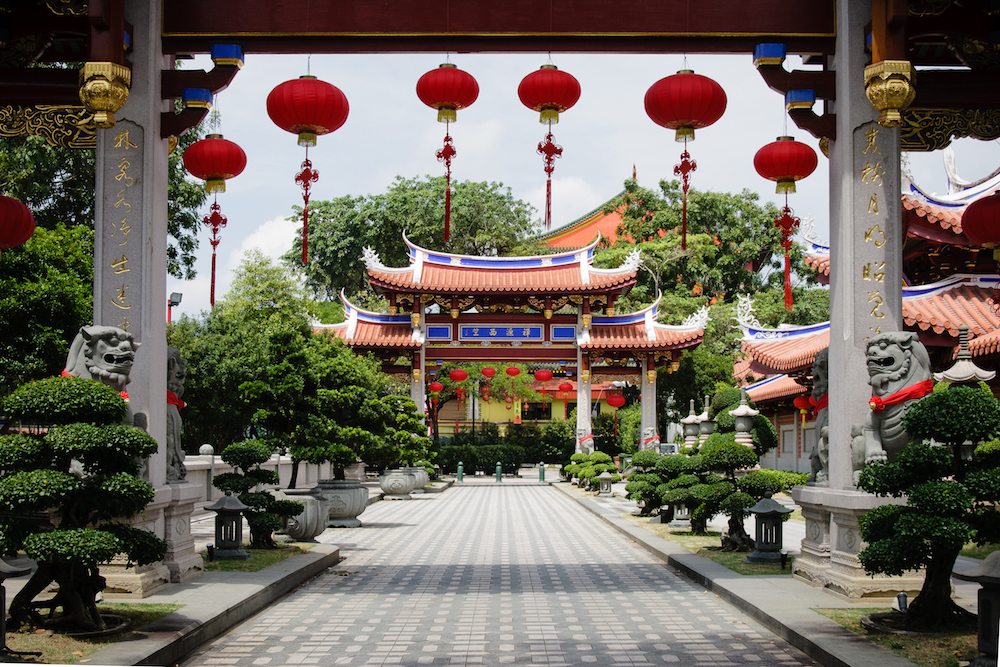 Temple hopping is one of the ways to have a deep dive into Singapore's culture and tradition. You can visit a number of temples for free. This includes the Sri Mariamman Temple. Located in the heart of Chinatown, it is a colourful temple with vibrant surroundings and facade.
It is perfect to spend a peaceful afternoon in, or even a relaxing evening. Surely, you'll feel the Hindu culture once you step in. It is a nice idea to visit temples especially if you're a traveller. What a way to enjoy what Singapore has to offer!
What's best in it: Historical carvings and paintings that are colorful and striking
Address: 244 South Bridge Rd, Singapore 058793 | Read more about temples here.
10. Relax at Singapore Botanic Garden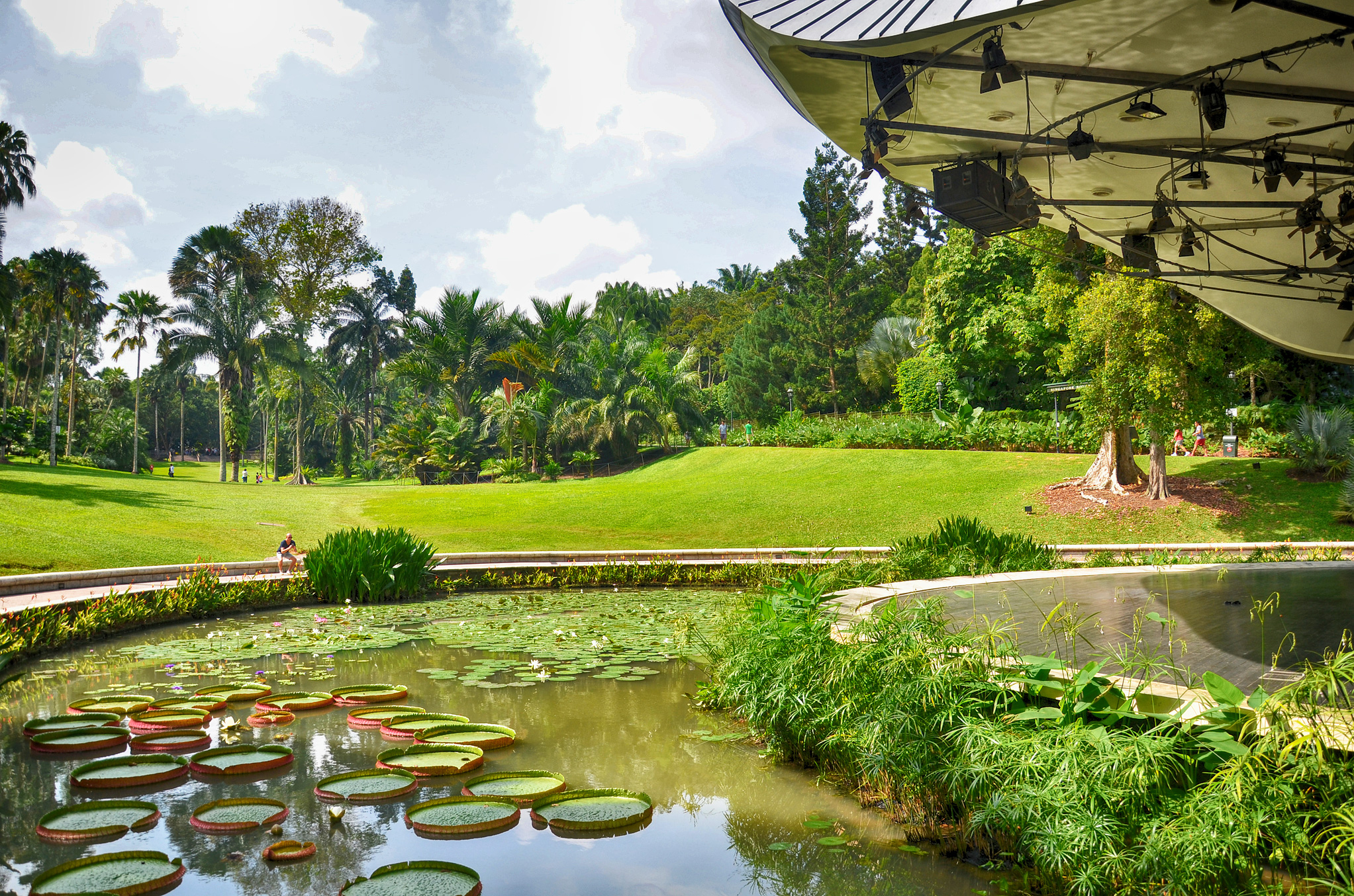 Being over 160 years old, it is one of the best and most spectacular landscapes in Singapore. It is located in the Orchard Road shopping district and is one of the only three gardens to be recognized as a UNESCO World Heritage Site.
Have a soothing day inside the Singapore Botanic Garden. You may have a picnic, watch a symphony opera, or simply chill with your family and friends. There, you may witness lots of nature's beauty flourish and fill the entire garden. It is one of the most enjoyable yet peaceful ways to do in Singapore for free!
What's best in it: Well-pruned garden trails without leaving the city
Address: 1 Cluny Rd, Singapore 259569
11. Dolphins Sighting at Sisters Islands Marine Park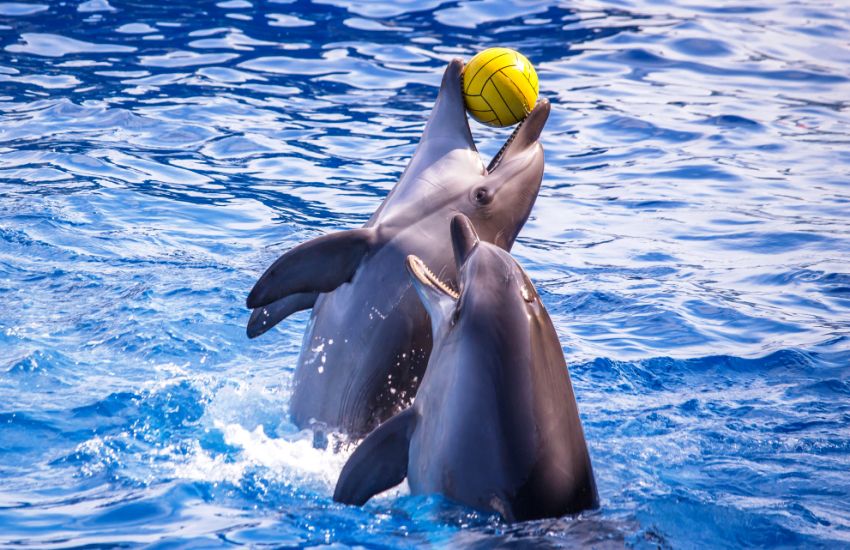 Now, this is absolutely one of the best things to spend time with your kids! Here, you'll find the perfectly clear blue water with dolphins swimming and having fun.
You'll get to experience this for free. We mean, who doesn't want that? Although snorkelling may cost you a few dollars, you can watch the dolphins for free. You can also have a mini picnic and enjoy the beautiful surroundings of the Sisters' Island Marine Park. For nature and animal lovers, this will surely be one of the most enjoying things to do in Singapore.
What's best in it: Free dolphin watching while going on a picnic on the side
Address: Sisters' Islands, Singapore
12. Kite Flying at Marina Barrage
Watching kites in the sky is eye candy. Those colourful and bright kites are fun to watch. What more if you'll be the one to fly it? The satisfying feeling of your kite being one with the clouds is just amazing, right?
Marina Barrage is one of the best places to fly a kite for free. You can bring your own kite, or even just watch others fly theirs. This may be a unique way to spend your free time, but it is definitely a must-experience thing!
What's best in it: Observing kites fly with your loved ones
Address: 8 Marina Gardens Dr, Singapore 018951
13. Have Fun at Singapore Festivals
Festivals in Singapore are colourful, hip and vibrant. Perhaps we can all agree that these celebrations are among the most fun and enjoyable things to experience. Whether you are a local or a traveller, experiencing a festival in Singapore is a must-try.
Some of these include Deepavali, Hari Raya Pausa, and the Mid-autumn Festival, and more. Not only can you enjoy the music, and the people, but the vibrant and exquisite feel of everything just completes your experience. Take a break by enjoying one of these festivals. What we love is that it's free!
What's best in it: Meeting new people, gaining friends, and enjoying the vibrance
14. Picnic at Chek Jawa
Do you miss the times when you had picnics to spend your weekend with your family when you were a child? Bring back those memories to life by having an outdoor picnic at Chek Jawa.
The serene and calming environment will make your picnic extra soothing. Get ready to pack your foods and drinks! But hey, we suggest don't forget to bring loads of sunblock with you. We don't want you to get an awful tan, do you?
What's best in it: Serene and calming environment perfect for a picnic
Address: Chek Jawa Trail, Singapore
15. Go Biking at Bukit Timah Mountain Bike Trail
Are you an adventurous adrenaline junkie? This entry is for you then! Head to Bukit Timah Mountain Bike Trail and start biking your way for a thrilling and pumping activity. Bikers love this because of the rewarding feeling of nature as they go along. Add this to your list if you want a free, adventure-filled pastime!
This is one of the great ways to enjoy nature and bring out the adrenaline rush in you. With the long and sturdy trail, you'll surely enjoy the view of nature whilst pedalling. This trail has a lot of vigorous climbs and downhills, making a number of bikers lure in every now and then. It is a 6km trail, so make sure you are fit and ready to take the road.
What's best in it: For adrenaline junkies who love both adventure and nature
Address: 126F Rifle Range Rd, Singapore 588392
16. Stroll at Changi Point Boardwalk
Bask in the sunsets of Changi Boardwalk as you stroll with a loved one. It's one of the best things to do to experience a romantic and sweet date. It will give you a glorious view of the sunset and skies all in one. With this, you'll surely love the experience.
What makes this experience more fun and soothing are the coastline and trees. If you love nature, this is indeed a relaxing experience. Stroll your worries away by trying this entry. You'll get a scenic background for your photos too! This will make your time more memorable and fun-filled.
What's best in it: Great view of the sun, skies, and seas
Address: Changi Point Coastal Walk or Changi Boardwalk
17. Volunteer At SPCA
Are you a pet lover? This must be the most exciting thing for you to do for free! You can volunteer some of your time by spreading love to the animals in the Animal Lovers League and Society for the Prevention of Cruelty to Animals (SPCA). These are organizations that advocate animal welfare and safety.
Most of us, if not all, would agree that animals have feelings too. Let them know they are loved and taken care of by spending a day with them. Give them all your love and support their needs. You can also adopt animals in their shelter!
If you're interested in spending some time or adopting a pet, please feel free to check this link out, and this as well.
What's best in it: Being able to make animals feel they are loved
Address: SPCA and The Animal Lodge in Sungei Tengah Road
18. Shop and See Singapore at the Incredible Heights of ION Orchard
ION Orchard Shopping Mall is one of the best places to visit in your free time. It is a large mall that has 335 food and retail outlets. We bet you'll be amazed at the design and futuristic feel of the mall. Not only can you shop, eat, and take lots of photos. But you can also head up to ION Orchard's 55th floor to get an awesome view of Singapore's skyline.
If you've ever been here, you might want to consider going to its 55th floor. It's not for free though, but you might consider this when you go shopping at ION Orchard. Save a day for this hidden gem in the city! Truly, this is a wonderful time to spend with someone, have a date, or walk with only yourself.
What's best in it: A great and futuristic shopping mall
Address: ION Orchard Shopping Mall
19. Go On the Little India Heritage Trail
Want to have a dive into Singapore's heritage sites? Try going on the Little India Heritage Trail. It features over 40 heritage sites that will surely leave you in awe. Have a glimpse into the past with the different historical landmarks, places of worship, and more.
The Little India Heritage Trail will be best if you download a self-guided walking tour app. It will make your adventure hassle-free, pleasant, and accessible. Make sure to bring a hand-held fan with you! It may get a little sunny and sweaty. You can also bring a bottle of water to keep you cool. Bet we can all agree that everything about it makes it one of the best free things to do in Singapore/
What's best in it: Over 40 heritage sites to visit and take a deep dive to Singapore's culture
Tip: Download a trail guide application for accessibility and ease
20. Explore Tiong Bahru Precinct
Looking for a unique and unconventional way to spend your day? Besides lurking in cafes, gardens, and malls, exploring the Tiong Bahru Precinct is one way to spend a day in Singapore. It has a lot to offer that will feed your curiosity on Singapore's history.
You'll be able to stumble upon quirky cafes and quaint shops here. You'll also be surprised by the architectural wonders the place has to offer, like in the Art Deco Buildings. Check out the popular bookstore nearby! If you want to know more about the area, it will be best to download the Tiong Bahru walking guides.
What's best in it: Cafes and wonderful architecture
Tip: Download a walking map guide
21. Get Artsy with The Arts House
Are you an art lover and enthusiast? If yes, then this thing suits your to-do list perfectly. Try visiting The Arts House and embrace artsy vibes. There, they will provide you with a wide array of different kinds of art. From film, music, literary arts, theatre, dances, and more, your artistic soul will be very much happy to engage.
What's cool is you can visit this for free. Currently, they are conducting art programmes you might be interested in. If you want to learn more, we suggest you visit their website for details. We hope that your creative juices will be filled!
What's best in it: A wide array of art – theatre, music, film, dances, and more
Address: 1 Old Parliament Ln, Singapore 179429
22. Uncover Tales at Bukit Brown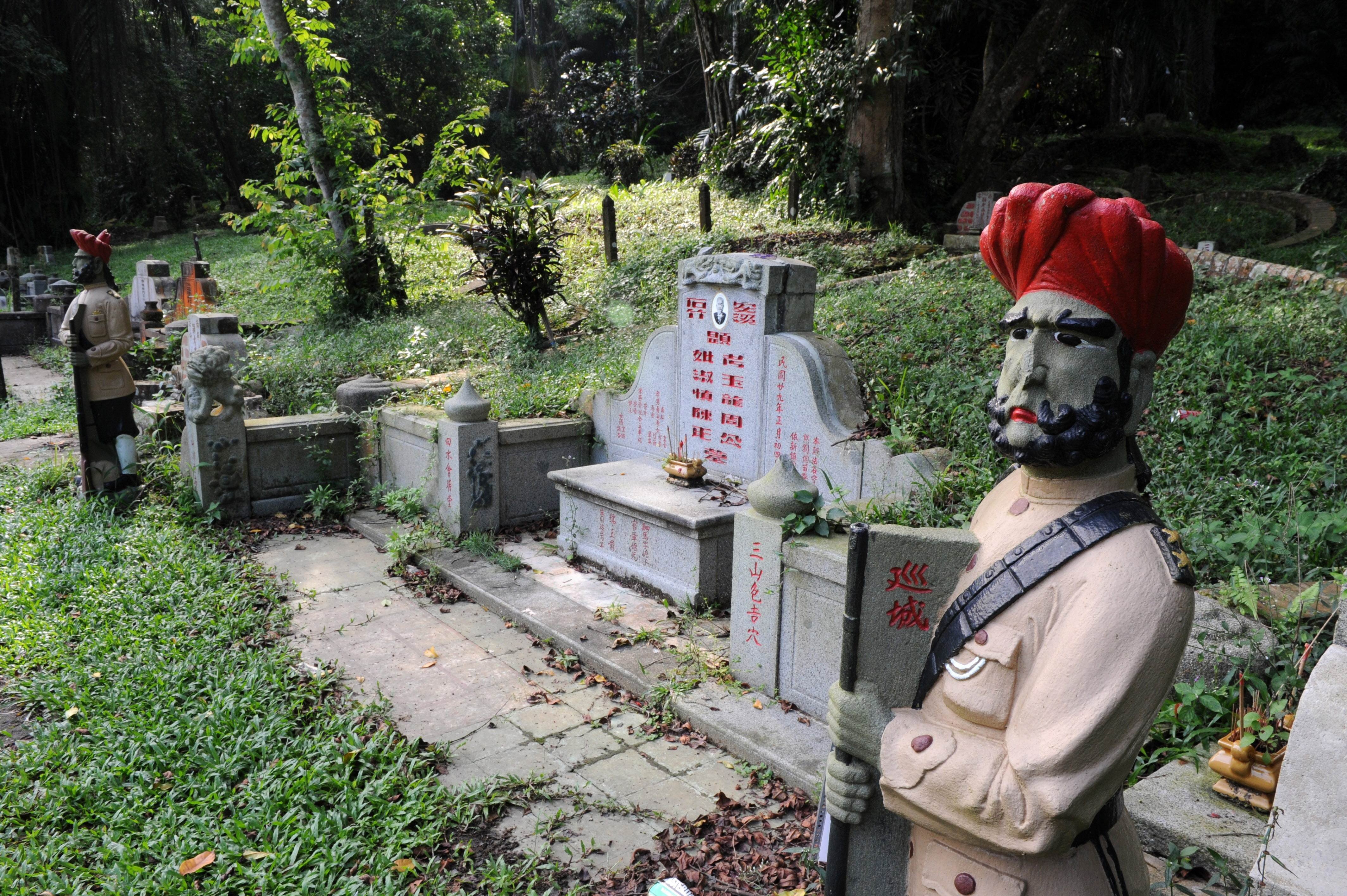 One of the best things to try out with your friends is to go mystery hunting. For scaredy cats out there, or for brave adventurous souls, this is for you! Gather with your friends and enjoy a time full of oozing history and heritage at Bukit Brown. It is a Chinese cemetery that has tombs of famous people. These include Eng Seng and Chew Joo Chiat. They contributed to Singapore's rich history.
Not only does this cemetery house tombs of popular people, but this is also home to other Chinese persons. This makes Bukit Brown the largest Chinese cemetery outside China. Remember to bring lots of insect repellent! You might get bitten by bugs, you wouldn't want that!
What's best in it: An eye-opener to Singapore's history in a quirky way
Address: 36C Lor Halwa, Singapore 298637
23. Vandalise The Walls at Somerset Skate Park
Interested in graffiti and skateboarding? Bring out the graffiti artist and skateboarder in you at the Somerset Skate Park. It is right beside Somerset MRT Station, which is a plus for accessibility. Meet a number of like-minded people and gain new friends by spending your time here.
This experience is definitely free! You wouldn't have to worry about being dragged away by the cops. You are free to do and make art as you would. If you want to learn more about the Somerset Skate Park, click here.
What's best in it: Totally a free way to express yourself through art and skating
Address: Somerset Skate Park beside Somerset MRT Station
24. Visit Xiao Guilin
Does this scene look familiar to you? Hmm, you might have watched Wuxia flicks. If yes, then this should be familiar. Singapore's heroes soared with Xiao Guilin behind while they battled. The main attraction of this place is the large granite rock sitting in the middle of the lake.
This is a wonderful experience if you are a nature-lover. The bonus is, there are a lot of Instagrammable spots you would want to take pictures with! You can also join senior citizens as they exercise in the mornings here.
If you think this is a great place, you might also want to check out the Bukit Batok Nature Park, which is around 20 minutes from here on foot.
What's best in it: A huge granite rock in the middle of a lake
Address: Bukit Batok East Avenue 5, Singapore 043359
25. Visit the Free Market
\Yes, you read that right. It's not a flea, but a free one! At the Singapore Really Really Free Market, each item is free of charge. Nothing here is a pain in the pocket. It won't cost you even a cent! You can feel the kampung spirit here, and it is very evident among the people.
You might be wondering what is offered in Singapore Really Really Free Market. If you have queries, you may keep posted through their Facebook page here.
What are you waiting for? Leave your wallets at home and head out to the free market! You may find a gem you've been looking for, all for free! This is truly one of the best things to do in Singapore for free.
What's best in it: Everything is for free, and you'll feel the kampung spirit
Even better: They have regular workshops for free, so you better be updated through their social media sites!
Truly, there are a lot of free things to do in Singapore! From biking, hiking, raving, strolling, shopping, and being artsy, this caters to a lot of people. Of course, we think it would be best to do all these with your loved ones. It would be more fun, special, and memorable.
Don't let your free time go to waste. With that, we hope our list was helpful. If you have suggestions, please let us know so we can include it in the future! Don't hesitate to leave a comment below. And if you'd like to learn more about these, you can read a related article here.
Related posts
Subscribe for newsletter
* You will receive the latest news and updates on Singapore's best trends!