7 Best Foot Massagers in Singapore [2021]
Puneeta, 3 years ago
5 min

read
5338
Did you have a tiring day with a busy work schedule? Now you must be looking for something very relaxing for your brain and the entire body. Don't worry; you can get rout with this high stressful life at home with the help of a foot massager. Now, this foot massage will let you have a peaceful mind with a restful night at home. You need not pay a reasonable price for a foot massage at salons when you have a budget-friendly massage at home using the below top-listed 7 best foot massagers in Singapore.
OSIM uStiletto provides a pampering leg massage with its 'S-Tone Airbags' and 'S-Care Rollers. The auto-massage programs featured by uStiletto allow you to put on your favourite stilettos effortlessly. The perfect combination of relaxing and gentle massage technique helps in soothing any discomfort.
This product relieves the tension accrued on tired ankles and legs after a day of working on high heels. Additionally, powerful airbag massage enhances circulation is the legs so that you can achieve healthier and beautiful legs conveniently. You can easily and effortlessly adjust the speed of the leg massager and select the intensity of the airbags according to your preference. This is truly the best foot massager in Singapore.
Key features:
Relives pain from tired ankles
Powerful airbag massage
Effortless adjustment to the speed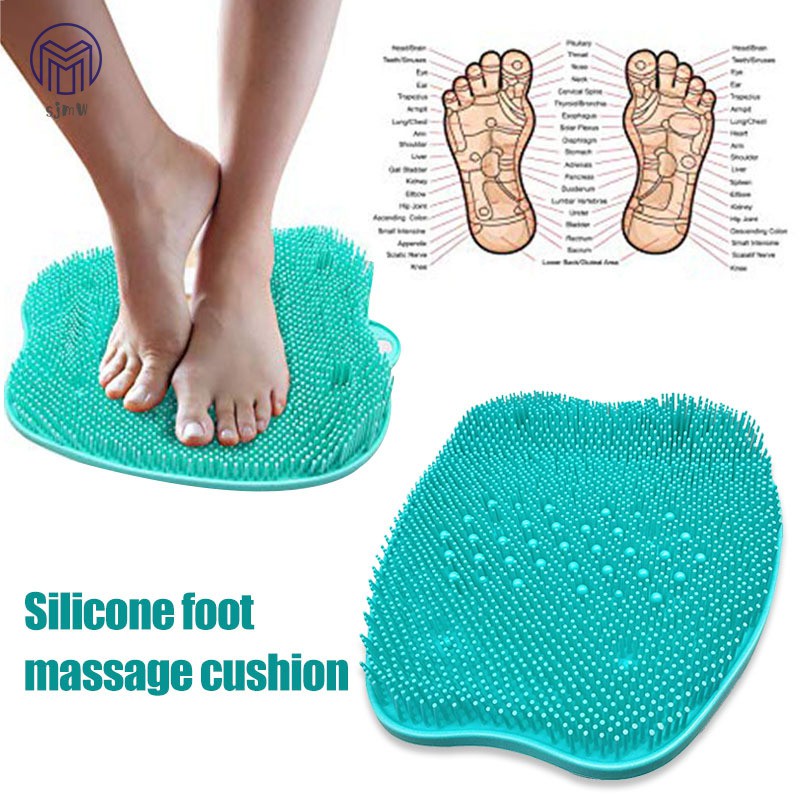 Avoid awkward bending and balancing with Soapy Soles Foot Scrubber. The foot-shaped pad suctions to the floor of a tub or shower floor and delivers the eventual scrubbing action. The plus point is that unlike other scrubbers, this product does not waste soap.
Now, you can clean, pamper, or smooth your neglected feet with Soapy Soles. If you want to get a spa-quality experience, the Body and Sole soapy Foot Scrubbing Pad is definitely an ideal choice. The soft bristles featured makes it perfect for men, women, and seniors with back, hip, and knee problems.
Key features:
Uses soapy soles foot scrubber
Does not soap product like others
Pamper your feet after a tiring day without over-spending on foot massages with MIUVO Foot Delight Foot Massager. Uniquely designed foot massager relieves pain on your heels, feet, and soles. This product activates and relaxes the tendons and meridian.
Air compression combined with relaxing heat enhances the flow of blood to the feet. It will improve vitality as well as blood circulation. So, you can get the combined advantages of foot massage with the therapeutic soothing effects of air compression. If you want your muscles to be rid of fatigue, and your nerves to relax, then you must go for the MIUVO Foot Massager.
Key features
Relieves all stressful pain and heals feet
Activates tendons and meridians
Improves blood circulation in the feet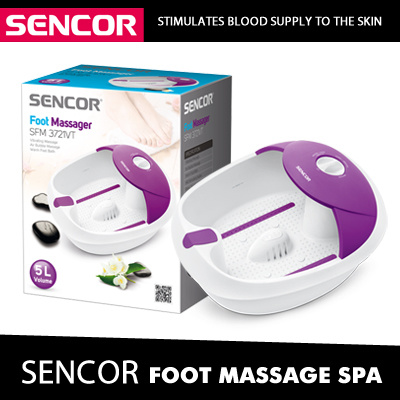 Relieve stress and all-day fatigue with Sencor Foot Massage Spa. This massaging bubble bath spa revitalizes, regenerates, and relaxes tense muscles. The integrated heating element featured in this spa helps to sustain the water temperature.
Moreover, it includes 482 acupressure stimulation points, so as to give you an efficient foot massage. You can relieve your tired feet either at home or in the office under the work table. Additionally, you can add ice to the bath spa during the summer so as to give yourself a more relax and cool experience.
Key features
Features 482 acupressure stimulation points
Efficient and relaxing foot massage
Revitalize and relax your foot muscles
Say goodbye to foot aches after choosing Theraflow Foot Massage Roller. This is specifically designed to focus trigger points in the heels, foot arch, and rest of the body. Featuring 2 independent rollers, this product allows you to use both feet at the same time. Grooves and nubs on the roller knead help in relaxing and stimulating soft feet tissues.
You can get excellent foot therapy, relief from tired feet and diabetic foot issues, and other foot aches with this massage roller. The plus point is that it is super light and portable so you can use it anywhere. It is perfect for those looking to buy a simple and effective solution to get rid of foot pain. This is one of the best foot massagers in Singapore.
Key features
Includes 2 independent rollers
Grooves and nubs present to relax the foot
Super light and portable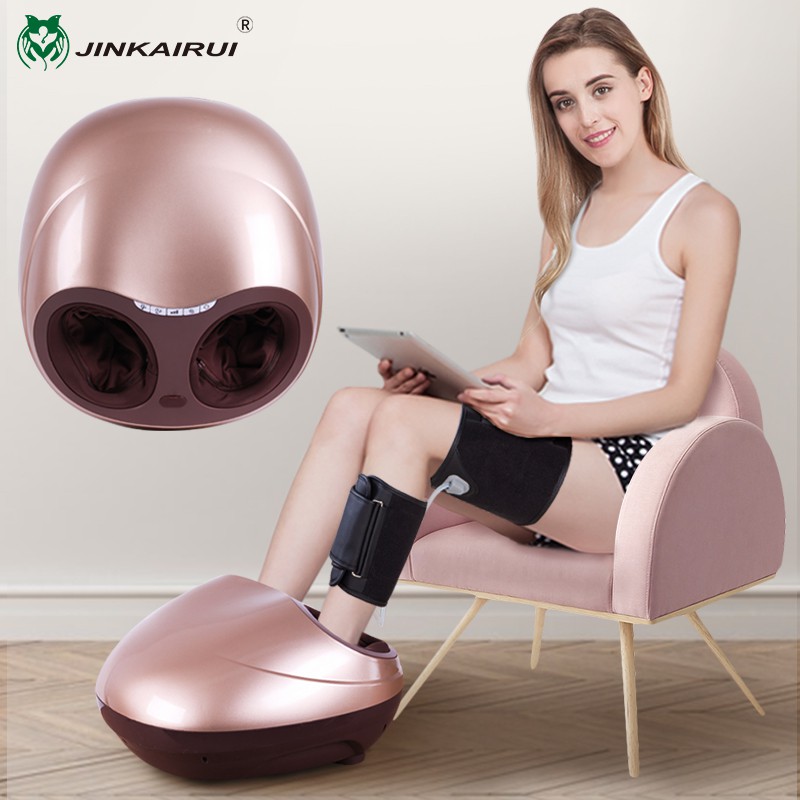 Get a 360-degree full wrap massage with Jinkairui Foot Massager. The product includes airbag press, which helps in reducing foot pain. What else do you want if you are getting heal kneading massage, scraping massage, and foot Shiatsu massage with one massager?
36 massage heads Shiatsu Massage relaxes your foot, toe, ankle, and knees. Additionally, it has wireless control and includes removable and washable cover. Whether you want warm control, ankle massage, toes massage, or heel massage, this product is ideal for relaxing your foot ache. This relaxes the muscle and boosts circulation.
Key feature
360-Degree full wrap massage
Includes an airbag press
Relaxes your muscles and boost circulation
Enjoy the heating therapy along with relaxing foot massage with MiuVo Massage Chairs. You can activate foot massage on the soles and turn the Guasha and roller function, press and hold for one second. It includes contented wrap around airbag squash function with 6 air-cells.
Foot rollers engage the acupressure points and relax you from foot arches. You can press the STRENGTH button if you want to control the air pressure. Additionally, its controller panel and space-saving design allow stress-free folding. You can effortlessly select from foot massage mode or leg and foot massage mode. This is one of the best foot massagers in Singapore.
Key features
One button press to relieve stress
Space-saving design
If you are a foot massage lover, then you should buy one massager for you. You have been through the different foot massagers in the Singapore market, and now it's time to decide on your top choice and make a purchase. However, you must be careful while buying a foot massager and carefully consider its quality, type, budget, brand, and many more factors.
Related posts
Subscribe for newsletter
* You will receive the latest news and updates on Singapore's best trends!