13 Best Food delivery deals in Singapore [2022]
Javeria, 2 years ago
6 min

read
3683
The year when health and safety are the top priorities in the current ongoing pandemic, the thrill of enjoying outdoor food from your favourite restaurants has become a dream. But it would be best if you weren't deprived of your favourite restaurant's menus, even in your home. Therefore we have brought you fantastic food delivery deals from all over Singapore to let you have your cravings fulfilled at your doorstep. Besides enjoying restaurant foods at home, you can even get food items to deliver at your home for your convenience through food delivery apps.
Keeping up to maintain all the precautionary measures, these best restaurant food delivery deals and food delivery apps will make you order your favourite food at your doorstep to enjoy with complete safety and health.
Because all do we care about is the health and safety of our customers, along with thrill and enjoyment.
1) Pizza Delivery Singapore – 1 for 1 Promotion ($51 + 10% off)
To top it off, Pizza Delivery is presently advertising a buy 1 free 1 promotion which is well-received by all customers—if you were to do your math calculation; that is a total saving of up to S$51 for your pizza orders!
Other promotional highlights; Pizza Delivery is offering complimentary islandwide delivery for food orders that are more than S$60 in total! What's more? On top of their current deals, customers can utilize the code "bestinsingapore10" to check out out their online food orders to enjoy another 10% rebate off their total bill! Don't miss out on these irresistible deals!
Check them out Facebook | Instagram | Website
2. Capitol Kempinski Hotel – 15% off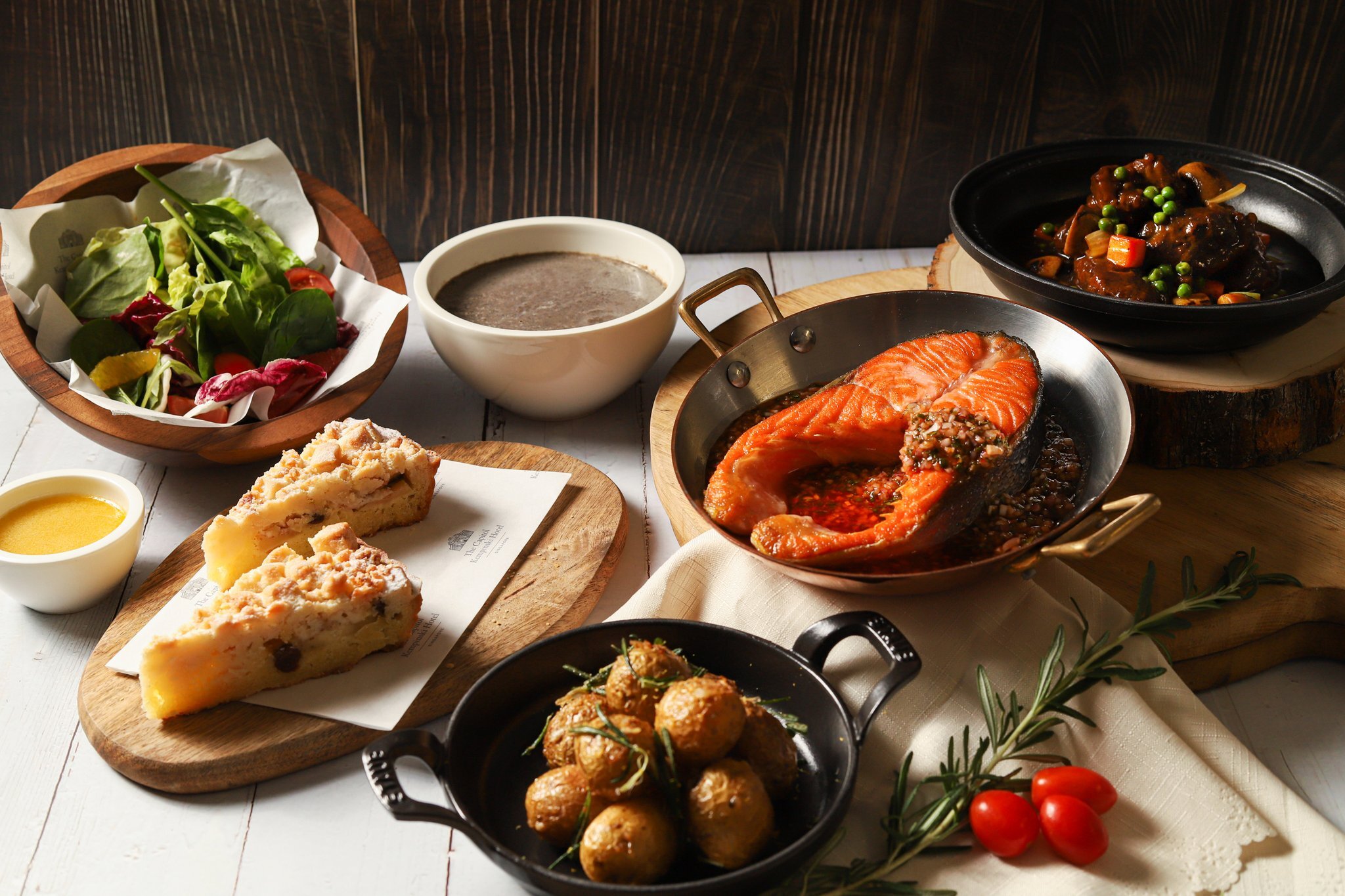 This charming hotel won't deprive you of their delicious menu while you stay at home for your safety. They are offering 15% off on takeaway and delivery for all of its six food outlets. To let you enjoy their sumptuous cuisines at the comfort of your home and workplace.
Order by entering promo code PROMO15 and enjoy your discount with free island-wide delivery on ordering a minimum of up to $40.
3. Alt Pizza – 20% off
Alt pizza continues to spread its pizza joy even when you stay home. They are offering to order customize pizza with your choice of crust, toppings, and sauces. Enjoy 20% off with your takeaway orders from alt pizza across 4 locations island-wide.
4. Elemen – Cheapest delivery option for Vegetarians
A perfect eatery spot for vegetarians. Enjoy the classic touch of meatless local cuisines at your doorstep. Following all the safety measures, the team of elemen is destined to provide quality to their customers with their delicious menu.
They are offering island-wide delivery in just $6 for ordering a minimum of up to $50. Enjoy the classic cuisine of elemen and elemen classic at the comfort of your home in the best delivery prices.
5. Entre Nous Creperie – 20% off self-pickup
French cuisine lovers are happy because one of the best French cuisines in Singapore is all settled for delivering its sumptuous menu island-wide. They are offering both takeaway and delivery with a 20% discount on self-pickup. The delivery fee varies with the amount of expenditure. $10 for spending $50, $5 for up to $100 spending, and free delivery island-wide on orders above $100.
You can call or WhatsApp to order and enjoy your food within one hour of your ordering.
6. Flying Monkey Grill & Bar – FREE wine bottle
Flying monkey is one of the Indian restaurants offering pan Indian cuisines with some amazing cocktails. Enjoy the delicious Indian menu on your doorstep. They offer a free wine bottle on the expenditure of $150 on takeaway orders and free island-wide delivery on spending above $50.
Call, Whatsapp, or order online via their app and satisfy your taste buds with fantastic Indian and Italian menu.
7. Garibaldi Restaurant – 20% off self-pickup + FREE delivery
Being one of the most famous Italian restaurants in Singapore. It is all set to satisfy your Italian cravings at the comfort of your home in the pandemic. Following proper safety measures and health, they are offering 20% off on a regular menu on self-pickup and free delivery with no minimum spending limit.
8. Ippudo – FREE delivery
Satisfy your ramen cravings at home by ordering one of the most exceptional ramens in the island. Following the strict safety protocols, Ippudo offers free island-wide delivery of your favorite ramen from ordering straight through their website.
Order the best ramen and enjoy the treat at home with no delivery charges to pay.
9. il lido group – 30% Off
An il lido group is a group of restaurants that have collaborated to offer 30% off vouchers to their customers valid on takeaway and delivery. The restaurants include, pizza fave Amo, laid back Southbridge, Michelin starred Braci, spectacular Aura, and beautiful Art.
You can get these vouchers and enjoy the discount till the end of this year on delivery and takeaways.
10. Manna Pot – FREE Delivery for 2 orders and above
Manna pot is one of the popular catering companies in Singapore. It is now offering meal packs delivery island-wide since the pandemic. The wholesome grain bowls of manna pot are something to drool for, and luckily they can now behave at your doorstep. Order your meal pack from manna pot via website or call. Enjoy free delivery for a minimum order of two.
11. The Masses – Exclusive delivery bundles
A perfect blend of French and Asian cuisines, the masses offers a mesmerizing experience of dining in. The food tastes as good as it looks and is worthy of your money. Since the pandemic, the restaurant is destined to fulfil your cravings at home by delivering it at your doorstep with proper safety measures.
They are offering exclusive delivery bundles designed for 2 to 6 people. Moreover, avail a $10 off on orders above $100.
12. Paradise Group: Beauty In The Pot, Paradise Hotpot and more – 30% Off Takeaway
The paradise group of the dynasty, Beauty in The Pot, Taste Paradise, Paradise Hotpot, and others offer a 30% off on their takeaway orders and 15% off on lunch and dinner food delivery. The order can be placed through the website or via call. The delivery is available island-wide with no minimum spending limit.
13. PS. Café – Exclusive delivery menu
PS.Cafe has launched an exclusive menu for delivery purposes. They are offering tempting burgers, sandwiches, and some fantastic American Chinese cuisine at appealing prices. The menu is available for takeaway and delivery on ordering from the site pf PS.cafe. You can even order your food from the restaurants through food delivery apps.
The food businesses in Singapore are trying their best to make their customers happy in the circuit breakdown. They have launched amazing deals and offers with minimum or no delivery charges to let people enjoy food without worries of spending extra pennies.
The food delivery apps like deliveroo, food panda, grab food, and chop also serves best in meal deals and delivery. You can either order directly via websites of the restaurants mentioned above or use delivery apps for more discounts.
Updated October 2020
Related topic: Best 13 Dessert Deals in Singapore to satisfy your sweet tooth
10 Amazing Buffet Deals in Singapore
Related posts
Subscribe for newsletter
* You will receive the latest news and updates on Singapore's best trends!