10 Best Food Processor in Singapore You Don't Want to Ignore [2022]
Rashmi, 3 years ago
7 min

read
4919
The uniqueness of the best food processor can help to cook a meal in a jiffy! A food processor is an all-in-all product, must-in kitchen as an appliance that can perfectly chop, slice, mince, shred, and whip the food items with accuracy. Even extracting liquid from vegetables is made easier in this appliance. You'll feel like your own Sous Chef if you are using it. A food processor saves a lot of time and gets you prepped up for your work faster.
While buying a food processor a few questions to ponder:
How does it work?
What is the difference between the mixer grinder and a food processor?
How can I choose the best food processor of all?
Why you should buy a food processor if a mixer grinder can handle all?
Modern-day mixers are efficient but investing in a food processor is advisable. In a food processor, you can grind and mince food with ease. The program is fast set and quick. On the other hand, the Mixer grinder is programmed in a much different way. It comes along with a different set of fast speeds. In a food processor, you can customize the speed, whereas, in the grinder, you can't! A food processor is tough for making juices. Semi-liquid crushed food juice is easy to make. It is a perfect addition to your kitchen.
*NOTE: A food processor will last longer for years. Once you notice less sharpness replace the blade and bite the bullet for smooth functioning.
Here, we have listed only the best Food Processors in Singapore that will help you to grab the best among all without crawling between brands.
Highlights
All jars are handling fitted
Low noise machine
Serves multiple purpose and versatility
Easy to assemble
A powerful mixer featured with a smart watt motor with diverse food preparation like mixing, juicing, kneading, and shredding all-in-one go. Exclusive technology is incorporated to ensure fine grinding and chopping functionalities. A perfect bowl for your regular day-to-day activities; from bread dough to cheese and chocolate blending all done swiftly!
Specifications:
Material: Plastic & Stainless
Mixer capacity: 1.5L resistant jar
Speed: 2+1 pulse
Rating power: 700W
Functions: 19
Price: $99.00
Highlights
Reversible & dual mixing blades of stainless steel
Suction feet for much stability
Spacious and smart design
Handle baking mix and cream whipping
As listed to be the number 1 in our list SG Kitchen 7 Food Mixer Blender is a perfect additional to blend your food. It is offering high-quality results with a professional service. Finally, a quickie product that comes along with functional blades and a 100% copper motor for a fast result! Moreover, the stainless steel blades ensure perfect slicing for the veggies with their sharpness.
Specifications:
Material: Plastic & Stainless
Mixer size: Approx. 280x165x295mm
Bowl capacity: 1.5 litres
Speed: 2+1 pulse
Rating power: 100W
Price: $26.90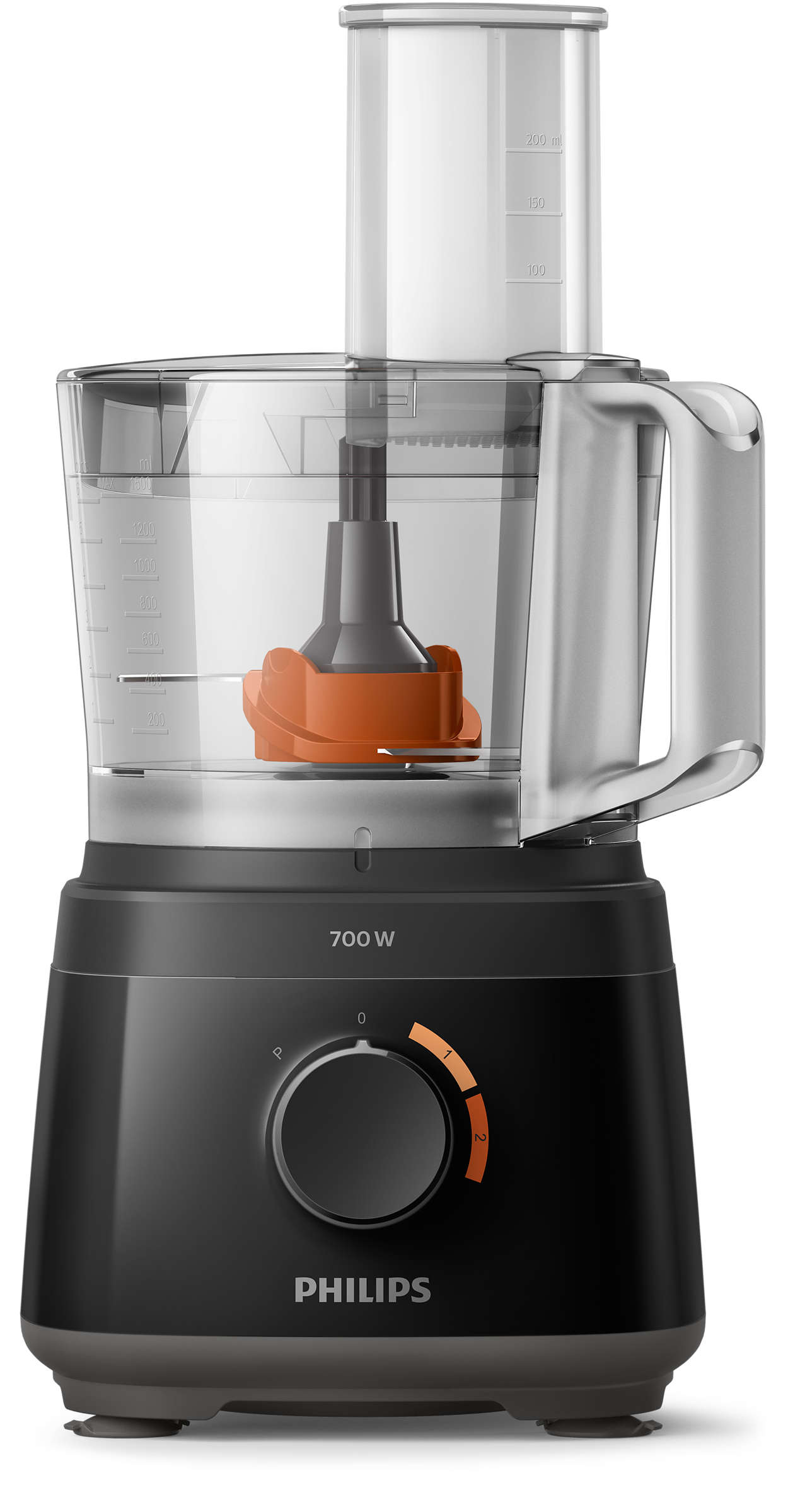 Highlights
Unbreakable and easy grip
Sleek design and takes less space
Versatile blade
Smart assembling features
A perfect addition to your kitchen appliance at a good price! Anti-skid feet for easy preparation are necessary to prevent it from sliding. This is a prime feature. This product Philips Daily Collection Compact Food Processor HR7320/01 can immensely help you in all sorts of requirements; kneading, blending, mixing, shredding, and grinding. This product can be effortlessly cleaned and save your time.
Specifications:
Material: Stainless steel
Mixer capacity: 1.5L bowl
Speed: 2+1 pulse
Rating power: 700W
Price: $109.00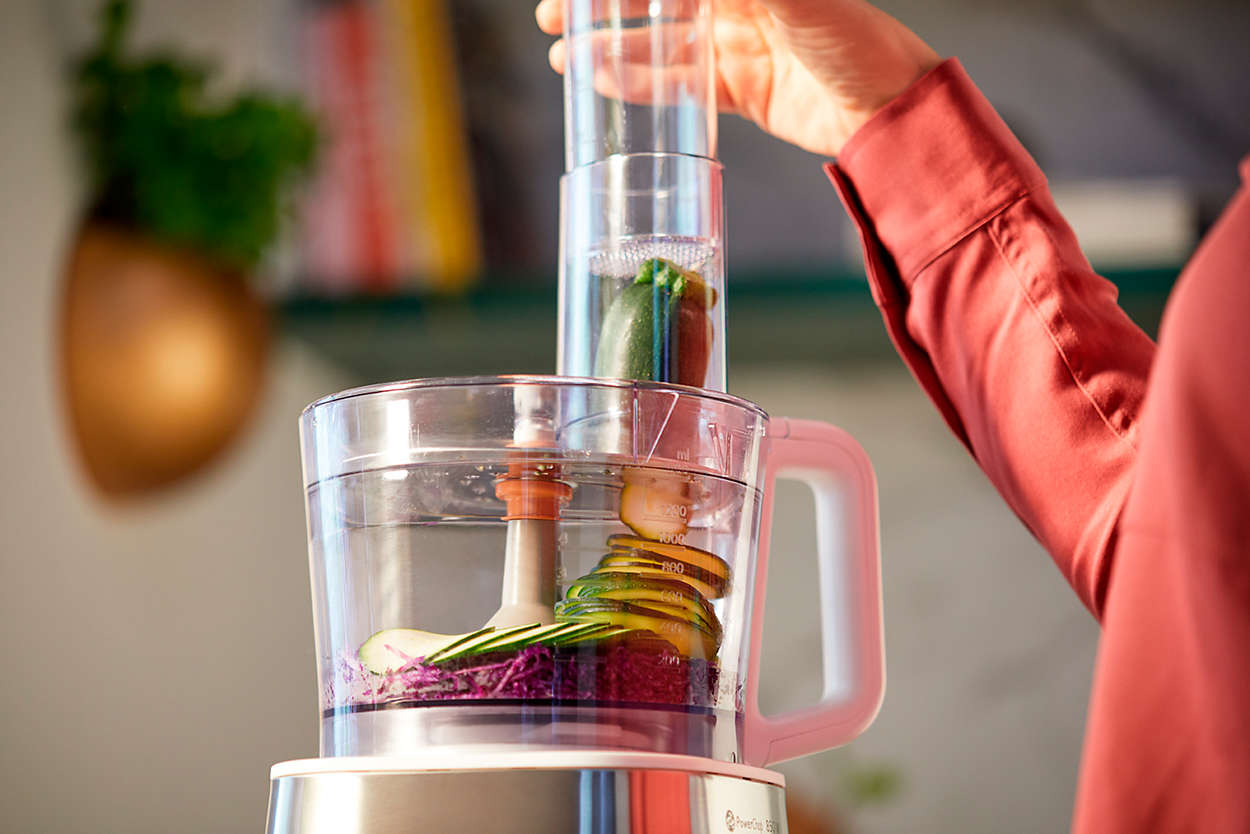 Highlights
Quick and easy assemble parts
Fast preparation with large feeding tubes
Power chop technology
Transparent jar for heavy use
Have you ever experienced power chopping technology? This Philips Viva Collection Compact Food Processor HR7520/01 product brings you the superior performing feature in one buy. The all-rounded little machine is quick in cutting, and grating quality facilitates you with the fast decision by selecting this food processor. so, all in all, it is great for small families and can be carried while travelling.
Specifications:
Material: Stainless steel
Mixer capacity: 1.5L bowl
Functions: 30
Rating power: 950W
Market Price: $149.00. This Viva collection is compact for your kitchen store.
Highlights
Stylish and functional
Low noise with great output
Variable speed
Swift blend
Prompt and multiple uses of this Kenwood FDP304SI Multipro Compact Food Processor is a great toting up to your kitchen. Either your blend, or grind, or slice or shred or knead all are greatly done in one go. This is a powerful food processor that is durable and capable enough to run heavy applications smartly. Furthermore, it indulges in centrifugal juicer attachment for quick food smash.
Specifications:
Material: Plastic
Mixer capacity: 1.2L bowl
Speed: 2 + 1 pulse
Rating power: 800W
Price: $115.00
Highlights
High performing
Ultra-fast and convenient
Super swift blender
The quality blending of food in no time
Designed to master your food processing art easily when you are in a hurry in the kitchen! The 6 added attachments will offer you the multi-tasking feature to keep the kitchen work go swift. It has a compact design with smart finishing. Furthermore, smart storage is a spacious and long-term use for flawless results for slicing, chopping, kneading, mixing, shredding, grating, emulsifying, and even more.
Specifications:
Material: Plastic
Mixer capacity: 2.4L bowl +1.8 blender mixes
Function: 25
Rating power: 800W
Market Price: $108.00
Highlights
Safety locking lid bowl + other blender mixers
Rubber suction feet for stability
Liquidizer attached
Reversible slicing
You should e thankful for the Bosch brand for bringing this smart versatile making that can be mounted quickly at any time. Multi-level 6 knives attached makes your kitchen work swift like never before. The amazing part is you can grind coffee seeds in it! Moreover, the consistency of the product and its functionality is a prime feature. From pureeing to grinding all can be done easily. Grab the Bosch MCM3501MGB Compact Food Processor product from a trusted buyer.
Specifications:
Material: Plastic and stainless steel
Mixer capacity: 2.3L transparent bowl
Function: 50
Rating power: 800W
Market Price: $299.00.
Highlights
Built-in water storage
Quick and convenient
Steaming functionality
Complete meal preparation
Making a perfect porridge, noodle, or rice for your kids is a regular task. To make your life easier, 4in1 Rusch Food Processor Baby cook Mixer Steamer Grinder Heater is made easily accessible. If you have kids at home, this product is a must-buy. Nutritious and delicious meals are made easily in a few minutes. For safety purposes, there is fine powder in the machine to dust out the bowl and keep liquids safe.
Specifications:
Material: Plastic
Mixer capacity: 1.5L bowl
Speed: 2 + 1 pulse
Rating power: 300W
Market Price: $70.00 – $95.00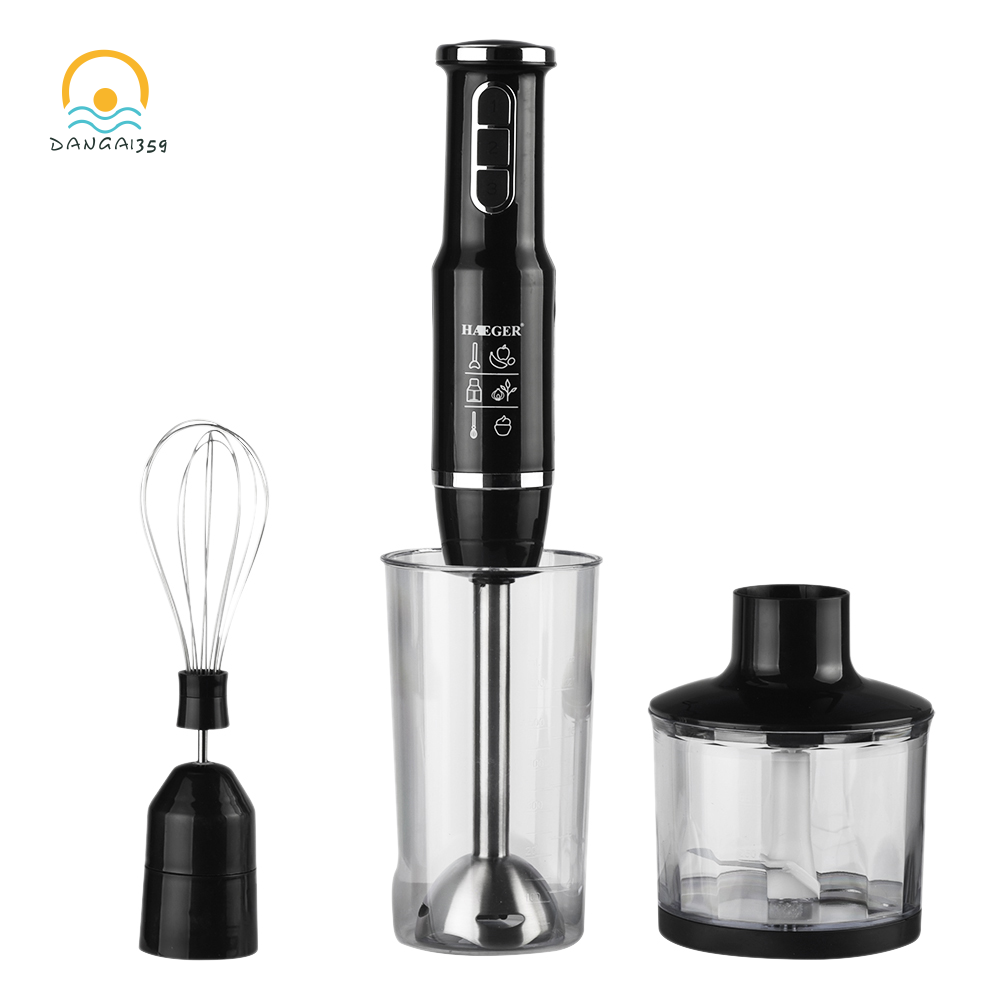 Highlights
Ergonomic curve handle
Blades prevent splashing
Lids and bowls have a safety lock
Performs silently
Not too big, not too small, this additional Electric Handheld Multifunction Food Processor has the heart of the large food processor in a small design. The high-quality output from this small simple product is phenomenal. The shredder works on both sides: coarse shedding on one side & thin shredding on the other one.
Specifications:
Material: Stainless Steel
Mixer capacity: 1.5L bowl
Speed: 2 + 1 pulse
Rating power: 250W
Market Price: $25.80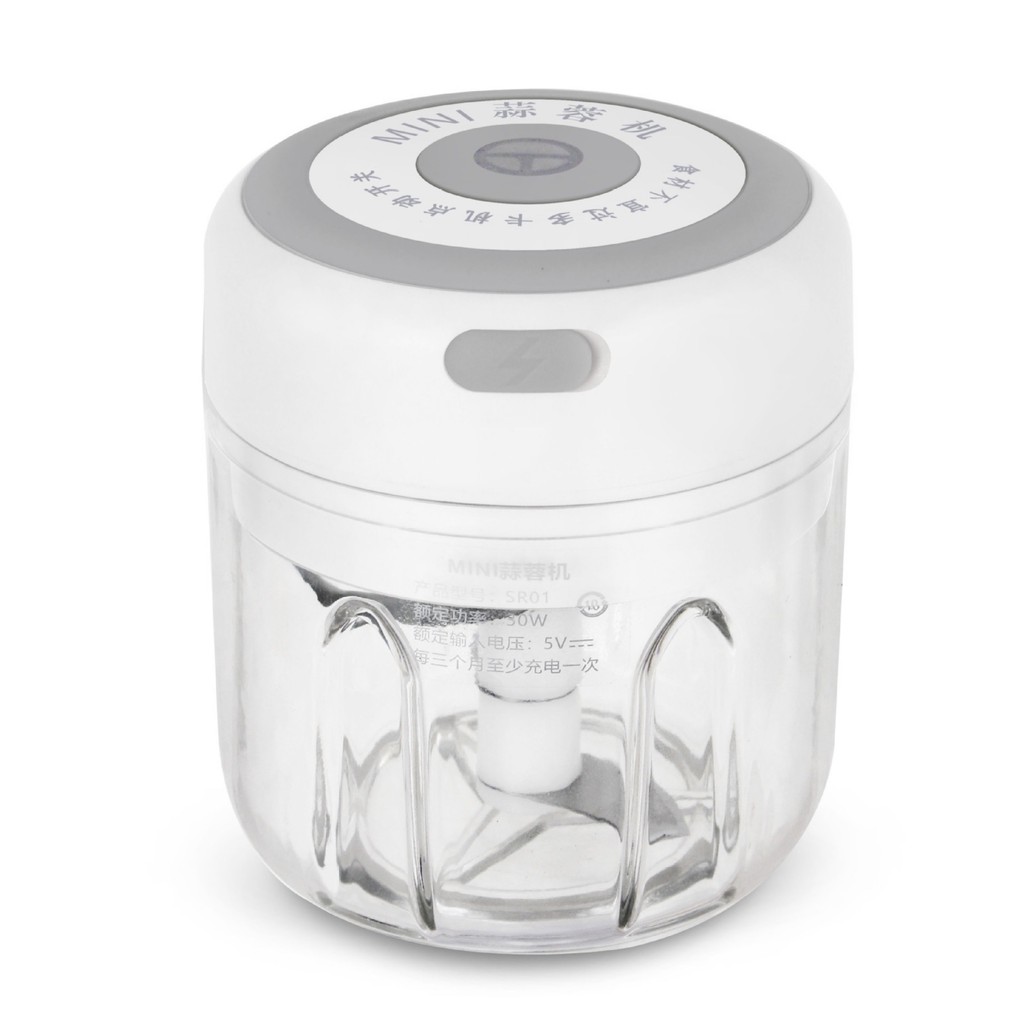 Highlights
USB Chargeable
Sharp stainless steel blades
Easy & quick to use
Convenient 100% copper motor with overload protector
Small, sleek and rechargeable Mini USB Rechargeable Food Garlic Chopper Cutter Grinder Processor Blender Mixer 250ml is a great addition. This complete set will enable you to prepare food faster and swifter. The motor is extremely powerful – in 30 to 45 seconds your food is ready to eat raw or ready to cook. The blades allow the making of smoothies, dips, and soups as well.
Specifications:
Material: Stainless Steel & ABS plastic
Mixer capacity: 2.5L bowl
Mixer Size: 10cm (H) * 9cm (D)
Rating power: 30W
Market Price: $16.90
Food Processor is versatile and speedy as a kitchen appliance
As a user, you'll be pleased about the versatility, speed, and precision of the high-technology used kitchen appliances. This powerful tool is built-in for these above-stated processors to make your life easier. Moreover, with the latest technology imbibed, products are made to replace human effort. The attachments will help you while you prepare your delicious food. All the add-ons accommodated in each product for grinding, mixing, pasting, and emulsifying made cooking easier like never before.
Thus, grab any of the Best Food Processors in Singapore that you believe will ease your kitchen prep works faster. Write to us in a comment why you choose it and how benefitted you are! We would love to listen to your reviews.
Related posts
Subscribe for newsletter
* You will receive the latest news and updates on Singapore's best trends!