30 Best Food Blogs & Websites in Singapore [2022]
Gee, 3 years ago
16 min

read
8195
Are you a foodie? Are you always looking for new cuisines and restaurants to try out? If so, you probably know the important role that food bloggers play. They let you know the best restaurants to try out and the top dishes to go for. Some even go as far as providing you with recipes. However, we understand that there are so many bloggers out there that it can be a pain to know who is the best. To pave the way for you, we came up with a list of the best 30 Singapore food bloggers for you to follow this year. So sit back and relax, we've got you covered.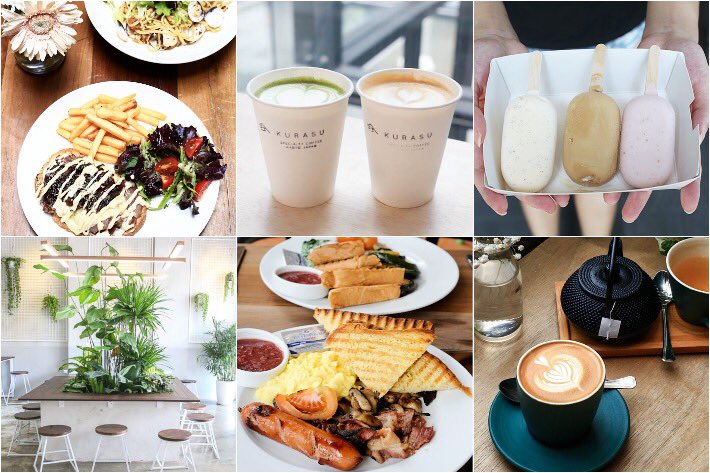 Through his blog LadyIronChef, Brad Lau shares restaurant reviews, travel reviews, and digital reviews. His blog has all the tea on the best places to eat in Singapore. Lately, he has even been sharing news about which eateries are being shut down.
His blog goes into a lot of details when describing the different mouth-watering dishes you should try out and even shares recipes. It's no wonder that this blog is one of the most talked-about ones in Singapore.
If you're a foodie with a knack for adventure, you should follow the LadyIronChef blog. Hands down deserving of topping our list of the best Singapore food bloggers in 2020. You can also find more on Instagram and YouTube.
Ever since she was a little girl, Maureen Ow has always loved the culinary arts. This love culminated with her starting the Miss Tam Chiak blog in 2007. With 4 years' experience as a journalist and producer, she used all that she had learned to make her blog thrive.
Unsurprisingly, Miss Tam Chiak has been featured in publications like i-Weekly and Cuisine & Wine. This beautifully designed website has recipes, food reviews, restaurant reviews, and travel reviews. If you are interested in the intersection of food and photography, you will be happy to know that Maureen also offers a workshop to teach about food photography.
For the all-round foodies, Miss Tam Chiak is a one-stop-shop. You can follow Miss Tam Chiak on Facebook, Instagram, or YouTube.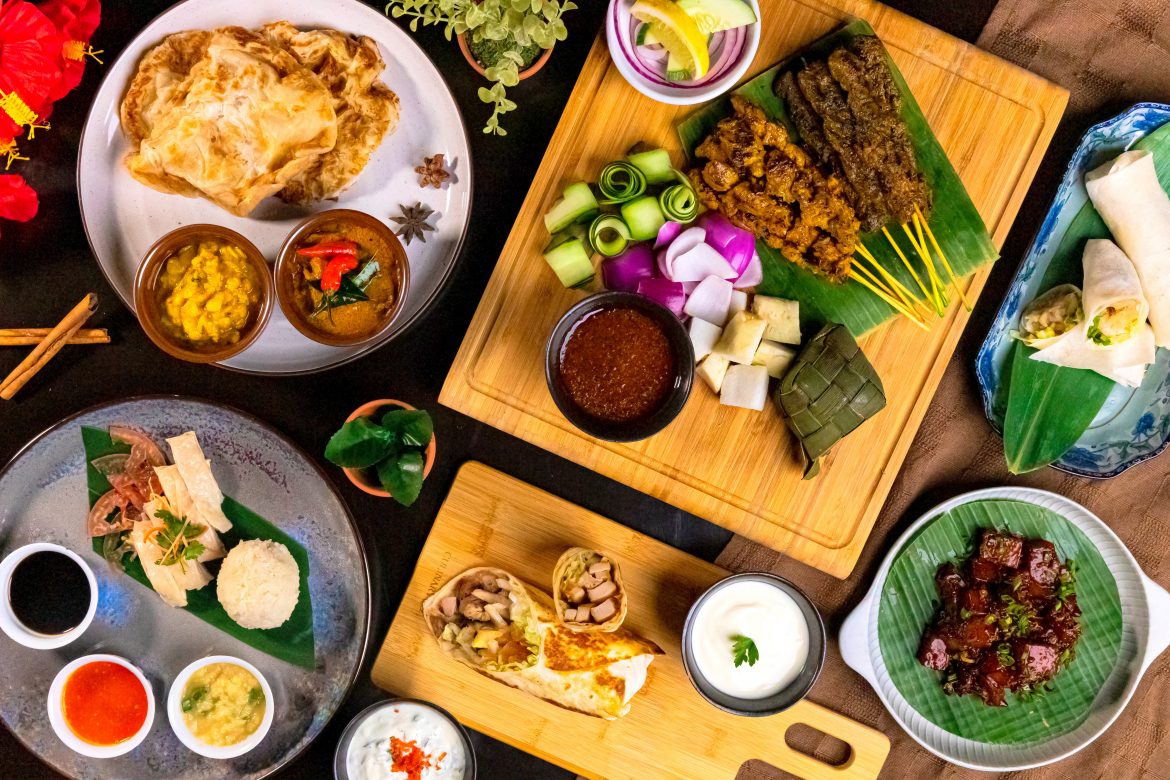 If you are a Muslim or are simply looking into Halal cuisine, you should check out Adam and Maryah's blog. They started it in 2012 when they noticed there weren't many blogs dedicated to Halal cooking.
Since they founded the Halal Food Blog, they now travel within and outside Singapore looking for the greatest Halal food experiences to explore on their blog. They have been featured on a couple of websites, and with good cause. Indeed one of the best Singapore food bloggers right now!
They truly are filling a gap in the food industry. Apart from their blog, they are also available on Instagram.

The team at Eatbook.sg does a tremendous job of creating food content. This blog features food reviews, food guides, recipes, hawker interviews, and chef reviews. The great diversity of the topics tackled on this blog make it a hit with many Singaporeans.
When it comes to recipes, they talk on cakes, omelets, chicken, and sandwiches. On the other hand, their food guides are categorized by themes and geographical location. Ultimately, Eatbook provides a lot of resources for foodies and is truly a Singaporean gem. Eatbook is also available on Instagram.
Daniel has been blogging since 2008 and his love for food is undeniable. On his blog DanielFoodDiary, he features both local and international food reviews. He also has articles on different restaurants and cuisines. DanielFoodDiary is truly a personal favourite of mine and definitely one of the best food bloggers in Singapore in my opinion.
When it comes to eateries, he mainly concentrates on the best and the newly launched. Another thing to love about this blog is that it has guides and food recipes. Whether you want to order out or cook in, Daniel's always got you covered.
For more information about his blog, you can follow its Instagram, Facebook, or YouTube accounts.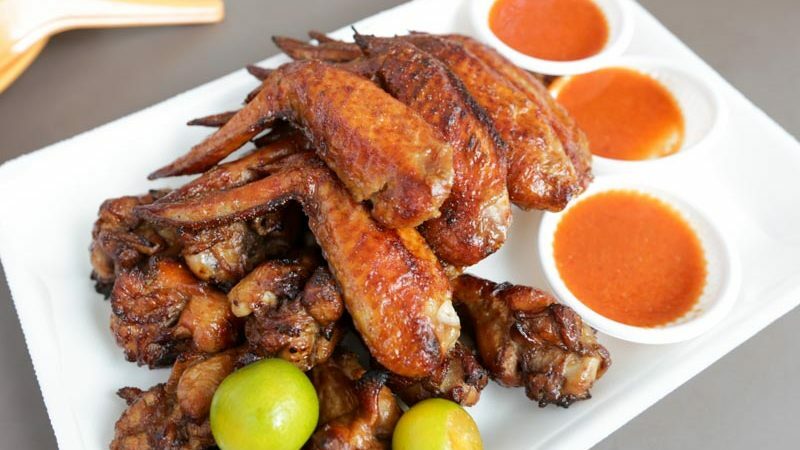 Seth has come a long way since he began blogging in 2013. His highly rated food blog, Sethlui.com attracts over 1 million unique viewers every month and he now even has a team of writers. His blog offers insights into the worlds of travel, street food, fine dining, and nightlife.
Moreover, his restaurant reviews are refreshingly honest and easy to read. Ultimately, what sets Seth Lui's blog apart is the fact that he has something for every income bracket; a quality that tremendously boosts his following. For more on Seth Lui, follow him on Twitter, Facebook, and YouTube.
Dr. Leslie is a practicing family doctor and the owner of the blog I Eat I shoot I post. This blog was born out of his great love for street food. He decided to channel his zeal to try out different spots and cuisine into this blog.
As a food consultant, he doesn't just share where and what to eat. He goes into the details of the science behind the food and the history it presents. Dr. Leslie is also a photographer and has been acknowledged for his street food photography. Apart from street food reviews, I Eat I Shoot I Post also has recipes and travel guides. I have personally tried out many of his recipes, and he truly is one of the best Singapore food bloggers in my opinion!
Having been featured in several magazines and written 4 books on Singaporean food, Dr. Leslie is undoubtedly an authority on this topic. For more from I Eat I shoot I post, check out their Facebook and Instagram accounts.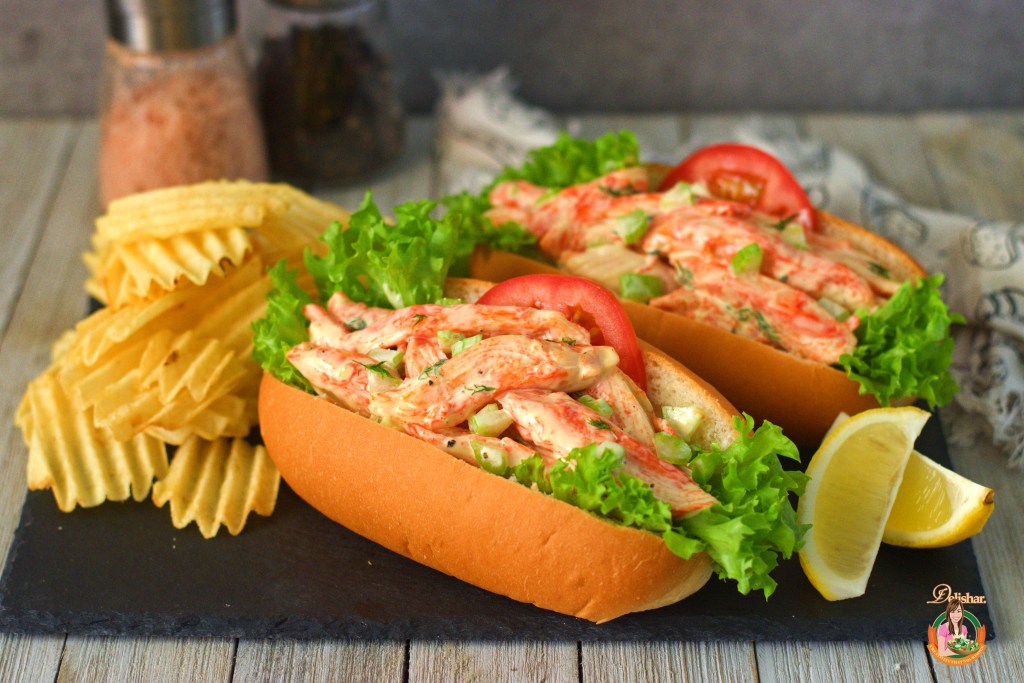 To create healthy yet tasty meals, Sharon Lam decided to start this Singaporean blog. Delishar has won several awards including Foodpanda's 2016 Top Food Blogger Award. On her blog, she shares a few updates and a whole ton of recipes. She has even gone as far as diving her recipes into different categories.
These include soups, desserts, meats, dough, and breakfast. If you are looking for a blog that is brimming with healthy recipes, Delishar is the one for you. To learn more about Sharon Lam and her blog, visit her Facebook and Instagram Pages.
Cleverly calling themselves the Ranter, Rantee, and Ranbee, the team behind The Ranting Panda is very creative. Their blog posts are orderly organized according to cuisine. They write about buffets, cafes, and street food.
They also travel a lot and write reviews of the restaurants they visited during their adventures. If you are looking for bloggers who write about multicultural cuisines, you should try out The Ranting Panda. You can also follow them on Facebook and Instagram.
Daphne has been writing content under the moniker Mitsueki since November 2012. Although she originally started the blog as a marketing platform to support her accessories store GlamPuss., her call to blogging could not be resisted.
She usually posts at least once a day and features food reviews, her traveling experiences, and product reviews. Moreover, she includes some bits and pieces about her everyday life. For more from Mitsueki, find her on Facebook, Twitter, and Instagram.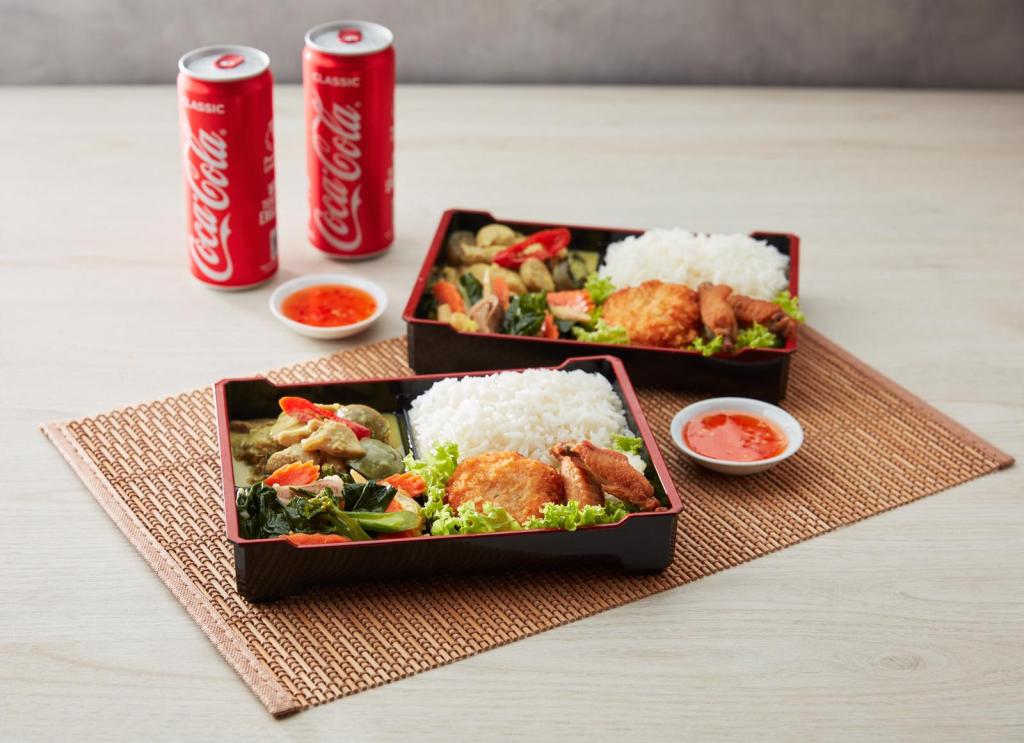 The writers of The Ordinary Patrons put in a lot of effort to ensure that the content they put out appeals to the ordinary Singaporean. If you are looking for a food blog that is attuned to your everyday needs, this is the one for you.
It gives honest reviews of eateries and gives you the latest news on the Singaporean food scene. Ultimately, this independent blog offers a lot of information that the everyday foodie needs. Definitely one of the best Singapore food bloggers around! For more on this blog, follow them on Facebook and Instagram.
The first thing you notice about Jasper's blog, the 6 and 7, is its vivid food photography and beautiful design. Jasper puts in a lot of thought into the aesthetics of food. On his blog, he reviews restaurants and shares his food experiences at festivals and other events.
Jasper also shares a lot of food insights on Facebook and Instagram. Alternatively, you can email him at jasper@the6and7.com.
Keith and Xue Wei use their blog to share life updates and write articles on food, traveling, and lifestyle topics. They have traveled across Singapore and abroad; an experience that has given them a lot to write about when it comes to cuisine and hotel reviews.
They have also done food reviews and restaurant reviews. One thing we must mention though is that their blog is very well designed and cute. Needless to say, their food photography is on point! For more posts from Keith and Xue, follow them on Facebook and Instagram.
Known for his extremely honest reviews, Aaron Ho has made a name for himself in the food blog industry. His blog's name Rubbish Eat Rubbish Grow is derived from a Hokkien phrase meaning " What doesn't kill you makes you stronger".
If his restaurant reviews indicate anything at all, it's that this phrase aligns with his personal beliefs. Apart from restaurant and hotel reviews, you will also find recipes, cooking tips, and interviews on this blog. Truly one of the best food bloggers in Singapore! Rubbish Eat Rubbish Grow is also available on Facebook, Instagram, and YouTube.
In 2013, the Chua family founded I Eat and Eat. Here, they share reviews of their top Singaporean eateries and cuisines. If you are looking to go on a vacation soon and are wondering where you will eat, this is the right blog for you.
I Eat and Eat is very family-oriented and features content for a variety of age brackets. Moreover, it makes an effort to feature multi-cultural restaurants. If you're looking for diversity at its best, I Eat and Eat is the blog for you. You can also follow them on Facebook and Instagram.
Chris, a young mother, understands the trials of shopping on a small budget. This is why she decided to start Budget Pantry; a blog dedicated to providing cooking tips, recipes, and baby product reviews geared towards making life easier for those on a tight budget.
She started the blog in 2013 but has still managed to keep her writing warm and whimsical all these years. For more on Budget Pantry, follow the blog on Facebook, Instagram, and Pinterest.
Lover of food and all things pink, Nicole Poi started PinkyPiggu to share her food experiences. Her blog is divided into two main categories dubbed Experiencelism and Experimentalism.
While in the former she shares her experiences trying out different restaurants and cuisines, the latter category is where she documents all her cooking experiments. If you are wild and adventurous, PinkyPiggu is the blog for you. Hands down one of the best food bloggers in Singapore!
You can learn more about Nicole Poi and her blog on her Facebook, YouTube, and Instagram accounts.
Catherine Ling has been writing on Asian food and travel since 2007. She has written for Makansutra, NineMSN, and CNN Travel. On her blog Camemberu, she writes about travel, street food, buffets, fine dining, and recipes.
Camemberu is beautifully designed and has been featured on other websites such as Xtreme Foodies. Moreover, those who love food from across cultures will like the fact that it has content about other cultures too. Featured countries include Australia, Japan, and China. Camemberu is also available on Facebook, Instagram, and Twitter.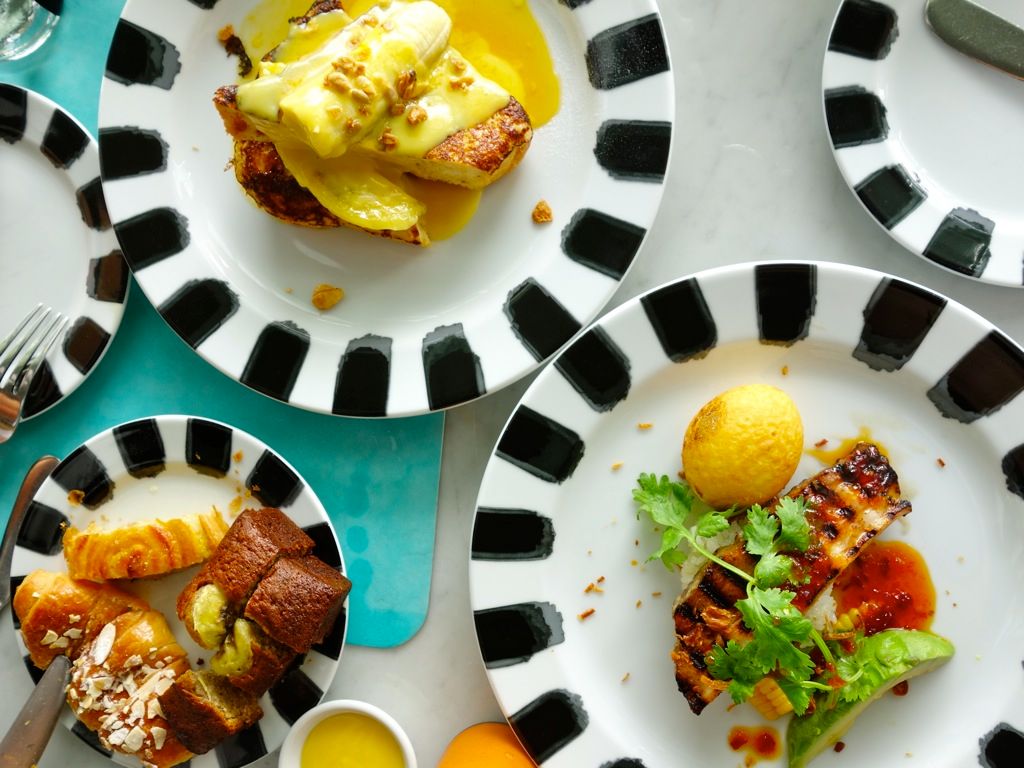 Cheryl is a young, fun Singaporean foodie and the author of the MsSkinnyFat blog. Winner of Singapore Blog Awards' Best Food Blog 2015, MsSkinnyFat is doing pretty good. Here, you will find a ton of food reviews and restaurant reviews.
On this blog, Cheryl also writes about her traveling adventures and lifestyle changes. Her articles are usually very conversational and her photos are quite good too. If you want to see more from her, she also posts a bunch of food content on her Instagram.
Rachel Chua founded Food Gem in 2016 to share her love of food and travel with the world. Although it is a young blog, it has already garnered quite a following. It features a lot of food reviews, restaurant reviews, and recipes.
We also like that the blog has really good food photography and has a lot of content on multicultural cuisines. Rachel also shares her experiences traveling to other countries. All things considered, this blog is quite impressive, especially since it's a newbie. To contact Rachel or know more about her blog, follow her on Facebook and Instagram.
Shawn created the Secret Life of Fatbacks as a means of coping with the stresses of being a law student at the National University of Singapore. His love for food grew during this period and as such the blog flourished.
In this blog, Shawn majorly reviews luxury hotels and documents his travels. If you are a Singaporean keen on looking for a place to vacation, then the Secret Life of Fatbacks is right up your alley. For more on this blog, follow Shawn on Instagram.
Lirong started her blog in 2011 and uses it to share about food, traveling, and motherhood. She writes reviews on cafes and restaurants in Singapore. Her recipes are also really good. Her writing is warm and personal; a quality her readers appreciate.
She also features updates on her cute family of four. With her blog being featured on The Smart Local and Foodpanda, it is clear that this stay at home mom is killing it! For more from Lirong, follow her on Instagram and Facebook.
Gwendolyn uses Oo-foodielicious to blog about travel, lifestyle, and food. Founded in January 2017, this blog posts around five times a week. It has been awarded Top 100 Singapore Blog and Ranking 2018 The Public's Favorite Website Award.
In the 3 years it has been in existence, Oo-foodielicious has undergone so much growth that it had to move to a new site. This blog features content on events, recipes, traveling, dining, and drinking. Gwendolyn even goes as far as categorizing her dining experiences based on price, making it a good option for those on a tight budget.
To learn more about Oo-foodielicious, visit its Facebook, Instagram, and YouTube accounts.
Yong Wei Kai is the face behind SG Cafe Hopping. As its name suggests, this blog features reviews of cafes. The author hops from one Singaporean eat out to another and talks about the resulting food experiences.
Yong Wei Kai creatively shares his food journey on Facebook, Twitter, and Instagram too.
From the title of her blog alone, it is easy to tell that Joe Yang is a foodie. He is also a marathon runner and has used the Mighty Foodie to share a lot of food and restaurant reviews.
You can contact Joe via email at joeyang1277@gmail.com. Alternatively, you could follow him on Instagram.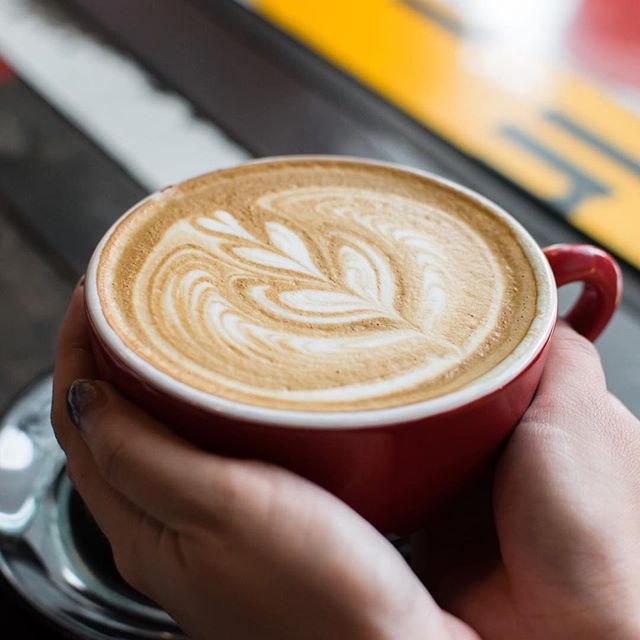 Founded by Eleanor Tay, Coffee & Cravings is a Singapore Meetup group that frequents cafes, restaurants, and events together to support the local food scene. If you want to join a group that seeks out culinary delights together while bonding, you should join this meetup.
There is no eatery too small or too big for this group of foodies. It is an amazing option for those who are new to Singapore or are simply looking to try out new restaurants. It also helps that the photos on the blog are both vivid and clear. Truly one of the best food bloggers in Singapore.
Apart from the blog, you can reach Coffee & Cravings on Facebook, Twitter, and Instagram.
Crystal Wee has been creating content about food since 2011 and is currently a writer at Daniel's Food Blog. However, she also manages a food blog called Foodography. Here she combines her loves for both food and photography.
She spends most of her time hopping around Singapore, trying out new foods, and featuring them in her blog. She is also available on Instagram.
Char started GNineThree in 2012 and was later joined by her older sister Crystal in 2013. The blog's name is derived from the Bible. It stands for Genesis 9:3. Char started this travel and food blog to keep up with new restaurants.
Apart from food reviews and restaurant reviews, GNineThree also features recipes and a segment with chef interviews. We have to admit, the photos are pretty good too. One of the best food bloggers in Singapore hands down!
For more from GNineThree, follow them on Facebook and Instagram.
Derrick Tan's blog is unique. It primarily does reviews on eat outs that are a walking distance from MRT stations. He has even neatly categorized his reviews according to which MRT station they are near.
He even goes as far as giving directions on how to get to featured eat-outs from their respective MRT stations. If you want to see more of Derrick, follow his Instagram and Facebook pages.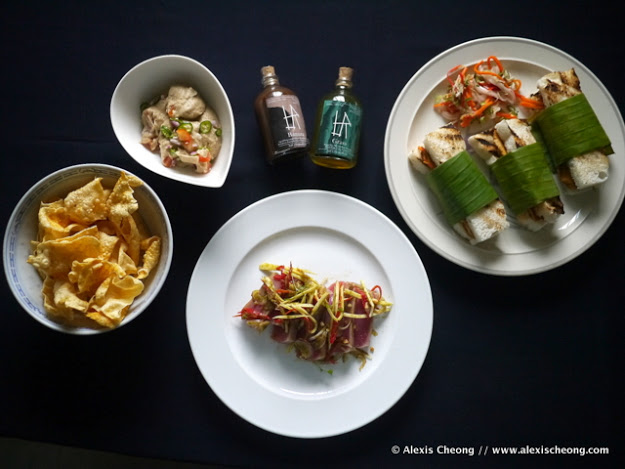 Alexis Cheong is undoubtedly one of Singapore's most popular food bloggers. This self-proclaimed foodie is known for her ability to track down the best hidden food spots in Singapore. On her blog, she features both high dining and street food experiences.
She also loves traveling and gives great advice to those who are in Singapore for the first time . If you want to read more from this blogger, you can find her on Twitter, Youtube, and Instagram.
Well, there you have it; these are the best 30 Singapore food bloggers to follow in 2020. If you haven't followed them yet, you should right now. They are informative, interesting, and have high ratings. These blogs are constantly growing and their readership has steadily increased. Ultimately, when it comes to Singaporean food bloggers, you couldn't do better.
Check out our other related articles:
Related posts
Subscribe for newsletter
* You will receive the latest news and updates on Singapore's best trends!