Best 12 Foldable Bikes in Singapore
Hopkins, 2 months ago
0
6 min

read
154
Foldable bikes offer great convenience to the user. You need to consider bicycle use when buying one. Your bicycle is ideal for the commuter, campsite rides, roadside riding, cycling competition, or recreation. With consideration, you can always get the best foldable bike in Singapore.
Did you know – Birdy Bicycle is made in Taiwan. The bicycle has outstanding features like excellent performance, comfort, and quality.
It has a sturdy frame making it ideal for different types of terrains. The bike offers full suspension that makes bumpy rides bearable. Other notable features of the birdy include.
Light in weight about 10.8 to 11 kilograms.
It has different brands that are ideal for different lifestyles, like racing or speeds.
Available in different colors.
Check out different birdy bicycles on their Facebook or Instagram pages.
The Brompton M6L is ideal for those who fancy commuting in the countryside. It comes with a handlebar that offers an upright cycling position and comfort. It has a compact design with six gears that covers all riding needs. With high speeds, you can ride on the hilly areas with ease.
Features
Has mudguards that come in handy in the rainy season.
It comes with a chargeable battery that offers lighting in the night.
Ideal for mountainous rides.
Get more details on the price and warranty of Brompton M6l on their Facebook or Instagram pages.
This bike brand offers the best riders on the road. The durable frame makes the bike ride on rough terrains easy and enjoyable.
The alloy rims give the bicycle wheels an excellent stiffness. Other features that will make you love the GT include:
The wheelset comes with an anti-loosening device.
The superb speed that makes road rides comfortable.
You can also visit them online. Facebook | Instagram.
Lexpa bicycle is designed in Korea. The bike has a speed of 21; the dual suspension helps reduce bumps and heavy knocks on bumpy roads. Other notable features of this bicycle include.
A 26-inch size bicycle with a steel frame.
An adjustable seat.
Good brakes at the front and rear.
The bike folds very easily.
Weight 14 kilograms.
Many users find the bicycle very reliable. It has a 5.00 review out of 5.5.
Shop the Lexpa Folding Bike online here.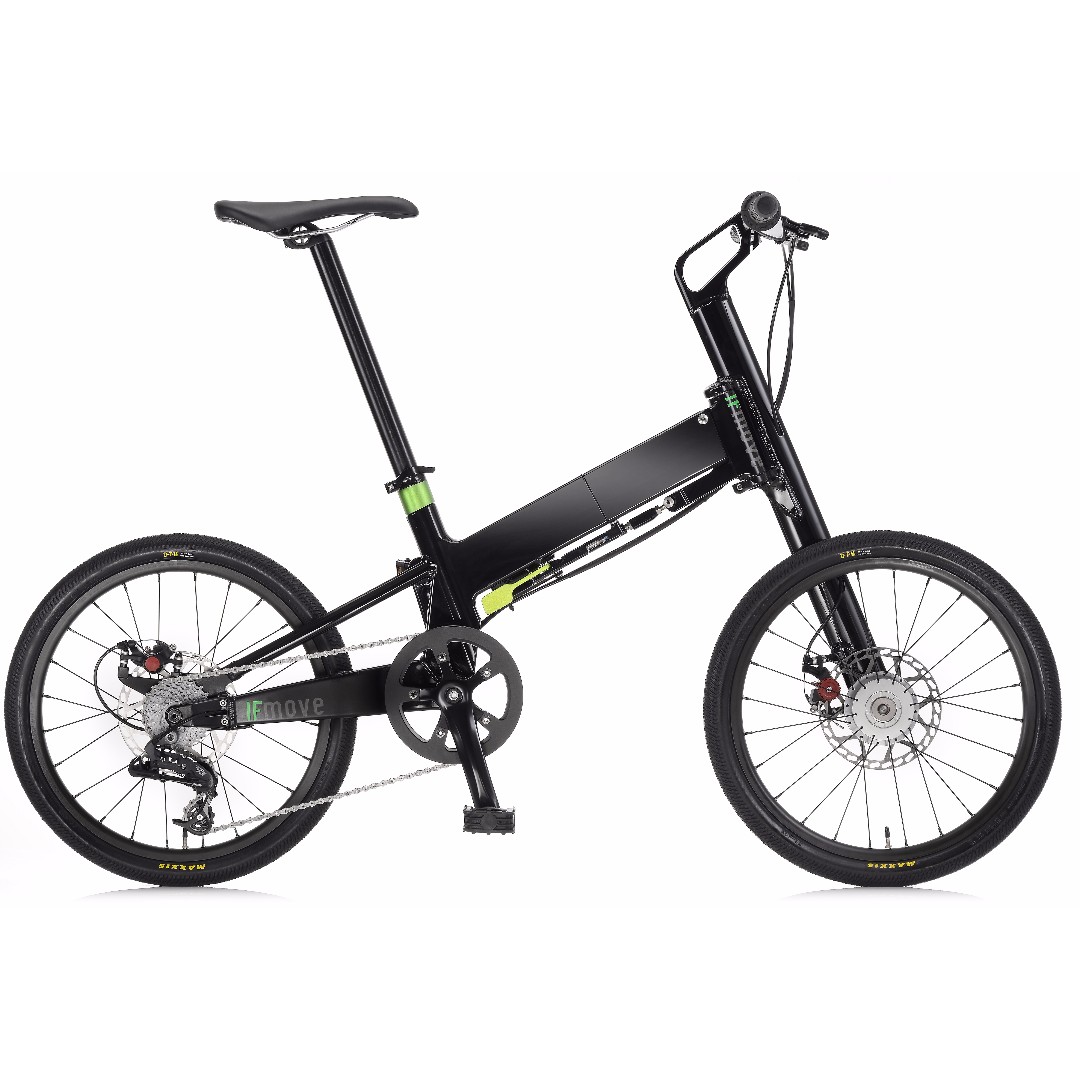 IfMove is a very slender foldable bike with very high performance. The bicycle is made by the in house Pacific Cycles. It is one of the quickest commuter bicycle available. The bike can be folded and rolled on a bus or train near you. When folded, the bike takes a very compact size making commuting very easy.
Features
Removable wheels that are detachable hence easy to maintain.
Large tires make riding very smooth and easy.
Study rims make bumpy rides bearable.
It weighs 11.8 kilograms.
A dimension of 97cm 27cm and 50 cms when folded.
The bicycle has won many awards. It won the reddot design award in 2013 and the Golden pin award.
Check out IfMove online on Facebook and Instagram.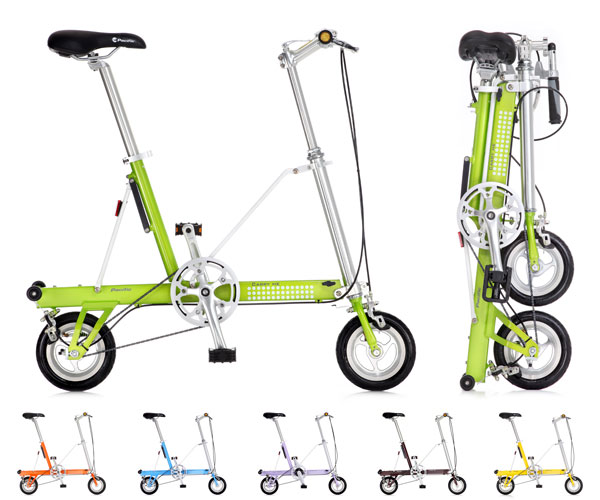 Carryme foldable bike is very light and compact, just like the IfMove. It can be rolled and weighs 8.4 kilograms when folded, making it the lightest foldable bike. Like other foldable bicycles, it can be rolled in the lift, shopping malls, workplaces with limited spaces, and into buses.
Features
Available in many unique colors.
The bike comes with three wheels having a low step. It makes it possible for young and older people to get on and off the bicycle.
Stands upright when folded, making it economical with space.
The bicycle offers a sturdy and smooth ride.
Has small built wheels and telescopic seats that accommodates riders of all weight.
Get your carryme Foldable online. Facebook | Instagram.
CarryAll folding bike is ideal for children, older people, and people who need special care. It's fitted with a two-wheeled rear base that helps the bicycle self-balance. The rider will, therefore, not need any assistance in riding. The stability offered by CarryAll bicycle is perfect on footpath rides.
Notable features of this bike include:
Has three 8 inches wheels.
Like all foldable bicycles, it is compact and folds easily.
Safe and very stable to ride, making it ideal for a family weekend ride.
The bike leaves a small footprint.
The bike Weights 10.3 kilograms.
Check out CarryAll Bicycles online. Facebook | Instagram.
Decathlon is ideal for both family weekend rides and daily commutes. The bicycle is easy to fold and unfold. Another great feature is its lightweight and a good speed of 7.
The compact design and versatility make Decathlon the best foldable bike in Singapore.
Key Features
Lifetime warranty on the bike.
Study and well built.
Transmits power excellently while the center of gravity remains a minimum.
You can also buy Decathlon Tilt 500 '20 on Facebook or Instagram.
Like the Decathlon, Schwinn is adaptable for many uses such as commuting and recreational purposes. It is lightweight, has a folding design, and a speed of 7. Decathlon is exceptionally portable. The bicycle also has reflective sidewalls and fenders, which makes it ideal for evening cycles.
Features
Lightweight.
The bike comes with a lifetime warranty.
Wheels are 20 inches.
Get your Schwinn Adapt online. Facebook | Instagram.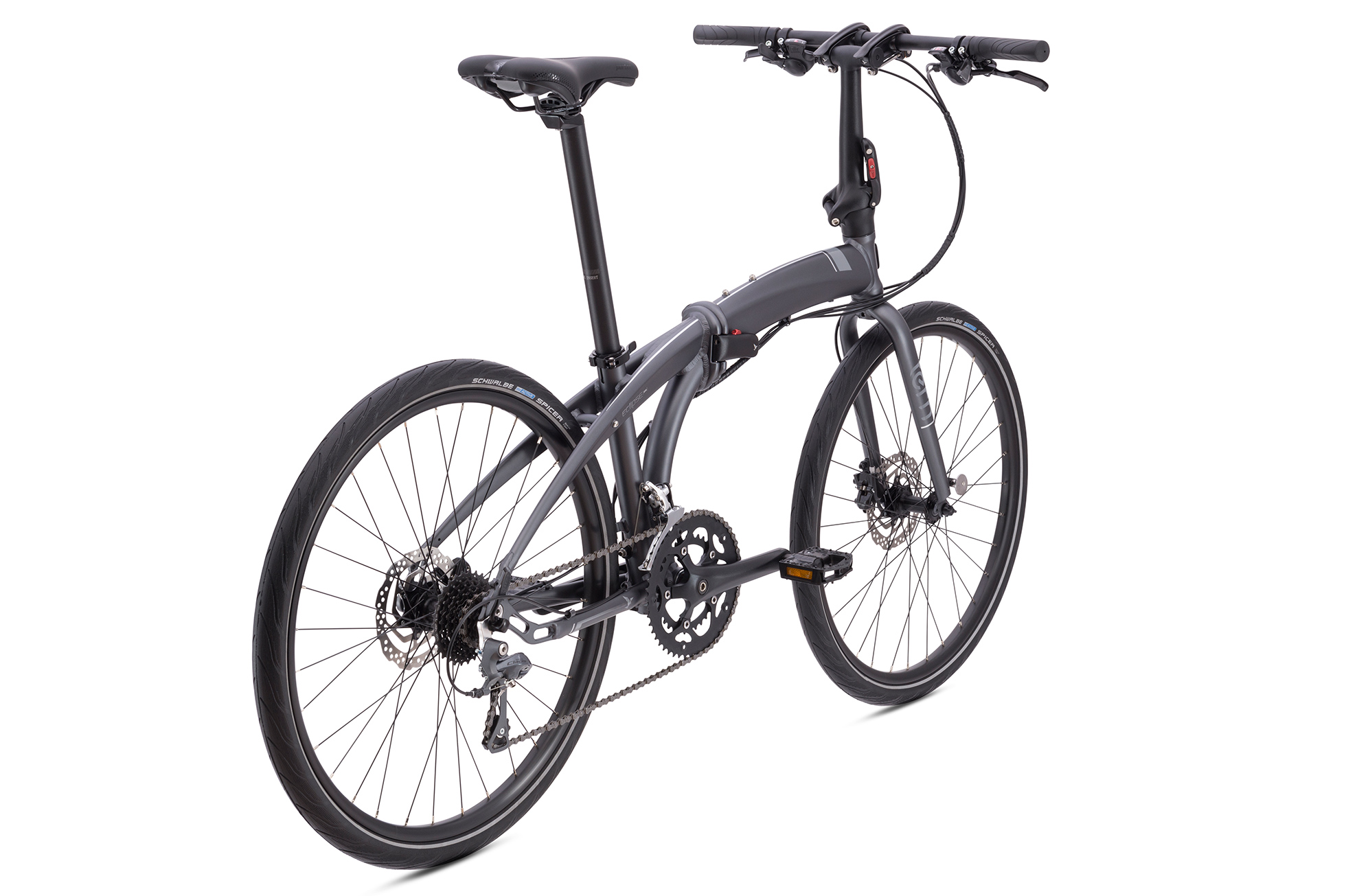 The Eclipse has a foldable quality, just like other bikes. Its wheels are size 26″, the height of the stem can, however, be adjusted. It has a hydraulic brake disc and handlebars that can be changed. These features make riding very easy and comfortable.
The Eclipse comes with fenders that are very useful during the rainy days. The lightweight is another plus that makes folding and unfolding quick.
Such unique specks make the bicycle the best foldable bikes in Singapore.
Get the Eclipse D16 online. Facebook | Instagram.
The EuroMini zizzo is lightweight and has Shimano components. It has a seven grip style shifter speed, and like other foldable bicycles, it is foldable and easy to carry around.
The frame has magnetic material that makes it very easy to fold and store. Zizzo's pedals are foldable with aluminum speed brakes that help navigate sharp corners on roads.
Key Features
The bike comes when it is fully assembled and ready to ride.
Powerfully built and of good quality.
Lightweight.
Get your EuroMini Zizzo 2019 campo online from their Facebook or Instagram Page.
DF-812G Mountain bike is one of a kind among the foldable bikes. The bike is full-sized when folded. It is more portable, sturdier, and lighter to carry around.
The bike is very efficient in Mountain cycling. With its lightweight, it becomes an ideal companion in all your outdoor cycling adventures.
Key Features
Available in different designs.
Well-built and sturdy.
Made in Taiwan.
The Aluminum Aerospace 7005 is Double Butted.
Shop online for your mountain bike. Facebook | Instagram
These best foldable bikes in Singapore come in handy for your commuting or recreational needs. Your choice of the foldable bike will depend on the size of the wheel, budget, durability, and warrants. Bicycles with warranties serve you better.
The design and components of your bicycle should also be of good quality. This will reduce your overall maintenance costs. Get your foldable bike today and let us know your experience!
Hopkins
I'm an accomplished and detail-driven content writer with copious experience in producing compelling, engaging and flawless content for a variety of blogs and websites for several years.
Related posts
Subscribe for newsletter
* You will receive the latest news and updates on Singapore's best trends!
Trending Posts