20 Perfect Father's Day Gifts Ideas To Make Him Feel Loved [2022]
Joanne, 3 years ago
16 min

read
3663
As we become adults, it is important to thank our fathers for all the work they put into us. With Father's Day just around the corner, this is a great opportunity to thank our dads and show our appreciation for what they've done for us over the years. As online shopping has given us access to such a wide variety of choices, it has become a trial to pick the perfect gift. This is why we have curated this list of the best Father's Day gifts that you can purchase online in Singapore to help make this process easier.
1. Calvin Klein: Men's Faceted Buckle Belt
Highlights:
Great quality
Sleek design
Suitable for all ages
If your dad is like many typical Singaporean dads, he will be wearing a belt that is perhaps even older than you! Most of the time it is worn out and your dad just doesn't bear to spend on himself to buy a new belt. If so, then perhaps it is time for you to buy a belt for him!
A known brand, Calvin Klein is popular for its great quality as well as sleek design. This belt by Calvin Klein is a classic design that is suitable for all ages. At $60, you can get a durable and high-quality belt to replace your dad's current belt!
Available on Shopee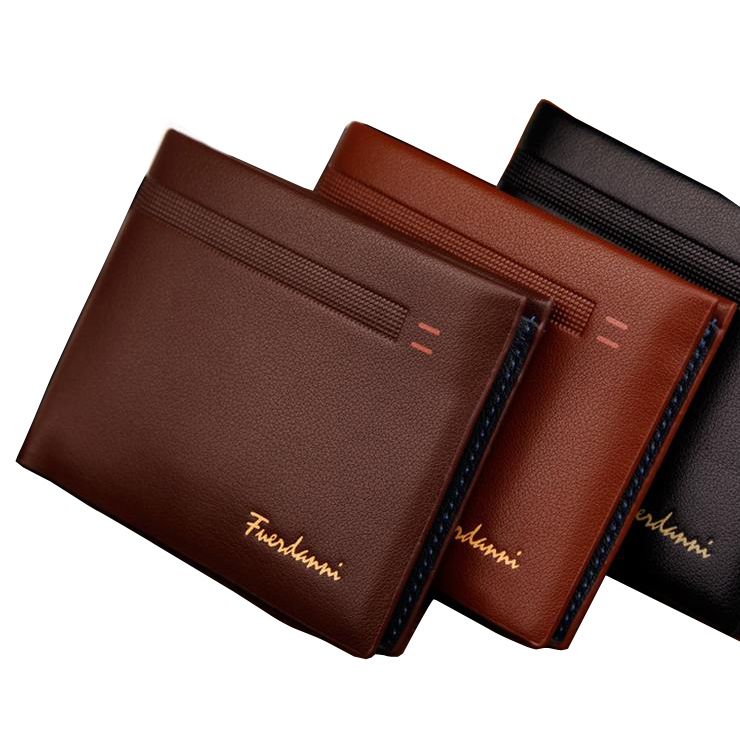 Highlights:
Classy design
Affordable
Durable
A necessary part to any father's attire is his wallet. As an item that is used frequently, it is prone to wear and tear after constant and repeated usage. This makes getting your dad a wallet as a Father's Day gift a great practical idea.
For a classy option that isn't too expensive, we recommend the Hugo Boss Black Metropole Bifold Wallet. This wallet from Hugo Boss is not only aesthetically pleasing, but it is also a practical option. Packing 8 card slots and 4 note slots, this wallet checks all the boxes. If your dad's current wallet is fraying or is in need of an aesthetic upgrade, the Hugo Boss Black Metropole Bifold Wallet is a great pick.
Available on Ssense
Highlights:
High quality
Affordable
Wide range of designs
There's something about a professional pen that just feels right when you're holding it. Whether it's the aesthetic appeal or the added weight, professional pens lend a sense of elegance and confidence to their user. Always something handy to carry around, purchasing a professional pen is a smart option for a Father's Day gift.
The Parker Sonnet Ballpoint Pen is our recommended pick for professional pens. Being both affordable and convenient, this pen will allow you to give a great present without having to break the bank. The pen is a ballpoint design with a retractable twist mechanism, both of which are appealing classic options. For added customizability, the pen is available in a range of designs to suit your father's preferences. Diverse, classic, and affordable, the Parker Sonnet Ballpoint Pen is a present for Father's Day.
Available on Lazada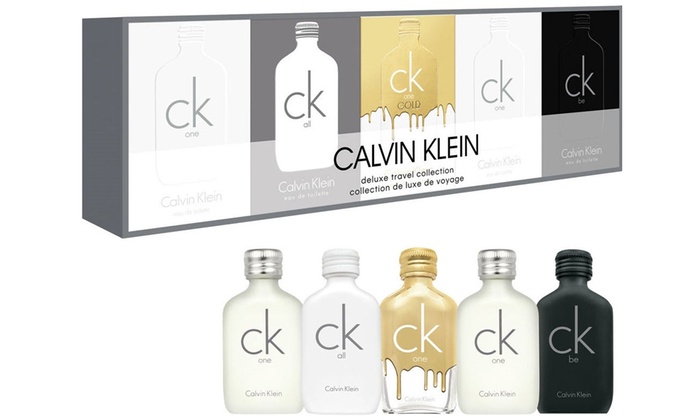 Highlights:
Refreshing fragrance
Sleek packaging
As we all know, applying cologne is an essential part of any morning routine before leaving to work. A good cologne is important for any professional image, supporting a clean and fresh look.
The Calvin Klein 'one' is a popular cologne that is sure to leave your dad impressed. As one of the global leading lifestyle brands, Calvin Klein knows how to make fragrances right. This contemporary fragrance is refreshing with its notable notes of cardamom, jasmine, violet and nutmeg among others. The Calvin Klein 'one' is a perfect refreshing cologne to give off that fresh vibe while still having a professional style.
Available on Lazada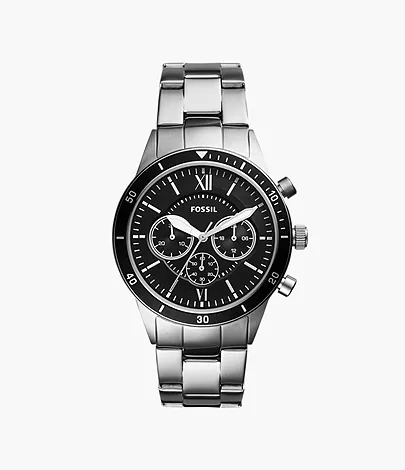 Highlights:
Sleek design
Easy clasp mechanism
Affordable
Every man needs a good watch. For most male readers, chances are that your father bought you your very first watch. This is a great chance to return a favour and give your dad a watch in return as thanks.
The Fossil Flynn Sport Chronograph BQ2226 is a sleek and professional watch that we recommend. Made using stainless steel, you can be sure that this watch will serve your dad well for years to come. With an easy clasp mechanism, it is convenient to slip on and off. The high level of quality and convenience along with its affordable price tag for a luxury brand makes this watch a great option for a Father's Day gift.
Available on Shopee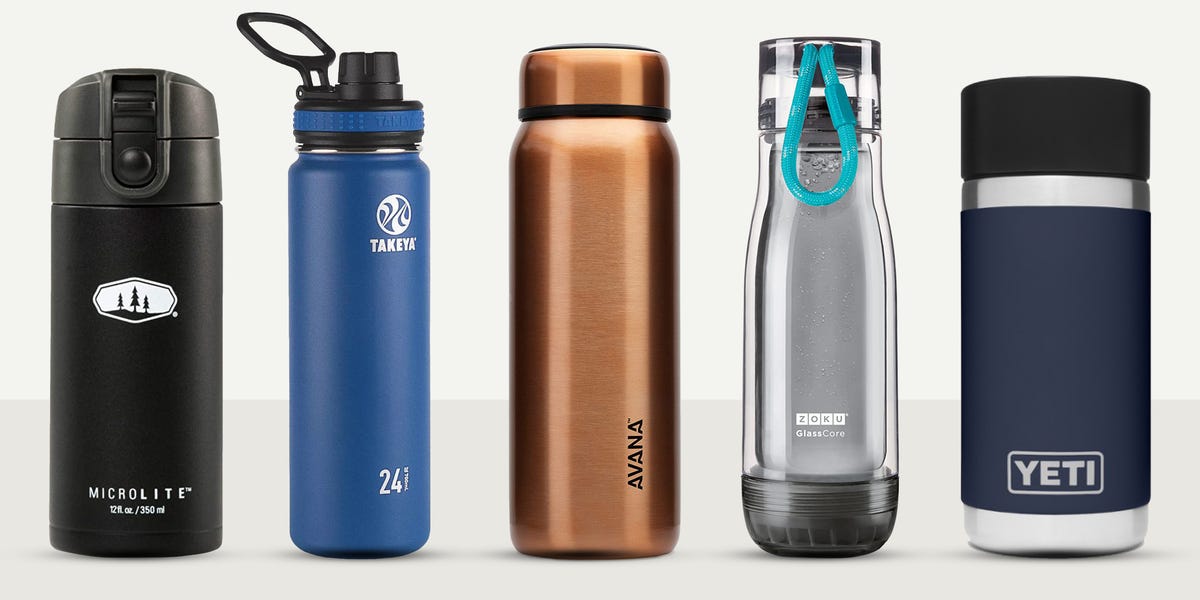 Highlights:
Practical gift idea
High quality
Can hold hot or cold drinks
Convenient and practical, consider giving a thermos flask as a gift to your father this Father's Day. Able to function as a water bottle yet so much more gives thermos flasks a wide range of applications.
We highly recommend the One Is All Thermos Bottle Vacuum Flask. Coming in both 900ml and 1200ml, this vacuum flask has the appropriate capacity needed. This thermos flask comes in a variety of stylish colours and can contain both hot and cold drinks, making it an amazing flexible option. If your dad is in need of a new water bottle, consider gifting this thermos flask as an upgrade to conventional water bottles this Father's Day.
Available on Shopee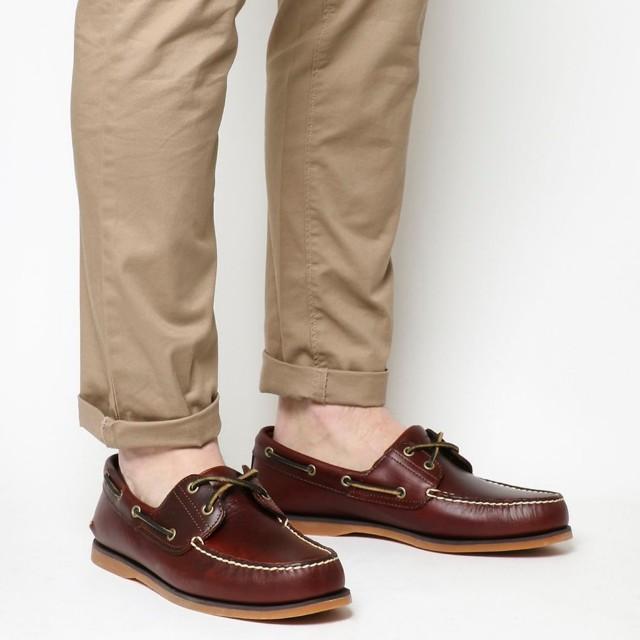 Highlights:
Classic design
Comfortable
High-quality materials
Having worked hard to provide for us, buying your dads a nice pair of comfortable shoes would be a great way to thank him for all that he's done. As one of the most convenient forms of footwear, loafers are an excellent choice for a Father's Day gift.
Timberland never disappoints when it comes to providing quality shoes. That is why we recommend the Timberland Classic 2 Eye Boat Shoes. With rubber outsoles, these loafers provide maximum traction and are slip-resistant. Their fit is also customisable due to the 360-degree rawhide lacing system, providing your dad with maximum comfort. Easy, breezy and aesthetically appealing, the Timberland Classic 2 Eye Boat shoes will have your dad walking with newfound comfort and style.
Available on Lazada
Highlights:
Comes in gold and silver
Can choose from premium pen and executive pen
Refillable, black ink
A classy and elegant customised gift
We all need a pen for everyday! But, admit it, no matter how many pens you buy, you end up losing it, or someone borrows it – but you tend to forget who. Prevent this by giving your dad a customised pens as a gift!
These customised pens can have your name engraved. They come in gold and silver, giving that classy and elegant vibe. These pens are very affordable too, and, in fact, they're refillable! Thus, these pens are economical and budget-friendly.
For the packaging, you may choose to have it in an acrylic pen box, which costs around a dollar. Inks come in black.
Available on Shopee
Highlights:
Multiple designs
Great material
If your dad is athletic and spends much of his time in the gym, then a gym towel is the way to go! Gym towels are a gem to fitness junkies. It's definitely a gym essential and will make a great gift for your dad this father's day.
These gym towels can be customized with your name, quotations, or any text you want. Also, small icons are available for you to add to the towel. These icons range from Santa hat, sushi, ice cream, boba, and a lot more. Their new design features the astronauts in the game Among Us.
Besides, you dad will be reminded of you after a great and fulfilling workout!
Available on Shopee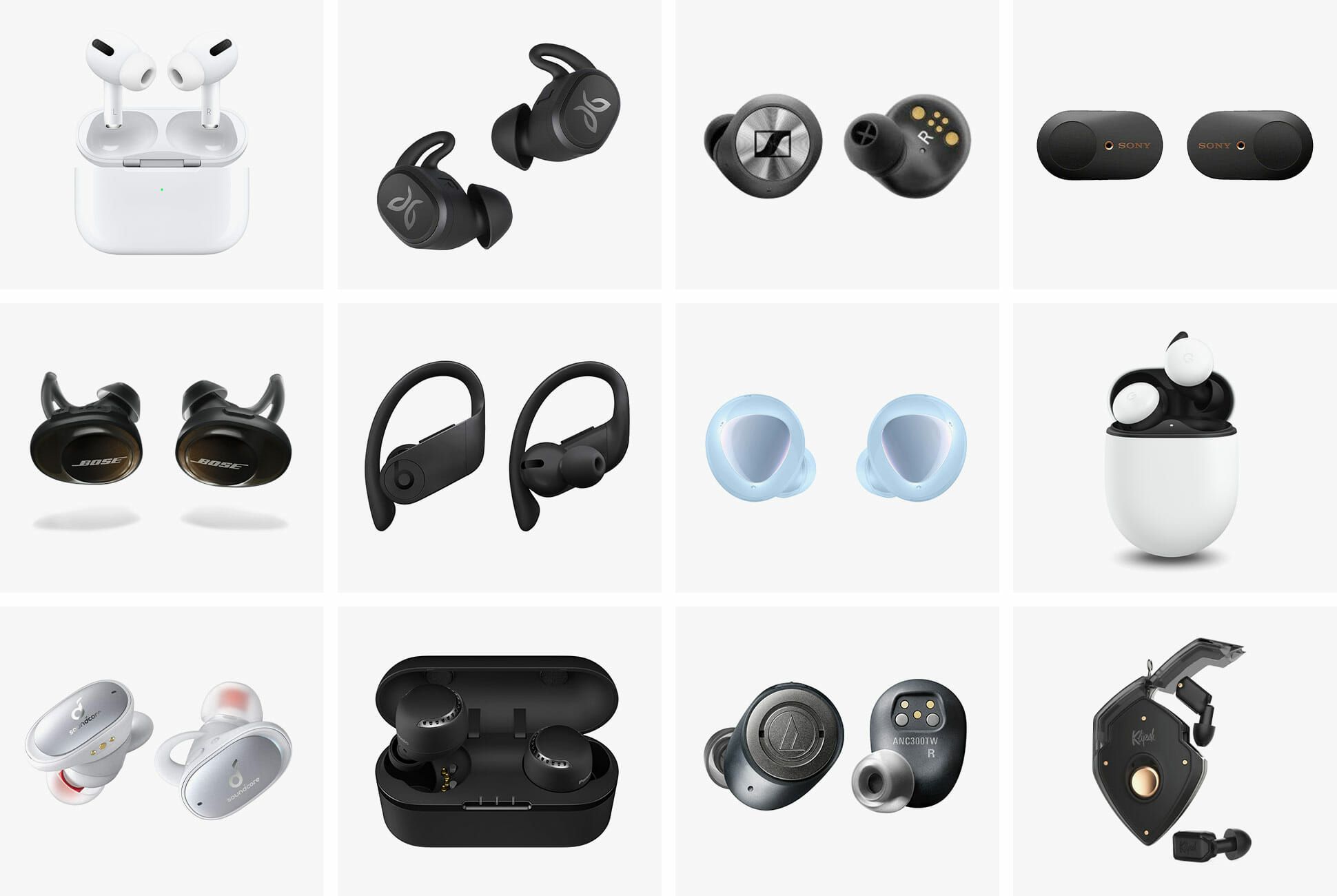 Highlights:
Resistant to dust and sweat
Long battery life
Convenient to carry around
Great for commuting or exercise, wireless earbuds have become increasingly popular and would make an excellent Father's Day gift. If your dad is currently using wired earpieces, it would be nice to introduce him to the convenient world of wireless earbuds.
In Singapore's perpetual summer heat, water-resistant earbuds are always a great option to prevent sweat damage. This is why we recommend the Jabra Elite Active 65t. With an IP56-rated design that comes with a 2-year warranty against sweat and dust, this wireless earbud is perfect for Singapore's climate. In addition, the Jabra Elite Active 65t is super convenient with a 5-hour battery life plus an extra 10 hours in the provided carrying case. This amounts to a total of 15 hours of battery change while on the go. If your dad loves to exercise or commutes to work regularly, we highly recommend these earbuds as a Father's Day gift.
Available on Lazada, Rack85 and Amazon
11. OSIM: uCozy 3D Neck And Shoulder Massager
Highlights:
Multiple designs
Versatile massager
Deep tissue massage
Is your dad often complaining about neck or shoulder pains? If so, you may want to consider getting him a massager. OSIM's uCozy 3D Neck and Shoulder Massager is a great choice as it is a versatile massager that can be used not only on your neck and shoulder but also on your lower back, legs and arms to relieve any sores and pain!
This massager features the new and improved 3D massage nodes that provide a deep tissue massage to effectively soothe any aches. So, show your love to your dad this father's day by getting himm this massager!
Available on Shopee
Highlights:
Organically farmed honey
Anti-bacterial
Low sugar
Wide range of options
Honey is well-known for its irresistibly delectable taste as well as a range of health benefits such as acting as an anti-inflammatory and having anti-bacterial properties. It is thus a popular option for you to gift to your dad this father's day!
Anaya is a true blue Singaporean brand that offers organically farmed honey with several benefits including high activity levels, anti-bacterial properties, as well as lower sugar levels of 17%. This makes the honey suited for people who wish to enjoy the benefits of medicinal honey while reducing their sugar intake.
In addition, this organically farmed honey from this Singaporean brand has several benefits including high activity levels, anti-bacterial properties, as well as lower sugar levels. They say the best gift is the gift of health. This father's day, gift your dad the gift of health with Anaya's wide range of honey!
| | |
| --- | --- |
| Address | NA |
| Contact Information | +65 9632 9646 | hello@gtclife.com |
| Opening Hours | 24 hours, daily |
Highlights:
Wide variety of gift boxes to choose from
Practical and useful gifts
Beautiful packaging
For over 20 years, Bath & Body Works have been creating scents that make people around the world smile. Whether you're looking for fragrant body care or a 3-wick candle, the brand has hundreds of quality products perfect for treating yourself or someone else.
Bath & Body Works has always been known as the perfect gifting destination. The brand has tons of different gift sets to choose from. All of them are packed beautifully, so you do not have to worry about getting gift wrappers or gift boxes separately!
Besides, with the COVID-19 pandemic playing out right before our eyes, gifts such as soaps and sanitisers are practical and useful. Not only that, they smell SO good! Prices start from just $10. So, if you are on a budget for father's day this year, Bath & Body Works is the place to go!
Highlights:
Bee Hive mesh design
Good circulation
Helps to prevent Deep Vein Thrombosis
If your dad's job requires him to stand for long hours, this next listing will be perfect for a father's day gift! So pay attention! Ebene Bio-Ray Compression Socks helps prevent Deep Vein Thrombosis (DVT), helps to minimize pain, swelling, and leg ache due to long hours of standing and sitting, and relieve tired achy legs and feet.
The compression socks help stimulate blood and oxygen circulation, which decreases the risk of blood clots. It is thus able to help to relieve tired, achy legs and feet. These socks by Ebene also feature a Bee Hive mesh design which allows great air circulation. Your dad will never have to worry about stinky feet with this pair of socks!
These socks are usually priced at $59.90. However, the brand often runs promotions where you can get them at almost half the price at $29.90. So do keep a lookout!
| | |
| --- | --- |
| Address | L.D. Waxson Singapore (A unit of Wipro Consumer Care) No 29, Defu Lane 9 Singapore 539269 |
| Contact Information | +65 6283 3822 | enquiries@ebene.com.sg |
| Opening Hours | NA |
Highlights:
Relives pain from tired ankles
Powerful airbag massage
Effortless adjustment to the speed
Here's another popular massager for you to get for your dad this father's day, especially if he is often complaining about tired legs and feet. Take a hint and get him a foot massager.
OSIM's uStiletto provides a pampering leg massage with its 'S-Tone Airbags' and 'S-Care Rollers. The auto-massage programs featured by uStiletto is extremely convenient. The perfect combination of relaxing and gentle massage technique helps in soothing any discomfort.
This product relieves the tension accrued on tired ankles and legs after a day of working and walking. Additionally, powerful airbag massage enhances circulation in the legs so that your dad can achieve healthier legs conveniently. He can easily and effortlessly adjust the speed of the leg massager and select the intensity of the airbags according to his preference. So, you do not have to worry even if your dad is not confident in using technology!
| | |
| --- | --- |
| Address | Multiple locations: Check it here |
| Contact Information | +65 9011 1902 | customerservice@osim.com.sg |
| Opening Hours | Check it here |
Highlights:
Host of health benefits
Well-known brand
High-quality ingredients
Consuming Korean red ginseng helps increase white blood cells called T- and B-cells for a stronger immune system. As the world's number 1 Ginseng brand, Cheong Kwan Jang has over 120 years of tradition and legacy inherited from Korea Ginseng Corporation. It is a government-certified brand deeply grounded in Korean national history since 1899. Cheong Kwan Jang uses only 6-year-old Korean red ginseng for maximum efficacy.
One of their most popular products is the Korean Red Ginseng Extract. You'll find no additives, no fillers, just 100% 6-year-old Korean red ginseng concentrated extract in the purest form. Using state of the art technology to retain the ginseng's active components at an optimal level, Korean Red Ginseng Extract is a highly effective product with a characteristic aroma and flavour of Korean red ginseng. It is highly potent – even a small dose is enough to deliver its benefits.
Each box comes with a serving spoon for convenient use. For a perfect and versatile health product this father's day, this is a great option. Besides, it can be consumed in various convenient ways. Your dad can add it into his favourite dish or beverage, or simply mix in warm or cold water as a healthy tea.
| | |
| --- | --- |
| Address | 133 New Bridge Rd, #B2-25 Chinatown Point, Singapore 059413 |
| Contact Information | +65 6444 3389 | info@wjl.com.sg |
| Opening Hours | 10.30 am to 8.30 pm, daily |
Highlights:
Bird's Nest with Marine Collagen
Strengthens immunity
Supports healthy aging
Who said only mums will enjoy bird's nest? Dads can enjoy the goodness of this too! This is where Kinohimitsu's Bird's Nest with Collagen has got you covered! This Bird's Nest combines the goodness of 100% genuine deluxe quality Bird's Nest, Marine Collagen, and Seaweed. It is carefully prepared to retain its nutrients, allowing you to enjoy the optimal benefits in one bottle.
This product also promotes healthy aging by relieving fatigue and supporting respiratory health. It is also a convenient gift as it is ready-to-drink and can be taken chilled or warmed. The decadent packaging also makes for a perfect gift!
| | |
| --- | --- |
| Address | Multiple locations: Check it here |
| Contact Information | info@kinobiotech.com |
| Opening Hours | Check it here |
Highlights:
Award-winning home massage service
Therapeutic massage
Gift vouchers available
What better way to thank your dad than a relaxing and therapeutic massage? Aleyda Mobile Spa is a well-established and award-winning home massage service for both local and ex-pat communities in Singapore since 2020. This father's day, thank your father with the gift of rejuvenation from Aleyda. We recommend the Aleyda's Signature Body Massage, which is touted for its therapeutic benefits, especially for easing neck, shoulder, as well as back tension. Great for tired fathers out there who are constantly out at work.
Aleyda Mobile Spa's massage team meets mom at her convenience by bringing the treatment to his doorstep. He doesn't have to leave the home! This luxurious home massage comes complete with a plush treatment table, fresh linen, spa music, as well as the expert care of a highly qualified massage therapist.
In addition, gift vouchers can be purchased for $165 for a 90-minute treatment. So, redemption can be made at your dad's convenience!
| | |
| --- | --- |
| Address | 81 Ave 4, #08-13 UB.One (Office) |
| Contact Information | +65 8668 7652 | +65 66047567 | hello@aleyda.com.sg |
| Opening Hours | 2.00 pm to 11.00 pm, daily |
Highlights:
Trendy design
Affordable
Beautiful packaging
Born of the spirit of Ancient Singapore – a cultural melting pot and bustling port on the Silk Road of the Sea – Forbidden Hill creates bold, contemporary treasures with a multicultural signature.
The cufflink deisgns by Forbidden Hill are inspired by Southeast Asia's history and cultures, and are designed in Singapore and manufactured by artisan jewellers in Thailand. The Ban Zu series is a modern interpretation of designs seen on Chinese pottery traded in Temasek around the 14th century, and is available in 925 Sterling Silver ($195) and Rose Gold ($305). The Sultanate of Malacca, founded by Iskandar Shah, is the inspiration for the Melaka series ($215), which is likewise crafted of 925 Sterling Silver. Both sets are available in a variety of bright colors.
| | |
| --- | --- |
| Address | 46 Kim Yam Road Singapore 239351 |
| Contact Information | +65 6909 5160 | customer.service@forbiddenhill.com |
| Opening Hours | By appointment only |
Highlights:
Wide variety of hampers
Same-day-delivery available
Affordable hampers
If you still haven't gotten the appropriate gift for your dad, we suggest that you get a Father's Day hampers from Gift Hampers Singapore. There are many different types of hampers for you to choose from. For example, one of their most popular items, A Quiet Cuppa, would make a great gift for tea time. It contains delicious and wholesome goodies like biscuits, charcoal squares, dried cranberry, and tea. If your dad needs some tonic drinks, check out their Spirited Moments hamper.
This hamper comprises healthy and empowering tonic drinks that are guaranteed to bring out the vibrant aura within. It also contains other carefully crafted combinations of items making it a near-perfect gift for almost all occasions.
With so many options for you to choose from, you'll be spoilt for choice!
| | |
| --- | --- |
| Address | NA |
| Contact Information | +65 62802212 | hello@gifthampers.com.sg |
| Opening Hours | NA |
As a result of our hectic lifestyles, it becomes easy to forget the little things that our fathers do for us to make our lives easier. With Father's Day coming soon, this is a great opportunity to show appreciation to our fathers for every big and small thing that they have done.
Related topic: Best Pie Delivery Services in Singapore
Related posts
Subscribe for newsletter
* You will receive the latest news and updates on Singapore's best trends!