10 Best Kid-Friendly Farms in Singapore for a Fun Outing! [2022]
Joanne, 2 years ago
12 min

read
3081
We know one thing our children are losing out on as they grow up in metropolitan Singapore: visits to the countryside and seeing actual live farm animals! We want our children to understand the origins of their food, participate in more outdoor events, see a more rustic side of Singapore, as well as have some wonderful animal experiences. So, today, we will round up the best kid-friendly farms for you and your family to have fun farm visits in Singapore. Your child will be able to see vegetables grow, feed animals, as well as spend the day exploring the great outdoors! Besides, with the school holidays right around the corner, this kid-friendly farm guide will come in handy! So, let's get started!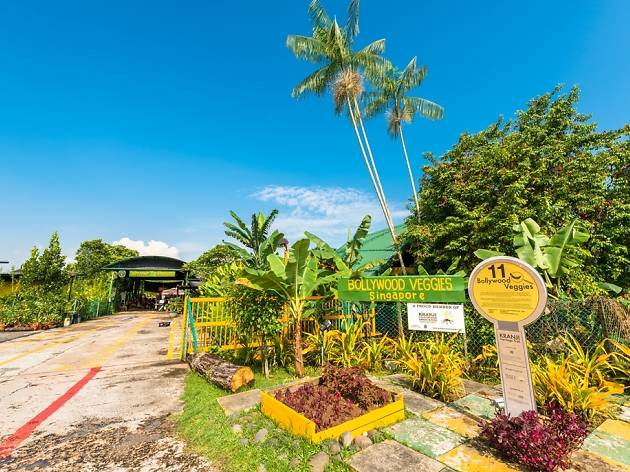 Highlights:
Farm tours and activities
Culinary classes
Farm-to-table food at the bistro
Set in the rustic environment of the northwest Kranji Countryside, visiting Bollywood Veggies is a step back to Singapore's lush history. The kid-friendly farm's location provides a great opportunity to see a fresh side of the island, rejuvenate your senses, connect with family, as well as enjoy the simple pleasures of real food.
The Bollywood Veggies story started in 2000, shortly after Ivy Singh and her husband Lim Ho Seng shelved plans to move to Perth. With the death of Ivy's best friend's husband, the couple pondered the direction their lives would take in their retirement years. Unwilling to waste away on a golf course, and cherishing their local friendships, the duo considered wider options.
With the help of then Minister of State for National Development Dr Vivian Balakrishnan, Ivy and a small band of visionary farmers pushed for changes in government agencies and regulations to expand the facilities and offerings of farms to include recreational spaces and F&B. In 2005, Poison Ivy on Bollywood Veggies farm opened its doors and the Kranji Countryside Association was established to promote the countryside as a destination for all.
Since then, the farm has grown from strength to strength. They run regular farm tours and activities that will have your kid having fun while learning! After a day of learning, you can even enjoy some delightful food at the Poison Ivy Bistro where they serve up farm-to-table food and feature farm products such as banana bread, tapioca and sweet potato chips, sambal and kaya!
Address
Bollywood Veggies 100 Neo Tiew Road (Kranji) Singapore 719026
Contact
+65 6898 5001 | enquiries@bollywoodveggies.com
Business Hours
Thursday and Friday: 7.00 am to 5.00 pm
Saturday and Sunday: 7.00 am to 7.00 pm
Highlights:
Able to milk a goat
Close-up experience with animals
Get to enjoy goat milk after
Those of us who were fortunate enough to head to countries like Australia and New Zealand may remember milking cows at farm visits. Did you know that you can do something similar in Singapore? At Hay Dairies Goat Farm, you can safely milk a goat and get to drink goat milk right after!
With more than 20 years of establishment, Hay Dairies is the only goat farm in Singapore since 1988. The farm has more than 800 goats of mixed breed with origin heritage from Minnesota, United States.
At the farm, milking takes place once a day, in the very early morning till about 10:30 am. You can view the milking process from the time they open for a farm visit at 9.00 am till about 10:30 am. So, rise and shine in the morning, make a trip down to the arms of nature and enjoy viewing the goat milking session! This will also be a good chance for you and your family, especially young children to have a real and close-up experience of the animals in action.
| | |
| --- | --- |
| Address | 3 Lim Chu Kang Lane 4, Singapore 718859 |
| Contact | +65 6792 0931 | order@haydairies.com.sg |
| Business Hours | Wednesday to Monday: 9.00 am to 4.00 pm |
Highlights:
Unique produce sold at the shop
Large breeding ground for frogs
Friendly farm guides
Jurong Frog Farm began in the 1970s as a breeding facility for American bullfrogs in the Jurong district. It relocated to its new Kranji site in 1993, covering 1.2 hectares, but kept its original name. It is Singapore's only frog plantation, breeding tens of thousands of frogs.
At Jurong Frog Farm, you will also find a Royal Frog Shop which sells a small range of frozen produces such as frog meat, crocodile meat, fish, as well as venison.
During their guided tour, a friendly farm guide will explain to the kids about the 4 lifecycle stages of frogs with real frog eggs, tadpoles, tadpoles with legs and froglets.
The kid-friendly farm presents an excellent opportunity for children to understand more about frogs and their life cycles, acquiring useful insight and information that goes beyond what they learn in their Science textbooks about frogs!
| | |
| --- | --- |
| Address | Lim Chu Kang Lane 6 Singapore 718864 |
| Contact | +65 6791 7229 | events@jurongfrogfarm.com.sg |
| Business Hours | 9.00 am to 5.30 pm, daily |
Highlights:
Organic farming methods
Friendly farm tours
Fresh crops that can be purchased
Quan Fa Organic Farm is a kid-friendly farm that subscribes to ecological agrarian methods of farming, abstaining from the use of pesticides and harmful fertilizers, to produce only the freshest food crop that is both nutritious and healthy.
Since the farm's inception in 1999, they have been cultivating organically grown vegetables for the large masses of Singaporeans. Over the years, they have grown from the humble beginnings of a small organic vegetable retailer to one of the leading distributors in Singapore today!
At the farm, your child will get to learn about organic farming and its methods during Quan Fa Organic Farm's farm tours. You and your family will be able to see different vegetables and how they grow neatly on the farm. At the end of the tour, you will even get to enjoy some drinks and vegetable soup, or purchase some fresh produce at their shop!
A visit to Quan Fa Organic Farm will definitely be an eye-opening experience for your child as they learn that the veggies that they eat daily do not just appear magically at the supermarket!
| | |
| --- | --- |
| Address | 2G Neo Tiew Lane Plot 119, Singapore 719095 |
| Contact | +65 6793 7693 | info@quanfa.com.sg |
| Business Hours | NA |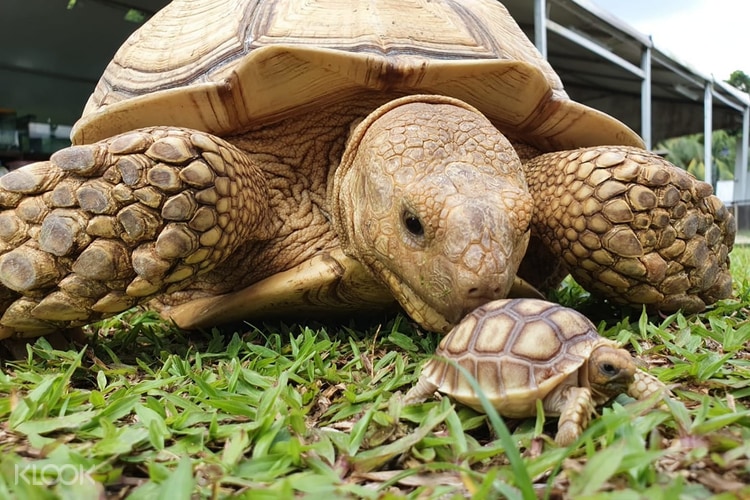 Highlights:
Low entrance fees
Hand-feed turtles
Free-roaming turtles
Home to 200 turtles and tortoises, The Live Turtle and Tortoise Museum of Singapore is the place to go to introduce your child to turtles and tortoises! At the kid-friendly farm/museum, you can see and feel the spirit of the Sulcata Tortoise for luck, and the Malaysian Giant River Turtle for wishes.
You child will be fascinated by the majestic Pig Nose Flying Turtle and the Six Legged Tortoise. Listen to the lonely noise of the Indian Star Tortoise and marvel at the strange looking Soft Shell Turtle from India.
Be entertained by the funny antics of Terrapins and Box Turtles roaming freely through the park. You can also pet and hand-feed some of them! If you are in luck, you may even get a rare glimpse of nature at work as these reptiles mate or give birth!
All in all, The Live Turtle and Tortoise Museum of Singapore is more than just a collection of reptiles! It is a true learning experience for all.
| | |
| --- | --- |
| Address | ORTO #01, 81 Lor Chencharu, 01, 769198 |
| Contact | enquiries@turtle-tortoise.com |
| Business Hours | Wednesday to Sunday: 10.00 am to 6.00 om |
Highlights:
Wide range of activities
Sustainable farming
Regular workshops
Citizen Farm is a kid-friendly farm that adopts a closed-loop urban farming system that integrates natural systems with modern technology, and a more robust and sustainable urban farming model for the world. Their farming model features an array of different farming systems which grow the best quality products with the least amount of waste. Unlike traditional farms, their agricultural by-products are composted and upcycled into fertilizer, which goes back into nourishing the soil and plants. This circular economy is robust, sustainable.
The farm organizes a suite of gardening and sustainability workshops where your child can learn how to grow his or her own food. This includes a tour of their indoor microgreens room, outdoor gardens, container farms and more.
They also run weekend workshops that individuals can attend. Sessions like the basics of organic farming, how to grow microgreens growing, tea making and more are available for all! Check out their Facebook page regularly for workshop announcements that you and your family can enjoy.
| | |
| --- | --- |
| Address | 60 Jalan Penjara, Singapore 149375 |
| Contact | +65 8817 4054 | hello@ediblegardencity.com |
| Business Hours | Contact for information |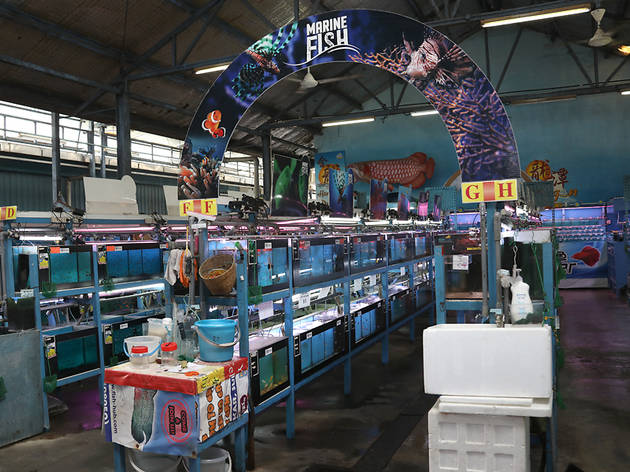 Highlights:
Wide range of public attractions
Affordable rates
Guided tours
Qian Hu Fish Farm Trading is an integrated "one-stop" service provider ranging from farming, importing, exporting and distributing ornamental fish. Currently, Qian Hu able to export fish directly to 4 countries, namely, Singapore, Malaysia, Thailand, and Indonesia.
This kid-friendly farm offers a whole host of attractions and activities that will keep you and your family occupied this weekend. Reminisce the good old kampong days with their Long Kang fishing experience. Remember when families got together and children were out playing and enjoyed netting fishes from the canals and streams? Bring your kids down to Qian Hu and let them experience the same excitement and joy of catching their own fishes, bringing them home and caring for them.
The farm even has guided tours that take the guests through a more informative tour, describing in greater detail some unique fishes, which continent they come from, and their native/natural habitats. End your day with a fish spa where you can enjoy and treat your feet to an alternative-healing method from Eastern Europe. The Garra Rufa fish thrives on dead skin cells and will gladly help provide your tired feet with natural exfoliation.
With so many public attractions, you will never hear your child say that he or she is bored at Qian Hu Fish Farm!
| | |
| --- | --- |
| Address | 71, Jalan Lekar, Sungei Tengah Singapore 698950 |
| Contact | +65 6766 1554 | qianhu_retail@qianhu.com |
| Business Hours | Contact for information |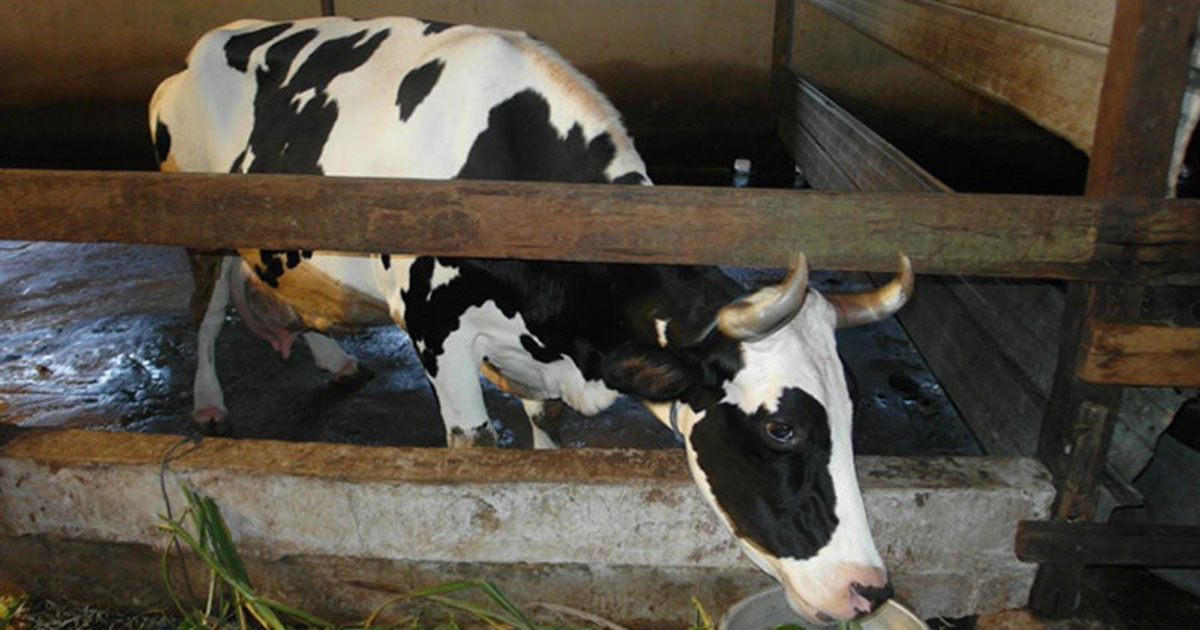 Highlights:
Homely and friendly atmosphere
Lush green countryside
Friendly tour guide
By the narrow road of a busy lifestyle, there is a diversion at No 6, Lim Chu Kang, Lane 8a. Yes, it is our renowned Singapore's Kid-friendly Farm, Viknesh Dairy Farm Pte Ltd. The team at Viknesh Dairy Farm guarantees a lush, green countryside farm. If your child is a nature lover, he or she will fall in love with a deep bond with bovine and scenery.
As a family-owned business, the team has been delivering best rated fresh cow milk for Singaporeans since 2003. The farm produces pure organic fresh cow's milk and provides Cow and Calf services for House Warmings, Temple Prayers, as well as for auspicious days or occasions.
At Viknesh Dairy Farm, kids can feed the cows, pat a cow, and even be brought around the entire farm for a tour with a friendly tour guide! The farm is right next to Hay Dairies Farm, so, after feeding goats, why not come over to feed some cows?
| | |
| --- | --- |
| Address | 6 Lim Chu Kang Lane 8A, Singapore 719607 |
| Contact | +65 9380 5495 | Viknesh.waren1@gmail.com |
| Business Hours | 10.00 am to 4.00 pm, daily |
Highlights:
Wide range of attractions
Unique staycation experience
Able to relive the Kampong life in Singapore
If you are seeking a unique stay experience or just an outing with your friends, family and lovely kids beyond the usually hectic and busy urban part of Singapore in the usually busy shopping malls, how about a day-out or a family staycation in one of Singapore's unique kampong like villas surrounded by local farms and animal activities at Gallop Kranji Farm Resort spread over an area of approximately 50,000 sqm?
You might be surprised to learn that in Singapore, tucked away from the busy city and situated in the northwest part of Singapore surrounded by over 100 farms, are also 35 villas of different categories to accommodate your stay needs. Explore the serenity of the environment and the surrounding countryside attractions and feel the slower pace of 'kampong life' in Singapore.
In and around the resort, see and tour the kid-friendly farm's vegetable, fruit and herb plantations on the premises on a guided tour. Founded in 2016, there is even a Bird Nest Museum that aims to provide an educational experience for visitors. You can purchase traditional and edible Bird's Nest from the farm as part of health benefits. Spend time prawning away or bottle-feed koi fishes like babies. For the energetic kids, spoil them with a kampong-themed playground area!
| | |
| --- | --- |
| Address | 10 Neo Tiew Lane 2, Singapore 718813 |
| Contact Information | +65 6898 9228 |
| Business Hours | 24 hours, daily |
Highlights:
Unique farm excursions
Friendly farm tours
Open daily
Kin Yan Agrotech Pte Ltd is situated in Lim Chu Kang Agrotechnology Park, near Sungei Buloh Wetlands Reserve. They are Singapore's largest commercial organic wheatgrass farm that produces and supplies such crops. Also found within the farm are fresh edible cactuses, aloe vera and mushrooms.
The kid-friendly farm also organizes a wide variety of farm tours. Your kid will get to go on farm excursions that introduce items like wheatgrass, pea sprouts, mushroom, cactus, as well as aloe vera. At the end of each tour, each participant will receive a bottle of fresh rosella drink and 1 pack of 150g pea sprouts or equivalent!
| | |
| --- | --- |
| Address | Kin Yan Agrotech Pte Ltd 220 Neo Tiew Crescent, Singapore 718830 |
| Contact Information | +65 6794 8368 |
| Business Hours | 9.00 am to 5.00 pm, daily |
There you have it, some of the best kid-friendly farms in Singapore for you and your child to spend some time out in the sun and learning new things! Shake up your normal family routine with boring trips to the mall and opt for a visit to any of these farms this weekend! If you are looking for more ways to shake things up, check out our article on the best childhood snacks in Singapore to bring your child back to simpler times! They can enjoy the snacks that you once did as a child!
Related posts
Subscribe for newsletter
* You will receive the latest news and updates on Singapore's best trends!
Trending Posts
May 30, 2023

What is Matcha? Matcha...

May 31, 2023

TLDR: In this article,...

May 31, 2023

TLDR: As an audio...