7 Best Facial Scrubs in Singapore [2022]
Megha, 3 years ago
5 min

read
3232
Tired of looking for a facial scrub that keeps its promises? Your search ends here, as we have prepared this list especially for you! Facial scrubs are integral because they exfoliate dead skin cells, and lead to vibrant, radiant skin. However, we may have slacked off a little considering most of us were on 'work from home' arrangements. Phase 2 is going into full swing on 19th June 2020. So, this means some of us to need to go back to our workplaces. As a result, fighting pollution and city grime when stepping out is inevitable. However, you can't win this battle alone and would require help from the special forces. Cue in: the best facial scrubs you can buy online in Singapore.
Detoxify Pores: Firstly, this targeted scrub deep-cleanses your pores with its blend of walnut, coffee, and bamboo. Most importantly, these ingredients also help you keep acne and breakouts at bay.
Pleasantly Gentle: This formula is great for blemish and acne-prone skin because of its super fine texture.
Best For: Oily, and combination skin with issues such as congested pores, blemishes, and scars. All in all, truly one of the best facial scrubs in Singapore. So, go ahead and use daily to fight the city grime the Frank Body way.
Price: $32.00
"The Hollywood 2-min Facial:" Certainly, Exfolikate is your key to at-home Hollywood facial for quickly polishing your skin. The steps are very simple such as applying to wet face, massaging for 30 seconds, and leaving for 2 minutes.
Natural Exfoliants: This product's hero ingredients are its natural scrubbing particles. For instance, the lactic acid and fruit essence including pineapple, papaya, and pumpkin work together revealing smoother, brighter complexion.
Best For: Combination skin as well as skin with hyperpigmentation. Recommended usage is 2-3 times per week.
Price: $15.00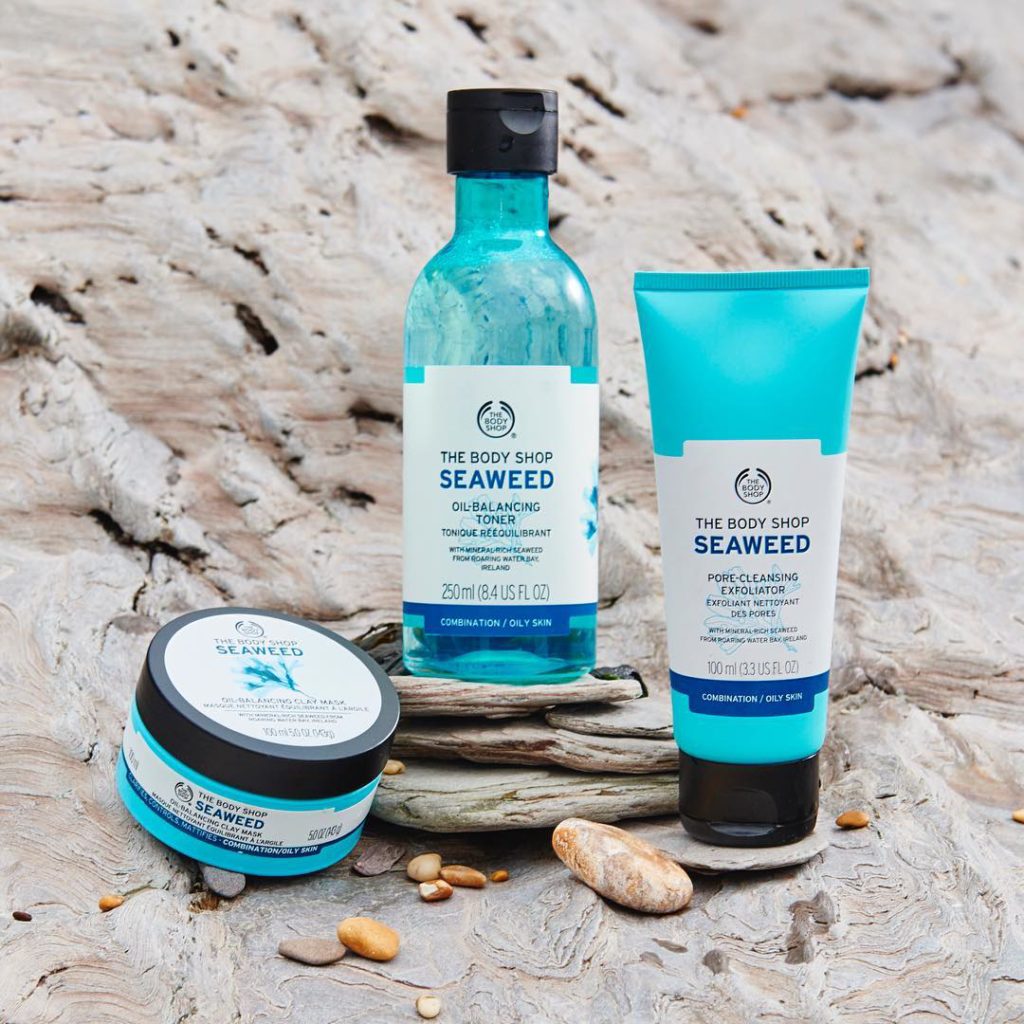 Clarify Pores: This product consists of mineral-rich seaweed that sucks out grime from your pores. Furthermore, the olive stone and jojoba bead exfoliators cleanse and refine your pores.
Reduced Pore size: While it is impossible to permanently reduce pore size, this exfoliator improves the appearance of your pores.
Best For: Combination or oily skin. But, you can use the product for all skin types to effectively combat clogged pores from pollution. Overall, hands down one of the best facial scrubs in Singapore.
Price: $28.90
3x Polishing Power: Firstly, Bright Boost consists of Mandelic and Glycolic AHAs to brighten your skin. Thus, this product not only clarifies skin from dirt, impurities, and bacteria, but also helps exfoliate oil and grime.
Instant Glowing Skin: Neutrogena states that the formula instantly awakens dull skin by enhancing surface cell turnover by 10 times. In other words, the ingredients dissolve bonds between old skin cells to exfoliate dead skin.
Best For: All skin types. Above all, this product works incredibly well to remove dullness and signs of aging. Use 2-3 times weekly for the best glowing skin.
Price: $28.80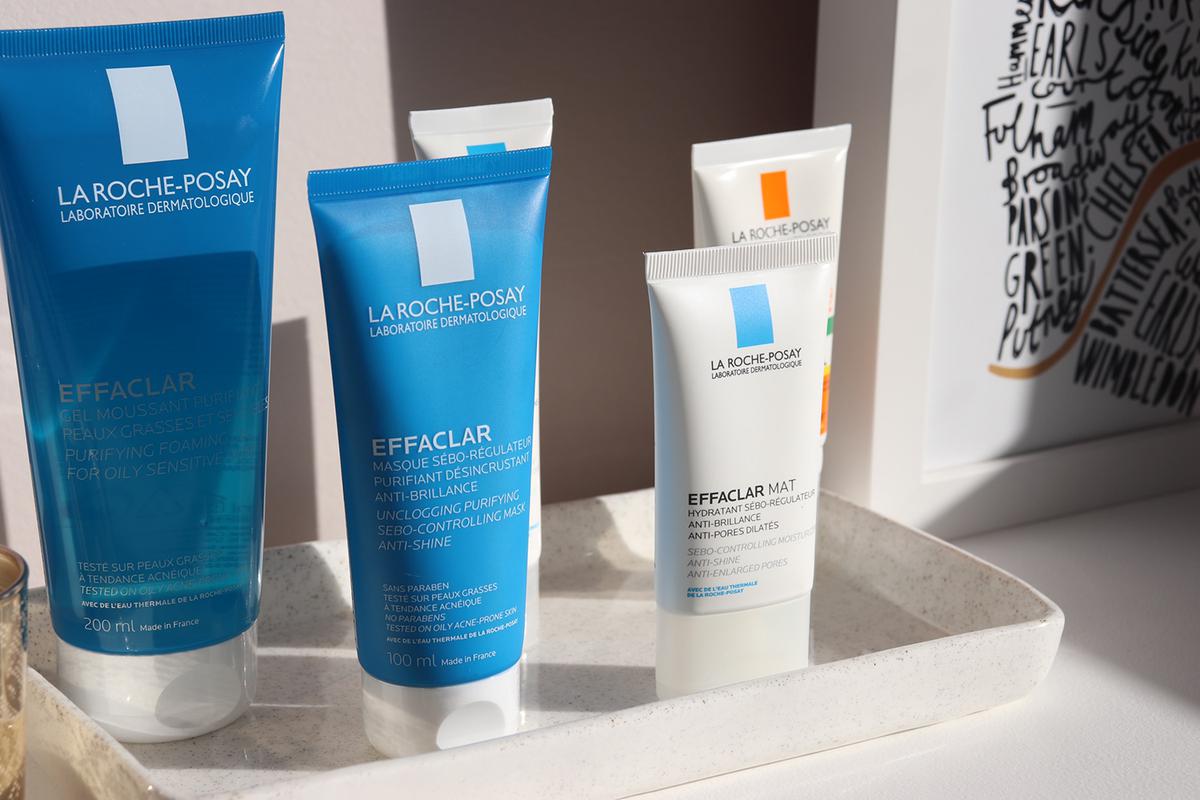 Physiological pH Balance: Compared to other gentle scrubs, this product is the best for maintaining skin's optimal pH balance. Furthermore, this scrub does not contain any soap, alcohol, colorant or parabens.
Purifies and Smoothes: This formula works well to remove grime because of its ultra-fine scrubbing particles.
Best For: Sensitive skin. In addition to fighting grime, this product is perfect for makeup removal. Most importantly, it is gentle for daily use. Truly one of the best facial scrubs in Singapore.
Price: $20.18
Stimulates Microcirculation: This scrub + face mask provides immediate radiance by gently exfoliating your skin. Moreover, the scrubbing motions ensure microcirculation that add a healthy glow.
Innovative Biotic Complex: The product includes an "innovative biotic complex" consisting of lactic acid, prebiotics, and sea minerals. That is, these ingredients aim to nourish the "skin's protective ecosystem" called the microbiome. Along with the aforementioned, the formula also includes vitamin E to revitalise your skin.
Best For: All skin types. Use twice weekly to remove grime and other impurities, and also to keep skin protected against further pollution.
Price: $15.00
2-in-1 Non-Irritating Scrub: Do you skip facial scrubs in fear of skin irritation? Or do you skip scrubs because you are lazy? Either way, this 2-in-2 scrub cleanser's got your back. Indeed, the best part is that it leaves your skin feeling smooth and supple. This is because its gentle formulation does not strip away your skin's natural oils.
Intoxicating Scent: In addition to the benefit of brighter and smoother skin, awaken yourself to the product's intoxicating scent. That is, you get an aromatic blend of Grapefruit, Spearmint, and Lemon.
Best For: Normal, combination, or oily skin types. Since this product consists of sparsely spread fine beads, you can use it twice a day. Thus, to this we say, nothing to fight grime like the GinZing Ranger!
Price: $32.00
Thus, ends the list of our best 7 facial scrubs to buy online in Singapore to fight against city grime. Please remember to be gentle while using exfoliators and to consult a dermatologist if you notice any allergic reaction.
Also, let us know what your favourite product is, and if we have missed any honourable mentions.
Related Topic:
Written by Megha Hareendran
Related posts
Subscribe for newsletter
* You will receive the latest news and updates on Singapore's best trends!
Trending Posts
May 30, 2023

What is Matcha? Matcha...

May 31, 2023

TLDR: In this article,...

May 31, 2023

TLDR: As an audio...