7 Best Exfoliators to Buy in Singapore [2022]
Ress Legaspi, 3 years ago
5 min

read
7118
Exfoliating is the process of removing the dead and dull skin cells in your body using an exfoliant, which could either be chemical and physical. Physical exfoliation involves using a sponge, towel, or a brush. Usually, we aid this tool with the use of a liquid, gel, or scrub with granules like microbeads to smooth and refine the skin. With chemical exfoliation, enzymes, and acids like alpha hydroxy acids (AHAs), beta hydroxy acids (BHAs) are used to loosen the substance that holds dead and dull skin cells together, so they are easy to remove. Overall, regardless of whether you prefer chemical or physical exfoliants, it doesn't change the fact that exfoliating is extremely important. Thus, to help you maintain healthy and glowing skin, here are our 7 best face scrubs in Singapore for exfoliating your skin.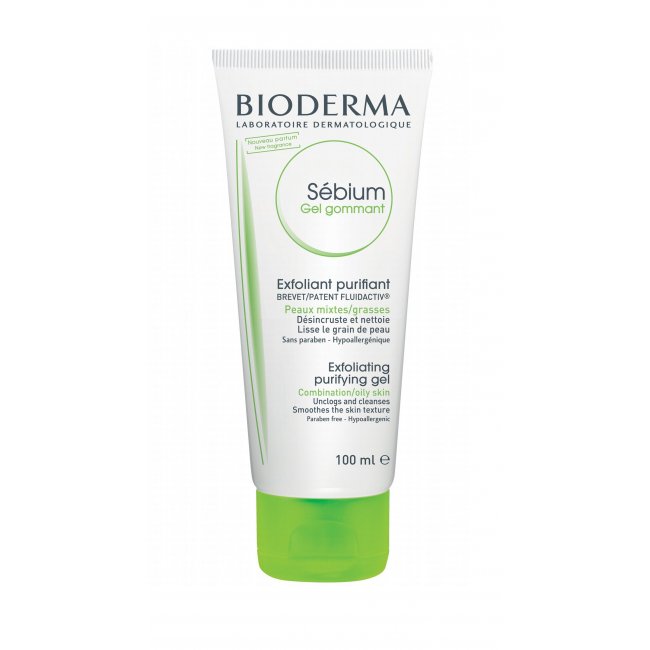 This is a good facial scrub for oily or combination skin as it's not too aggressive to the skin. It is extremely effective as it contains micro-granules, glycolic and Salicylic acids. It also helps to combat hyperkeratinization. Overall, this is a superb face scrub and is truly one of the best face scrubs in Singapore.
Instructions: Apply Bioderma Sébium Gel Gommant 1 to 2 times per week on a damp face, avoiding the eye contour. Massage in circular motions for few minutes or until absorbed. Finally, rinse and dry gently for regular cleaning of the skin using Bioderma Sébium H2O or Bioderma Sébium Gel Moussant.
Neutrogena is a well-known drug store skincare brand, and their purifying scrub is an oil-free face scrub that removes dirt that clogs up the pores. It cleanses and removes skin impurities from the face and leaves the skin healthier. Dermatologists tested, it doesn't contain any plastic microbeads.
Instructions: Moist face. Apply to hands, add water and work into a lather. Massage face gently. Rinse meticulously.

This is a very affordable exfoliating gel that is very popular in Japan and is well known in other countries in Asia. It is very straightforward in what it claims to deliver, which is exactly why so many people trust it.
Moreover, it delivers gentle exfoliation without any harmful chemicals. It is very safe for any skin type, even for those who have sensitive skin. Made from activated hydrogen water that prevents oxidation, it helps to gently catch and remove dead skin cells from the skin surface
Instructions: After cleansing, towel-dry the face and gently massage Cure Natural Aqua Gel. Rinse with water. Use once or twice a week.

This product is a non-abrasive and gentle exfoliator. It is a gluten-free perfect, that is suitable for any skin type.
Additionally, it contains jojoba wax beads and biodegradable exfoliating beads to physically remove the dead skin cells. Expect a 69% smoother look after using this product.
Instructions: Apply to clean skin (dry or moistened), avoiding the eye area. Massage gently using a circular motion. Rinse off thoroughly. Finish the process by spraying a fine mist of Avène Thermal Spring Water. May be used once or twice a week, according to skin type and condition.

Excellent exfoliating powder to balance skin pigmentation. No artificial fragrances, and coloring are used in making this product.
Additionally, this face scrub is also cruelty-free and gluten-free. It is mild enough to use every single day and helps to remove dulling surface debris. We recommend pairing it with the nighttime use of Daily Resurfacer to help reduce the signs of premature aging. Overall, hands down one of the best face scrubs in Singapore.
Instructions: Dispense a half-teaspoon of Daily Microfoliant® into your damp hands and create a creamy paste by rubbing hands together. Apply to face in circular motions. Make sure to avoid the eye area. Massage mildly for one minute, then rinse thoroughly. Suggested to follow with Multi-Active Toner or UltraCalming Mist and prescribed Dermalogica Moisturizer.

This is an amazing face scrub and is truly one of the best face scrubs in Singapore. Although a bit expensive, a little bit of product will go a long way. It has aloe vera, chamomile, and jojoba to provide moisturization and makes use of aluminum oxide crystals for exfoliation.
Instructions: Dampen skin with tepid water. Slowly and mildly massage cream onto skin for one to two minutes, avoiding the eye area. Finally, rinse thoroughly and pat dry.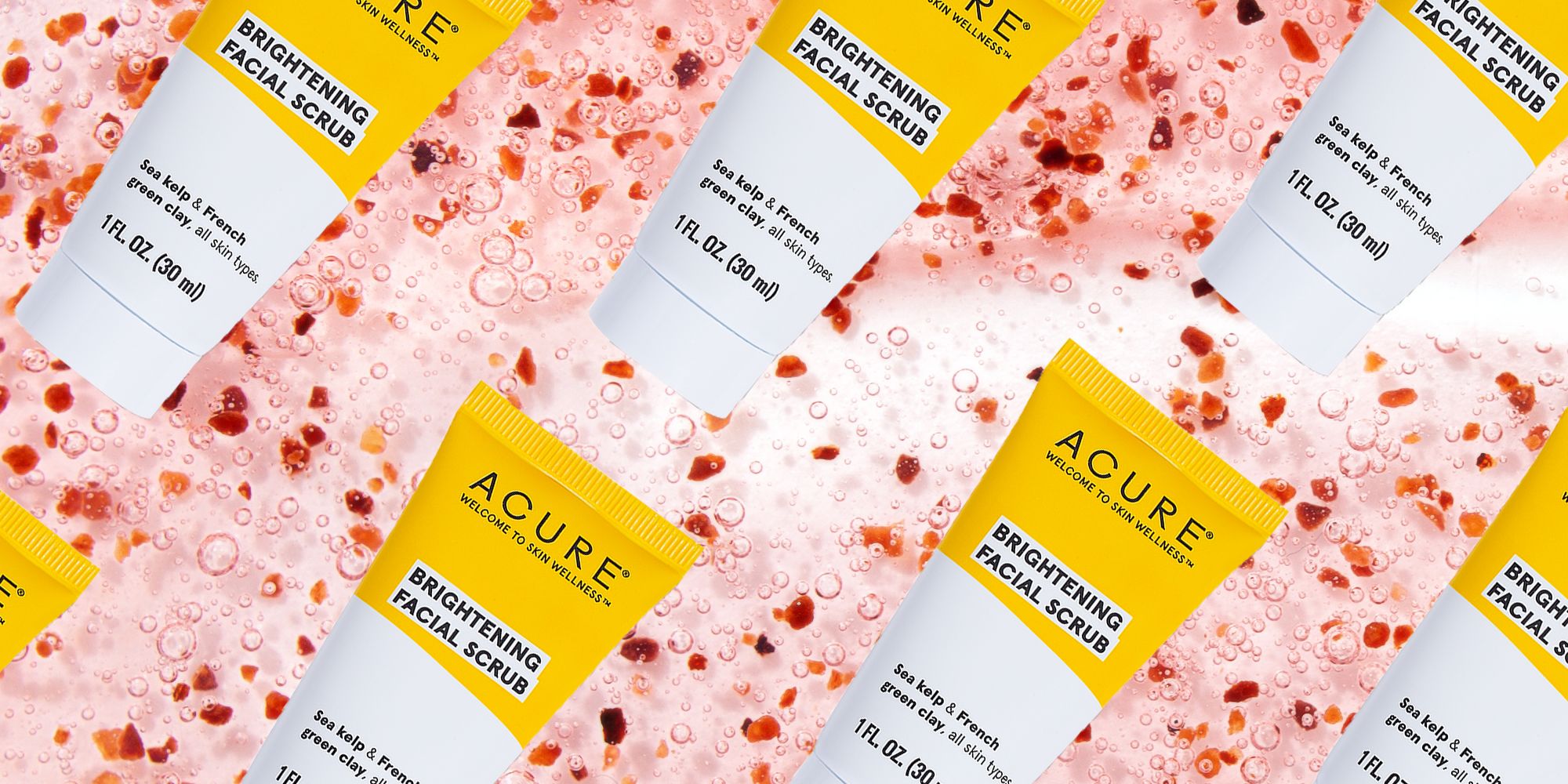 It is a plant-based facial scrub containing sea kelp, french green clay, organic lemon peel, and Madonna lily stem cells. The sea kelp and lemon peel help to exfoliate your face while the french green clay helps to unclog your pores. However, this is not advisable for people who have dry skin type as it can be too rough on your skin.
Instructions: Apply to a wet face and scrub gently with your fingertips. Rinse thoroughly. Use 3x/week for glowing results.
More tips on exfoliating your face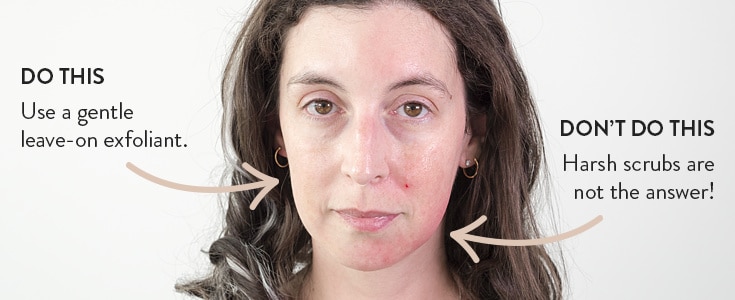 Constant exfoliating can make your skin more sensitive to sunlight, which will lead to dark spots and age, so make sure to include a sunscreen in your skincare primarily after you use a face scrub.
Be sure to check if the product is suitable for your specific skin type, dry, oily, and combination.
You can do a ritual of exfoliating your skin once to twice a week, doing more than once to twice might damage your skin depending on the product. Make sure to rub it to your skin fingers gently. It should be light as a feather.
If you have inflammatory acne or hypersensitive skin, please consult your dermatologist first.
Related Topic: 7 Best Body Scrubs in Singapore For Exfoliating Your Skin (2020)
Written by: Ress Legaspi
Related posts
Subscribe for newsletter
* You will receive the latest news and updates on Singapore's best trends!