13 Best Event Planners in Singapore [2022]
Joanne, 3 years ago
14 min

read
4585
Now that we are slowly entering into the "new normal" following Circuit Breaker, the restrictions with regards to events have slowly been lifted. We are now slowly returning to how life used to be. So, for some of us, this means going back to the hustle of work. Perhaps your company is planning for a product launch, an exhibition, or an event for stakeholders. If so, your priority would definitely be to have a well-managed event that will have your guests enjoying themselves. An event planner will help you to achieve just that! So, today, we have put together this list of the Best Event Planners in Singapore for you to choose from.
Highlights:
Award-winning agency
Operates globally
Services include Strategy, Creative, Marketing, Event & Experiential Production, Technology
Rebel & Soul is the world's first Neuro experience agency. They apply their very own neuroscience methodology, INVOLVE®, to create memory-inducing, multi-award-winning marketing campaigns for brands as well as agencies. As a purpose-driven business, they create stand-out 'Rebel' events and experience design campaigns in order to donate life-enhancing memories for those in need of 'Soul'.
The event planner also has experience in designing events and experience software as well as hardware products. Such products ensure that your guests will only have good things to say about your event. Think slick registration systems, gamified meeting tables, as well as throwable 360 cameras!
If awards, as well as accolades, are important to you, here is where Rebel & Soul stands out. At only five years young, they are already winning multiple industry accolades such as Marketing Events Awards, as well as Marketing Magazines Agency of the Year.
| | |
| --- | --- |
| Address | 100 Tras St, #16-01 100, AM 079027 |
| Contact Information | +65 6291 5969 |
| Business Hours | Monday – Friday: 9 AM – 7 PM |
Highlights:
Stylized brand experiences
Large base of clients
Marketing and PR services available
Mercury Marketing and Communications is a dynamic, creative, as well as results-driven team of PR, social and event professionals. The company goes beyond its job scope as an event planner. More than events, they style brand experiences. They create experiences that deliver a compelling message as well as strengthen your brand's emotional connection with your audience. Even for the most seasoned event-goers, Mercury Marketing and Communications can always offer something that disarms them as well as captures their attention.
The company has worked with major brands such as Cartier, Haig Club, Mercedes Benz, as well as Longchamp. So, you can be sure that your event planning needs will be in great hands when you engage Mercury Marketing and Communications!
In addition, aside from organising an event, they also do PR and marketing campaigns for effective promotion. This will help reach a wider audience, leading to even more successful events!
| | |
| --- | --- |
| Address | 6A Shenton Way #04-02 to #04-08 OUE Downtown Gallery Singapore |
| Contact Information | +65 6323 7060 |
| Business Hours | N.A. |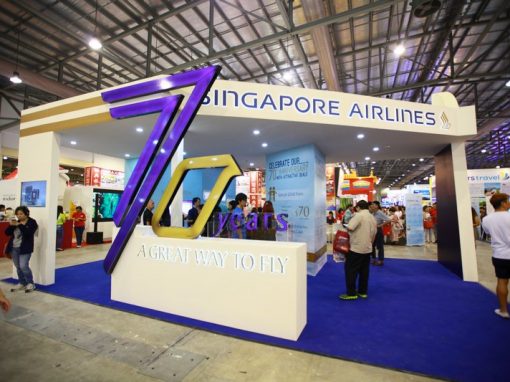 Highlights:
Organizes all types of events
One-stop place for all event needs
More than 2 decades of experience
Established in 2000, Essential Werkz Pte. Ltd. is an integrated marketing and event management company based in Singapore. The brand offers the highest standards as well as goals and aims to become the one-stop station to satisfy all your marketing needs.
With their expertise in Below-the-Line marketing campaigns and a team of creative staff, Essential Werkz is confident in becoming your essential marketing partner in your pursuit of business excellence. The team manages and organizes all types of events such as corporate event planning, dinner, and dance, product launches, media launches, exhibitions, as well as roadshows, and many more!
Since 2000, the brand has won multiple awards such as the Successful Entrepreneur 2011 Platinum Awards. They have also been featured on varied media publications, proving that they truly produce successful events.
In addition, the one-stop event planner even offers their own services such as van rental, exhibition booth set up, as well as photo booths. So, this way, you do not have to engage multiple planners! All in all, for a hassle-free event planner, keep Essential Werkz in mind!
Address
31 Bukit Batok Cres, #01-08 The Splendour, Singapore 658070
Contact Information
+65 6289 8852
Business Hours
Monday to Friday: 9 AM to 6 PM
Saturday: 9 AM to 1 PM
Highlights:
Specialises in virtual conferences, remote meetings, and hybrid events.
Award-winning event planner
Long-term relationship with clients
Formed in 2006, The Events Artery is an event management agency based in Singapore.
The team at The Events Artery works hard every day to help businesses connect with their audiences through both live as well as virtual experiences.
The Events Artery will co-create to transform your event strategy, reaching global audiences and connecting meaningfully through virtual conferences, remote meetings, as well as hybrid events.
The team of event managers will also bring years of experience to your event. From remote speaker management, performances to hands-on demonstration, The Events Artery understands impactful live programming and content that will engage your audience both online and offline. Using digital tools as well as their deep understanding of event planning, they can help you create impactful and memorable virtual events.
To date, their work has won 20 regional industry awards and is recognized by the industry
and peers as a trusted partner in events management. Many of their clients, collaborators, as well as partners, have become friends who come back again and again to this event planner!

| | |
| --- | --- |
| Address | AZ @ #07-25 140 Paya Lebar Rd, Singapore 409015 |
| Contact Information | +65 6221 4680 |
| Business Hours | Monday to Friday: 10 AM to7 PM |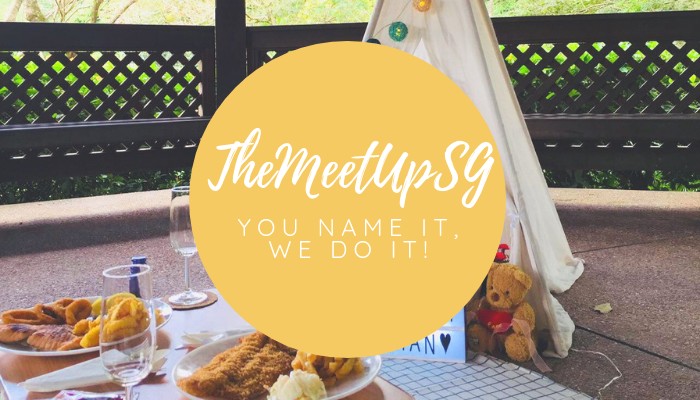 Highlights:
Able to adapt to your unique needs
Professional event planning executives
Worked with many major brands
The MeetUp SG is an event planning company established in Singapore in 2017. The company is formed by young endeavouring entrepreneurs who want to make the most important events in their clients' lives as memorable and enjoyable as possible.
Through strategic partnerships that have been formed over the years, The MeetUp SG is versatile and adaptable to each client's unique needs as well as preferences. The team at The MeetUp SG is made up of a group of professional event planning executives who specialize in organizing events to best cater to the needs as well as requirements of their clients.
From creative directors to event managers, the team is pleased to take charge of your event, ensuring satisfactory results. With customizable themes, decorations, food catering, photography, as well as videography, this is the place to go to if you have a specific and unique plan in mind that you wish to execute.
Some brands that The MeetUp SG has worked with include Hilton Singapore, nEbO, as well as The Codette Project among many others. With their large base of clients (just look at their event gallery!), you can be sure that your event planning needs are in great hands! So, let the professional team at The MeetUp SG plan your next memorable event! You name it, and they will do it.
| | |
| --- | --- |
| Address | 3 Ubi Rd 1, #07-49, Singapore 408733 |
| Contact Information | +65 8605 1933|enquiries@themeetupsg.com 7 |
| Business Hours | Monday – Sunday: 9 AM – 6 PM |
Highlights:
More than 56,000 satisfied clients
Full-scale event management
Integrated in-house entertainment services as well as equipment rental
JNR Event Pte Ltd is a subsidiary of JNR Group, aiming to provide full-scale Event Management with their integrated in-house entertainment services as well as equipment rental.
With all of their equipment and talents in-house, the event planner does not have to practice outsourcing as much. This makes the whole event as affordable for you with your tight budget! To date, they have over 5,000 successful events handled, and more than 56,000 satisfied clients,
As one of the top event management companies in Singapore, JNR Event Pte Ltd provides full-scale event management from conceptualization of the event, program flow planning, logistics coordination as well as ensuring the highest level of entertainment for you and your colleagues. Your guests will surely be able to attend an event that he or she will remember for life!
| | |
| --- | --- |
| Address | 7030 Ang Mo Kio Ave 5, #01-25, Singapore 569880 |
| Contact Information | +65 6100 0567 |
| Business Hours | Monday to Friday: 10 AM to7 PM |
Highlights:
Dessert Table Pastries
Food Live Station
Open 24 hours
Vantastic Event was established in 2017 by founder Vanessa Nee. The company first started out in 2012 with balloon sculpting. Spreading joy and bringing smiles, they believe that a balloonist is a creator of happiness. With over 7 years of experience in balloon services, Vantastic Event is here to help you put together your dream event and create memorable experiences for you.
From balloon sculpting, the brand expanded into providing other events and party services such as Magic Show, Carnival game stations, Live food stalls as well as many more! Vantastic Event has worked with clients such as the National University of Singapore, AWWA, NERF, as well as the Singapore University of Technology and Design.
Vantastic Events also conveniently uploads pictures of their past events onto their website. So, head to their website to take a look at the different services that this event planner provides!
| | |
| --- | --- |
| Address | 7 Mandai Link, Singapore 669569 |
| Contact Information | +65 9684 4119 |
| Business Hours | 24 hours, daily |
Highlights:
Brings events to audiences with vehicles
On-ground activation
Interactive digital experiences
Unicom Marketing is an award-winning event company specializing in Event Truck and Mobile Showroom. The brainchild of two entrepreneurs, Jason Yong and Vincent Tan, the company began in 2008 as a solution to two problems – first, a lack of consumer-focused experiences beyond the traditional convention space, and second – a gap in the market for event agencies who handled logistics, production and event staffing all under one roof. Ultimately, Unicom Marketing wanted to provide Advertising Trucks to help companies reach today's busy consumers.
Unicom Marketing is a collection of highly talented individuals, each with a specialized set of skills covering creativity, planning, management, and technology. Their integrated and data-driven approach to event marketing uses mobile event truck solutions to optimize your return on investment and produce long-lasting results that ignite interest, stimulate trial, and generate loyalty in measurable ways.
To date, they have brought over 100 brands to life by blending the power of digital technology with face-to-face experiences that are not restricted by place, people, or time!
Address
31 Woodlands Close #04-14, Woodlands Horizon, Singapore 737855
Contact Information
+65 8108 3037 / +65 6909 9550
Email: inquiry@unicommarketing.com.sg
Business Hours
24 hours, daily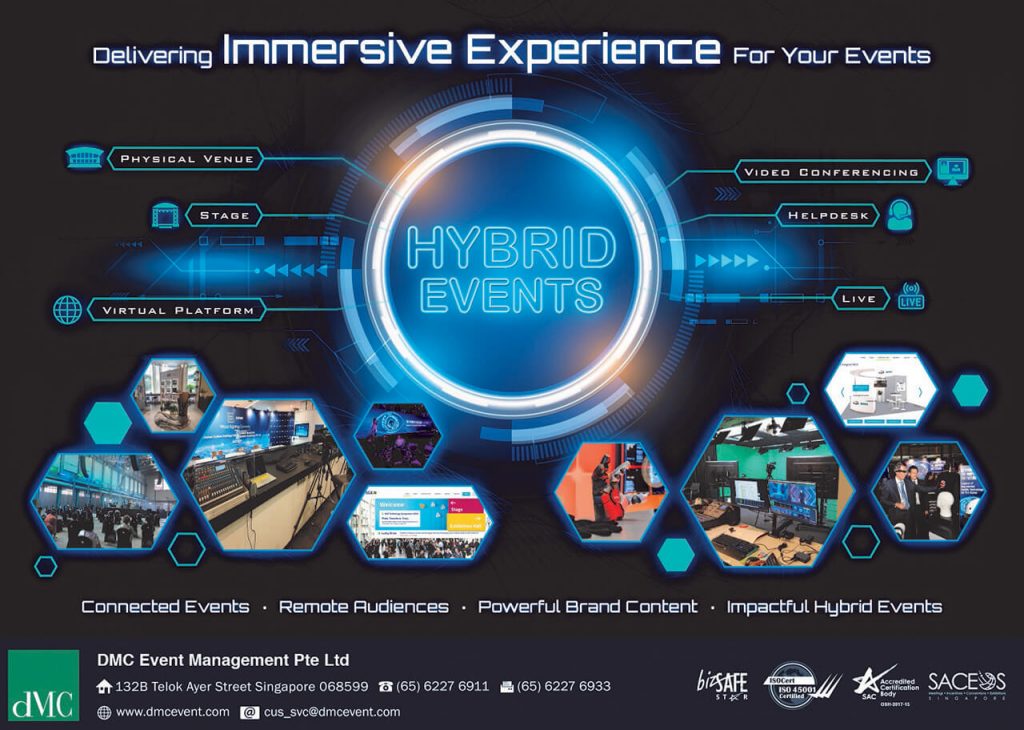 Highlights:
More than 20 years of experience
Over 5000 successful events to date
Events for any occasion
dMC Event Management is one of the region's most sought-after integrated event management agencies that transforms creative concepts into living, breathing realities. Their areas of expertise include Event Management, Creative Design, Productions, as well as Virtual Events.
The event planner creates inspiring, unique events for businesses of all sizes, from customer events to internal communications. They are able to do professional event planning, concept development, event coordination, event registration, thematic decoration, entertainment, venue sourcing, logistical implementation, content programming as well as event production.
In addition, dMC Event Management is able to plan and run events for any occasion. This could be for Brand Experiences, Seminars & Conferences, Exhibitions & Trade shows, Product launches, Ground Breaking Awards celebrations & Gala dinners, Roadshows, Corporate events, Carnivals & Festivals as well as other TURNKEY projects!
Address
132B Telok Ayer Street Singapore 068599
Contact Information
+65 6227 6911 / +65 9456 4813
Email: marketing@dmcevent.com
Business Hours
Monday to Friday: 9.30 AM to 6 PM
Highlights:
Creative approach to event planning
Multidisciplinary team
More than 30 years of experience
Macgyver Consultants International is a global event management agency in Singapore for live communications and event management. They are a multidisciplinary team with over 30 years of experience.
The diverse team of creative strategists and project managers are able to conceptualize, design, as well as deliver impactful experiences. In addition, by fusing creativity and technical innovation together, they stand apart and away from a 'normal experience'. Their experience has also made them global experts, passionate in the field of live events!
Macgyver Consultants International creates Immersive Concepts to deliver corporate, public, as well as private events. Their global teams' outreach is unique, out of the ordinary, and they have the expertise and mindset that is a cut above the rest. So, if you are looking for an event planner to plan and produce cutting-edge events and meetings, Macgyver Consultants International is definitely one of the top choices!
Address
150 Sims Drive, #01-00 Swee Lee Building
Singapore 387381
Contact Information
+65 6288 9905
Business Hours
N.A.
Highlights:
Easy to use
Able to compare and book venues for events
Wide range of venue options
Venue is the primary factor to consider when it comes to hosting events and when it's a unique venue on the menu, celebrations become memorable too! This is where Venuerific comes in. The company is driven by a team of passionate and dynamic individuals. It all began with a small "What if" after co-founder, Ricardo found the restaurant spaces were struggling in Singapore from unavoidable high manpower costs and rental rates.
Founded in 2013 and joined by co-founder Cynthia, Venuerific today is the largest event venue booking platform in South-east Asia, present in Singapore, Malaysia, Hong Kong, Philippines, and Indonesia.
With it, you will be able to rent the best venues and spaces for your event. Venuerific also makes it super easy to find, compare and book function venues for your event. Whether you are looking for trendy, hip, elegant, or quirky venues for your personal or corporate events Venuerific has got venue hire needs covered. With a selection of Asia's best restaurants, bars, event spaces, as well as out-of-ordinary places including mansions, yachts, and private islands, your event guests will surely be blown away!
| | |
| --- | --- |
| Address | 1 Paya Lebar Link #04-01 Paya Lebar Quarter Singapore 408533 |
| Contact Information | +65 6955 8770 |
| Business Hours | 9.00 am to 9.00 pm, daily |
Highlights:
Professional wedding photographers
Passionate team
Affordable price packages
This next listing is for those who are in the midst of planning their wedding, one of the greatest events of one's life! You are going to need a great wedding photographer or videographer.
The team at Just Married Films is passionate about story-telling, and acknowledge that every couple's story is unique and special. As wedding photographers, they understand how a single picture can speak volumes.
A picture is like a moment frozen in history forever; the look on his face when he sees you for the very first time in white, the moment when a father entrusts the care of his only daughter in the hands of another, and the way your mother wipes away her tears in silence at the church when you finally exchange your vows.
So, wait no further and have them be a part of your big day.
| | |
| --- | --- |
| Address | 53 Dafne St, Singapore 459573 |
| Contact Information | +65 9776 3321 |
| Business Hours | 9.00 am to 11.00 pm, daily |
Having been in the events industry for more than 10 years, Electric Dreamz is an events planning company that has experience in event planning and management, equipment setup and management, as well as equipment disassembly.
A good team is essential to ensure continued success and the success of your important event. Luckily, Electric Dreamz is made up of a close-knit group of like-minded and passionate professionals who are skilled, responsible, and most importantly, attentive to details. Your event needs will definitely fall into great hands.
In addition, Electric Dreamz settles for nothing but the best in terms of its equipment and technology. They make use of high-quality AVL equipment and systems that can help you to turn your event planning dreams into a reality. Above all, the team will always strive to go the extra mile to ensure their clients' satisfaction!
So, whether you are in need of event planning help, event crew, equipment rental, event support services, or even event venues, keep Electric Dreamz in mind and you will definitely be in good hands!
| | |
| --- | --- |
| Address | 1 #24-10 Scotts Rd, Shaw Centre, Singapore 228208 |
| Contact Information | +65 8586 0502 |
| Business Hours | 24 hours, daily |
Whether you are looking for an event planner for a small or big event, you should always look for the best event planner that can help you to meet your needs. The event planner should also be able to customize solutions so that your guests can have the time of their lives at your event!
Above all, these best event planners in Singapore that were featured in this article will be able to meet and exceed your expectations. If you are looking for specific event planners such as party planners, check out our article on the best party planners in Singapore here!
Related posts
Subscribe for newsletter
* You will receive the latest news and updates on Singapore's best trends!