10 Best Ergonomic Chairs in Singapore [2022]
Zoya, 2 years ago
10 min

read
7816
How quickly the time changes, from a small child taking a step forward in the adulating, marks human life's milestone. And with this comes some rites of passage for adulating that are the infamous neck sores and backaches. With work from home, the new normal, this pain is pretty much experienced by every working professionals sitting in front of their screens for 8 hours and torturing their lower back and hip flexors until they cry out.
Investing in a good chair is often seen as a large expense, but rather than being a miser you should be a smart person who can very well understand the current need for his/her body. Sure, PCs, tablets, smartphones, monitors are sexier and more fun to shop for and that old ratty chair might just be good enough according to you, but in the long run that ratty chair is just the last pin in your coffin that you will put by your own hands.
So, we present to you the all-time solution to that soared and tortured back of yours and that is the ergonomic chair. An ergonomic chair is the best investment that one can do to avoid that horrifying haunted house trip to the hospital and to have a regret of not doing anything when the clock was ticking away, remember prevention is always better than cure.
So here are the top 10 ergonomic chairs that are like the soulmates to your lower back and hip flexors, these are some of the top-notch chairs that practically give one the experience of sitting in the lap of luxury.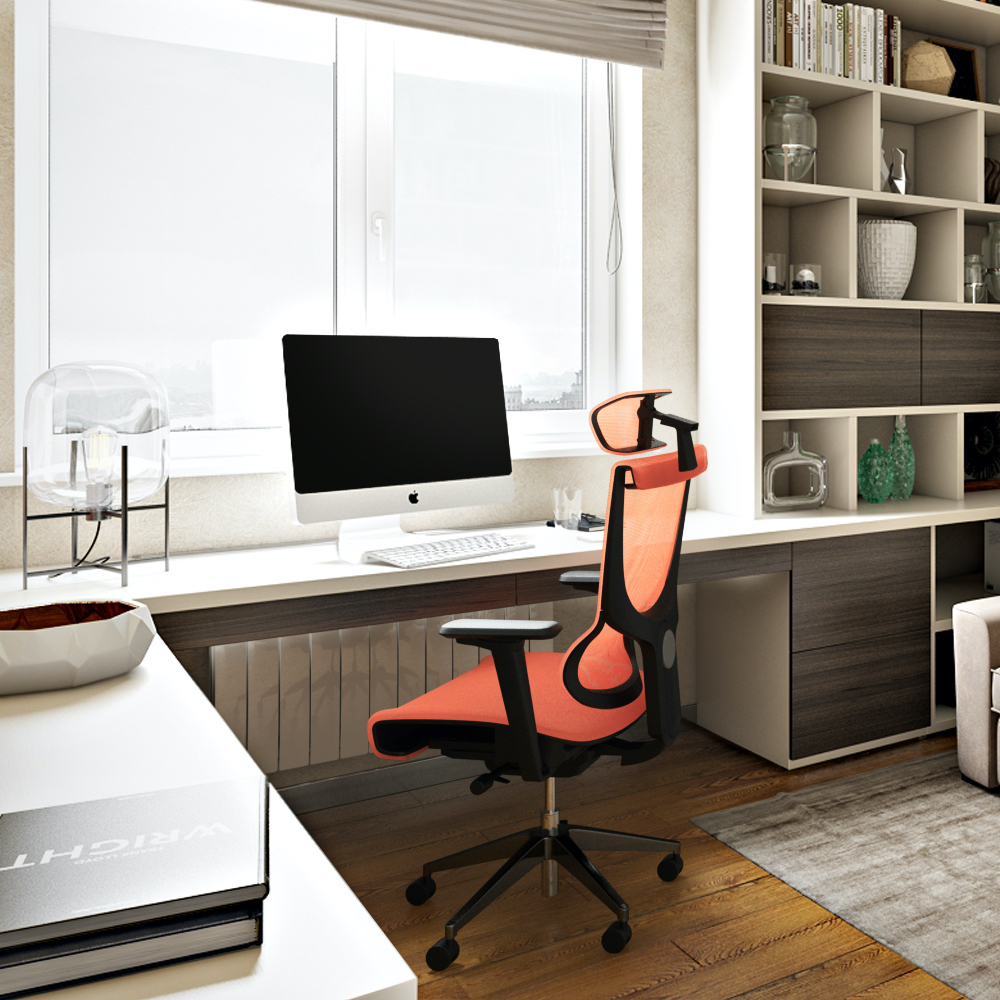 ErgoTune marks its return with the ErgoTune Supreme. Supreme is the revamped version of the company's earlier offering with a fresher look, more colors, and upgrades across the board. It does all of this while retaining the same value for money as its predecessor.
ErgoTune is a company that believes that its customers require a chair that is designed especially for his/her body type. And that's the reason why the company is including over 11 adjustable points in its arsenal. These 11 points include the head-rest and arm-rest, allowing one to find the best angles for their body.
That's not all, the unique ATLAS™ (Auto-Tuning Lumbar Area Support) backrest is the game-changer. This extraordinary backrest calibrates itself to the lumbar spine with every tiny movement made by your back. So the next time that you're busy on a really long meeting or binging on your favorite series, ErgoTune will cover your lower back and hip flexors so that your back doesn't kill itself.
And there's no need to worry about the durability because this chair comes with a 12-year warranty. That's right, a 12-year long warranty. So what are you waiting for? This amazing chair comes with a price tag of 599$.
All work and no play is something that we experience regularly and that's exactly where Top Gaming Chair comes in. The design of this chair is to bring in the possibility of having fun while working. Don't get deceived by the name, because this chair doubles up as a work-chair for those reprieving Zoom meetings, and once those meetings are over, it supports that gaming worm inside you.
The safety features of this ergonomic chair act as the buying incentive. The presence of a castor brake prevents any accidental spills and falls while sitting up and down, which is definitely important. The movement is on the free will of the user whenever they want. Other than this, the chair has the charm of a sporting yet aggressive look while maintaining the high standard of comfort required for those long work-from-home sessions.
So, overall this chair is a win-win deal for those who love their work and enjoy their play. The price tag for this ravishing beauty is $395.
Ergomeister FAEZ8ERG is like a Louis Vuitton accessory, which has a tinge of both luxury and comfort. Tagged with a price of 749$, the company promises you to bring a pleasurable experience during those long hours.
With features like the backrest's height and recline that can be adjusted up to 50mm and 135° and the seat's height and depth's adjustable ability. It's no wonder that much thought has been put into this chair. Other adjustable features include its headrest and armrest and are responsible for making this chair stand apart from its other counterparts.
With the use of the Air-Scape™ Mesh, which allows air to circulate freely through the chair, you can stay cool even in the sweltering Singapore weather. Still not convinced? The company offers you a 60-day risk-free trial to try out these features yourself. If you decide to purchase it, you also get a warranty for 15 years.
We have all often heard our parents and teachers nag at us from a young age to "sit straight!". But the ultimate truth is, our inner sloth just can't help itself and we find ourselves reverting back to the slouch sometimes. To fix this habit, Comfort Furniture has come up with its Astrid Highback Office Chair.
Catering to the need for automatic calibration, the company has offered heightened lumbar support that adjusts according to the weight and allows the lower back to function at its natural curve thus reducing those sporadic sores.
But the lumbar head is not the only thing that will knock your socks off. There's also a fully adjustable armrest that gives it an upper hand over its competitors. The best part? The term 'fully adjustable' means exactly that. It covers all the angles, be it sideways, front and back, or up and down. Other than this, the mesh material ensures that there's no peeling of those sweat-stained tees during the humid days of the year. This chair comes with a price tag of $350.
Bored of those conventionally designed office chairs, then Secretlab is the brand for you. This Singaporean brand has made a reputation for itself around the world with its top-notch gaming chairs which present the user with a blend of both luxury and comfort. The added ergonomics around this chair can be your next lap of luxury.
The Secretlab Omega is designed to fit its user and to provide him/her utmost comfort. This chair ensures the user's comfort with almost every part of the chair can be adjusted to the desired height and comfort. The adjustable aspects include armrest, backrest, and height.
The full reclination of the chair is great for that quick and much-required break. The new Secretlab 2.0 PU Leather offers quadruple durability than its predecessor and not to mention, it also has a velvety smooth surface that maintains the cool and comfortable feel even after long hours of sitting during the hot summer. You can also choose from a variety of colors. This beauty is priced at $419.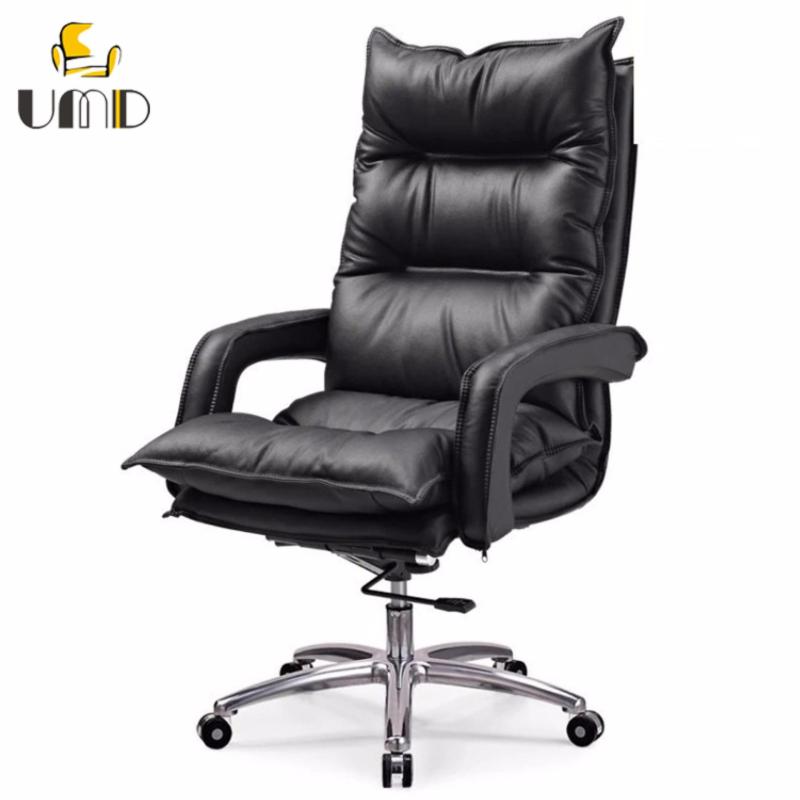 We've all seen those movies where the boss or leader sinks into that buttery leather chair. Well, you can be your own boss during this new normal, and for that reason, you need something that brings both power and luxury in your home office. That's exactly where the UMD Leather Director Chair comes in.
This chair excludes a sense of sheer luxury and comfort from the moment you lay your eyes on it. This PU leather chair with plush cushioning is the utmost need for every posh and aesthetic office to enhance the workplace's complete vibe. But looks aren't the only thing that work with this chair. It has a 150 degrees reclinable structure, so you can be sure to get those much-needed comfort moments after a long hard working day.
This piece of sheer heaven comes with a price tag of $399.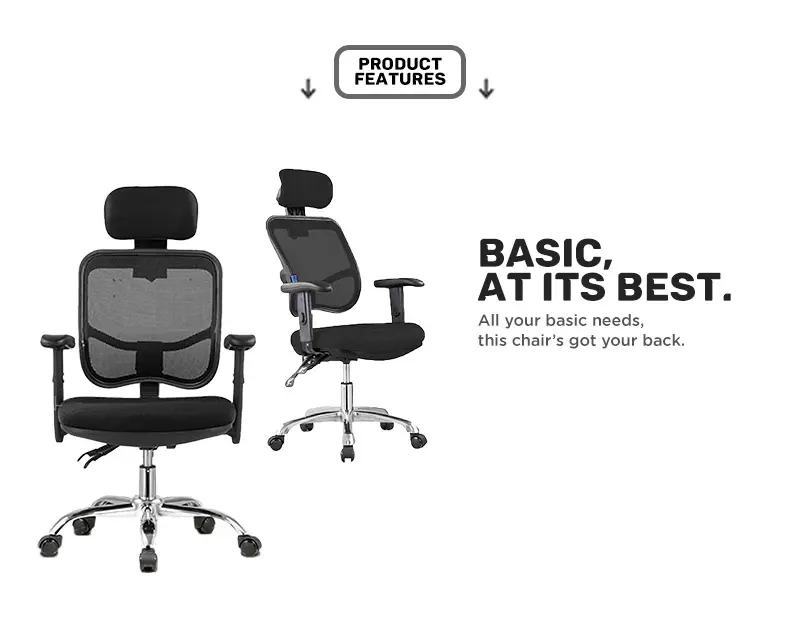 If you're looking for a good ergonomic chair under a budget, then the Jiji Executive II Office Chair is a good choice to make. Listed under some of the very basic yet functional ergonomic chairs, the Jiji costs under 89$. Now that's peanuts when we compare it with those behemoth medical bills that you might end up paying to help you get rid of those backaches.
By checking through the majority of the features that a good ergonomic chair must-have, this chair is truly an excellent entry-level yet basic comfy chair for a work-from-home office.
Remember the furor caused when news broke out in 2011 that the Ministry of Manpower was buying Herman Miller chairs for their staff? Well, those chairs had to have something in them right?
Herman Miller is a premium brand when it comes to providing comfortable chairs, and the experience of users defines it as nothing short of therapeutic. Just by taking a look at it, you might not be able to find something worth that hefty $1700 price-tag. But when you sit on it, that feeling of luxury will wash over you from the armrest to the wheels.
Some might argue that the absence of the padding and headrest are issues that cause the chair to fall short, but it more than makes up for it, with its level of comfort and looks.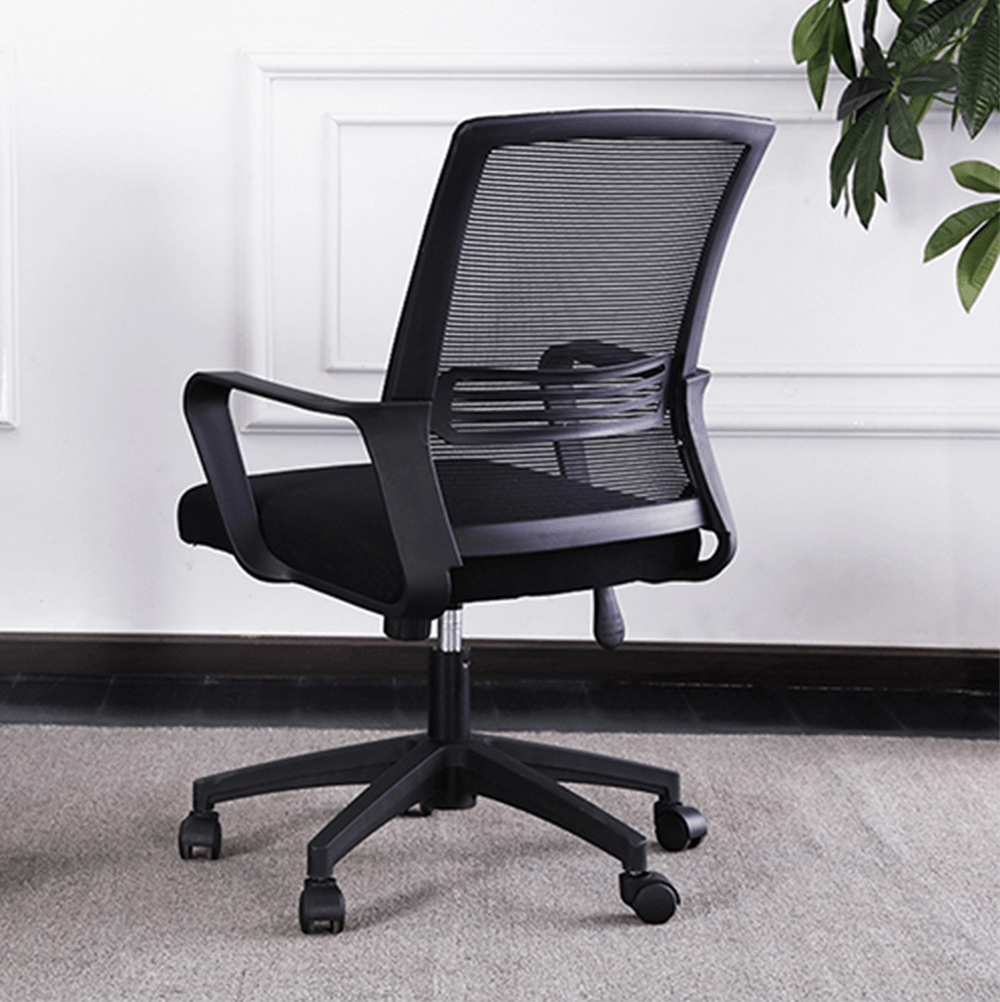 Looks can be deceiving which holds extremely true for this chair as this chair's flimsy-looking metal frame often fools people. But when you take into account this metal frame when combined with polyester mesh fabric boasts a maximum weight-bearing capacity of 120kg, you start seeing things differently.
This is one of the few chairs that are perfect for people on the heavy side, and this puts this chair in a class of its own. Especially when you note that most ergonomic chairs aren't that good for the plus-size audience.
The other selling point of this product is definitely its minimal aesthetic, which is extremely unique when you take into account that the other vast majority have those bulky armrests and headrests. Definitely hard to get a minimalistic vibe with those chairs. This aesthetically intriguing chair comes with a price tag of $89, which is also pretty easy on the pockets.
The last but definitely not the least pick in this list is the Atwood Ergohuman Plus Elite. Present with a much-needed leg rest, one has to be careful not to doze off while passing through those deadlines. This chair is built with an out-of-the-box idea of changing your environment to freshen up the environment around.
With the computer being bound with the workstation, one can rejuvenate their focus by grabbing just a laptop and settling on the Atwood Ergohuman Plus Elite. Beware though. With features like the tilt back, laptop stand, and leg rest, you might find it very hard to focus on work and not on relaxation. But hey, sometimes it's good to relax right? This wonder chair comes with a price tag of $1098.
If you explore and look around, you might be able to find an ergonomic chair from this list for a better deal since a lot of stores are now offering festive discounts. Be sure to check out our list on the best halal food deliveries so that you can enjoy a delicious meal while relaxing on your chair.
Zoya
Queen of Obscure References and occasional writer. When not exercising my thumbs on Instagram, you can find me looking for good author bios on Google.
Related posts
Subscribe for newsletter
* You will receive the latest news and updates on Singapore's best trends!
Trending Posts
May 30, 2023

What is Matcha? Matcha...

May 31, 2023

TLDR: In this article,...

May 31, 2023

TLDR: As an audio...