Best 10 Dry Cleaners Services in Singapore
, 4 months ago
9 min

read
355
Not everybody is fond of daily day chores especially if its laundry. A hectic lifestyle makes it difficult for you to take out time for laundry as well as some fabric need something other than a conventional washing machine for cleaning. This is when the dry cleaning comes into action and the newer and softer textile material is dry cleaned instead of washing it with hand or in a machine.
What Is Dry-cleaning?
Dry cleaning is a different method of washing clothes as compared to regular machine washing. The term dry depicts that there is no water usage in cleaning the clothes but instead, different liquid solvents are used to clean the clothes. Dry cleaning is used for cleaning delicate and newer fabrics to maintain their shine and prevent them from any tear. Although, most of the natural fibres are machine washable the synthetic textile fibres can degrade due to excessive machine wash. Thus, dry cleaning is the best substitute method to clean the clothes that don't damage the delicate fabric.
Importance of Dry Cleaning in Everyday Routine
Many people consider dry cleaning merely a luxury and fulfil their needs with conventional machine washing. But someone who understands the importance of dry-cleaning considers this washing method as a necessity. Although all fabrics don't require dry-cleaning, it is a good method to increase the lifespan of the clothes.
Moreover, dry cleaning also reduces the pressure of laundry chores on you where you have to wash, dry, iron, and fold the clothes. Removing stains can be difficult at home while handwashing or machine washing, and even if the stain is removed it is done at the stake of damage to the fabric. Dry cleaning removes the stains and unwanted odour from your clothes by taking care of the fabric and using fabric-friendly solvents.
Lastly, dry cleaning can handle larger clothing that cannot be washed at home in conventional washing machines.
Dry cleaning can be an essential service and finding quality dry cleaners can be a difficult chore. But don't worry, as we have got your back. We have shortlisted 10 best dry cleaning service in Singapore for you.
Salient Features & Services:
✓ Dry-cleaning
✓ Home maid service
✓ AC services
Rates: 3 – 130 SGDs
Website: The @bsoulte cleaning
The @bsoulte cleaning services are providing one of the best dry cleaning services in Singapore.
@bsoulte cleaning provides a smooth dry cleaning experience at suitable rates. From carpet cleaning to AC cleaning to the regular dry cleaning, the rates offered by the dry cleaning company are unbeatable in the whole country. The rates vary between 3-130 SGDs depending upon the type of clothing to be dry-cleaned. In addition to attractive rates, @bsolute provides free home picking and delivery service in various cities. Along with clothing, you can also hire the services of @bsolute dry-cleaning for curtains, cushions, and other delicate items that cannot be machine-washed. Currently, the office of @bsolute cleaning is situated in Kaki Bukit, an industrial area in Bedok District.
Salient Features & Services:
✓ Bulk customers
✓ Dry-cleaning and laundry 
Rates: 8 – 150 SGDs
Website: Laundry Shop Singapore
Laundry Shop Singapore is one of the most reliable dry-cleaning service providers in Singapore.
The dry-cleaning service providers are known for dealing with individual consumers as well as the bulk customer in the same manner. Laundry Shop Singapore provides all the services at reasonable rates with free pick and drops at any order. Thus if you want to dry-clean your household garments or hotel items, Laundry Shop Singapore is the best option located at 531A Upper Cross Street.
Salient Features & Services:
✓ Special offers on dry-cleaning 
✓ Special Laundry Room 
Rates: 20 – 210 SGDs
Website:24H Laundry Room & Dry Cleaning
24H Laundry Room & Dry Cleaning is another authentic dry cleaning service provider in the country.
The dry cleaners are open 24/7 so that you can come for dry cleaning and conventional laundry at your convenience. They have offered special packages on their website for different consumers. 24H Laundry Room & Dry Cleaning also provides membership options just starting at 20 SGD with a 10% discount on each service of laundry or dry clean. Regular dry-cleaning is also provided at convenient rates starting from 5 SGD. Dry clean services are available for work, professional, party wears as well as regular daily day usage clothes including the undergarments. The shop is located in Clementi Avenue 2.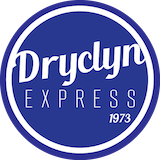 Salient Features & Services:
✓ Dry-cleaning 7 days/week
✓ Laundry
Rates: 8 – 150 SGDs
Website: Dryclyn Express
Dryclyn Express is providing top of the line dry-cleaning services in Singapore. With 5 branches across the country, the dry cleaner services are regarded as one of the best
The timings of every outlet can differ while the main outlet located near 3 Gul Link is opened every day in the week. Dryclyn Express is as old as 1973 and is providing the dry cleaning service at the doorstep. The only thing that dropped its ratings a bit is the prices that are a bit expensive as compared to other dry cleaning services in the country. The dry-cleaning services start at 8 SGDs and go up to 150 SGDs depending upon the clothing.
Salient Features & Services:
✓ Special Dry-cleaning of Sarees & Gowns
✓ Dry-clean all type of Garments
Rates: 4 – 200 SGDs
Website: Ultimate Laundry Singapore
Ultimate Laundry Singapore, is one of the most extensive dry-cleaning networks in the country. They provide dry-cleaning of every garment from simple shorts and underwear to complex Punjabi Sarees and wedding gowns. The outlet is open every day except for the Chinese New Year.
Even though Ultimate Laundry is providing free pickup of clothes, the free pickup contrary to @bsolute cleaning is only provided on the order of 45 SGD or above. The consumers are returned the garments in 4-5 days making it a reliable dry-cleaning service. The rates of Ultimate Laundry are a bit on the expensive side starting from 4 SGD and going to 200 SGD. However, if you want to dry-clean those fancy garments, do choose this dry-cleaning service. It is located on Kallang Pudding Road
Salient Features & Services:
✓ Dry-cleaning of Rugs and Carpets
✓ Global Service
Rates: 6 – 210 SGDs
Website: Presto
Presto is a multinational dry-cleaning company operating across various locations in Singapore as well as different countries around the globe.
The rates of the dry cleaning company are higher due to the global reputation. Presto Drycleaners provide services for all sorts of garments, rugs, curtains, carpets, and cushions. The company is providing free pickup from home at an order of 50 SGD or above. The dry cleaners have shops located near shopping marts and the main branch is located in ION Orchard operating from 10 am to 9 pm daily. Thus, if you are looking for dry-cleaning of cushions, curtains, rugs, etc. Presto Drycleaners is one of the best in the town
Salient Features & Services:
✓ Well-trained & Dedicated Staff
✓ All Kind of Laundry & Dry-cleaning
Rates: 8 – 230 SGDs
Website: Cloud Story Singapore
Cloud Story Singapore has also made it to our top 7 best dry-cleaning services list in Singapore.
The services of dry cleaning provided by Cloud Story Singapore are good and reliable. The professionals at Cloud Story are well-trained and they treat the soft fabrics well to protect the shine of the fabric. They also provide home delivery services but they are paid. The rates of Cloud Story are a bit expensive as compared to other dry-cleaners with services starting at 8 SGD. There are several outlets of Cloud Story and the main one is located at 741 Bedok Reservoir Rd #01.
Thus, dry cleaning is becoming a necessity and in a fast-paced country like Singapore, one doesn't have enough time to do the laundry chores. The above shortlisted dry-cleaning services are one of the best in the country and we at best in Singapore have carefully reviewed them for you. So, now just choose one service provider according to your preference and get rid of the stains and odour in your garments.
Salient Features & Services:
✓ World's largest chain of quality express dry cleaning (over 500 outlets!)
✓ Next-day collection
Rates: 5 – 100 SGD
Website: Pressto
Pressto is as professional as it gets. Their staff are extremely experienced and have received extensive training in garment care by experts from Spain. Thus, they are confident to tackle the cleaning of any type of garment. From wedding gowns to removing the most stubborn stains, Pressto has got you covered.
Moreover, what we love about Pressto is their commitment to convenience. At a small extra cost, they can provide next-day collection! Moreover, they offer delivery service of your garments to your home and office at no extra charge. All in all, truly one of the most reliable dry cleaning company in Singapore!
Salient Features & Services:
✓ 24/7 open dry cleaning store
✓ 2-days turnover without any additional charge & islandwide delivery
Rates: 6 – 100 SGD
Website: Laundrymart Somerset
Laundrymart Somerset is all about convenience. They are open 24/7, and offer over-the-counter 2 hours in-store wash, dry, and folder service, and professional dry cleaning service all day long. However, speed does not mean that they compromise on their quality. They are extremely professional. Thus, rest assured that your clothing will be as good as new when they are done doing their magic on them!
Moreover, if you have no time to collect your fresh fits yourself, don't fret as they also offer convenient island-wide delivery. Truly one of the best and most convenient dry cleaning services in Singapore!
Salient Features & Services:
✓ 15% off for new customers
✓ Convenient delivery to and fro your place
Rates: 3.50 – 120 SGD
Website: Keep Calm and Laundry On
Keep Calm and Laundry On believes that when it comes to the dry cleaning business, good service does not end with the promise of clean clothes. It is important to guarantee customers timely pick-up and delivery too. Thus, this is why they place great importance on the collection process, so as to build trust, and sincere and lasting relationships with their customers.
It is true convenience and ease from the start to the end when it comes to Keep Calm and Laundry On. From the moment you drop off your dirty clothes, to the second you receive your fresh pile of freshly dry-cleaned laundry. So reliable and dependable, definitely one of the best dry cleaning services in Singapore!
Related Topic: 10 Best Dryers in Singapore For Dry & Wrinkle-Free Laundry in 2020
Related posts
Subscribe for newsletter
* You will receive the latest news and updates on Singapore's best trends!
Trending Posts