11 Best Divorce Lawyers in Singapore [2022]
Emily Hopkins, 2 years ago
11 min

read
3102
Are you discontented with your marriage even after marriage counselling and you want to detach yourself from your significant other? Do you want to file for divorce? Tag along and get to know the best divorce lawyers in Singapore.
If your marriage doesn't seem to work out, it means your love affair is on loose ends. And there are a lot of conflicts that may arise. That is why hiring a divorce lawyer is a good idea.
Finding the best lawyer in Singapore is never simple, but don't fret. Our guide to the best lawyers in Singapore provides reliable information abou
t experienced lawyers who have solved over 250 cases within a year. Here are the best divorce lawyers in Singapore.
Having a team of experienced lawyers to handle your divorce is key. Alpha Law LLC, renowned divorce attorneys in Singapore, will perfectly walk with you to ensure you make an informed decision about your divorce and achieve the best results. They are best known for Notaries Public, Divorce matters and Property Conveyancing. The team is led by the company's founder and managing director William Ong (Leading Divorce Lawyer Singapore). the company was formed in 2009 and has achieved quite a lot as divorce attorneys. William has 34 years of experience in divorce & matrimonial law; you will therefore be in good hands with him or having his firm representing you. He is also an appointed Notary Public by the Singapore Academy of Law.
William works alongside two senior lawyers and the team will ensure that your divorce process runs smoothly without any hiccups. The two senior lawyers are Director, Gabriel Sebastian and Senior associate, Terence Tan. Alpha Law LLC also deals with other legal services such as personal law, matrimonial law, civil litigation, corporate law, and criminal law. The firm is well known for its property conveyancing services. They have a team of dedicated professionals that ensure the best results are delivered.
Alpha Law LLC offers the best as divorce solicitors. Whether it is an uncontested divorce, contested divorce, or consent divorce, the team of the three senior lawyers will work together to ensure that the process is smooth for you.
Highlights:
Property Conveyancing services
Very attentive, responsive and communicative solicitors
| | |
| --- | --- |
| Address | 190 Lorong 6 Toa Payoh #05-508 Singapore 310190 |
| Contact Details | (+65) 6255 7707 | 9320 0008 |
| Email | law@alphalawll.com |
| Operating Hours | Mon – Fri, 9.30AM – 5.30PM |
Ranked as the largest family law firm in Singapore, these are complete professionals with the required expertise to rule off even when marriages are at their worst. The PKWA law is a team of 9 experienced lawyers in Singapore with a positive reputation in dealing with family and divorce issues.
Over the past 30 years, PKWA has stood tall amongst others as one of the largest and leading law experts dedicated to helping you deal with family conflicts. Focusing on law practices, PKWA promises to offer excellent family law services which include wills, divorce, probate, and many more. From filling the documents to hearing, this award-winning firm follows proper channels till the final settlement. Of interest, they offer free consultation services on their website page.
PKWA also offers an affordable price for all Singapore residents, whether your marriage is uncontested or not. These are the most named influential lawyers under 40s you can engage for your divorce.
Highlights:
Handling annulment cases.
Dealing with child custody cases.
Handling matrimonial assets.
| | |
| --- | --- |
| Address | 480 Lorong 6 Toa Payoh #16-01 HDB Hub East Wing, Singapore 310480 |
| Contact Details | (+65) 6854 5336 |
| Email | angie@pkwalaw.com |
| Operating Hours | Mon – Fri, 9.00AM – 6.00PM |
Feel like your spouse is completely toxic to you? GJC advocates and solicitors are worth your consideration. Gloria James is one of the leading law firms in Singapore, ready to bring your misery to an end. The firm specializes in handling divorce, matrimonial assets, child custody among others.
All solicitors working under these firms are well trained and possess the necessary skills required to solve today's complex marriages. The major goal is to minimize the possible effects that a divorce will create on clients' families.
Another important aspect of these professionals is the free consultation fee. Feel free to reach them if you want to understand more about the divorce processes. It actually takes less than 20 minutes.
Under their blog, the Gloria James law practice firm offers a complete guide to the divorcing process, supported by more than 80 informative pieces of articles highlighting major issues in divorce proceedings.
Highlights:
Offer marital agreements.
Handling adoption issues.
| | |
| --- | --- |
| Address | 3 Church Stree #15-04 Samsung Hub S'pore 049483 |
| Contact Details | (+65) 6337 0469 |
| Email | consult@gjclaw.com.sg |
| Operating hours | Mon – Fri 8.00AM – 6.00PM |
YEO and Associates LLC is a team of specialists trained in providing a compassionate and comprehensive solution when it comes to family law. Well known for their practical ways of solving family conflicts, the firm is also acquainted with legal knowledge and takes family issues personally into their hands.
YEO and Associates law firm has accorded the highest standards of integrity and care which places it on top over others. The firm has successfully demonstrated their generosity and dedication to serving their clients with holistic services.
To improve efficiency, all experts working at this firm have undergone rigorous training, so you can be sure to be safe hands.
Highlights:
Financial settlement.
Handling child custody.
Dealing with wills.
| | |
| --- | --- |
| Address | 101 Upper Cross Street #12-13 People's Park Centre, Singapore 058358 |
| Contact Details | (+65) 6220 3400 |
| Email | yeo@yeolaw.com.sg |
| Operating Hours | Mon – Fri, 9.00AM – 7.00PM |
Over the past 30 years, R Kalamohan Law LLC has been providing Singaporean residents with quality legal services. It was founded by R Kalamohan, an advocate of the supreme court who has dealt with multiple cases for a long time.
The firm's main focus goes to family issues such as uncontested divorce, deed of separation, mediation, and many more. The firm takes the job seriously to ensure the divorce process is stress-free.
Customers are pleased with a free 30minutes consultation regardless of your family matter. There are no hidden fees, clients are offered an affordable fixed package fee.
Highlights:
Personal protection.
Maintenance of orders.
Post-nuptial agreements.
| | |
| --- | --- |
| Address | 101A Upper Cross Street #09-17, People's Park Centre, S'pore 058358 |
| Contact Details | (+65) 6227 9377 |
| Email | enquiry@kalamohan.com |
| Operating hours | Mon – Fri, 8:30AM – 5:30PM |
If you are looking for a divorce specialist dealing with family law, consider SG divorce lawyer. The establishment is widely recognized all around Singapore, offering quality services that every couple will complement.
Their experience is nothing than just a short of excellence. It provides a variety of law services at a reasonable price. SG is a world-class lawyer with combined expertise over years. The firm is committed to offering legal support whenever you need it.
It doesn't matter the weight of your case, SG divorce lawyer has represented many clients who won't resist spreading the good name out there. To date, it is ranked as one of the best divorce lawyers in Singapore that have fought the highest number of cases. Some of them have been reported in Newspapers.
SG follows the right divorce procedures when solving a case. The firm lawyer gives special attention to customers and comforts them when things seem tough. It also offers a free phone consultation. There is no need to visit their offices.
Highlights:
Financial settlements.
Handling child custody.
| | |
| --- | --- |
| Address | 133 New Bridge Road, #23-06/08, Chinatown Point Singapore 059413 |
| Contact Details | (+65) 6850 5411 |
| Operating hours | Mon – Fri 9.00AM – 6.00PM |
Feeling frustrated with your union with your spouse? Engage Crossbows LLP for help. The firm comprises four divorce experts who have been practising law for more than 20 years, with several more years of combined experience.
Crossbow specializes in four areas; Property law, General Litigation, Trusts, and probate and wills. It has a team of dedicated professionals ready to assist you whenever you experience family issues. The team is respected for the quality services they offer. They'll engage you and discuss your case at no cost. The goal is to ensure clients get to know the direction of their case and achieve satisfactory results.
Highlight:
| | |
| --- | --- |
| Address | 14 Robinson Road Far East Finance Building 02-01/02 Singapore 048545 |
| Contact Details | (+65) 6532 9980 |
| Email | contact@crossbows.com.sg |
| Operating hours | Mon – Fri, 9.00AM – 6.00PM | Sat & Sun, Closed |
The firm qualifies as the best law service provider when you need legal assistance. It has built a comprehensive website that connects clients to up to five lawyers at a given time. So you can be sure of convenience.
Law Advice Now deals with a variety of cases including divorce, child custody, will & probate, and many more. The team is dedicated to serving you diligently and work with customers to obtain the desired results. It doesn't matter the field of law you want to deal with, Law advice now can help you connect with professional lawyers who specialize in whichever field you're looking for.
This is actually a trustworthy and reliable law firm to turn to when you need help!
Highlights:
Handling probate law
Criminal defence
Handling bankruptcy
| | |
| --- | --- |
| Address | 11 Keng Cheow St, #02-05 The Riverside Plaza, Singapore 059608 |
| Email | support@lawadvicenow.co |
| Operating Hours | Mon-Fri, 9.00AM – 5.00PM |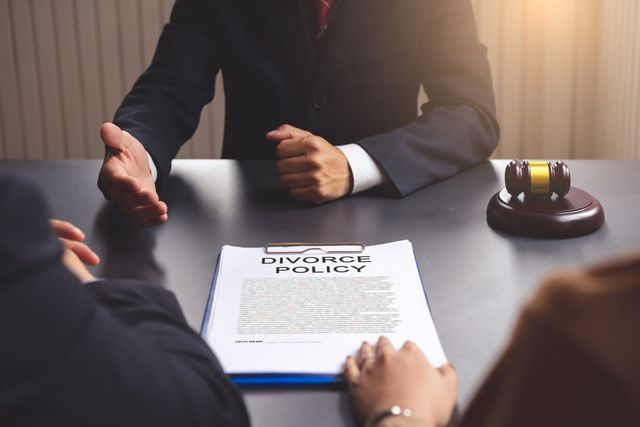 Populus Law Corporation is a perfect partner you should trust if you're seeking to get a divorce in Singapore. It employs the best lawyers from all around Singapore to deal with your case promptly.
The team strives to meet the standards of top quality services. They strictly adhere to the code of ethics and pledge to always practice safety, honesty, and integrity throughout the process.
If you need legal aid, all lawyers at Populus law corporation are the most dedicated people you will ever meet. They will listen to your case attentively and come up with the best solution that can help you with certainty.
The firm also prides itself on focusing on and having lawyers who share the same vision, professionalism, and values. Call them for family advice and be sure to get help.
Highlight:
Guaranteed 100% support and counselling where possible.
| | |
| --- | --- |
| Address | Havelock II, Havelock Road, #05-14, Singapore 059763 |
| Contact Details | (+65) 3129 2195 |
| Email | john@populuslaw.com.sg |
| Operating hours | Mon – Fri, 9.00AM – 6.00PM |
Ranked as one of the best family and divorce lawyers in Singapore, Godwin Campos LLC has helped many individuals deal with their legal cases. The firm possesses a wealth of experience and knowledge required in family law. They specialize in dealing with cases such as child custody, annulment, separation deed, and many more.
Some of the legal services offered at Godwin Campos LLC may include property disputes, personal injury, defamations among others. All lawyers at Godwin are best-loved for their nature and ability to manage proceedings without any fuss. Their patience and strict attention to detail is an assurance that you will be represented well.
Highlights:
Handling criminal law
Maintenance and division of assets
Handling contract disputes
| | |
| --- | --- |
| Address | 160 Robinson Road #14-06 SBF Centre Singapore 068914 |
| Contact Details | (+65) 6535 1306 |
| Email | godwin@godwincampos.com.sg |
| Operating hours | Mon – Fri, 9.00AM – 5.00PM | Sat, 10AM – 12.00PM |
Grace Law LLC handles an entirely legal process with integrity, honesty, and discretion. Specializing in child custody, divorce, adoption, and more, these lawyers are happy to help customers with the support they need. Trust this client-oriented firm to give you the best legal solutions for family matters.
The years of working has put this firm ahead. They offer legal supports for people interested in knowing everything about the law. Rest assured to meet compassionate, competent, and responsible lawyers at Grace Law LLC. Happy lawyers for happy clients!
Highlights:
LPA drafting.
Provide notary services.
Handling personal injury disputes.
| | |
| --- | --- |
| Address | 151 Chin Swee Road, #13-15, Manhattan House, Singapore 169876 |
| Contact Details | (+65) 6220 6364 |
| Email | info@gracem.com.sg |
| Operating Hours | Mon – Fri 9.00AM – 5:30PM |
The rate of divorce cases is taking the world by storm. According to the Singapore Ministry of Trade and Department statistics, about 7000 divorces are recorded within a year. With the high divorce rate, divorce attorneys will correspondingly be many. It's important to get a divorce lawyer who'll successfully your divorce and walk you through the process candidly.
The above best divorce lawyers in Singapore have success stories and are experienced. They'll be of great help navigating the difficulties of the tough divorce journey.
Emily Hopkins
I'm an accomplished and detail-driven content writer with copious experience in producing compelling, engaging and flawless content for a variety of blogs and websites for several years.
Related posts
Subscribe for newsletter
* You will receive the latest news and updates on Singapore's best trends!