7 Best DIY Hacks to Disinfect Your Homes
Javeria Jawed, 4 months ago
0
6 min

read
182
Disinfecting your home is not an easy thing to do these days. Especially when there is a pandemic all around, the disinfection of your house is essential. If you ignore it, you can land yourself as well as your family in trouble. Also, you cannot trust the professional services these days, because it is too risky to get someone in your house.
Cleansing your home will help you to contain the spread of the germs and the bacteria. It will also help you to contain diseases if someone is sick in your house. So, you must try these 7 best DIY hacks to disinfect your homes.
We have gathered down a list of the hacks that will help you in keeping your house clean.
1. Disinfection of Kitchen with Clorox disinfectant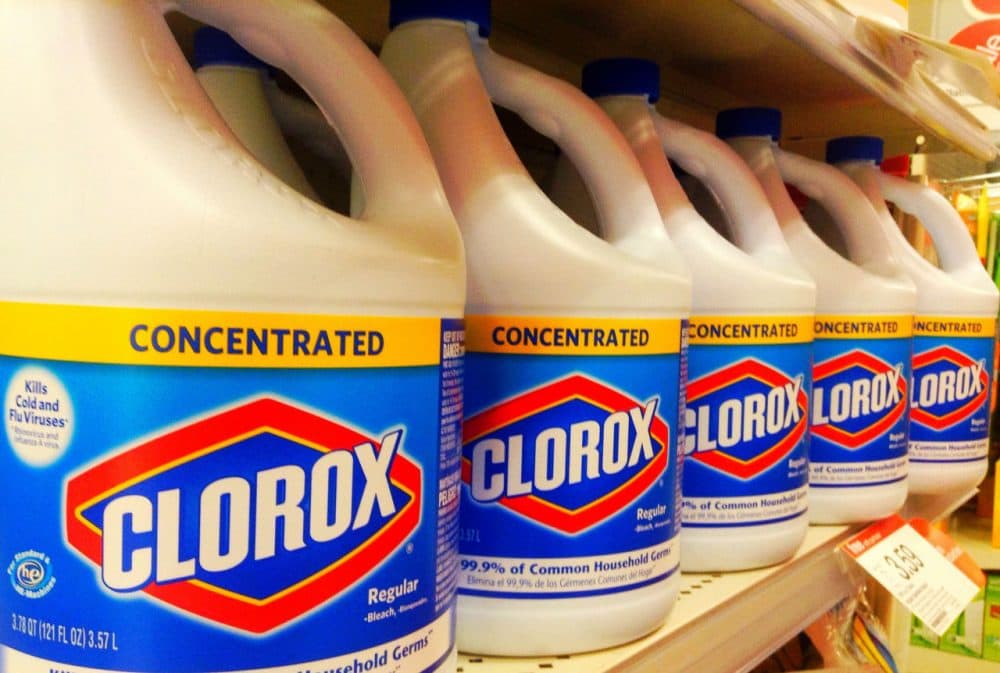 In the kitchens of your houses, you will find different bacteria. This is due to the fact that there are some foodborne bacteria which are only present in the kitchen. So, the kitchen will have the bacteria transferred from your hands as well as the foodborne bacteria.
Bacteria will be present on the handles of the cabinets or the doors. They can even sustain on the shelves. So, you have to clean them yourself daily with the help of any disinfectant. Hands down one of the best DIY hacks to disinfect your homes!
Always make sure that you wear some gloves while cleansing it. One of the good disinfectants is Clorox Disinfecting Wipes. When you spray it on the surface, leave it for some time, and you will see the difference.
SaniDate Hard Surface sanitizer is also a good product which you can use for the disinfection of your kitchen.
2. Make your own disinfectant and clean your house
You can always make your own disinfectant for cleansing purposes. To make your own disinfectant, follow these steps.
Add some water in the spray bottle container.
Add some vinegar in it.
Put some Thyme cloves in it.
Once done, your disinfectant is ready. Now you can use it to clean your house. Put it in the spray bottle and spray it at various places in your home. Thyme cloves and vinegar have all the abilities to disinfect the places.
3. Clean your blinds and windows with the old socks
Blinds, windows and doors are the things which catch dust easily. Most of the times, you will see these things infected with germs. If you don't disinfect them, they will harm the surroundings. So, here is one of the best DIY hacks to disinfect your homes for you.
Take an old sock.
Make a solution of water and vinegar in a ratio of 50-50.
Dip the sock in the solution.
Now clean the blinds and doors with the help of that sock. You will find out that they will be disinfected quickly and you will not have to live in the dusty surrounding. This is one of the best DIY hacks to clean your homes and definitely one worth trying!
4. Disinfecting of toilets with the Clorox toilet bowl cleaner
Toilet bowl is the home of the bacteria and germs. You won't find more germs at any other place than at the toilet bowls. If you don't disinfect them daily, the chances of getting diseases increases significantly.
For cleansing of the toilet, you should have a separate set of tools which you do not use at any other place in your home. This includes,
Scrubbing brush
Pair of rubber gloves
Scrub sponges
A bottle of Clorox Toilet bowl cleaner with bleach
First of all, spray the HEINZ toilet bowl cleaner in the whole bowl, and at least make a one layer of the disinfectant in the bowl. Then, put your gloves on and scrub the disinfectant with the brush. Keep scrubbing it for at least two minutes. After that, leave the bowl as it is for almost five minutes. Once done, flush the toilet ad your toilet will be free from bacteria and germs.
5. Clean and disinfect high touching areas regularly
Nothing can transfer more germs than the high touching areas of your house. If you do not clean those high touching areas regularly, you will catch the bacteria soon. Especially in this season of the pandemic, cleaning them should be your top priority. These high touching areas may include buttons, TV remote, handles of the doors and the cupboards. You can also infect your mobile phones because it is one of the most vulnerable places which can catch germs. Take a small cloth and rinse it with the disinfectant solution and clean the things mentioned above regularly to disinfect your home easily. Definitely one of the best DIY hacks to disinfect your homes. Try it out today!
6. Do dusting efficiently with homemade disinfectant
Dust is the major source of the bacteria and the germs in your house. When anyone touches it, they get the germs on their hands. Kids are most likely to touch it as they have little knowledge about it. So, the first thing which you should do regularly is to do dusting of the furniture. There are various ways through which you can do this. You can take an old wet towel and do the dusting.
One of the efficient ways to do dusting is to rinse the towel in any disinfectant. Once you do this, do the dusting with that towel, and it will completely clean the surface.
7. Disinfect your floors regularly
Disinfection of your house floor is must if you want to keep your family members healthy. If you use the same shoes for outside and inside of the house, you are more likely to make the floor dirty. Children who walk barefoot in the house are at risk to catch the germs. So, you must disinfect the floors of your home daily.
Many people recommend the bleach solution for the disinfection of the floor, but you should avoid using the dangerous chemicals at home if you have kids at home. You should disinfect the laminate and vinyl flooring by making a mixture with one cup of warm water and one cup of white vinegar. In this way, the floor will be disinfected completely.
These were the best 7 DIY hacks to clean your homes. Disinfection is probably the only things whose importance cannot be ignored in these crucial times. Remember, cleansing of your home should be your priority as you have to keep yourself and your family members safe from diseases. This challenging thing is now easy with the help of these hacks, which we mentioned above. We hope that you would have a clean house by following these hacks.
Check out our other related articles:
Written by Javeria
Javeria Jawed
Javeria Jawed is a Biomedical Engineering Graduate and Certified S.E.O. Content Writer. She is Gold medalist & 1st position holder declared by IEEE in 34th IEEEP Symposium 2019. Winner of two more international conferences. Secures certifications from DigiSkills, Coursera, NFTP and IoF. Article, blog post & product description writing expert since six years.
Related posts
Subscribe for newsletter
* You will receive the latest news and updates on Singapore's best trends!
Trending Posts