10 Best Dishwashing-Liquid in Singapore [2022]
Javeria, 3 years ago
6 min

read
8006
Choosing a good dishwashing-liquid for cleansing the dishes is not an easy task to do. This becomes more difficult when there are numerous brands out there, and you have to choose the best one. If you successfully manage to do the dishes after the meal immediately, it could be of immediate relief. Otherwise, the stained dishes and utensils can increase your responsibility so much. As a matter of fact, a premium quality dishwashing-liquid has to be efficient in removing stains from the dishes immediately. Besides this, it should also impart a distinctive smell in the plates so that those who use them get a good experience. Lemons play a crucial role in making dishwashing-liquid efficient and worthy to use. Getting the best dishwashing-liquid in Singapore is equally challenging.
We have gathered ten best dishwashing-liquids in Singapore that are best at making your dishes squeaky clean!
Mama Lemon Dishwashing-Liquid can help you get rid of the stains that can be hard to remove from the dishes. This dishwashing-liquid also helps to give unprecedented shine to the dishes resulting in the great ambience in the kitchen. Once you use this liquid, you will feel that this cleansing liquid is one of the best washing liquids in Singapore.
Its unique formula will be extremely easy on your hands that can also help you get rid of all the liquids that do not suit your hands.
This is one of the most well-renowned brands in the Dishwashing liquids industry.
One of the greatest distinctions of this dishwashing liquid is that it can remove the grease from the dishes six times faster. So, in the end, it will also help you in doing the work more quickly. This dishwashing liquid is made up of Japanese Nano-washing technology that is used to remove almost 99.99% germs on the dishes. Another distinctive feature of this liquid is that it contains orange juice. So Orange juice will help you in getting rid of the germs instantly without being harsh on the hands.
This washing liquid is specifically designed to wash children's bottles and feeders. Not only this, but you can also wash dishes with this liquid. One of the great advantages of using this product is that the natural ingredients having no fragrance are major ingredients in this liquid. So you do not have to worry about the synthetic ingredients while using this liquid. In this way, you can give your children the cleaned bottles and dishes they need.
You can also clean sippy cups, pacifiers, and even breast pump components that can greatly help in your children's affairs.
If your hands are sensitive and cannot afford even a bit of chemical, this dishwashing liquid is best for you. With no allergic reaction, and its extra concentrated dishwashing formula, this dishwashing liquid is a great choice to remove any type of grease and germs from the dishes instantly and without any worry. The thing that makes this product different from others is that this liquid is that it contains plant-based ingredients. So this product is absolutely natural. The manufacturing product is also environmentally safe as no synthetic ingredient is used in the whole process.
If you are looking for the dishwasher without chemicals, this should be your top priority. Made without chemicals, this dishwashing liquid is equally effective as any chemical-based products. The formula with which it is made is the bio-degradable, hence making the liquid safe for the environment too. Ecover Washing liquid is also an excellent choice for those who are allergic to chemicals. This dishwashing liquid can remove all the stains from the dishes in a matter of minutes with a single squeeze. This makes Ecover Washing liquid different from others available in the market.
This is the best dishwashing liquid for grease, as it is specifically designed for this purpose. One of the important features of this liquid is that it is specifically designed to speed up the process. So, it makes the dishes clean two times faster than an average dishwasher. It means that you will be doing the dishes in less tie with less water spent on them. This product is also made up of plant-based products, so it is not allergic to most of the skin. This results in a safer product for the environment due to its biodegradable nature.
So, worry no more and get this product to de-grease your dishes instantly.
This dish cleaner is also a right product for those who want to use liquids without any chemicals at all. One of the most significant advantages of using this dishwashing liquid is that it can be used for cleansing doors, floors, tiles, and other stuff in your daily life. So, you do not have to get the washer for everything separately and can get rid of all the stains in your house only with this one dishwashing liquid.
8. Giant Dishwashing Liquid lemon:
Giant DishWashing liquid lemon is a dishwashing product that is made up of the powers of lemons. This extraordinary power of lemons helps in making the dishes clean in a matter of minutes. As lemons are not dangerous for hands, so its liquid is also not dangerous for your skin. You can also get rid of the stains on the dishes easily with the help of this dishwashing liquid.
9. Premium Kleen Plus:
This dishwashing liquid is made in Australia with utmost care of removing grease and other unwanted stuff on the dishes. This liquid is safe and efficient to use because it Alkaline-based chemicals. With compliance to ISO standards, this dishwashing liquid is cost-effective and environment friendly. Another great feature of this product is that you do not need special equipment for using this product. It can eliminate the stubborn grease stains in a matter of minutes with the power of Alkali, which is not possible with any other washing liquid.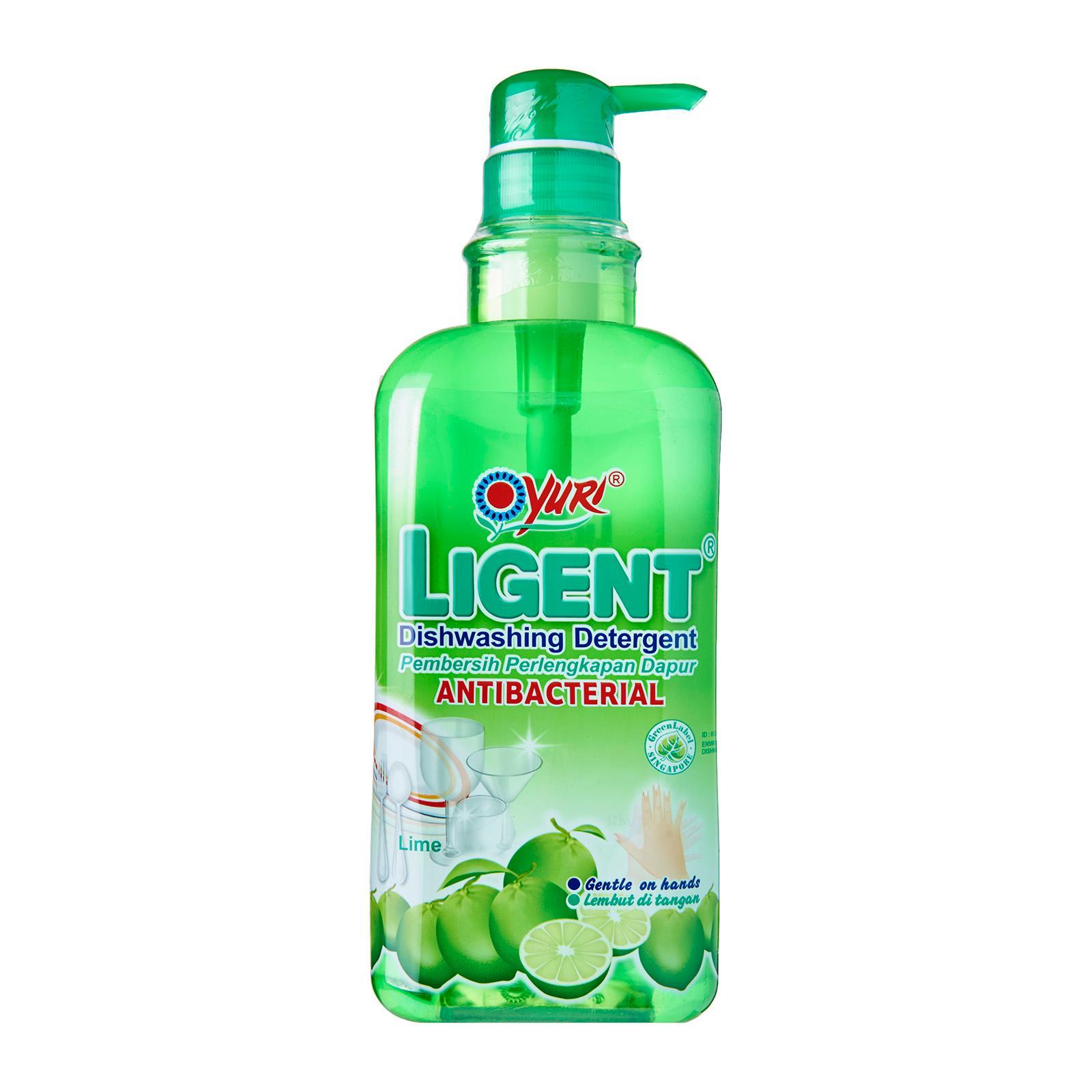 Yuri Ligent Dishwashing liquid is one of those dishwashing liquids that are fatal for stains due to its immediate cleansing actions. Similarly, it can also react with oils and grease without affecting your hands at all.
Having an efficient dishwashing-liquid product is a great way to keep your dishes clean after the meal. Doing dishes is a sort of headache, and not everyone can do it correctly. If you do not have the proper dishwashing liquid, your dishes can become dirty as they can catch germs, grease, and the remaining cholesterol. All of the dishwashing liquids mentioned above are economical. They are highly efficient in this regard that can help you in getting rid of all the unwanted stuff on your dishes without a worry at all.
Related posts
Subscribe for newsletter
* You will receive the latest news and updates on Singapore's best trends!