11 Best Aroma Diffusers To Buy in Singapore [2022]
Joanne, 3 years ago
8 min

read
6166
'Nothing is more memorable than scents'. Who doesn't want a good smelling living room or bedroom? If you are tired of the unwanted smell in your room, try adding an aroma diffuser to your house. Aroma diffuser with essential oils of your preference will do wonders and make your living place smell like heaven. Not only does a diffuser add a soothing smell, but it also kills the fungi and bacteria in the air. So, get rid of those conventional air fresheners and consider adding an aroma diffuser to your house or office. Read our list of the best aroma diffusers in Singapore and find the perfect one for you.
What is an Aroma Diffuser?
Aroma diffuser, as the name indicates, is a device used for adding a pleasant aroma to the atmosphere. With the essential oils scattered in the air, this device contributes a soothing and relaxing environment. The usage of an aroma diffuser as an anti-bacterial device is another possible advantage often overlooked by many. The essential oils kill bacteria, improve the quality of sleep, satiate hunger, and help boost our immune systems. With these many advantages, this device is becoming popular around the globe, including Singapore.
Advantages of Aroma Diffuser
An aroma diffuser is much more than a conventional air freshener. Spraying air freshener manually around the house is a hectic task. An aroma diffuser automatically scatters the aroma oil itself around the house without the need of any operator. Furthermore, the essential oils used in the diffuser are capable of killing bacteria. Also, there are other medical benefits as compared to the liquids found in aerosol sprays.
Best Aroma Diffusers in Singapore to Buy Online
Choosing the best aroma diffuser can be a hectic task given a whole lot of options in the market. We have made this task easier by shortlisting the best aroma diffusers for you to buy in Singapore:
Salient Features:
2 in 1 humidifier and diffuser
Auto shutoff
Great storage capacity
Stylish exterior
Price: 62 SGD
If you are looking for an aroma diffuser with multi-functional options, the Deerma F600 is the go-to device. This device is superb and truly deserving to top our list of the best aroma diffusers in Singapore.
With its 2-in-1 humidifier and diffuser option, Singaporeans are also loving it for its affordable price. This product has a 5L storage tank, so you can pour the oil once and spend much of the time tension-free.
Moreover, its auto-shutoff feature shuts off the device after the timer goes off. So, what are you waiting for? Quickly order the Deerma F600 Aroma Diffuser along with an essential oil set free of cost!
Salient Features:
Even scent distribution system
LED light with 7 different colors
Stylish Design
Prices: 18.90 SGD
Muji Style Aroma Diffuser is a stylish product. It also enhance the aesthetics of the room besides only performing the regular basic function of an aroma diffuser.
With 3 holes, the diffuser scatters the oil evenly around the room. The product has the option of LED lights with 7 different colors. The lights can be switched according to the surroundings of the room.
Above all, you just have to fill the tank once for uninterrupted operation of 8 hours. The product comes with a 30ml free pack of oil along with a discount on the further purchase of oils.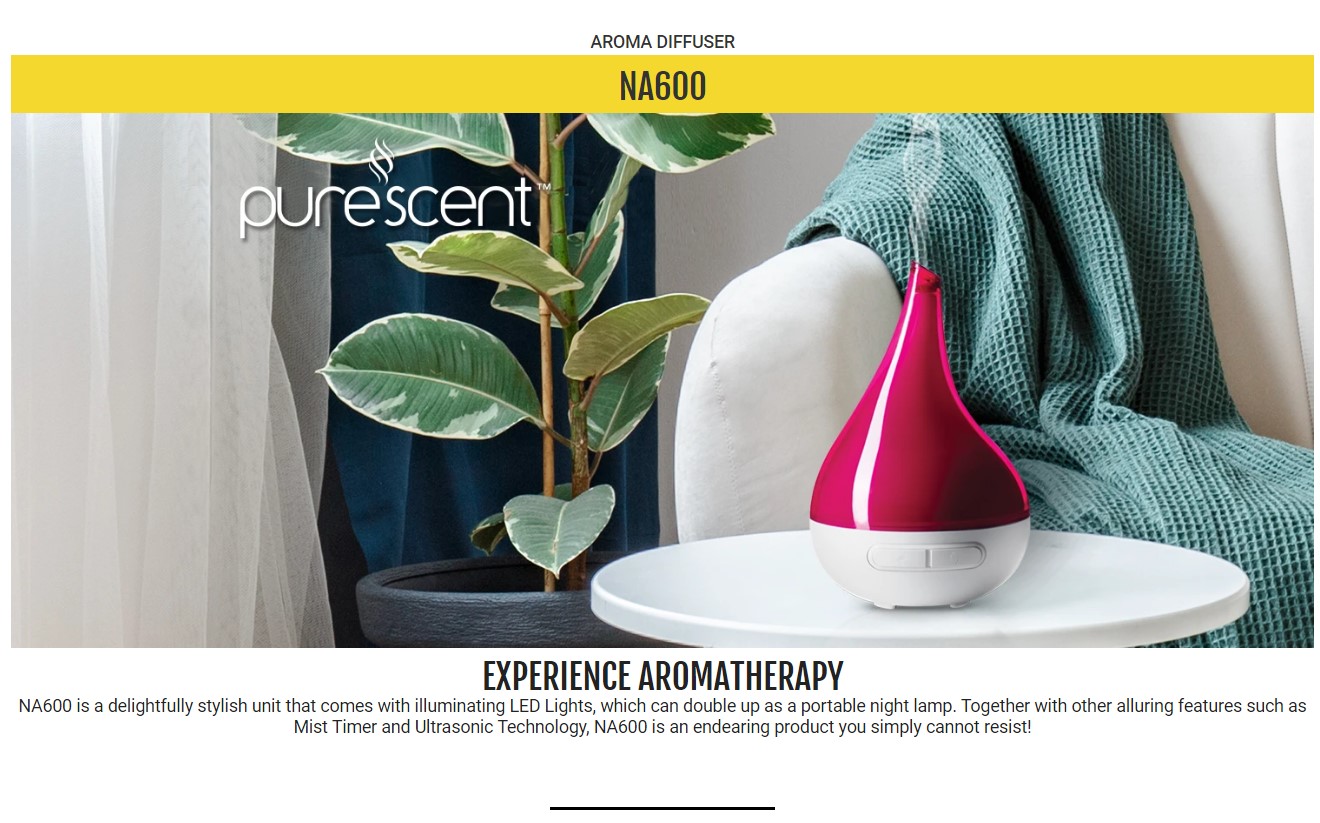 Salient Features:
Unique design along with the auto shutdown
Can be used as a portable lamp
Antibacterial option
Price: 123 SGD
Tired of the unpleasant odor in your room. That unpleasant aroma is mostly due to the fungi and unseen bacteria in the atmosphere. Novita Aroma Diffuser not only scatters the oil but also removes unwanted particles in the atmosphere.
Additionally, as a result of the unique design of the aroma diffuser, many customers also use it as a portable lamp. You can choose different LED light colors depending on your mood. Its auto shutdown feature also guarantees the safety of the user.
Salient Features:
Classy wooden design
Boosts immunity and sleep
Easy operation
Price: 10.50 SGD
Looking at the wooden design, the first thought that comes to mind is that it this aroma diffuser is akin to some sort of a decoration piece.
Yes, this can be a decoration piece but it is also an amazing aroma diffuser! With its easy operation feature, customers are loving this product. The Wood Ultrasonic Aroma Diffuser also promotes sound sleep and boosts immunity. Overall, truly one of the best aroma diffusers in Singapore.
Salient Features & Services:
Uses high-quality essential oils
1 Year Warranty
Auto shutoff and easy operation
Price: 106.50 SGD
Don't get distracted by the price, but do focus on the high quality of this product.
We recommend this product for newbies who are aren't used to mixing different oils for aroma. The high-quality essential oils used in this product ensures its overall durability.
Moreover, its easy operation and auto shutdown security features add to its quality and durability.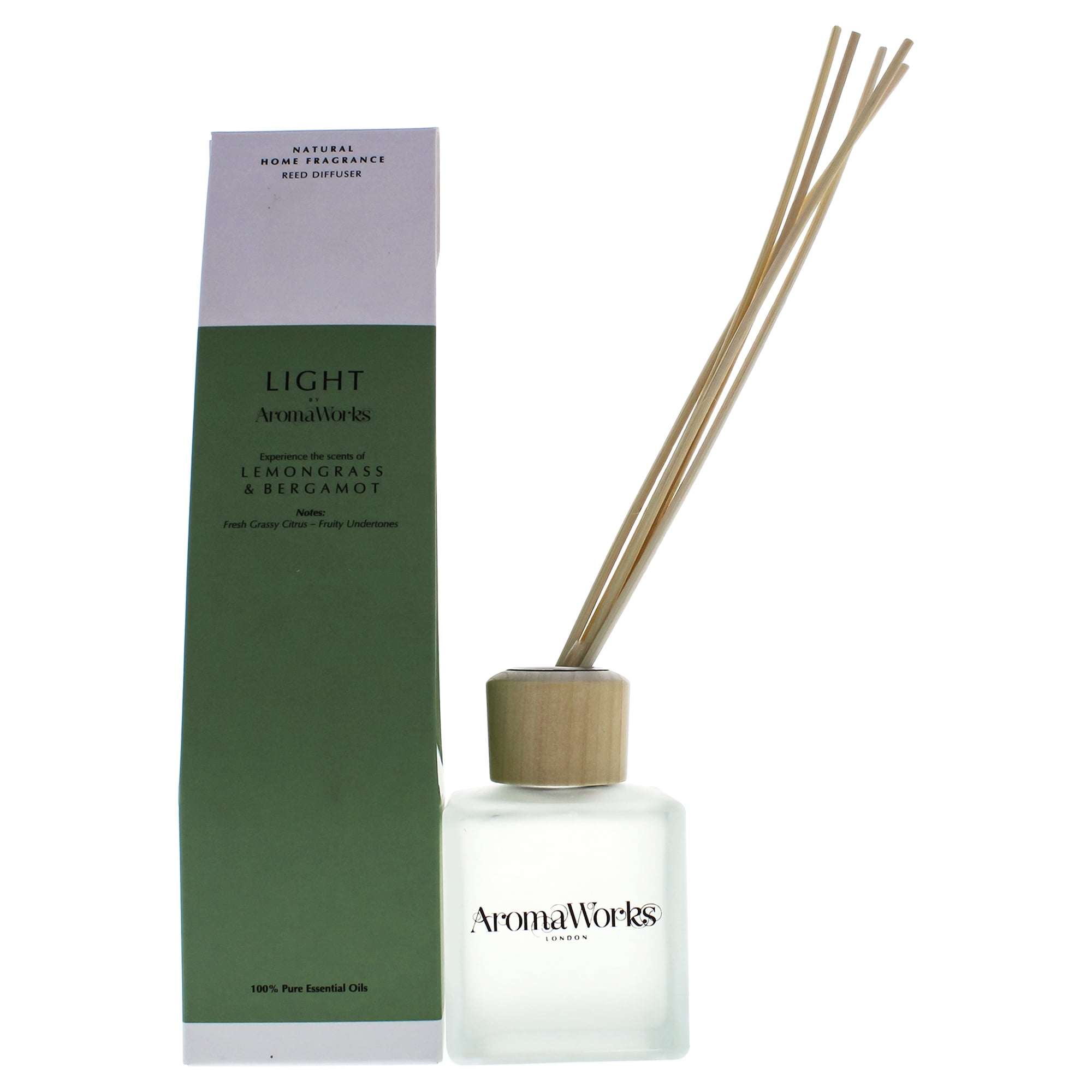 Salient Features & Services:
One of the cheapest aroma diffuser in Singapore
No need for electricity
Acts as an insect repellent
Price: 9.90 SGD
An aroma diffuser that does not require electricity? Yes, you heard it right!
This amazing aroma diffuser features unique scents such as lemongrass that takes you to those classic Thai massage centers where incense sticks were used.
With no need for electricity and effective spreading of the aroma around your house, Lemongrass Reeds Diffuser is highly rated. The spreading sticks are also made of high-quality abs that do not need any replacement.
Salient Features & Services:
Portable
Easy assembly
USB Powered
Price: 30.80 SGD
If you are looking for a portable aroma diffuser, then try this innovative product introduced by Dodocool.
Easy to disassemble and clean, the features of the product are way greater than its price bracket. Additionally, the 70ml storage capacity makes the product usable for 5 hours.
Furthermore, the size of the aroma diffuser is perfect to fit in your car's cup holder. Just add a few drops of essential oil and enjoy the pleasant smell and aroma in the atmosphere.
Salient Features & Services:
Sleek design
Good mist creation
USB Powered
Price: 16 SGD
This is a small and sleek aroma diffuser for daily day usage along with LED light option. You should consider buying this product if you have limited electric sockets in your house.
With its USB power option, the product can be used by connecting it to a power bank or USB slot of your computer. Customers prefer this product due to size and usability options. However, the price bracket is also attractive and easy on the pocket.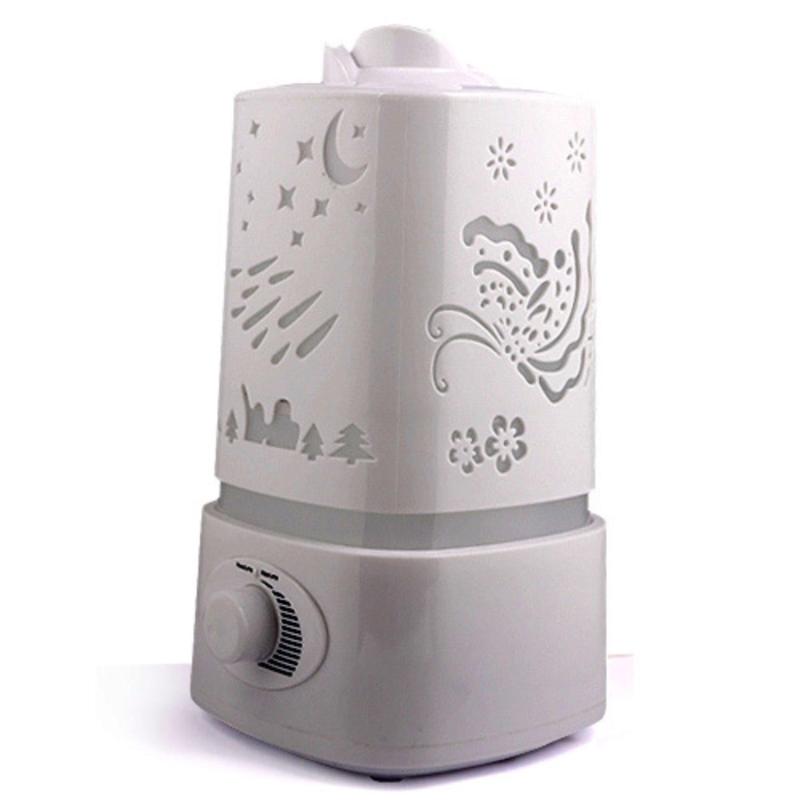 Salient Features & Services:
Strong mist creation
Works as an air filter
Aesthetically appealing
Price: 30 SGD
This ultrasonic aroma diffuser has 2 fog holes to create a strong mist. Along with oil scattering, this product filters the air and removes the dust. The aesthetic design and wide range of LED lights also make it appealing. Also, the customers buy it to add it to the decorative items. With those carved stars and flowers, this product can also be used in the room of your children.
Salient Features & Services:
High mAH battery
Portable
Simple and sleek design
Price: 77 SGD
Staddler Form is one of the most reliable companies in Singapore. Its aroma diffusers are becoming widely popular due to its stress releasing option. The jasmine flavored essential oil gives a soothing smell to your living room. Its high mAH battery makes it a reliable option for usage. You can also choose from a wide range of attractive colors. The best-fitting according to the décor of your room.
Salient Features:
Waterless and heatless
Diffuses 100% pure essential oils
Silent yet with powerful diffusing strength
LED light touch sensor on/off switch
Price: 198 SGD
Flo Aroma is a local home-grown brand with a vision to inspire healthier communities by connecting people to nature's quintessence and with the right instruments. Flo Aroma's aroma diffusers are compact and sport a contemporary design that will fit into your modern home.
They are also known as nebulising diffusers. Nebulising diffusers do not use any water nor heat to operate. It is thus regarded as one of the most efficacious aroma diffusers for therapeutic use of essential oils.
In addition, Flo Aroma's aroma diffusers feature an almost silent motor base that has a powerful diffusing strength that is able to scent an area of 800 square feet in its first 2 minutes of diffusion. For their aroma diffusers, only 100% pure essential oils are used for diffusion.
In this modern era, scenting the air is not the only priority of the customers. They want a healthy atmosphere that promotes sleep and eliminates unwanted particles from the atmosphere. So, aroma diffuser is becoming a modern-day requirement. With its easy operation and multifunctional features, customers are giving up on the regular air fresheners. There are many options available in the market but we have shortlisted the best ones for you. So, go through the list, select one according to your preference, and add to the aroma of your living place or office. They say that aroma tells about the personality. So, add up to the charm of your personality with these modern aroma diffusers to your lifestyle.
Written by: Awais Sid
Related posts
Subscribe for newsletter
* You will receive the latest news and updates on Singapore's best trends!