7 Best Delivery Driver Jobs To Give A Try in Singapore [2022]
Gee, 3 years ago
7 min

read
6051
Ever since the coronavirus hit our shores, life has mostly been at a standstill. From the mandatory two-month circuit breaker period imposed by the government on the people to curb the virus, to the gradual reopening of Singapore's economy in phases to ensure business continuity, most of the activities that we partake in daily life basis has come to a complete stop.
Although most of our usual life has been on brakes, this does not mean that we should stop moving and forgo reaching our own goals in life. Hence, if you have unfortunately been laid off or have had your pay drastically reduced in the past months, fret not. We have listed the best delivery driver jobs for car owners in Singapore to increase or supplement your income right this instance.
Founded in June 2012, Grab has rapidly and aggressively expanded into the Southeast Asian market to become the number one ride-hailing app in the region. Its name has become so synonymous with ride-hailing that potential passengers tend to just say "I am going to Grab" when considering transportation needs. Overall, an extremely respectable company that offers one of the best delivery driver jobs for car owners in Singapore.
The best part of driving with Grab is that, unlike traditional taxi companies, you are allowed and even encouraged to use your own vehicle to provide transportation services. However, your car must be a 4-door vehicle that must first be subjected to approval by Grab before starting service.
Thus, what are you waiting for? Visit the Grab website for more details on how to apply to be a Grab driver.
Requirements:
Is a Singaporean/PR citizen
Be over 21 years old
Possess a valid TDVL/PDVL with 2 years of driving experience
Have a 4-door vehicle
Thanks to its ease of use and immense popularity, Grab has also expanded its services to include food, grocery, and parcel delivery services. They are namely GrabFood, GrabMart and GrabExpress.
Normally, Grab driver-partners are only allowed to provide transportation services to ferry passengers from point A to point B. However, due to the Covid-19 situation, Grab has launched a new initiative for its driver-partners to boost their income with GrabFood, GrabMart, and GrabExpress.
To participate in this programme, eligible drivers are welcome to sign up here. Once you are registered and approved for this initiative, you can now earn your income from four different areas using just one app. Isn't that just great?
Contact: 6655 0005
Address: 28 Sin Ming Lane, #01-143 Midview City, Singapore 573972
Founded in October 2009, Gojek is an Indonesian courier-delivery and ride-hailing app that has fast expanded into many different service sectors such as food, grocery, laundry, massage, shopping, etc to become a super app. Since then, they have entered the Singapore ride-hailing market in October 2018 to become a worthy rival to Grab. They are extremely competitive and offers one of the best delivery driver jobs in Singapore for car-owners hands down.
To become a Gojek driver, you must meet all of their requirements as stipulated below and register your interest on their website. Like Grab, Gojek also welcomes their driver-partners to use their own vehicles to provide transportation services to passengers.
Thus, if you are interested, visit the Gojek website for more details on the application process to become a driver-partner.
Requirements:
Singapore/PR or Work Permit Holder with 'Chaffeur' indicated as occupation
Possess a driver's license with 2 years of driving experience
Have a valid PDVL/TDVL from LTA
Have a car (subject to review and approval)
Contact: 3135 3135
Address: 38 Sin Ming Lane, Singapore 573957
Launched in 2014, Ninja Van is a local homegrown company that has expanded to become one of the largest last-mile delivery companies in the region. Overall, this is no surprise, as Ninja Van is synonymous with online shopping in Singapore as part of the parcel delivery experience.
It is extremely easy to get started with Ninja Van. First, you must meet all of the requirements as stipulated by them and register your interest on their website. The only drawback is that their company policy and operations only allow you to make deliveries anytime between 10 am to 9 pm. However, the freedom and flexibility the job offers more than makes up for this minor drawback.
Requirements:
Is a Singaporean/PR citizen
Possess a valid driving license
Have a car, van, or motorbike.
Contact: 6602 8271
Address: 8 Jalan Kilang Timor, #02-01 Kewalram House, Singapore 159305
Gogovan was founded in Hong Kong in July 2013 to provide alternative solutions for people who required a van for deliveries. It aims to help connect businesses and individuals to delivery partners directly for their delivery needs. After a round of investments, it expanded its operations overseas and entered the Singapore market.
Additionally, Gogovan has an easy-to-use app designed by its drivers that allows you to seamlessly register yourself and begin doing deliveries. Thus with Gogovan, you do not have to worry about not having the right vehicle to deliver the parcels as they will only match you with jobs suitable for your vehicle. Just download their app, complete your registration, and get started on your delivery journey today! Overall, truly one of the best delivery driver jobs for car owners in Singapore!
Requirements:
Is a Singaporean/PR citizen
Possess a valid driving license
Have a car, motorbike, van, truck or furniture vehicle
Contact: 6836 1110
Address: 8 New Industrial Rd, #05-17, Singapore 536205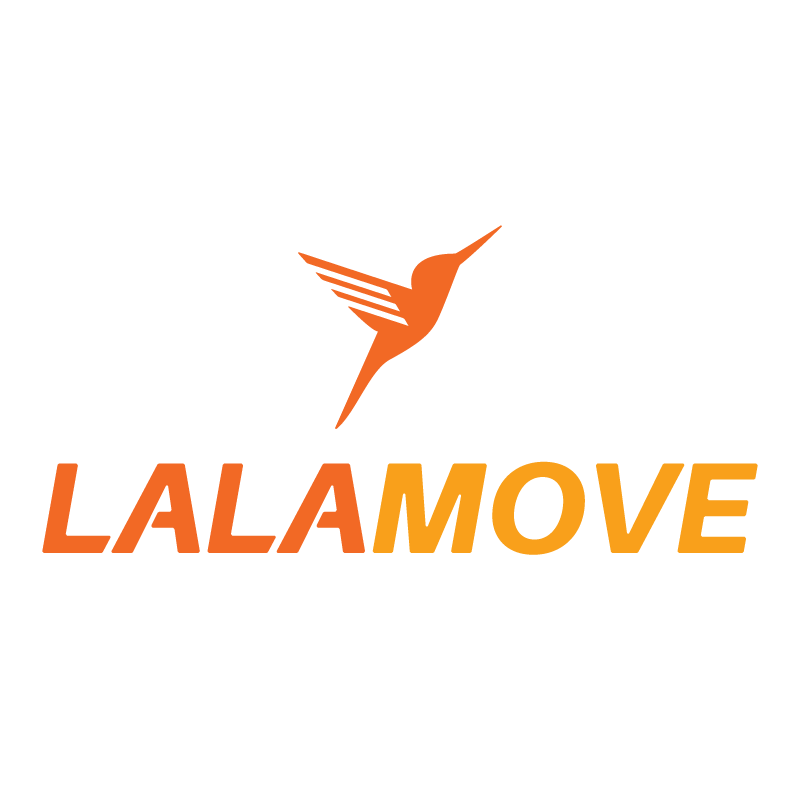 Founded in December 2013 in Hong Kong, Lalamove's primary focus is using technology to connect users who have urgent, same-day delivery needs with its legion of delivery drivers on its app. Similar to Gogovan, its expansion plans saw it enter the Singapore market in 2014.
To become a Lalamove driver, you must meet all of their requirements as highlighted below. You must also go through a short training session that can be done virtually from the comforts of your home, or head down to the Lalamove office for a physical training session to be qualified as a delivery driver.
Thus, if the information above appeals to you, head on to their website and register now to begin earning your delivery income.
Requirements:
Is a Singaporean/PR citizen
Possess a valid driver's license
Have a bicycle, motorcycle, car, van, or lorry
Complete a virtual or physical training session with them
Contact: 6631 8383
Address: 10 Ubi Crescent, Ubi Techpark Lobby C, #04-35, 408564
FastFast is an on-demand courier delivery service that was launched in Singapore in June 2015. Aimed at providing fast delivery services for its user base, it claims to be able to provide delivery services from one location to another in under 90 minutes.
Above all, true to its name, it provides one of the fastest delivery solutions currently available in the market in Singapore.
Simply register your details on their website to get started on their platform. Then, just wait for them to get in touch with you. Once you have gone through their training session, and have secured accident insurance, you are good to go to begin your delivery journey with them.
Requirements:
Be a Singaporean/PR
Possess a valid driver's license
Have a motorcycle, car, van or truck
Have an accident insurance plan
Complete their training session
Contact: 6659 6510
Address: 26 Sin Ming Lane, #07-115A Midview City, Singapore 573971

uParcel is the same day flat-rate courier service that prides itself on its 24/7 for hire service. Its business model centres around its location-based identification service that connects customers to nearby delivery drivers. Consumers are also always able to keep track of their parcels through the live tracking feature on their app.
To become an agent, you can register your details either on their website or app. The approval process is extremely quick and takes only 1 to 3 days.
However, the only drawback for uParcel is their bi-weekly payment method. This means that you can only cash out your deliveries 2 weeks after completing them. Nevertheless, it is still an attractive source of income during this trying period.
Requirements:
Is a Singaporean/PR citizen
Possess a valid driver's license
Have a motorcycle, car, van, or even complete deliveries using public transportation
Complete your profile and a quiz to get approval
Website: https://www.uparcel.sg/be-an-agent
Contact: 6589 8763
Address: 10 Kaki Bukit Ave 4, #05-70, Singapore 415874
Check out our other related articles:
Written by: Aveline Yong
Related posts
Subscribe for newsletter
* You will receive the latest news and updates on Singapore's best trends!