11 Best Date Ideas in Singapore [2021]
Gee, 7 months ago
13 min

read
1457
It feels like it has been an eternity since we have seen our boyfriends or girlfriends since the start of the circuit breaker period. Thankfully, that has now passed, and we can look forward to meeting and spending time with our other half during the Phase 2 period of Singapore reopening her economy. However, do not get too complacent and engage in the usual things you normally do for your dates after you can finally meet. Instead, surprise your date by taking him or her out to indulge in the activities we have compiled here for you! Here are the best date ideas our team have come up with to help you add a little spice and fun to your dates with your significant other.
Streaks n Strokes is an art jamming studio with a twist on the usual painting fare. Unlike other art jamming studios whose primary focus is painting on a canvas, Streaks n Strokes has differentiated itself from the crowd by offering you to paint your own designs on T-shirts and tote bags which can be brought home and worn later. What can be better than showing off your artistic flair to your friends and family by donning on your work and exclaiming that you are the legend behind the masterpieces?
They pride themselves on their "in-house innovated and manufacture fabric ink from [their very own] Singapore production plant" (Facebook) which is perfect for painting on the textiles at their studio. Unfortunately due to Covid-19, they will be ceasing all art jamming sessions at their studio. It is unclear if whether there is a possibility of the art jamming sessions resuming thereafter once all the measures have been fully lifted.
However fret not, as they are selling their stay-at-home painting kits online. This means that you can bring the painting kits out with you to a desired location to paint. Additionally, you may even spend some quality time with your other half at home thinking up of creative designs to paint on your T-shirts and tote bags. All in all, this is definitely one of the best date ideas in Singapore!
Price (for DIY Painting Kits): from $44.90 to $139.90
Address: 38 Ang Mo Kio Ind Park 2, #04-55, Singapore 569511
Contact: 8587 8884
Are you feeling bored of the old dinner-then-movie date? Elevate your movie-watching experience to the next level by participating in Films At The Fort's movie screenings happening from 30 July to 16 August this year at Fort Canning Park. Taking place in an open-air park, the outdoor theater boasts comfy cushions for you and your significant other to squeeze together and relax. You can also admire the lush greenery and stars that surround you while enjoying the movie at the same time. Overall, a thoroughly enjoyable and one of the best date ideas in Singapore.
Worried about the food and drinks offering available? Worry not! You will not find the usual mass-produced popcorn and soda fare found at various cinemas across Singapore here. Instead, the team from The Providore café will be onsite to provide you and your significant other with a variety of gourmet options. There will also be a fully stocked bar at the event. Beers, cider, sparkling wine, and wines such as Casillero del Diablo will be available to impress your date with.
Unlike your normal movie-going experience, Films At The Fort encourages guests to arrive early at the venue at 5pm. When the gates open, you can start to enjoy the pre-film ambience lined up with DJs and instrumentalists. The musicians will continue playing until 7.30pm, right before the start of the first feature film.
More details about the film programme and ticket sales will be released later in June 2020. Please join their mailing list to be the first to get the latest news and updates on the event.
Price: to be released
Address: Fort Canning Green (within Fort Canning Park)
Contact: [email protected]
Have you been thinking of getting a gift for your partner to commemorate the day you guys get to see one another again? Or perhaps you have been a little ambitious by trying to make something for him or her, yet failing at it? Fear not, Arudio is here for the rescue. Instead of racking your brains for gift ideas, why not bring your date to Arudio and engage in either a ceramic hand-building course or a wheel-throwing couple workshop together and gift him or her your labour of love?
For beginners, we would recommend going for the ceramic hand-building course as it focuses on learning the basics of pinching, coiling, and slab-making to create simple ceramics such as cups, plates, or vases. For couples who have had previous clay-making experiences, or enjoy a challenge, we would recommend them to go for the wheel-throwing class as you would be learning to centre the clay on a spinning wheel while creating your ceramic designs. Both workshops last for 3 hours each, and participants can collect their completed ceramics 6-8 weeks after the end of the lessons. It is no wonder that people always say the best gifts in life are the ones which are handmade with love. Overall, a creative and one of the best date ideas in Singapore!
Price: $70 per individual, $130 for a couple workshop
Address: 11 Woodlands Close, #09-30, Singapore 737853
Contact: 9656 8591
If you are tired of the city life and are yearning for something more idyllic and tranquil, Hai Bin offers you a glimpse into the old Singapore kampung lifestyle through its prawning activity. Nestled within a nature park, Hai Bin is situated right beside a waterway that provides you with a sense of calm and serendipity as you wait for your catch. Relax, wind back, and take in the natural surroundings around you as you spend a lovely day prawning with your date, chatting from dusk to dawn. This is indeed a relaxing and one of the best date ideas in Singapore!
Prawning rates start from $20 an hour, if you just want to try out something new and novel with your date. If you are up for a challenge, revel in a 10-hour prawning escapade at just $100 as you escape your worries from the city and spend your day indulging in some prawn-catching fun as you watch the world go by. The more you prawn, the cheaper it gets. So why don't you head on down to Hai Bin and challenge your date to a prawn-catching contest? You can also express your love to your partner through your cooking skills as BBQ pits are provided for guests to cook their catch on.
Price: $20 per hour, $36 for 3 hours, and $100 for a 10-hour package
Address: 6 Tebing Lane, #01-04, Singapore 828835
Contact: 6447 8693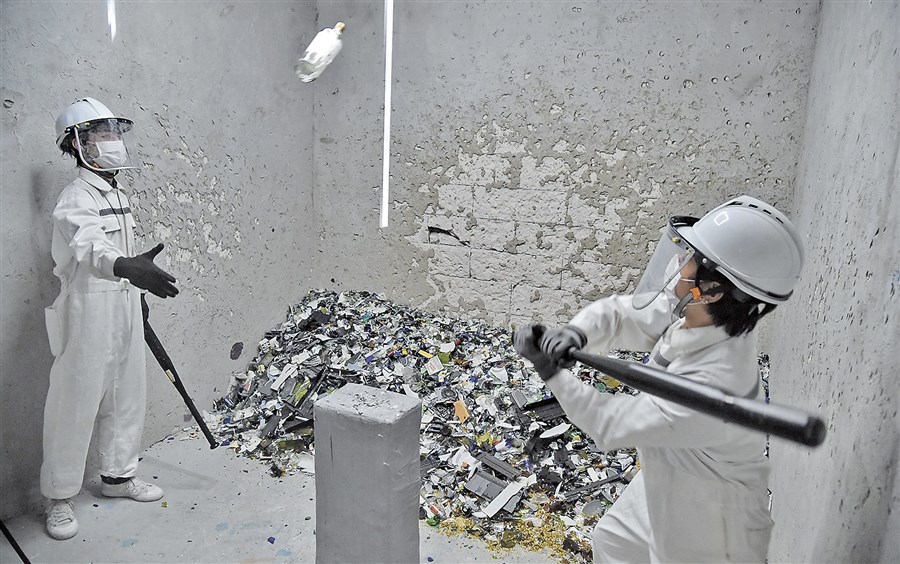 The Fragment Room is Singapore's first-ever rage room. What is a rage room, you may ask? Well, it is a safe space where you are encouraged to break free and completely let down all your walls. Express all your suppressed emotions, stress, and anger like never before.
Life is all about instant gratification nowadays. Take a bat and break anything in sight, and trust that you'll feel born again, inhibitions free with your mental inbox clear.
Plus, you won't have to worry about a single thing. From protective gear, smashing gears, to a crate of breakables, the Fragment Room has got you covered! Just stop by dressed comfortably, and you're guaranteed to leave the space feeling so much more relaxed and calm.
Moreover, they currently have a good deal ongoing! Stop by any day from Monday to Thursday, between 12 to 5 pm, and you'll get to enjoy 20% off all packages. What more can you truly ask for? The new-age, fun therapy sesh – try out The Fragment Room today!
Price: $38 for single package, $75 for double package, and $99 for triple package
Address: 490 MacPherson Road, Singapore 368198
Contact: 6970 0343
Have you been buying regular takeaways for your meals since the ban on dining in? Unable to enjoy a variety of cuisines since delivery applications only deliver from food centres near your place? Worry not, as Palate Sensations aims to provide you with a wide range of cooking classes in various cuisines from Asian, western, to plant-based food and more so that you can recreate your favourite dishes from the comforts of your own home. Surprise your partner for your upcoming date by enrolling in a cooking class together at Palate Sensations Culinary School.
If you are thinking of doing something special for your other half by cooking them a memorable meal at home, I would suggest for you to enrol in the 'Western Modern Molecular' class taught by Chef Randall Tailford. He has specially tailored a 3-course meal in his cooking class consisting of pan-seared foie gras, smoked red snapper, and coconut cheesecake espuma that aims to help you recreate a fine dining experience for you and your loved ones at home. You can find out more details about the course here. The class lasts for 4 hours a session and costs $168 each.
Price: $168 per session for the 'Western Modern Molecular' course by Chef Randall Tailford
Address: Chromos #01-03, 10 Biopolis Road, 138670
Contact: 6478 9746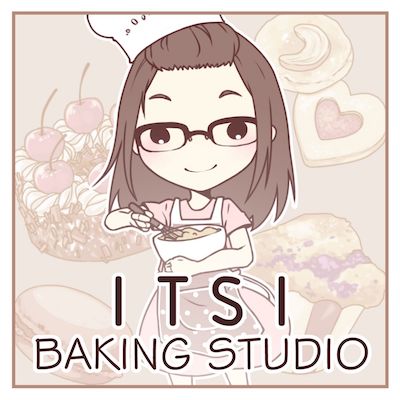 ITSI Baking Studio is the perfect baking studio for couples looking to take up a baking class together as they cater specially for small classes with a minimum of 2 pax each. With no set schedules for their classes, couples can request to have their classes at their preferred date and time. They offer a wide array of baking classes for your choosing, from bread, cakes, tarts, cookies, chocolates to Asian pastries.
Indulge your sweet tooth and overload your partner with sweetness as both of you create a beautiful handmade pastry together. Overall, one of the best and yummiest date ideas in Singapore!
Price: $150/pax for a Swiss Meringue Buttercream Cake class (as depicted in the photo)
Address: 333 Kreta Ayer Road, #03-23, Singapore 008333
Contact: 8383 5698
The Escape Artist is an escape room outfit that is all about the experience rather than just solving mind-boggling puzzles. Do not expect the usual escape room experience as The Escape Artist will have you physically climbing and crawling on your knees in their four immersive themed rooms in your mission to unlock the mysteries that hide within.
If you are stuck at any certain point in the game, The Escape Artist also offers guests the option of choosing a superpower each, which will help you immensely in your quest for freedom.
Price: $25/Pax (Peak hours), $20/Pax (Off-Peak hours)
Address: 52 Telok Blangah Road, Teloh Blangah House, #01-01, Singapore 098829
Contact: 6646 0357
Terrarium-making workshops have been gaining popularity on the scene in recent years. Why not inject some fun and serendipity into your personal space by making your own terrarium for display? The Green Capsule offers 3 different types of terrarium-making workshops to suit your eclectic taste. From an open to close terrarium workshop in jars, to an innovative Airplant Greenwall workshop, The Green Capsule invites you to create the perfect terrarium to fit your personality.
In the Airplant Greenwall workshop, you will be creating a mini garden in a wooden frame. You will have a selection of 4 frames of different sizes, but I will most definitely recommend you to opt for the largest size. You'll be able to display a huge variety of plants in your terrarium!
Price: $40/pax for the Airplant Greenwall Workshop
Address: 107 North Bridge Road, #04-11 Funan Mall, Singapore 179105
Other Outlet: Great World, 1 Kim Seng Promenade, #02-143, Singapore 237994Contact is 98769884
Contact: 6908 4087
Semicolon Works began as an upcycling movement championed by its founders, Celine and Eshton, to reuse unwanted leather offcuts and turn them into beautiful and sustainable leather products. At Semicolon Works, they aim to reinforce the notion of socially conscious consumerism and resource sustainability. Thus if you love the look and feel of leather but hate the environmental impact it has on our ecosystems, look no further than signing up for leather crafting workshop at Semicolon Works to create your very own sustainable leather product for use.
They are currently offering two types of crafting workshops – a leather cardholder workshop, or a leather pencil case workshop. If you would like to purchase other types of small leather goods, they also have an online store on their website where you can support their cause by purchasing their handcrafted leather goods. Instead of purchasing the next in trend leather good at well-known luxury stores, why not handcraft a bespoke leather piece for your other half?
Price: rates go from $150 to $200 onwards for their leather crafting workshops
Address: 116 Middle Road, ICB Enterprise House, #05-03, Singapore 188972
Contact: 9190 7408
Andsoforth is an immersive theatrical gastronomic experience that you will never forget. It is hands down one of the best date ideas in Singapore.
It combines two forms of artistic expressions and presents them as one unifying experience – that of gourmet food and live theatre. The feeling of suspense and excitement is induced even before you turn up for a meal as the location of the pop-up restaurant is strictly kept secret until 24 hours before the show commences.
So dress up and surprise your partner by bringing them here for a surely unforgettable date!
Currently, tickets to their show titled 'Around The World in Eighty Days' are available for purchase on their website.
Price: rates start from $128 to $168 (excludes $5 booking fee), depending on the time and date chosen
Address: confidential until 24 hours before the show
Contact: 9129 7845
There are so many fun and unique date ideas to try out in Singapore. So, what are you waiting for? Follow our list and get creative! Hope our article of the best date ideas in Singapore was of help to you and have fun trying out these activities with your significant others!
Check out our other related articles:
Related posts