8 Best Cupcake Delivery in Singapore
Bryan, 3 weeks ago
1
6 min

read
242
In Singapore, it's hard to be anywhere without access to great food, and cupcakes are no exception. With so many different cupcake stores, we are always able to find the right cupcake to satisfy our sweet tooth. As more places begin to offer delivery services, we can now enjoy cupcakes in the comfort of our own home. In addition, cupcakes are also great celebratory food for birthdays and special occasions. For such events, choosing the best cupcake delivery is imperative. Using this list of the 8 best cupcake delivery in Singapore, you'll be able to choose the ideal cupcake delivery for any occasion.
First on our list is the highly popular Fluff Bakery. Offering many unique cupcake flavours at affordable prices, Fluff Bakery is our top pick for cupcake deliveries in Singapore.
A large selling point of Fluff Bakery is their commitment to keeping things fun and fresh. By switching up their flavours every week, Fluff Bakery shows that they are big on innovation and improvement. Apart from their promise of innovation, they also have a signature cupcake selection that is available every week. Furthermore, Fluff Bakery offers one of the cheapest delivery services at $10. They also offer customisations like preferred packing options, number of tissues, as well as including a birthday sign and candles for that special occasion. With a short required advanced notice of 2 days, Fluff Bakery is your best bet at affordable and delicious cupcakes, and definitely the best cupcake delivery in Singapore!
For premium customised cupcakes, Creme Maison Bakery is your go-to cupcake delivery service in Singapore. On the more luxurious side of things, this cupcake delivery is perfect for special occasions like birthday parties and anniversaries.
A dedication to providing the highest quality desserts is what drives Creme Maison Bakery to source for the freshest ingredients to craft their cupcakes. With multiple aesthetically sublime designs paired with sensational flavours, the cupcakes from Creme Maison Bakery will not disappoint. Much like Fluff Bakery, they too offer customisable options like the inclusion of candles and birthday signs. If there's an important event that's coming up, head over the Creme Maison Bakery and get the most luxurious cupcakes possible.
Dedicated to making the world a prettier place, Ugly Cake Shop serves delicious cupcakes while making a difference in society. Striving to feed undernourished children, Ugly Cake Shop gives a part of their profits to a nutritional fund belonging to a school in Timor-Leste. Want to order a cupcake and feel good making a positive impact in the world? Ugly Cake Shop is the perfect place to go.
Staying away from artificial colouring and flavouring, Ugly Cake Shop subscribes to an all-natural ingredient policy. They also only use high-quality ingredients to make their cupcakes. If you're ordering for a group, there are also bundle deals available. High-quality cupcakes are just a few clicks away with Ugly Cake Shop.
We love Bob The Baker Boy's philosophy: Baking people happy is what we do. Whether it is regular, mini, or a whole giant cupcake, Bob The Baker Boy does it all! All their cupcakes are made-to-order, thus, expect amazingly fresh, moist, and delicious cupcakes upon arrival.
Moreover, can't exactly find what you're looking for? Well, don't fret, as Bob The Baker Boy welcomes customization! Feel free to consult with them on your dream cupcake flavours, and designs, and trust that they'll whip up exactly what you want. Truly the best deal you can ask for! So, what are you waiting for? Check out Bob The Baker Boy today! We strongly recommend!
PS: Enjoy free island-wide delivery when your order is above $150. Perfect if you're thinking of doing a big order of cupcakes for a party!
We love everything that Sweetest Moments stand for. They believe in the beauty of celebrating, as no occasion is too small or too irrelevant to not celebrate. This fresh philosophy translates into their work. From wedding packages to customised cakes for birthdays and corporate events, they will serve you the perfect sweet accompaniment for any occasion.
They have an extensive range of cupcakes that are on a whole other level! From fun DIY cupcakes set for your kids' playdates, intricately assembled cupcake trees, and even giant cupcakes that are beautifully topped with the most delicious buttercream frosting, they make an already delicious tasting treat even more divine.
Plus, they do island-wide delivery! Enjoy free delivery for the whole month of September by simply quoting SweetestSept2020 at checkout.
If you're interested in placing a delivery order, you can contact them at +65 62862553 or email them at [email protected]
Cuppa Cakes is a great cupcake delivery service if you love French butter cupcakes. With delivery available for every day of the week, Cuppa Cakes makes cupcake delivery incredibly convenient.
Cuppa Cakes promises to freshly-make quality cupcakes every single day. Not only does Cuppa Cakes use the best possible ingredients, but they also do not use preservatives and chemicals in their cupcakes. In the event of a large bulk order, Cuppa Cakes has got you covered with special discounts for orders above $250. Orders only need to be made one day in advance, meaning that you only have to wait a day for your delectable cupcakes to arrive. If you love French butter cupcakes and hate waiting, Cuppa Cakes is the cupcake delivery service for you.
If you're interested in placing a delivery order, you can contact them at +65 90067868 or email them at [email protected]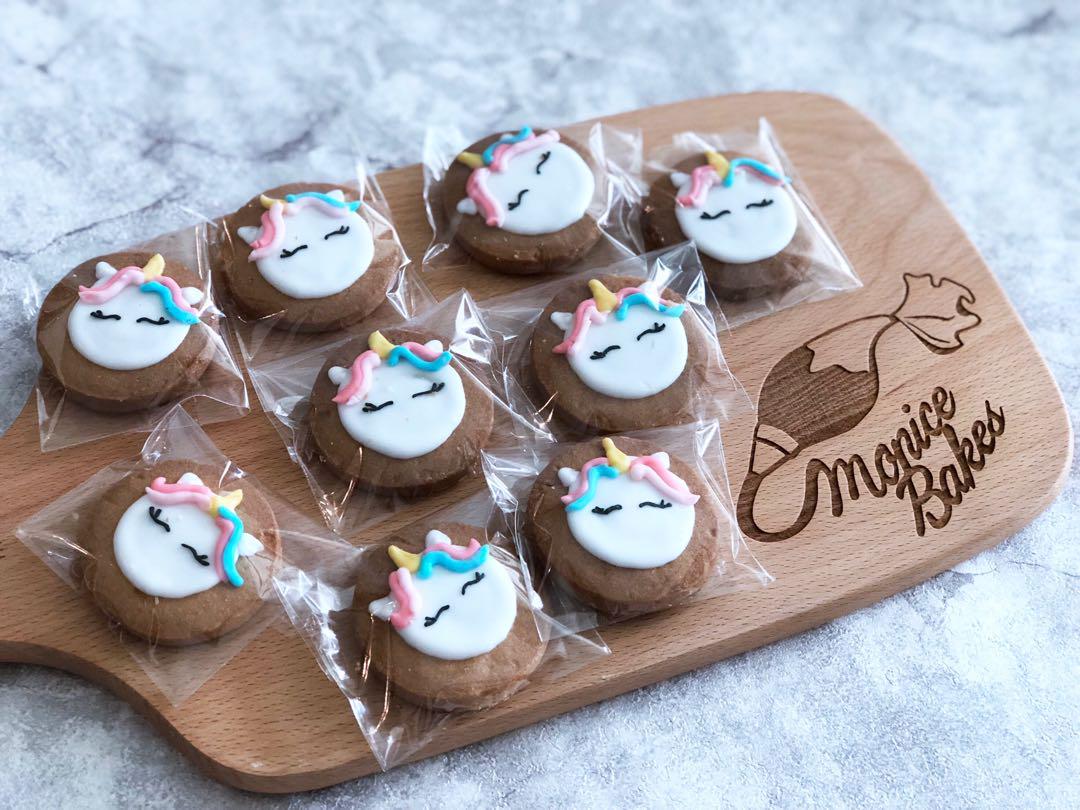 If a personalised cupcake is what you're searching for, your search is over! Recognised as the best place for customisable pastries, whatever personalised cupcake you're seeking, Monice Bakes will handcraft them to perfection.
Not only is Monice Bakes big on offering personalised experiences, but they are also focused on offering a healthier alternative. Their cupcakes are free from preservations, artificial flavouring and reduced sugar levels, making them a healthier choice. If you're interested in placing a delivery order, you can WhatsApp 9815 0022 or email [email protected] Providing a fuss-free personalised experience, Monice Bakes is one of the best cupcake delivery services for customisable cupcakes.
Swirls Bake Shop also prides its brand on changing things up. With a special range of cupcake flavours that change every month, Swirls Bake Shop is sure to have unique cupcake flavours to get you excited.
With over 101 total flavours, there's never a dull moment with Swirls Bake Shop. Depending on the day, different cupcake flavours are available. Not only does Swirls Bake Shop offer different flavours, but they also offer different sizes for that added level of customisation. With 3 different sizes to choose from, whether you're in the mood for a small snack or catering to a larger group, Swirls Bake Shop has got you covered. Indeed one of the best cupcake delivery in Singapore! To order, you can call 6634 4765 or email [email protected]
Whether for celebration or a simple snack, cupcakes are an incredibly versatile dessert that fit many occasions. With this list of the 8 best cupcake delivery services, you're on your way to having delicious cupcakes in the most convenient fashion.
Related Topic: Top 7 Fastest Online Cake Delivery Services in Singapore
Related posts
Subscribe for newsletter
* You will receive the latest news and updates on Singapore's best trends!
Trending Posts