10 Best Commercial Interior Designers in Singapore [2022]
Joanne, 3 years ago
11 min

read
3788
A commercial interior designer is a professional who will create and direct the construction or renovation of commercial spaces. If you have always wondered why anyone would need a commercial interior designer, you should know that this professional will guide you in more ways than one. From selecting the materials to deciding on the layout, space distribution, interior wall arrangement a commercial interior designer is extremely important for your needs.
They will also the director of all relationships between all related professionals working in the construction project. Above all, an interior designer is much more than professional help, they offer crucial guidance during the construction process.
So, if you are looking to redesign your existing office or design your sparkling new office, check out this article for the best commercial interior designers in Singapore!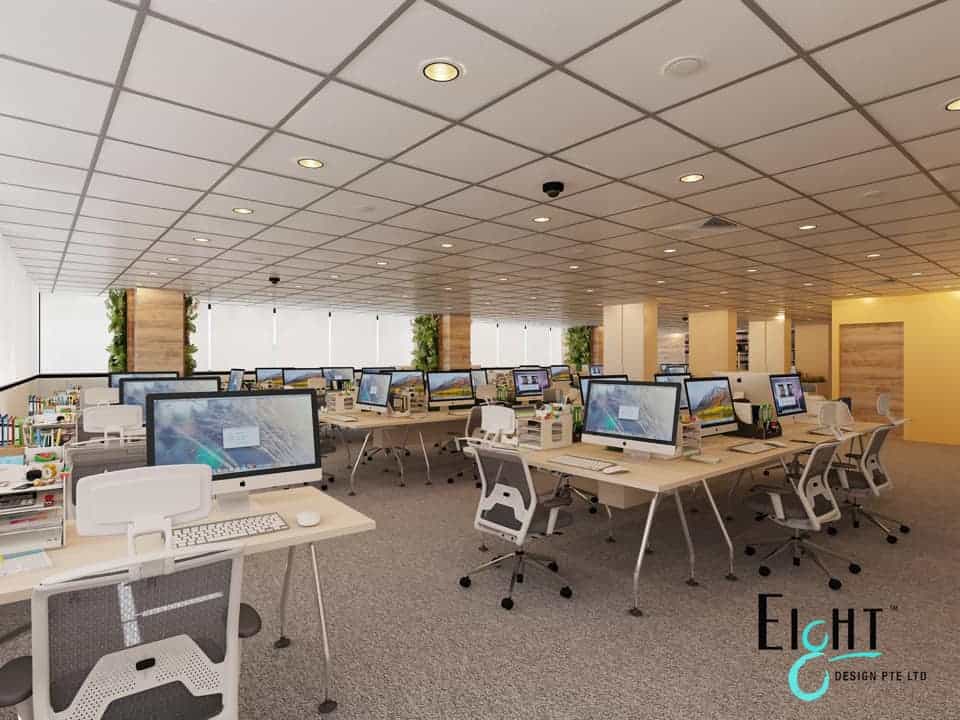 Highlights:
Competitive pricing
Friendly team
Professional interior designers
Whether you are expanding to make more efficient use of space or the room is simply lacking style, a renovation could be the positive impact that your business needs. At Eight Design, they take interior design seriously and will work hard to provide you with an end result that reflects your business values, emboldens your team, gives customers a positive first impression, and contributes to further growth and success.
As a commercial interior design contractor in Singapore, the team will give you a hassle-free experience when it comes to your renovation project. Whether you have very specific ideas already in place or you need help with inspiration and concept development, they will turn your vision into an exceptional space that exceeds all of your expectations. This dedication, combined with their competitive prices, has been the cornerstone of their growth as the premier commercial renovation contractor in the industry!
In addition, Eight Design prides itself on its knowledge, experience, as well as highly approachable attitude as they go the extra mile to give you an outstanding result. It doesn't matter what industry you are in, as each and every one of their interior designers has a knack for interpreting and transforming any commercial space whether it is retail or office renovation!
| | |
| --- | --- |
| Address | 140 Paya Lebar Road, AZ@Paya Lebar #01-04 Singapore 409015 |
| Contact Information | +65 6266 8880 | sales@eightdesign.com.sg |
| Business Hours | 10.00 am to 8.00 pm, daily |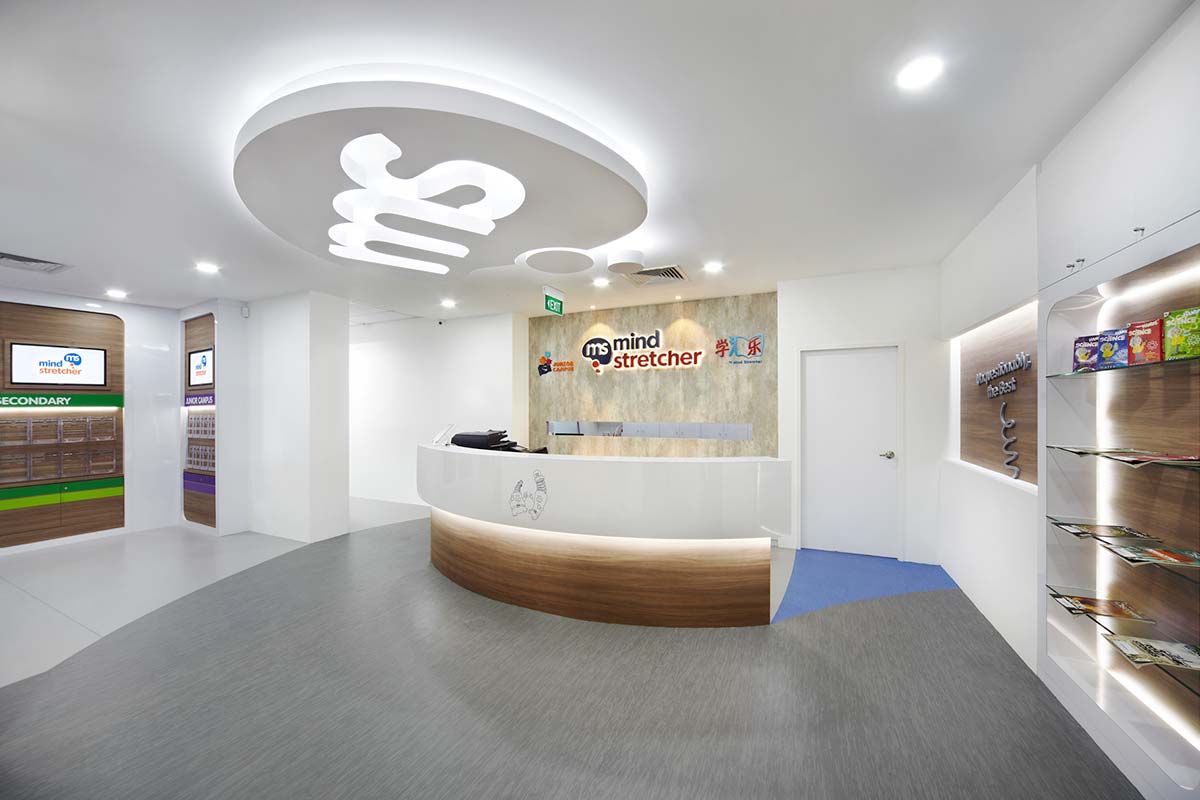 Highlights:
Creative ideas and innovative solutions
Professional team of designers
Large portfolio of past clients
Greeen Pte Ltd is a reputable commercial interior design and office renovation company in Singapore. Whether it is an office, corporate firm, restaurant, spa, salon, plaza, mall, or any retail shop, Greeen is here to provide the highest level of interior design and renovation services to match your needs.
Their creative ideas and innovative solutions to commercial renovation projects can transform any workspace or building into a masterpiece. Let their professional and experienced team of designers turn your dreams into reality one step at a time!
With a massive portfolio on their website, you can rest assured that the team at Greeen is more than experienced to serve you and your interior design needs!
| | |
| --- | --- |
| Address | 2 Venture Drive Vision Exchange #10-27 Singapore 608526 |
| Contact Information | +65 6844 4414 | pat@greeen.sg |
| Business Hours | Monday to Friday: 9.00 am to 6.00 pm |
Highlights:
Award-winning company
More than 2 decades of experience
Offices across Asia
DB&B is an interior design company that designs and builds award-winning commercial interiors. With six offices across Asia, DB&B supports businesses to renovate, expand and relocate workspaces seamlessly.
Since 1996, the team at DB&B has grown from 20 people into a diverse team with unique experiences and international exposure. They are present in Singapore, China, Bangkok, Kuala Lumpur, as well as Manila. In 2016, they entered the World's Top 100 Giants by Interior Design Magazine at number 11.
DB&B offers personalized, professional, as well as performance-driven interiors solutions to clients. Understanding and delivering specific project requirements command passion, dedication, and solid experience. With client's satisfaction as the ultimate goal, they constantly seek new ways to achieve higher standards in the industry.
| | |
| --- | --- |
| Address | 3791 Jalan Bukit Merah, #07-15/18, Singapore 159471 |
| Contact Information | +65 6227 6389 |
| Business Hours | Monday to Friday: 8.30 am to 5.30 pm |
Highlights:
1-year warranty for the materials
Uses quality and durable materials
Positive reviews left by clients
Om Décor is an SME retail and office renovation interior design contractor company that has evolved and improved to meet customers' expectations and needs over the years. Focused not only on timeline and quality, but the team at Om Décor is also serious about design, aesthetics, as well as space usability. They aim not only to meet requirements but also to help businesses become more productive. In addition, Om Décor strives to brainstorm with clients to optimize for the best results.
This commercial interior design company is also known to be honest and sincere toward its customers. Therefore, many reviews left by clients mentioned that the team is able to foster a good long-term and trustworthy relationship with them!
Insistent on using only the highest quality materials in order to provide the best items for your commercial spaces, you can safely leave your interior design needs to the team at Om Décor!
All in all, with affordable prices, high-quality materials, as well as great customer service, Om Décor is definitely one of the best commercial interior designers in Singapore!
| | |
| --- | --- |
| Address | Wcega Tower 21 Bukit Batok Cres #02-70 Singapore 658065 |
| Contact Information | +65 6600 6000 | +65 9761 1651 |projects@om-decor.com |
| Business Hours | Monday to Friday: 9.00 am to 6.00 pm |
Highlights:
More than a decade of experience
Wide range of services
Timely and efficient
LUXUR is an interior and architectural design firm based in Singapore since 2010. The award-winning firm specializes in all ranges of interior design and architectural works. The directors have substantial design and building experience from residential projects, commercial projects to retail fit-outs.
The dynamic team offers a full range of services include design solutions, project management, as well as construction services. Working closely with clients, suppliers, and consultants, they ensure that projects are executed in a timely and efficient manner.
In addition, the firm is highly committed and involved to monitor the progress of the projects. On top of producing high-quality design and planning solutions, the team prides itself on delivering projects on time and within the agreed-upon budget.
In order to grow the company's profile and global reputation, LUXUR has no geographical work restriction and is open to overseas inquiries!
| | |
| --- | --- |
| Address | 160 Paya Lebar Road Orion Building #02-01, Singapore 409022 |
| Contact Information | + 65 6858 5882| enquiry@luxurid.com |
| Business Hours | 11.00 am to 8.00 pm, daily |
Highlights:
More than 30 years of experience
High-quality materials
Efficient services
Cadtus is a trusted interior consultancy, design, and build company, specializing in commercial renovation for offices, dental clinics, F&B as well as retail outlets. Anchored by Z L Construction Pte Ltd with over 30 years of strong reputation in creating dream spaces for homeowners, the Cadtus team is made up of experienced and committed professionals. They will provide you with practical advice, quality craftsmanship as well as project management services for commercial renovation in Singapore.
Cadtus provides impartial site assessment, validation, and appraisal of existing interior conditions prior to you buying or renting a property. They will also listen to your requirements and specifications so that they can plan and propose designs within your stipulated budget.
If you are in need of urgent services, you would also be glad to know that all woodworks used for their designs are fabricated at their local factory to ensure timeliness and quality.
| | |
| --- | --- |
| Address | 280, #04-23 Woodlands Industrial Park E5, Harvest@Woodlands, 757322 |
| Contact Information | +65 6284 0118 |
| Business Hours | Monday to Friday: 9.00 am to 5.00 pm |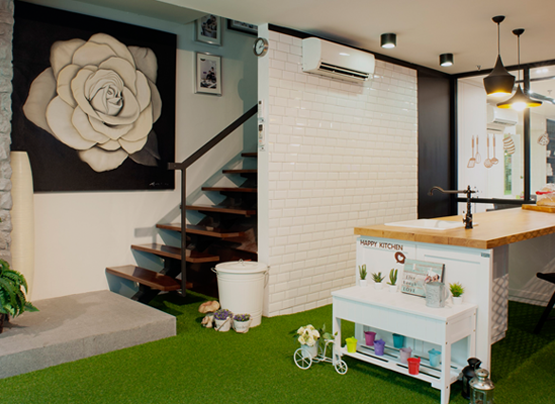 Highlights:
Established since 1996
Professionally certified interior designers
Efficent process
Vegas is an award­-winning, full­-service interior design and decorating company based in Singapore that has been providing residential interior design, commercial interior design as well as remodeling services since 1996. They are a team of professional as well as certified interior designers. They developed an expert practice by collaborating with their clients to create some unique and remarkable spaces as per their needs, taste, as well as budget.
With 'adding elegance to everyday life' as its mantra, Vegas Interior Design has long been respected for its perfect as well as an intelligent blend of imagination, creativity, practicality, and artistic choices. Drawing on over two decades of experience, the team has the most efficient as well as professional design process. They also work to fulfill all your interior designing and decorating requirements from planning, drawing, and remodeling to finish, keeping in mind your budget as well as time­frame.
Vegas also offers customized services to all of their clients such that each project that they deliver has its own unique style and character based on their client's requirements, lifestyle, and personality. With their refined use of materials, a perfect infusion of color as well as eclectic style, Vegas aims to bring to you a space that you will cherish being a part of!
Address
1 Tampines North Dr. 1, #08-07 T-Space, Singapore 528559
Contact Information
+65 6252 5522
Business Hours
Monday to Saturday: 10.00 am to 8.00 pm
Sunday: 12.00 pm to 6.00 pm
Highlights:
Wide range of services
Professional team
Highly trained staff
As a competent and seasoned commercial interior design company based in Singapore, Earnest Designer & Project believes that a productive workplace is the heart of a successful business.
The brand builds its brand reputation on stunning and aesthetic interior design as well as functional and practical furnishings that make the working space more liveable and breathable. Their services in Singapore include strategic facilities planning, cost planning, design management as well as project management.
The local commercial, as well as industrial interior design specialist, prides itself on serving its clients with integrity and professionalism. The team at Earnest Designer & Project also works hard to ensure that the interests and requirements put in place by their customers are thoroughly met. In addition, their staff has been comprehensively trained and equipped with all the necessary skills and expertise to give their customers a hassle-free customer experience.!
| | |
| --- | --- |
| Address | 2 Kallang Ave, #08-06 CT Hub, Singapore 339207 |
| Contact Information | +65 6445 1683 |
| Business Hours | Monday to Friday: 9.00 am to 6.30 pm |
Highlights:
Professional design team
Wide range of services
Large portfolio of past clients
Designing your commercial office, restaurant, Cafe, F&B, retail store need not be a problem in Singapore. The solution lies with JP Concept, an interior design consultancy firm founded by Jerlyn Teo in 2005.
The company will help you find innovative answers and create great concepts to both conventional and unconventional design challenges that will suit your lifestyle and unique taste. In addition, JP Concept has a professional design team that ensures that each creation unlocks its full potential with the expertise of a creative designer.
The company covers most aspects of interior design that include hospitality, cafes, retails, F&B outlets, Bars, as well as offices, among others. At the same time, they provide a full range of professional interior design services as consultancy, concept development, space planning, working drawings, tender drawings and analysis, project management, restaurant renovation as well as 3D perspectives.
Having completed more than 200 F&B projects and with many happy reputable clients, JP concept is surely one of the best commercial interior designers you can trust.
| | |
| --- | --- |
| Address | 62 Ubi Road 1 #04-08, Oxley Bizhub 2, Singapore 408734 |
| Contact Information | +65 6732 3937 | sales@jpconcept.com |
| Business Hours | Monday to Friday: 9.30 am to 6.30 pm |

Highlights:
Quick response
Wide range of services
Great customer service
Founded by Don Lim in 2006, Renovator Hub is Singapore's top commercial interior designer as well as renovation firm which specializes in the conceptualization of a business brand. The brand believes that people see a business's interior design before everything else. Therefore, the first impression is important in the customer's decision-making process.
They take high pride as well as responsibility in their job to deliver the right image for businesses. So, from the very beginning of interior design, till the final step of construction, RH Design & Build will take charge of everything!
In addition, RH Design & Build also believes in the precious value brought to customers with great customer service. They serve their customers with care as well as responsibility. They are also quick to respond and therefore provides a hassle-free business experience.
Address
7 Mandai Link, #08-25, Singapore 728653
Contact Information
+65 6566 7786
Business Hours
Monday to Friday: 8.30 am to 6.00 pm
Saturday: 8.30 am to 1.30 pm
For any business, having a well-designed space is crucial for branding as well as productivity. Therefore, start by engaging the best commercial interior designer in Singapore! So, pick any one of those listed above and see which one fits your needs and preferences best. In addition, if you require other interior design options, check out our list of the best interior designers in Singapore here!
Related posts
Subscribe for newsletter
* You will receive the latest news and updates on Singapore's best trends!