Best 20 Cleaning Services in Singapore
Warren, 3 months ago
13 min

read
587
When you are constantly working and on the move, it can be difficult to keep abreast with house chores. Coupled with the fact that most of us would rather be out with friends than cleaning, it is no wonder that cleaning services have steadily gained popularity. For someone who has never used such services, choosing one can be a real hustle, especially when you are on a budget. Many people depend on referrals and even then, things can go very wrong. To ensure that this doesn't happen to you, we have come up with a list of the best cleaning services in Singapore.
1. Helpling – Best for both recurring service and one-time cleaning
Helpling is truly deserving to take the top spot in our list of best affordable cleaning services available in Singapore. Helpling is a marketplace where you can book a cleaner quickly and conveniently. On their website, you can view the profiles of cleaners and choose the one you like best. Each cleaner has their names, profile picture, and client reviews indicated on their profiles.
This transparency makes the selection process easier. The fee for one-off cleaning is $25/hr for Monday to Thursday and $35/hr for Friday to Sunday. For recurring services, you have to commit to a duration of 3 months at a charge of $20/hr for monthly/bimonthly cleaning services. This price increases to $30 over the weekend (Friday – Sunday).
To order any of their vetted freelance cleaners, you can visit their website or Whatsapp them on the number +65 8598 4399.
High Points
Easy to use platform
Vetted cleaners
Affordable price
Efficient customer support
2. Kleepers – Best for move-in/out cleaning
Not only does Kleepers provide you with one time and regular cleaning but it also offers a moving cleaning service. The thing that customers love most about Kleepers however, is the fact that they train their cleaners.
Moreover, their online booking service is very straightforward and your payments are secured using Stripe. For regular cleaning, Kleepers charge from $24 while for a one-term service they charge from $35. On the other hand, spring cleaning costs a minimum of $200 while the moving service costs at least $160.
You can contact them through the email [email protected] or call at +65 81228113.
High Points
Offers a variety of services
Secure payment via Stripe
Trains its cleaners
3. CleanWorthy – Best for Transparent Pricing
If you are looking for a cleaning service that breaks down their pricing, CleanWorthy is one the best affordable option in Singapore. Its pricing page is extensive and informative, leaving no service behind. This company not only cleans houses, offices, and carpets, but it also does marble polishing and painting.
To contact Cleanworthy, call them at +65 9194 0123 or shoot them an email at [email protected].
High Points
👍Easy booking
👍Supportive customer service
👍Followup after service
4. HelpToClean – Best for 24-hour Hotline
Operating in both Malaysia and Singapore, HelpToClean helpers have been known to be polite and highly professional. This popular cleaning platform matches you with a cleaner and allows you to pay via Paypal and credit card. They are indeed one of the best affordable cleaning services in Singapore.
You also have the power to change your bookings 24 hours before the scheduled session. Another thing you will love about HelpToClean is the fact that they have a 24-hour hotline.
Like many other cleaning platforms, HelpToClean also has a rating system that lets you pick the best cleaners. To contact HelpToClean, Whatsapp them on +65 9005 7764.
High Points
Provides dispute resolution
Do both house and office cleaning
Prices are adjustable depending oh hours worked
When it comes to carpet cleaning services, no company beats Art of Cleaning. Popular for its aptitude in cleaning carpets, sofas, and mattresses, this company is known for its attention to detail.
Art of Cleaning places a lot of emphasis on customer satisfaction and ensures that they provide above-standard services to their clients. For pricing and to book a cleaning, contact them directly. Their telephone number and email address are 6788 1788 and [email protected] respectively.
High Points
Customer-centric
High attention to detail
6. MEIDE – Best for Customized Cleaning Plan
If you are someone who wants some freedom to regularly tweak your cleaning plan, MEIDE is the one for you. This cleaning company not only accommodates your helper preference but also lets you alter the frequency of cleaning as you wish. At a net rate of $20 per hour for an ad hoc home cleaner, and $28 per hour for a trained professional cleaner, Meide is hands down one of the best affordable cleaning services in Singapore.
Popular among apartment dwellers, MEIDE offers a variety of services like regular cleaning, post-party cleaning, spring cleaning, and post-renovation cleaning. You will also love that further discounts can be given for longer and more regular work schedule and cleaning contracts! For inquiries, you can call them at (+65) 8595 8579.
High Points
No agency fees
Reliable and highly trained cleaners
High cleaning standards
Sparkling Housekeeping Services is where quality meets expectations. Their team of cleaners have many years of experience under their belt. Whether you need your home or office cleaned, they can definitely get the job done, and well!
They offer a range of services – from regular house cleaning, ad-hoc after-party cleaning, part-time office cleaning, move in/out cleaning, or even spring cleaning, they've got you covered! They will clean your place spotless and leave you to come home to the most comfortable and tidy environment possible. For further inquiries, you can call them at (+65) 9450 2418.
High Points
Extensive range of cleaning services
Reliable and highly experienced cleaners
Extremely affordable rates
Home Sweet Home not only provides amazing cleaning services but also handyman services. Some of its packages include handover cleaning, pre-moving cleaning, window cleaning, painting, and steam sanitization.
To get a price quote, you need to contact them directly. Located at 213 Jalan Besar, Home Sweet Home can be reached through the number 9789 6361 or email address [email protected].
High Points
Also provides handyman services
High-quality services
Affordable prices
De Hygienique goes beyond regular cleaning; they're experts at sanitization. From run-of-the-mill dry cleaning to sanitizing of mattress, carpet and sofa, they can do it all. With their specially selected revoluntionary cleaning technology, they're indeed the best sanitizing service provider in Singapore!
Above all, in the midst of a COVID-19 world, hygiene is the of utmost importance. de Hygienique's proprietary methodology in combining both cleaning and sanitising treatment will effectively clean and eliminate micro organisms from your homes. Truly the best deal you can ask for! Definitely check out de Hygienique today!
For more information about de Hygienique, call them at (65) 6749 1950 or shoot them an email at [email protected].
High Points
Highly trained cleaners
Efficient and consistent cleaning
Affordable prices
10. Sendhelper – Best for Deep Cleaning
This app lets you book a variety of services. Not only can you book a deep cleaning service, but you can also get your cooking, pest control, and elderly care done. A unique feature of this app is that it comes with insurance in case of any damage.
For recurring orders, you pay as little as $20/hr. On the other hand, one-time orders cost $22/hr. All you have to do is download the app and started booking these awesome services. To get in touch with Sendhelper call (65) 6788 8788 or shoot them an email at [email protected]
High Points
Affordable
User-friendly
Professional cleaners
11. PartTimeMaid – Best for Ecologically friendly Cleaning Tools
If you are looking for a Singaporean cleaning service that is serious about sustainability, PartTimeMaid is the one for you. This agency promises to only use solutions and tools that are ecologically friendly.
With over 8 years of experience in the cleaning industry, this agency has a solid client base. Its services include spring cleaning, carpet cleaning, and home disinfection. For $384, you can get someone to clean your house once a week for 3 hours.
To book a cleaning appointment, you can call PartTimeMaid at 86093600 or email them at [email protected]
High Points
Uses ecologically friendly tools
Have extensive experience in the industry
Provides a variety of services
12. HelpHerGo – Best for General House Cleaning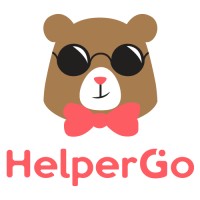 HelpHerGo doesn't just provide cleaning services, they also match you with babysitting, cooking, grocery shopping, and caretaking services. They truly provide one of the best affordable cleaning services in Singapore. This app features over 4000 helpers and operates both in Hong Kong and Singapore.
The app also comes with a robust rating system that promotes a cleaner to Star status upon exceeding client expectations. The helpers on the app are generally highly experienced and have undergone the relevant training. To use their services, all you have to do is download the app and book a service.
You can reach HelpHerGo via the number +65 9426 8219.
High Points
Goes beyond offering cleaning services
Easy-to-use app
Has a variety of helpers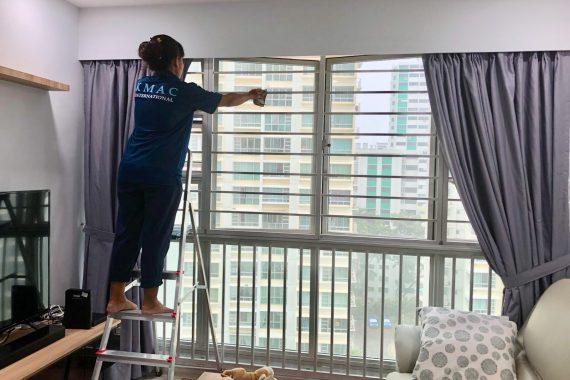 With over 8 years' experience in the cleaning industry, KMAC International is known for providing modern cleaning services. This NEA approved cleaning company uses cutting edge technology to enhance cleaning. Fuelled by their shared core values, the cleaners of this company are professional and friendly.
They are available to clean homes, offices, churches, and even commercial buildings. For one-off cleaning services, they charge from $200. On the other hand, prices for regular cleaning start from $20/hr. For inquiries, call them at +65 6909 3822 or call them at [email protected]
High Points
NEA licensed
Flexible
Attentive to customer needs
14. Hiremop – Best for Office Cleaning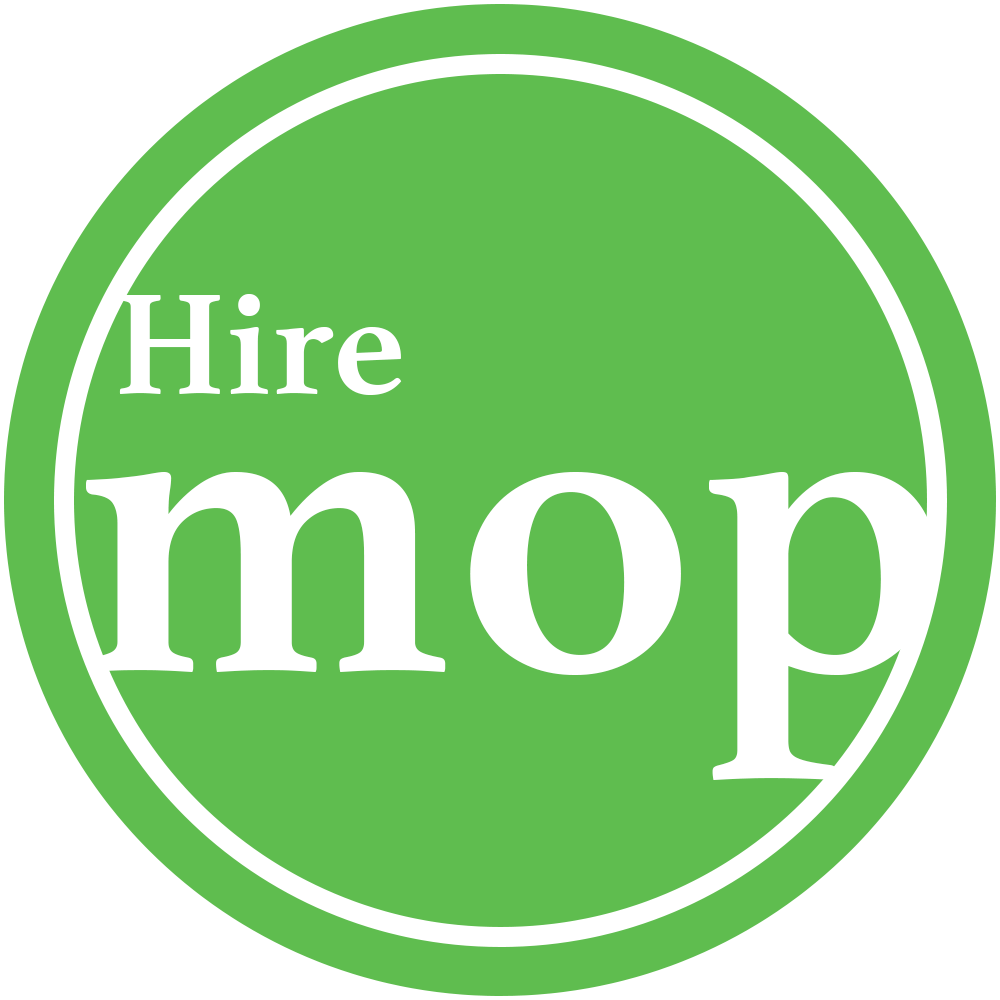 Apart from its specialty in office cleaning, Hiremop also delivers disinfection, carpet shampooing, mattress cleaning, and sofa cleaning. This NEA approved company is dedicated to promoting environmentally friendly workplaces through cleaning.
This company provided insurance of up to $500,000 and accepts payment through credit cards. To get more details about pricing, you can contact the company for a quotation. Their telephone number is 6656 5180 and their email address is [email protected].
High Points
Experienced cleaners
Reliable customer support
Adheres to Workplace Safety and Health Standard
15. Whissh – Best for Spring Cleaning
Known for its emphasis on quality, Whissh has screened and highly trained cleaning staff. Moreover, it boasts of a robust review system that keeps you away from crews that you had previously poorly rated.
With insurance of up to $250,000, this company ensures that its customers and cleaning crews are covered in case of an accident or injury. Apart from cleaning, Whissh also provides plumbing and electrical maintenance services. To contact Whissh, call them at +65 6221 8626 or email them at [email protected].
High Points
Highly trained and screened crews
Great value for money
Offers a variety of services
16. Home Cleanz – Best for Urgent Cleaning Job
Popular for both home and industrial cleaning, Home Cleanz has been in operation since the year 2004. With a team of 70 well-trained cleaners and 10 vehicles operating across Singapore, this company is a force to be reckoned with. Its sheer capacity makes it a good pick for those in need of urgent cleaning services.
When it comes to the home, Home Cleanz offers more than just regular cleaning, it does painting, carpet shampooing, window cleaning, ironing, window cleaning, and disinfection. Their prices start from $160 for fortnightly cleaning. The price depends on the size of the area to be cleaned. To enquire more about prices, call them at +65 6440 3342.
High Points
Big staff and fleet
Use hospital-grade disinfectants
Offer a variety of services
17. Fuss – Best for Upholstery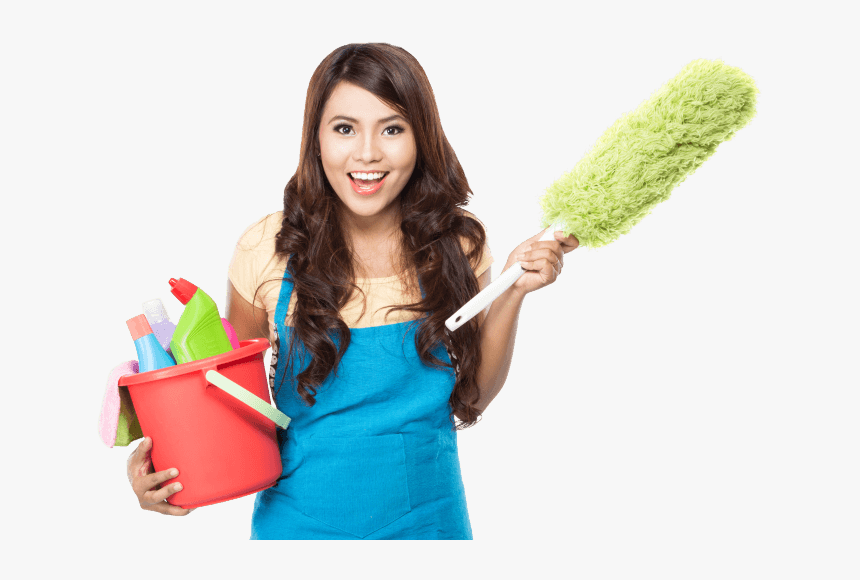 Fuss is a platform where you can find and hire vetted cleaners. However, unlike other popular platforms, it has a flat rate (from $22/hr) which is not dependent on the day of the week or whether it is a public holiday. Fuss also offers a pro option that lets you get your mattresses, carpets, and upholstery cleaned.
More importantly, this platform has a 100% money-back guarantee and secures all your payment using StripeTM.. It takes you just about 60 seconds to hire a vetted cleaner on the Fuss website. If you need to contact support, shoot an email to [email protected] or call them at (+65) 6681 6716.
High Points
User-friendly platform
Money-back guarantee
Flat rate unaffected by holidays/weekends
No agent fees
18. 6 Days – Best for Certified Staff
Operational since 2014, 6 Days is an established company that provides cleaning services for both homes and corporations. This company is certified by the National Environment Agency (NEA) and its workers are certified by Singapore Work Skills Qualifications (WSQ).
As such, it is considered to be one of the most trustworthy cleaning companies out there. With rates starting from $19/hr, this company is a good option for those on a tight budget. It provides services like spring cleaning, regular cleaning, and deep carpet cleaning. To book an appointment or make inquiries, call them at +65 9841 2939.
High Points
Offers both home and office cleaning
Certified cleaners
Offers a variety of services
19. Domestic One– Best for those without Cleaning Tools
Domestic One is yet another cleaning company that caters to both homes and offices and is one of the best affordable cleaning services in Singapore However, what truly sets this company apart is that they provide a $70 starter kit to those that don't own cleaning tools and products.
This established company is also NEA licensed, has no hidden costs, and has cleaners that are fully insured. Some of the services that Domestic One offers include babysitting, spring cleaning, and post-renovation cleaning. To contact Domestic One, call them at +65 63881329.
High Points
Cleaners are vetted and trained
Services customized to customers' needs
Up to 3 replacements on cleaners
This old school company provides cleaning, house watching, babysitting, and pet sitting services. The majority of this company's workers are middle-aged women with years of experience in the tasks they perform. They are known for their reliability and hardworking nature.
With prices that start from $17/hr, this company offers one of the cheapest cleaning services in Singapore. However, you know that its cleaning services come with a one-time fee of at least $288; quite a tidy sum. For more inquiries, call A-Team Amahs & Cleaners at +65 6100-6131 or email them at [email protected].
High Points
Affordable
Experienced helpers
Offers a variety of other services
Ultimately, a lot comes into play when choosing a cleaning service in Singapore. As much as you want an affordable service, you don't want to compromise in quality. It is therefore better to choose a service according to a specific need you have.
In this review, we have purposefully strived to indicate what each service is known to be good at. In this way, we hope to make your life easier, even just minutely. One thing is for certain though; these are the best affordable cleaning services in Singapore.
Related posts
Subscribe for newsletter
* You will receive the latest news and updates on Singapore's best trends!
Trending Posts