10 Best Food Spots in Chinatown Singapore You Must Go [2022]
Gee, 3 years ago
8 min

read
6811
Chinatown offers several outdoor to indoor restaurants where you can have the best street food in the city. Whether you want a blast or looking for a budget-friendly, there's something for every price point. Famous from visitors and locales, Chinatown is an adventure of its own. Without the food, Chinatown is not as eclectic as it is now. And there's no better way to explore Singapore's Chinatown than to put the culture in your belly. What are you waiting for? Let's dive into this best Chinatown food we compiled. So, keep reading!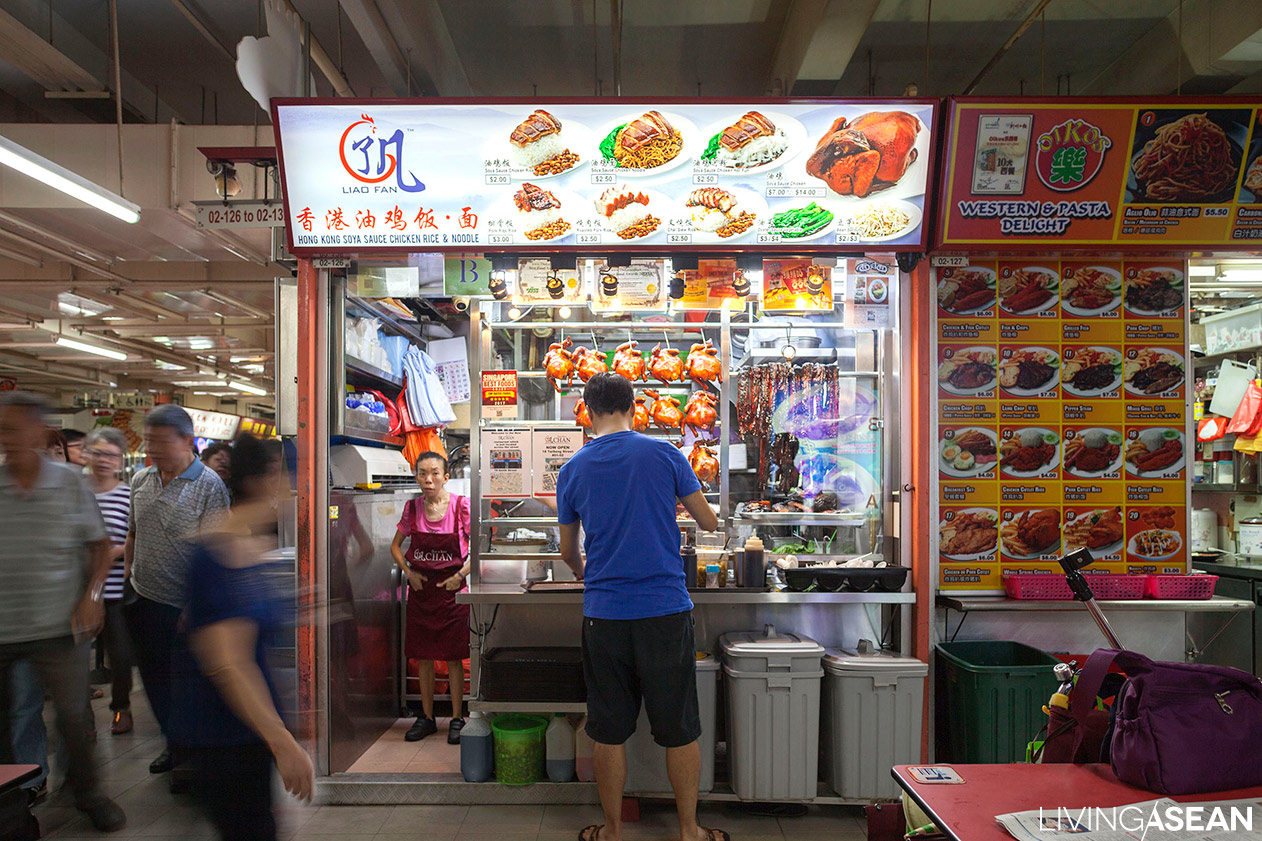 You can find the place conveniently located in the heart of Chinatown. The 35 years old food centre has undergone a full renovation and reported to cost 2.5 million. So when you visit here expect fully furnished and cleaner toilets. They also installed netting to prevent birds from flying in. There is also new signage and more fans to keep the place cool.
For starters, Chinatown Complex gave birth to Liao Fan Hong Kong Soya Sauce Chicken Rice & Noodle. They are also known as the world's cheapest Michelin-star restaurant. Since Chinatown Complex is full of Hawkers, you can find different types of dishes. A place to eat and pay way less compared to other Chinese restaurants in Singapore. A lot of stalls serve similar Chinese foods, so expect prices to be low but satisfying.
Address: 355 Smith Street, Outram, S, 50335, Singapore
Details: (A place with many Food Hawkers)
2. Tsukado Nojo (Chicken Hotpot – Chinatown Point)
Are you bringing a guest with you and heading to Chinatown? Tsukado Nojo will not disappoint you and your friends. The service is excellent. The Japanese Chicken Hotpot concept opened first at Singapore's plaza in 2012. Today, queues are usual outside Tsukada Nojo. Guests are there for only one thing, the Bijin Nabe. You can translate this to "beauty pot." The dish is a mixture of several fresh ingredients.
This dish consists of myriad produce, and heavy chicken broth served in a simmering pot. The soup base is full of collagen and doesn't have a strong taste. Locales often introduce this eatery to overseas guests. One reason is because the place is uncommon. They serve exciting soup (tasty, healthy, and delicious). Guests with a more refined tongue will appreciate the food here!
Address: #02-37 Chinatown Point, 133 New Bridge Road, 059413
Phone: +65 64448840
3. EAT (Chinatown Point – Local Noodles)
It was 2006 when Fei Siong Group established EAT.sg. Riding with the success of Fei Siong Group, they introduced a local noodle business. EAT.sg is your traditional "one-stop-shop" serving traditional minced pork noodles with mushrooms. If you love fishball noodles, laksa, as well as finger foods, dine here! They best serve fishcakes and chicken wings. And alongside great food and refreshing beverages. EAT.sg is here to feed the mass crowd in malls and city centers.
Is it a cold Saturday morning and it's your day off at work? Well, why not get down here and try their signature dishes like the Minced Meat Noodle. It is tossed in vinegar and soy sauce mix. Plus, the dish is deep under sambal, paired with soft minced pork, sliced lean, and fishball. After that, it is topped with stewed mushrooms and pork lard.
Address: #01-29 Chinatown Point, 133 New Bridge Road, 059413
Phone: +65 64433643
Do you want more details? Visit their Facebook.
4. HeeTea (Chinatown Point)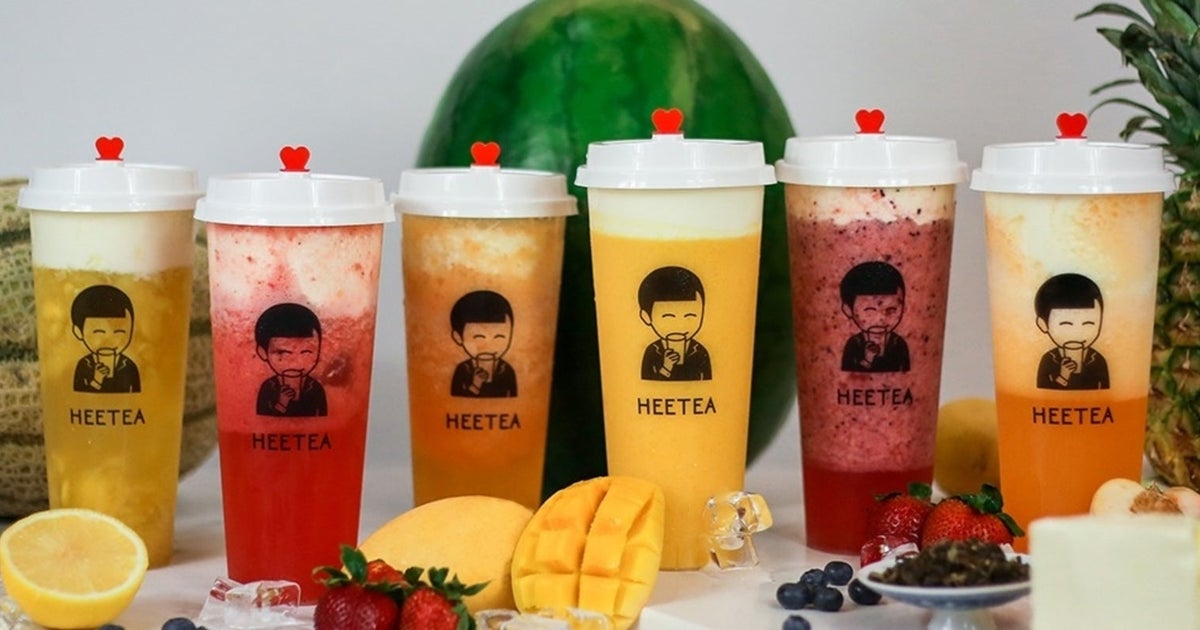 What's the buzz with HeeTea? Well, it is their menu featuring a variety of refreshing beverages! Do you know drinking tea is good for health? If so, why not try what HeeTea is famous for? And this is their Pure Four Seasons Tea, Pure Green Tea, Mango Cheese Tea, Golden Phoenix Tea, Oolong Tea, Simply Matcha, Pomelo Tea, and a bunch more. If you're craving for sweets, try out their desserts. They have Cream Brulee, Chocolate Brulee, Matcha Brulee, and Durian Brulee.
If you don't know where HeeTea is located, it's just a few minutes away from Chinatown MRT Station. It is also a great place where people can meet and enjoy dessert and at the same time enjoy tea over a comfortable atmosphere. They arrived in Singapore way back October 2017. However, don't confuse HeeTea and HeyTea they have in China; it is entirely different!
Address: 133 New Bridge Road, Chinatown Point #B1-46 & 35 Robinson Road,
Contact No.: +65 9090 9411
5. Woobbe – Chinatown Bubble Tea
Woobee is a relatively new shop that sells bubble tea in Singapore. Perfect for this fall season, their colour scheme is orangey-yellow. Not only a fantastic selfie spot, but the place has a natural and warm friendly-feel. Irene and Benjamin run Woobbe. Their experience and creative spirits help to create different appealing flavours not usually seen in the market.
Woobbe is best for its genuine ingredients such as flower honey, dark chocolate, world-class syrups, and fresh milk. They use only raw sugar in preparing their signature drinks. Each cup is not premixed. The clerk will brew it freshly for you with sugar, fresh milk, and flavorings.
Address: #02-26 Chinatown Point, 133 New Bridge Road, 059413
Phone: +65 62226687
For more details, check out their Facebook.

Duck is a popular Chinese cuisine in Singapore. If you haven't tried eating duck before, now is your chance to taste its satisfying flavours. Although duck is a bird, it doesn't taste like chicken or turkey. As it turns out, duck meat tastes like a great piece of roast. Apart from dim sum, Peach Garden signatures Wasabi Prawns and Crispy Peking Duck. So, try out! You won't regret it.
Peach Garden Restaurant is perfect if you want to have a blast as a family or your group of friends. They also offer delivery options. And to refresh your memory, the restaurant is just located at China Point along New Bridge Road. They are famous for their excellent service. One more tip before you go, order the sweet and sour chicken and add extra spicy sauce if you like to. The sour chicken is the best and never too thick!
Address: #02-36 Chinatown Point, 133 New Bridge Road, 059413
Phone: +65 67020603
For more details, check their Facebook
Maxwell Food Centre is a bit smaller than our number one on the list (Chinatown Food Centre). Also, Maxwell Food Centre tends to be more prevalent in locales with Tian Tian Hainanese Chicken Rice. If you're fond of chicken rice, get ready to queue up early morning.
Locales may argue that chicken rice is one of Singapore's national dishes. I'm not quite sure how official that is, but Singaporeans are in love with this dish based on what I saw. Best if you plan to show up here on an empty stomach because you'll end up full. Fret not; there are also other dishes worthy to dine on.
Address: 1 Kadayanallur Street, Singapore 069184
Phone: +65 6225 5632
Frog porridge is famous in Singapore; no one will argue with that! You don't need to come to Vietnam to have a taste of this traditional food. Right at the bustling street of Chinatown, they serve it in a bowl straight to your belly. Treating yourself after a busy day in Chinatown is an atmosphere you can't find anywhere in the world. So, no more doubts, head to Chinatown as your next venture, and eat up!
Usually, the meat frog is braised with Kung Pao Sauce. Make sure to tell the chef how spicy you want it to be. You might get surprised by their habit of putting in lots of chili in every serving. You do not want to end up eating while crying, LOL. There's also another option called Cantonese white porridge. This dish is served with a braised frog.
Address: 265 New Bridge Road, Chinatown, Singapore 088745
Phone: +65 6222 3911

9. Good Luck BBQ (Grilled Chicken Wings)
If you're a traveler who loves finding grilled dishes to take out, drop by Good Luck BBQ at Chomp Chomp. Grilled Chicken Wings is one of the famous street foods in the Lion Island of Singapore. There's no need to spend time dining in an eatery. Instead, why not hold some grilled chicken wings while you explore the good places in Chinatown while eating.
Chefs grills these chicken wings to perfection. They cook it evenly on both sides to medium. You can see them prepare your chicken wings in a transparent kitchen. Expect a golden brown, fragrant, and crispy chicken for you to enjoy. The meat is very soft, and it almost melts in your tongue. Their special sauce makes it even more moist, tasty, and juicy! One of the foods you must try and take out some if you're in Singapore.
Address: #20 Kensington Park Road, #01-29 Chomp Chomp Food Centre, Singapore 557269
Phone: +65 9681 7132
Image adapted from Tripadvisor
Where are the best Fried Flat noodles? Hill Street Fried Kway Teow is probably the top choice of many locales and tourists. Anthony Bourdain features the humble stall of Char Kway Teow and becomes a global food scene. He says, "How can anything this ugly be this good!"
When rainy days are officially around the corner, expect the shop with a long queue. The pungent taste of Fried Flat Noodles is enjoyably delicious while it's raining. However, if you're not much into spicy foods, consider carefully before putting up too much chili.
Address: 335 Smith St, #02-32, Singapore 050335
Phone: +65 6442 1763

Visitors usually visit Chinatown with one goal in mind. To eat street foods without having to get on a plane. I hope you find good food that makes you come back for more in this foodie guide. If we've missed something and you think it fits this list, we'd be happy if you comment below. Enjoy!
Related posts
Subscribe for newsletter
* You will receive the latest news and updates on Singapore's best trends!