7 Best Cheap Laptops in Singapore [2021]
Gee, 3 years ago
6 min

read
12466
Laptop computers have so many varieties to choose from. They range from ultra-portable to gaming machines and handheld workstations. However, they can be very expensive, as they go for about $1,000. Some persons, who only desire to use their laptop for activities like email, web browsing, word processing, might find the price tag too costly. In this sense, laptop computers under $500 will become helpful.
Also, it is important to know that some of these laptops under $500 are majorly low-end Windows machines and also Chromebooks. In this sense, with such budget machines, you will have to be fully aware of some of the few limitations because they won't possess the performance required for high-end gaming or video editing. In addition to this, it could be a step too far, attempting to watch movies with a resolution higher than 1080p. However, we have singled out the best laptops under $500 for other day-to-day computing tasks. These laptops are still very much up to the task, and they show you needn't spend big just to purchase a solid laptop.
We tell you this: you are never going to find a better Windows laptop that prices under $200 than the HP Stream 11. HP Stream 11 offers a compact 11-inch frame that weighs at 2.5 pounds and 0.7 inches thickness. Despite this particular model (HP Stream 11 Lazada) having an unattractive black paint colour, the HP Stream 11 still stands out due to its small size.
Since it goes for just $167, you shouldn't expect a lot from it. However, the Intel Celeron N4000 4 GB RAM processor can stand 10 Microsoft Edge tabs, including a 1080p YouTube video. This computer has a durable battery life—it lasted 9 hours and 19 minutes when we subjected it to a battery test. Despite having a cramping keyboard, it offers excellent key travel. HP Stream 11 comes in handy when you are extremely low on budget.
The Lenovo Chromebook Duet is reviewed at $279. At first sight, this computer appears unexceptional; however, a thorough examination (by accessing it) shows that it is a portable laptop that possesses a monitor of 10.1 inches.
However, this laptop isn't only known for its beautiful feature—it also possesses strong battery life of about 13 hours. This, without doubt, beats the 10-hour durability of Chromebooks. Another exceptionality of the Lenovo Chromebook Duet is its price—it goes for less than $300. For this amount, you get to enjoy its lightweight feature (that is capable of handling your intense web multitasking).
In addition to its price, this computer also has a 10.1-inch, 1920 x 1200 colourful display. If you are in search of a more minimalist look, The Lenovo Chromebook Duet's screen (which has chunky bezels) could be a turn off for you. However, what it lacks in the screen, it makes up for with its budget-friendly price.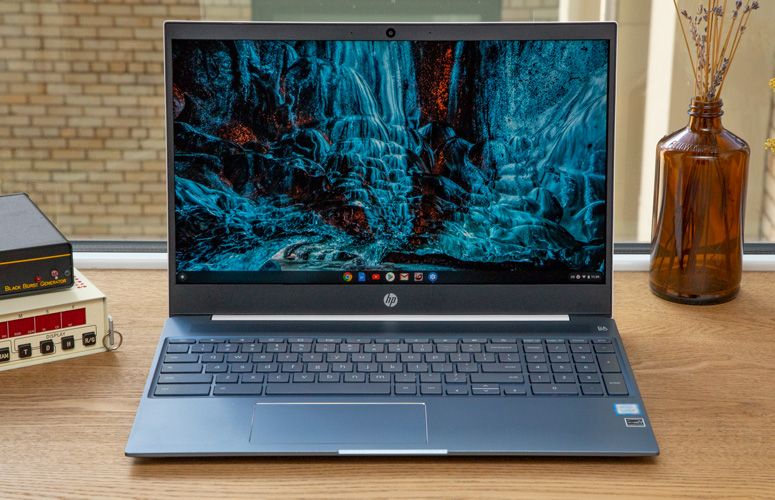 The HP Chromebook 15 is a laptop that wows you with its large, sharp display, and it goes for just $469. For this amount, you get a Core i3 Chromebook with a reliable style-refreshing keyboard. In the top left corner of The Chromebook 15, you will find a clean metal hood with a shiny, silver HP emblem, including a blacked-out Chrome emblem. This computer can also pride itself on its round, circular hinge at each end, giving it a sophisticated appearance.
Outside these elegant features, you can count on it when it comes to battery life. It offers 9 hours and 51 minutes of battery duration. The HP Chromebook 15 comes with many ports—one USB Type-A, two USB Type-C ports, and a microSD card slot. What it lacks in its display colour, it makes up for it in sharpness and brightness.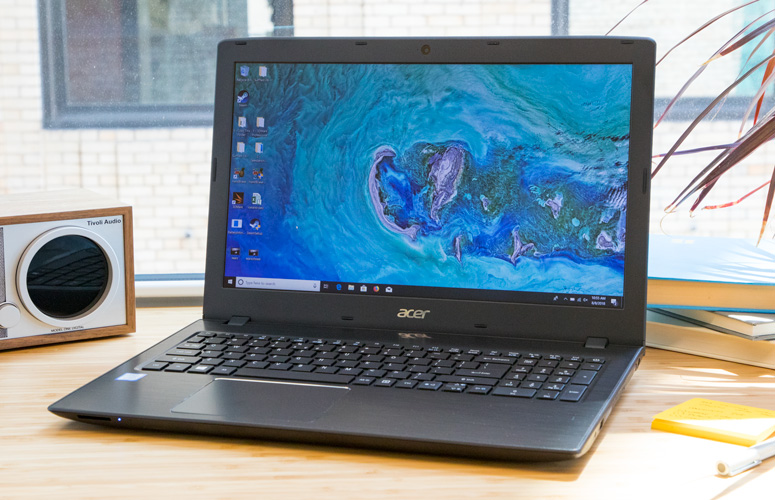 The Acer Aspire E 15 gives you the 8th Generation Core i3 processor, including many ports for just $400. It boasts of 9-hour battery life (after the powerful upgrade from last year's model). The laptop has a chunky plastic black deck, but its brushed metal's texture makes it deceitful.
The Aspire E 15 of 2018 is packed with a strongly-built 6 gigabyte RAM, including a DVD writer and USB Type-C port. Even while playing a 1080p YouTube video, the computer possesses enough power to easily load ten (10) Firefox tabs. Due to its springy and well-spaced keys, the laptop's keyboard is quite simple to type. The Aspire E 15 is unarguably one of the best computers under $500, considering your budget.
Due to its strong battery capacity, 1080p display, and its 8th Generation Core i3 performance, the Acer Aspire 5 ranks among the best laptops under $500. Despite being flatter than the Aspire E 15, it offers enough space for its 9 hours battery capacity.
Though it doesn't come with a DVD reader or editor, it possesses several ports. It has an astonishing panel brightness of 276 nits, thereby serving as a nice screen contrast. Another impressive feature of the Acer Aspire 5 is its aluminium hood. To crown these beautiful features, it offers a narrow bezel display considering its low price. Currently, we can say that the Aspire 5 is perhaps the best available sub-$500 laptops.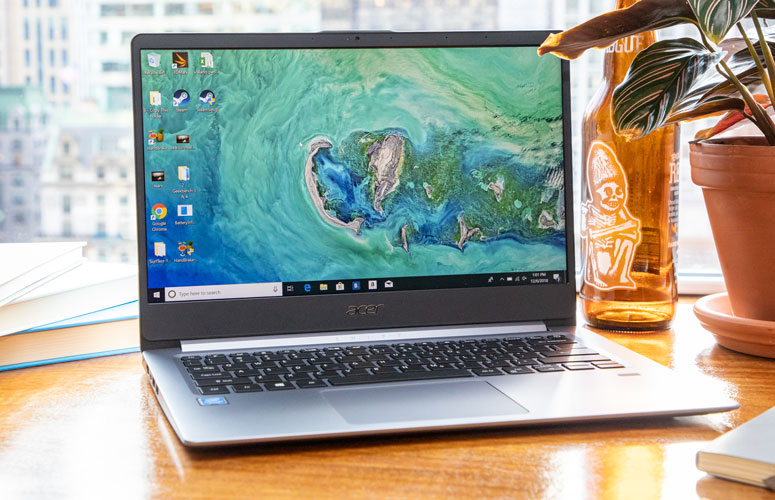 The Acer Swift 1 is a 14-inch lightweight laptop that has various ports and a full aluminium chassis that is worth below $400. In addition to its excellent low price, it offers a 10-hour-14-minute battery life on a charge, including a 14-inch display that comes with an average 768p resolution at a maximum of 1080p. Pairing these impressive features together, the Acer Swift 1 is absolutely a come-get-me computer.
The Acer Swift 1 comes with other excellent features: Intel Pentium Silver N5000, 4 GB, and 64 GB of eMMC storage. This is unarguably strong enough to allow you to manage, at least, about 10 tabs of Google Chrome before it goes back to the conventional slowdown. Despite its cheap price, the Acer Swift 1 also offers a good webcam of 720p. Consequently, we will say that one of the best lightweight laptops below $500 is absolutely the Acer Swift 1.
Prior to now, we wouldn't have considered the HP Chromebook x2 among one of the best laptops under $500. However, this turnaround surfaced since the Chromebook fell below the $500 price range. The HP Chromebook x2 offers some impressive features that you wouldn't find in other low-budget laptops. Some of these impressive features are its 2400 x 1600 bright monitor and a powerful pair of speakers. You will appreciate its 2400 x 1600 pixel screen if you have watched Captain Marvel's X2 HP Chromebook teaser. It has impressive colours on the x2 display, from the jade of Captain Marvel's uniform to the impressive, dark corridor's black ink through which she walked.
The Chromebook x2 comes with an impressive and reliable keyboard. Also, it offers 9 hours (on a single charge) battery life. To crown these beautiful features, the Chromebook x2 comes with HP's Active Pen—this enables it to keep up with even our fastest drawings. Considering its price, we can say that the HP Chromebook x2 is one of the best available Chromebooks.
Related topic: 10 Best Gaming Chairs in Singapore in 2020
6 Best affordable Gaming Laptops to buy in Singapore
Related posts
Subscribe for newsletter
* You will receive the latest news and updates on Singapore's best trends!