15 Best Cheapest Car Insurance Companies in Singapore [2022]
Emily Hopkins, 2 years ago
13 min

read
2448
In Singapore, it is mandatory to have your car insured. But, when you hear the word "insurance", you tend to think of it as "expensive". As we all know, paying for car repairs, as well as maintenance is kind of a serious matter. Therefore, getting yourself car insurance is the best way to avoid sudden payment for car services. The first thing you need to do is to find suitable car insurance, which can probably take you a lot of time. Fortunately, to make things easier for you, we have compiled the best cheapest car insurance companies in Singapore. This is not just a simple list, but a thing that will help you save more money in the future! Let's begin.
Here are the best and cheapest car insurance companies in Singapore:
Highlights:
Affordable car insurance plans
24/7 emergency customer service
Ideal for individuals owning SUVs and Sedan
This car insurance company is the best choice for Sedan and SUV owners. If you want the cheapest car insurance plan possible, you might want to consider Budget Direct Comprehensive. They provide car protection but with little pay as possible. One of the reasons why it is among the cheapest car insurance in Singapore is you do not need to transact with agents or agencies. For this reason, you can be able to save more money, right?
Their car insurance inclusions are personal accident coverage, medical expenses, towing, transport allowance, and windscreen/window damages. Besides, the good thing about Budget Direct is they have 24/7 emergency customer service that you can count on regardless of time.
For more information about Budget Direct, you can visit their website or reach them at their office 190 Clemenceau Ave. #03-01 Singapore Shopping Centre, Singapore 239924 or contact them at +65 6221 2111.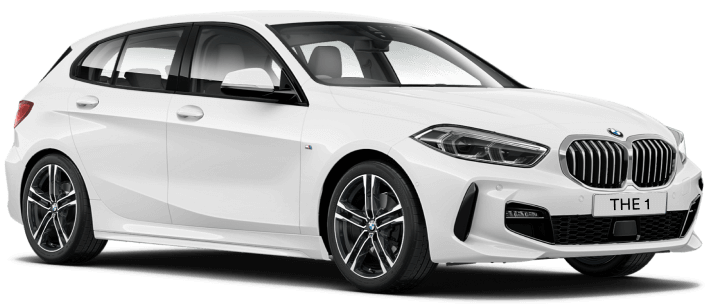 Highlights:
Provides a lifetime NCD benefit once you achieve 50%
Great value for money
If you want to ensure great value protection for your family, FWD car insurance is the right one for you. This car insurance company surely provides well-balanced and affordable plans. At the same time, it has notable benefits to offer. Just so you know, FWD is the car insurer, which offers a lifetime NCD benefit if you reach 50% NCD. They can let you keep your NCD even when you file a claim. Apart from that, they also offer roadside assistance for accidents and even for non-accident reasons.
Their car insurance inclusions are windscreen/window damages, personal accident coverage for the main driver, personal accident coverage for passenger, medical expenses, towing, temporary transport, and car accessories.
For inquiries, you can check FWD's official website or reach them by contacting +65 6820 8888. You can also visit them personally at 6 Temasek Blvd. #18-01 Suntec Tower Four, Singapore 038986.
3. Aviva car insurance: The cheapest car insurance for millennials
Highlights:
Affordable insurance plans
Committed emergency assistance whenever in need
Aviva car insurance is a good choice if you are looking for a reliable emergency assistance plan. It is one of the leading car insurance companies in the world. Aside from being known worldwide, Aviva offers cheap car insurance plans in Singapore. Their car insurance inclusions are windscreen/window damages, personal accident coverage for the main driver, personal accident coverage for passenger, medical allowance, towing, and car accessories.
Aviva lets you choose from three available car insurance plans: Lite, Standard, and Prestige. Lite plan is the cheapest where most drivers avail. It allows your car to be repaired in over 30 workshops islandwide. Also, it is highly recommended for young millennial drivers.
If you are interested, check their website, contact them +65 6827 7988, or visit them personally at 4 Shenton Way, SGX Centre 2 #01-01, Singapore 068807.
Highlights:
Dependable when it comes to emergencies
Well-regarded insurer in Singapore with positive reviews
Income is one of the most popular car insurers in Singapore. They are providing a 24/7 emergency hotline assistance team. They are very reliable when it comes to emergencies such as arranging medical help, vehicle removal and sorting out your insurance claims.
Their car insurance inclusions are windscreen/window damages, personal accident coverage for the main driver, personal accident coverage for passenger, medical allowance, towing, and loss of use.
Also, we consider Income as one of the cheapest car insurance in Singapore since there is no extra excess for young and inexperienced drivers. You should consider Income if you are a first-time car buyer or you only have less than two-year experience on driving. For additional information, you can visit the Income website.
Highlights:
Swift and hassle-free services
Different inssurance packages to choose from
Etiqa Car Insurance is the one you are looking for if you want to steep promotional discounts when it comes to your car. Aside from affordable promos, Etiqa is a digital insurer, so everybody can expect a faster and hassle-free buying experience. You can just submit your repair claims online for up to $5,000. In just 30 minutes, Etiqa can verify and pay it out. Cool right?!
Their car insurance inclusions are windscreen/window damages, personal accident coverage for the main driver, medical allowance, towing, transport expenses, and car accessories for added feature.
With Etiqa, you can get to choose from comprehensive, third-party, and third-party fire and theft packages. The good thing about these packages is that any of these will surely compensate you properly in case your car gets on to something. For inquiries, you can reach them through their official website or contact them at +65 6887 8777.

Highlights:
Reasonably priced insurance plans
Offers promotional discounts to clients
One of the cheapest car insurance in Singapore is HL Assurance. If you are a safe and experienced driver and looking for generous coverage of any type of car issues, you should not miss this out. For sure, you'll want to get the maximum coverage for car repairs and maintenance and HL will assure that for you. Your car may get checked without having to spend any amount. Since HL is one of the cheapest car insurers, you can also get promotional discounts as long as you meet their requirements.
Their car insurance inclusions are windscreen/window damages, personal accident coverage for the main driver and passenger, medical allowance, towing, loss of use, and car accessories.
For inquiries, you can contact HL Assurance at +65 6702 0202 or visit them at their location, 11 Keppel Road, #11-01 ABI Plaza, Singapore 0890. Also, you can check their site for additional information.
7. sgCarMart: The best car insurance and rentals
Highlights:
Offers cheap car insurance plans
Fast and hassle free services, no paperwork for clients
Offers pre-purchase car evaluation
Though it looks like only for customers looking for car accessories, sgCarMart also offers car insurance plans, which is one of the cheapest in Singapore. They ensure that everybody's needs are covered while meeting your budget. You can choose from their multiple car insurance packages, which are all very affordable and accessible to everyone. Their car insurance inclusions are accident coverage, third-party protection, and roadside assistance.
If you are kind of intimidated with other car insurance companies offering high insurance packages, sgCarMart could be your go-to place.
8. NTUC Income: Best for Promotions and Other Deals
Highlights:
It offers workshops.
It provides 24/7 emergency support
The firm offers promotions from time to time.
NTUC Income is a famous car insurance provider that offers you 24/7 emergency assistance at an accident scene. It arranges for car removal, medical help, and assistance in sorting out an insurance claim. NTUC Income is ideal for learner drivers who need all kinds of service on the roads. You also enjoy other benefits, such as the cheaper drivo classic plan, which allows you to attend 40 workshops on the island. Other available plans include the premium plan, which will enable you to visit any workshop. Another plus for this insurance firm is its promotions. It has a fantastic offer of $200 if you insure your motor vehicle with income.
Highlights:
It offers a variety of insurance plans for members
The company provides skills and reliability in car insurance
It offers car loan protection benefits.
The firm provides a free online quote.
MSIG Car insurance is one of the insurance firms that has been in business for a long period of time. It is, therefore, known to offer its clients reliability and affordability over time. It boasts of over 30 verified workshops. MSIG Car insurance is ideal for more brand-conscious, conservative, and experienced drivers.
At MSIG, you have the confidence of being served by a reputable brand. Besides, you also get to enjoy the car loan benefit. In case a car owner dies, the company clears the loan to avoid straining the family members. Are you in need of two comprehensive car insurance plans? There is the MotorMax plus and MotorMax plan for members offered by this Insurance company. Its Motormax goal is ideal for those using old cars without a warranty. On the other hand, MotorMax Plus offers many benefits such as transport allowance, vehicles' replacement, and loan protection.
10. InsureMy Car: Low Insurance Premiums
Highlights:
It offers affordable rates
The firm offers a free instalment plan once you pay with a credit card.
InsureMy Car is an online car insurance platform that reaches out to customers with low car insurance premiums. It also has good benefits to offer you. At InsureMy car, clients get a 20% soft insurance cover on their premium payments. The company has access to crucial motor insurers on the island. Another peck with this insurance plan is that it offers you a free instalment plan with credit cards such as the UOB, POSB, and DBS. You get more benefits at a lower rate. It also calculates the costs depending on the type of car you possess.
Highlights:
It offers personal accident cover.
The firm gives you a loyalty discount.
It offers reward for good driving
The firm provides a free NCD protector.
Best Car insurance offers simple and straightforward insurance cover for most Singapore car owners. It has an online platform where you quickly complete the insurance process in four easy steps. Best Car insurance offers insurance for both commercial and private car insurance. Coupled with security and reliability, be sure to get the best cover for your Car. The Insurance provider also allows customization for available benefits. As if that is not enough, the company has insurance advisors who will offer you transparent quotes and advice.
At Best Car insurance, you get a courtesy car to help you move by as your Car is being replaced. Are you worried about a long and tedious process involved when your vehicle is damaged beyond repair? You don't need to worry; just leave it to the experts at Best Car Insurance who will replace it for you.
12. AA Singapore: Wide range of insurance policies
Highlights:
It offers comprehensive car insurance.
Their insurance plan is affordable.
It provides convenience to its clients.
AA Singapore has been in business for more than a century. For this reason, it offers customers reliability, experienced and affordable services. You get to enjoy several benefits under the umbrella of AA Singapore.
Besides offering Roadside assistance service, it also offers driving holidays and other lifestyle and motoring workshops. With AA Singapore, you'll enjoy different insurance covers as well as motoring convenience for clients. Besides, you get to enjoy comprehensive car insurance for both private and commercial vehicles. AA Singapore also offers motoring convenience as well as assistance for those driving overseas.
13. DirectAsia: Best exclusive partner promotions
Highlights:
It customizes the insurance plans
It offers affordable programs for clients
The firm provides quick convenience and reliable online insurance
You have direct access to your policy.
DirectAsia is a customer-oriented insurance firm in Singapore. It ensures that your insurance plan is simple to understand and free from any confusing jargon. DirectAsia offers insurance for motor vehicles as well as motorcycles. For those who enjoy traveling from time to time, the insurance provider has you covered with its travel insurance plans. You can customize the program to suit your needs. There is the annual plan as well as the single trip plan.
At DirecrAsia, they ensure that your insurance plan is within your budget. Are you tired of the hidden charges and insurance jargon that is hard to understand? You can rest assured that at DirecAsia, the pricing is transparent, and the insurance jargon is easy to follow. To sum it all up, you can get a quote online.
Highlights:
It offers lower premiums for its customers.
The firm customizes an insurance plan that meets one's needs.
You can pay your instalments for a year.
It provides reliable services to its members.
Accord Insurance Agency offers insurance services to customers and corporations around Singapore. It has a partnership with insurance providers, which makes it possible for clients to enjoy lower premiums. You can also customize the services to meet your needs.
At Accord Insurance, you can pay your premiums for up to a year. You enjoy the convenience of buying your policy quickly. For those who need specific insurance plans, Accord insurance organizes the policy. At Accord insurance, you are assured of an easy and reliable insurance plan.
15. Meta Agency PTE: Best at sourcing cheapest covers from multiple insurers
Highlights:
Hassle-free processing of claims
Enhanced customer experience
Offers car accident claim support
Regular promotions to their customers
Founded in 2014 by a team of professionals with over 25 years of experience in the Insurance Industry, Meta Agency offers cheap car insurance cover and advice on personal and commercial related insurance. To date, it has expanded its online presence in order to provide clients with a comprehensive online experience. They are committed to provide clients with sound advice in any area of insurance and help them mitigate risks.
Meta Agency does all the paperwork for you once you choose them as your preferred Insurance agency. Besides, you'll be able to compare top sources for the cheapest and best cover from multiple insurers. This will enable you to make an informed decision. Their customer service and support are swift. They endeavour to revert to all your concerns a 24-hour turnaround.
Compare Car Insurance Before Availing
We have listed above the top cheapest options for car insurance in Singapore. It is very important to know what your needs are and compare car insurances to pick the best for you. Luckily, you can make the best out of car insurance without spending too much money. With this cheapest car insurance above, for sure, you do not have to worry about something you can avoid from the start. So, do not waste any more time, insure your car and have fun driving!
Emily Hopkins
I'm an accomplished and detail-driven content writer with copious experience in producing compelling, engaging and flawless content for a variety of blogs and websites for several years.
Related posts
Subscribe for newsletter
* You will receive the latest news and updates on Singapore's best trends!