7 Best Car Cameras to Buy in Singapore [2022]
Gee, 3 years ago
4 min

read
8524
Every car needs a dashcam. It will save you much trouble and money in the long run. Be it cheap or expensive, you definitely need one. Among so many brands and models available in Singapore, deciding which one to get can be extremely difficult. Thus, we have curated a list of the best high-quality and affordable car cameras to buy in Singapore.
With 4K video recording capabilities, the BlackVue DR900S Dashcam is one of the best in the market right now. Every recording is crystal-clear, you can see important details like car plate numbers so clearly. You will also be able to get GPS data such as location and speed. It is also very user-friendly with its WiFi and cloud network. Super easy to access the videos taken. If you want the best for your car, then there is none other than the BlackVue DR900S-2CH. This camera is definitely deserving to top our list of best high-quality and affordable car cameras in Singapore!
The BlackVue DR750S Dashcam may not have a 4K recording, but it can record in 60FPS. That means more frames can be captured which is important for car accidents which often happen fast. It is also equipped with the Sony Starvis technology which allows it to have night vision capability. No matter day or night, the BlackVue DR750S will protect your car. Overall, truly one of the best high-quality and affordable car cameras sold in Singapore!
At this low price point, you may expect a low-quality dashcam with bare essentials. That is far from the case with the Xiaomi 70MAI Dashcam. It has good quality 1080P resolution recording. Additionally, its light-sensitive sensors allow it to capture night videos at high quality as well. With a field of view of 130 degrees, you will be able to capture every single detail you need from your left to right. What is surprising is it also comes with WiFi connectivity that allows you to stream your video live. Pretty impressive for a dashcam under $60, yes?
Listing down the features of the Xiaoyi Yi Car Dashcam feels like we are reviewing a premium product instead of one that is less than $100. It has an ultra-wide 165-degree field of view with 1080P video recording at 60FPS. It also has an inbuilt G-sensor which makes you will never lose valuable video footage. You can also retrieve your footage through WiFi. Overall an amazing and one of the best high-quality and affordable car cameras in Singapore.
The main difference between the Yi Compact and the $99 variant is its slightly lower video quality and smaller field of vision. Instead of a 165 wide field of vision, it only has a 130-degree wide vision. That being said, it is still a very competent dashcam with good quality recording, G-sensor, and also WiFi capabilities. All in all, one of the best high-quality and affordable car cameras in Singapore.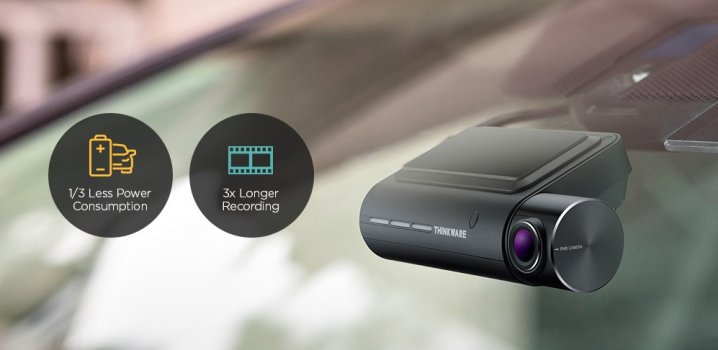 Driving views are made extra clearer through the Thinkware F800 Pro. It captures footage with its rear-view lens, so drivers can see ahead of their car's behind. The camera is intended to save extended footage via the Economy Parking Mode which records 3 times longer in the front and rear lens. Using the Thinkware F800 Pro, drivers can see all the road's views.
Why You Should Take this Camera on the Road – Essential Info
Super Night Vision 2.0 for crystal images during nighttime
With built-in GPS and Wi-Fi
Full HD resolution
Thinkware Cloud Service for online storage and remote vehicle tracking.

The Marbella MX6 is a powerful front-facing camera, equipped with a lens that can take videos of up to 12 megapixels. The cameras got a 140-degree wide-angle lens and can be installed very quickly and easily. Featuring an amazing 12 MegaPixel camera lens, Marbella MX6 is the latest Full HD Digital Video RoadCorder debut in-car black box industry. Marbella MX6 is a front-facing video. recorder with 140-degree wide-angle lens that constantly captures video and audio whilst you are driving. MX6 has a very high produce an amazing video.
Marbella MX6 is designed to be installed in your vehicle within a short period of time. It can be installed in less than 2 minutes. A high-quality bond sticky pad produced by 3M is used to hold the camera on your windscreen and MX6 has a wide-angled lens to video the important moment in front of your car. Marbellx MX6 can be quickly removed from its mount and removed from the car for security.
In Conclusion
Car cameras, or dashcams as it is more culturally known, it is not only for security and safety purpose also records memories of your travels along the way. Make the road your adventure reel by using these top-notch dashcams.
Related posts
Subscribe for newsletter
* You will receive the latest news and updates on Singapore's best trends!