7 Best Body Scrubs & Exfoliators in Singapore [2022]
Megha, 3 years ago
5 min

read
4868
At this point, "exfoliators" and "scrubs" have become a mainstay in the beauty and skincare regiment. Proper exfoliation is a must to get rid of dead skin cells and ensure deep cleansing. So, what is stopping you from incorporating body scrubs into your beauty routine? If you have sensitive skin or other skin conditions such as eczema, this post is definitely for you! Keep reading our list of the 7 best body scrubs in Singapore to exfoliate *cough cough* your skin woes away…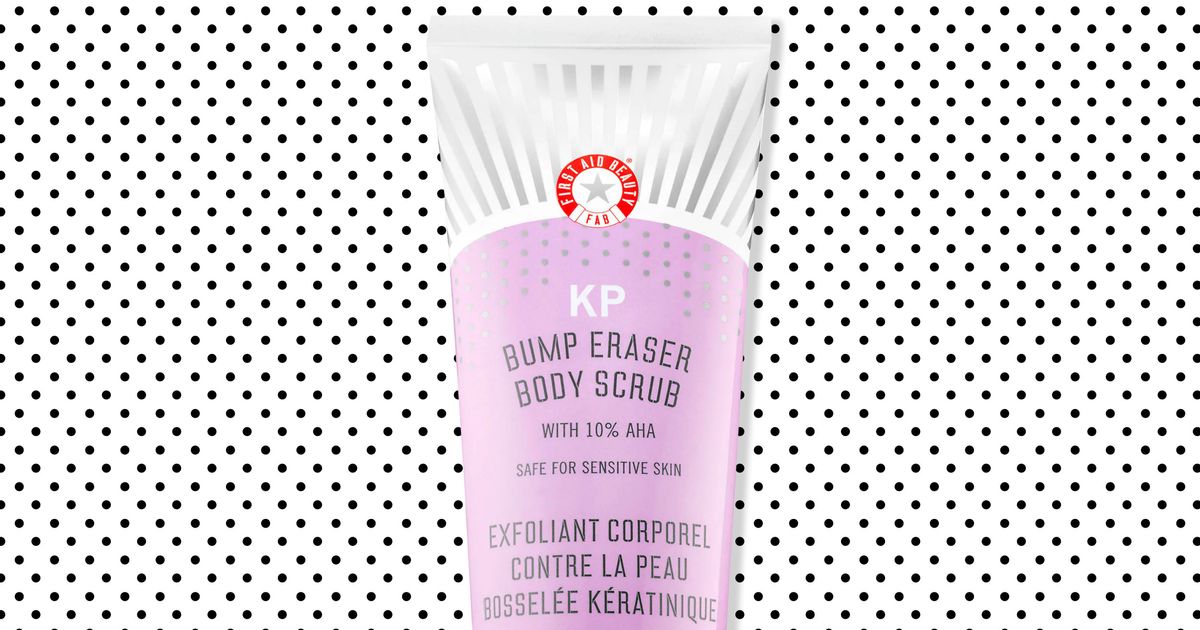 Best for KP Treatment: First Aid Beauty's KP Scrub is perfect to exfoliate flaky skin. Furthermore, if you have Keratosis pilaris (KP), this product can help reduce the rough and tiny bumps. So, say hello to healthier skin with regular use!
2-in-1 Treatment: KP scrub is micro-dermabrasion treatment and chemical peel in one! Firstly, the concentrated lactic and glycolic acids at 10% help unclog your pore. Secondly, the Pumice Buffing Beads slough away dead skin.
Also, this fragrance-free formula has passed clinical tests, and is safe for sensitive skin! Overall, hands down deserving to top our list of the best body scrubs in Singapore.
Price: $41.00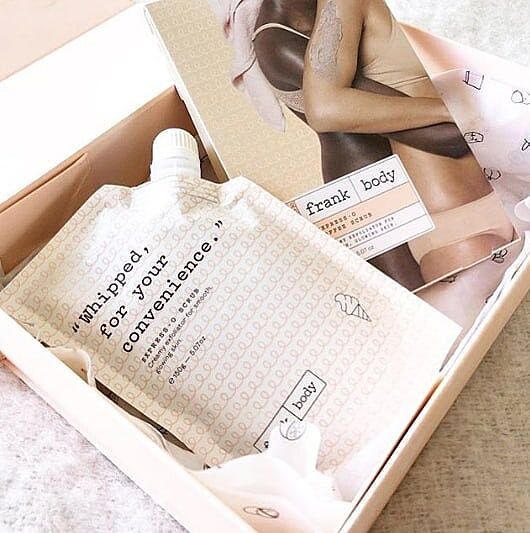 Frank Body's new twist on the Original Coffee Scrub is here to snatch your wigs!
3 Minutes Scrub: This new formulation works great on both wet and dry skin! Also, when you compare the cult classic Original Coffee Scrub, Express-o's whipped formula offers more benefits. Thus, you get a more gentle yet thorough no-mess scrub.
Bye-bye Breakouts: This product consists of coffee, grape-seed oil, shea butter, and white clay. That's right, your holy grail to fight stubborn body breakouts is here! Furthermore, these ingredients buff away dead skin cells, hydrate and brighten your skin from within.
Make your way to super smooth, glowing and healthy skin with this quirky delicious-smelling little guy!
Price: $39.00
Wake your whole body to the invigorating scent of summer and citrus fruits with this scrub!
Moisturising Scrub: Infused with extracts from oranges, lemons and limes, this exfoliator moisturises and hydrates your dull skin. Furthermore, the scrubbing particles include grape seed and walnut shells that effectively brush off dead cells!
Summer Citrus-y Fragrance: The addicting rich fragrance awakens your senses to brighter skin, and a brighter day!
Lastly, this is the most affordable product in our list but definitely one of the best body scrubs in Singapore.
Price: $11.70
Lush's exfoliating scrubs are a crowd favourite for their quick action! Moreover, the scents are simply to die for.
Wet/Dry Application: If you want gentle exfoliation, apply on wet skin. Whereas, if you're looking for a strong buff-off, opt for dry skin application. Either way you will surely sing this product's praises!
Rejuvenated Skin: The formula includes sea salt, organic lemon juice, lemon oil, and jasmine infusion. As a result, it can grant your wish of healthy and rejuvenated skin.
What? Shiny Hair? This scrub also doubles as a good hair product, if you want voluminous and shiny hair. Boy, that's a bonus!
In conclusion, this tub of Rub Rub Rub will last you quite long and is worth the investment.
Price: $40.00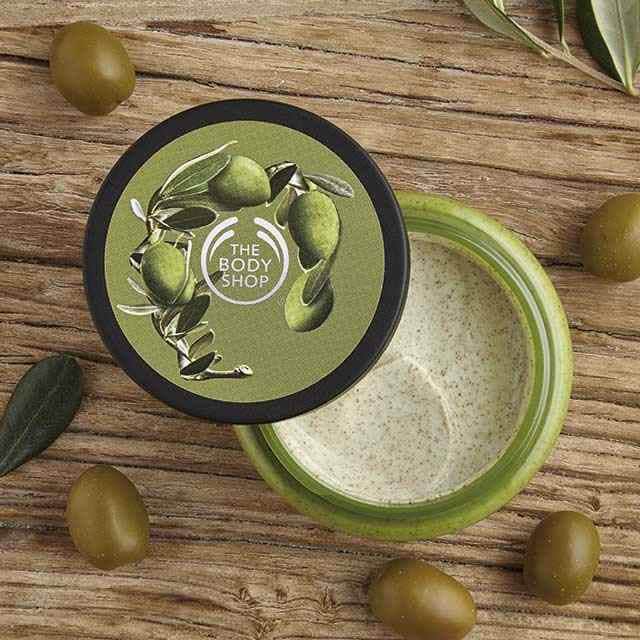 Make your way to becoming a Mediterranean beauty with this Olive Scrub! This scrub is true of superb quality and is definitely one of the best body scrubs in Singapore.
Super Smooth & Silky Skin: You probably are no stranger to various benefits olives have to offer. Firstly, with olive oil as its main ingredient, this scrub repairs and soothes dry and itchy skin. Furthermore, the scrub also helps hydrate our skin leaving it plump.
Creamy-Rich Texture: In addition to the key ingredient, the creamy rich texture of this scrub ensures gentle exfoliation. Thus, leaving you with a lasting Mediterranean scent.
Price: $27.00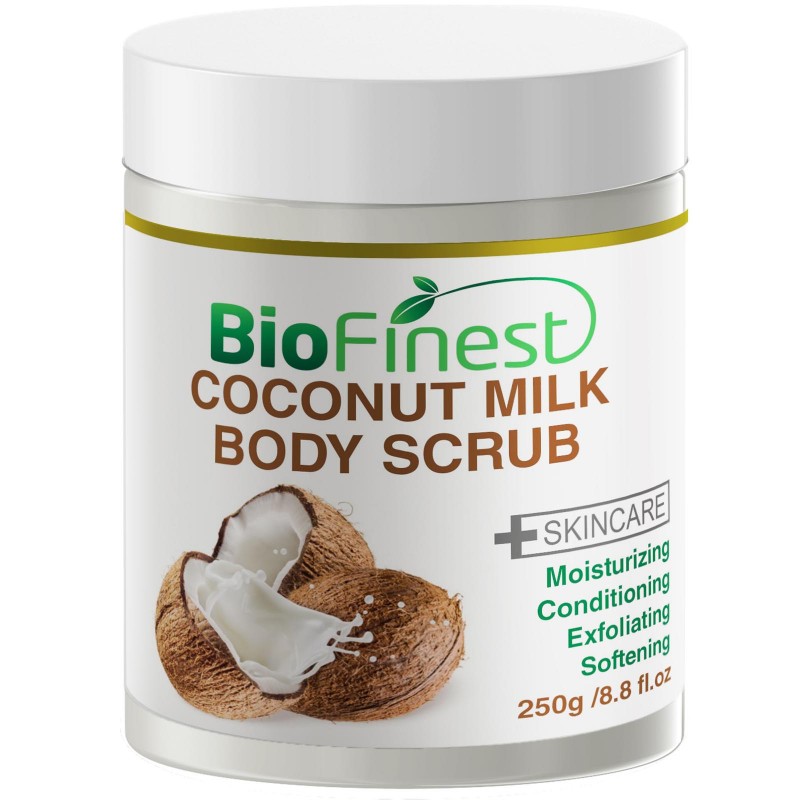 Time to go nuts with this luxurious coconut milk body scrub!
Pure and Organic: Firstly, this product promises all-natural and organic ingredients. For instance, coconut milk, almond oil, and dead sea salt that moisturise, condition, and soften your skin.
Best Treatment for Eczema: The coconut milk provides a gentle formula to help with skin conditions like eczema. On the other hand, the scrubbing particles reduce flaking and dryness.
Price: $36.00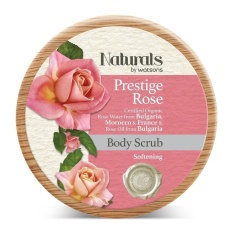 Watsons' Naturals range of body scrubs are quite tantalising products. Here, Prestige Rose takes the cake!
Silky Soft Skin: This product consists of 100% natural exfoliating particles to polish and smoothen your skin. Also, the hydrating formula ensures skin does not dry out.
Lasting Aromatherapy Scent: The rose oils, and rose extracts in this product are sure to give you flower power. So, prepare to mesmerise people by smelling like the Queen of Roses!
Price: $18.00
In short, exfoliators are a must in your bathroom cabinet! Just remember to moisturise well after exfoliating, and wear sunscreen while stepping out. Using exfoliators once or twice a week will definitely melt your skin troubles away. Also, do let us know about your favourite body scrubs in the comments below!
Check out our other related articles:
Related posts
Subscribe for newsletter
* You will receive the latest news and updates on Singapore's best trends!