Best 10 Bicycle Shops in Singapore
Hopkins, 2 months ago
8 min

read
149
Cycling is an incredible exercise which most people engage in. As improbable as it may seem, Singapore is an amazing city for cyclists. With a good bicycle, you can be able to move through the entire city on a weekend adventure, spend some quality time outdoors on the beautiful island, or for a daily commute. So, where do you get the best bicycle shops in Singapore to either rent or buy at a reasonable price?
Whether you want a bicycle to get into your exercise routine or for running quick errands, it's important to pick the perfect bike. Always check out for stores with outstanding collections, and other offers like maintenance and repair services. Here's our list of the best 10 bicycle shops in Singapore.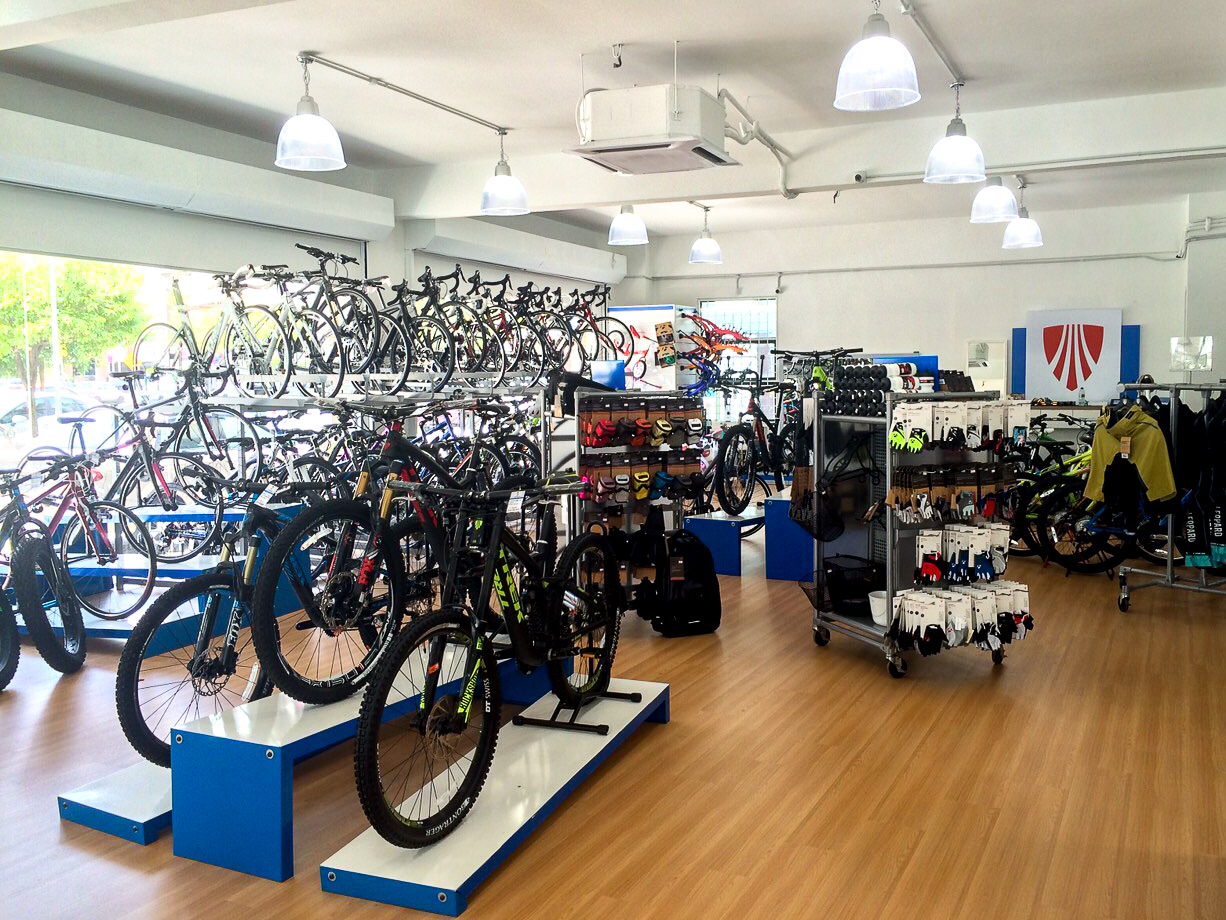 Treknology 3 is an ideal bicycle shop for professional bike riders. It is an upscale warehouse with over 400 bikes mainly Trek bikes – a well-known and classy brand in Singapore. With over a decade in the industry, you can be assured of getting yourself that dreamed-up ride for all your needs.
Trek bicycle shops focuses on both mountain bikes and road bikes. It has plenty of selection given the vast bicycle types on display. Whether you are a novice or experienced bike rider you'll be spoilt for choice because of the available varieties for all levels of biking you're devoted to.
Other highlights include:
Durable bikes which are designed for heavy use.
Free shipment for orders exceeding $500.
All locations are easily accessible.
Additional accessories for professional riders.
You have the option of building your custom bike at the showroom and also design your dream ride.
Best For: Heavy professional bikes
Website: treknology3.com
Address: 14 Jalan Kilang Barat, Singapore 159356
Tel: (+65) 6273 8616
Hello bicycle deals in a range of renowned bicycle brands including Shulz, Lekker, Crème, TokyoBike, and also Linus. It's a modern store which retails fashionable cycling bikes and also bike accessories. If you're keen on having a pretty bicycle that will give your Instagram shots an attractive look, then consider visiting this bicycle shop.
Other Highlights include:
Premium bikes for adults of all ages.
Biking apparel together with other trendy biking tees available.
Beautifully designed junior bikes that are considered a perfect present for your children and also loved ones.
Bike rental facilities available in case you are not ready to invest on your own.
Good quality second-hand bikes are also available.
Trade-in programs in case you want a more affordable purchase option.
Best For: Premium bike collections
Website: hellobicycle.com.sg
Address: 135 Middle Rd, #01-01 Bylands Building, Singapore 188975
Tel: (+65) 6333 0054
Mighty Veloe indispensable vision is urban mobility and mainly focus on lightweight foldable bicycles and tricycles. If commuting with a two-wheeler has become unbearable to you, then you should try the foldable bikes from this store which can be carried around neatly with you. The foldable bikes have full suspension which makes rides on a rough terrain feel like runways. Having been around for over a decade, the bicycle store is among the pioneers of the foldable bike movement in Singapore.
Other highlights include:
The foldable bike experts offer complimentary tunings and checks.
Their foldable bikes are lightweight and designed for different terrains.
They have quality accessories from Japan, Europe, and beyond.
Have comfortable bikes with great performance and durable bodies.
Best for: Lightweight foldable bicycles
Website: www.mightyvelo.com
Address: 30 Tai Seng Street BreadTalk IHQ #02-14 Singapore, Singapore 534013
Tel: (+65) 6396 6280/6281.
Hup Leong has been in existence for 52 years retailing an extensive variety of trustworthy brands of bicycles including Cannondale, Colango, Nite Rider, Merida among others. Their catalogue has an all-encompassing and also diverse bike style; from mountain bikes, city bikes to road bikes, you'll have lots of options available for selection to meet your lifestyle as well as inclination, all at favourable price points.
Other highlights include:
Specialised staff on matters bike fitting, consultations, and also bike checks.
Tips and advice available on anything related to bikes.
The store sells quality helmets for bikers.
Dependable bike servicing in addition to maintenance
They offer free delivery for orders above $450.
Best For: Extensive Premium bicycles
Website: www.hupleong.co
Address: 51 Chin Swee Rd, #01-107, 160051
Tel: (+65) 6532 3700
Brompton Junction hails from London where the bicycles are handmade from different custom made parts to suit your needs. This store is christened as the pioneer of folding bikes perfectly crafted for city life because of their aptitude to fold into portable and small packages. This feature makes it an ideal choice for commuting from place to place in the city. The band also prides itself on the production of stylish and aesthetically made bicycles that are strong and compact for all categories of rider.
Other unique features include:
Availability of limited-edition bicycles.
Fun as well as interactive community events.
Customised parts and also bike built services.
Best For: Brompton products and select edition bikes
Website: https://sg.brompton.com/find-a-store/brompton-junction/funan Address: 107 North Bridge Road, #01-26 Funan, Singapore 179097 Tel: (+65) 6908 5023
Decathlon is a European sports establishment with seven outlets across Singapore. If you're in search of a regular bike for your weekend ride or running errands, this is the place to visit. The bicycle shops have a remarkable selection of road bikes, kid's bikes, hybrid bikes, and mountain bikes together with knee pads and helmets. They stock quality bicycles all at a reasonable price.
Other features include:
Lifetime guarantee on all their bicycles.
Budget-friendly bicycles ranging from $60 for kids bikes and $220 for adult bikes.
A varied selection of cycling accessories.
Best For: Low-cost Bicycles
Website: www.decathlon.sg
Address: See multiple locations here
Tel: (+65) 3110 0100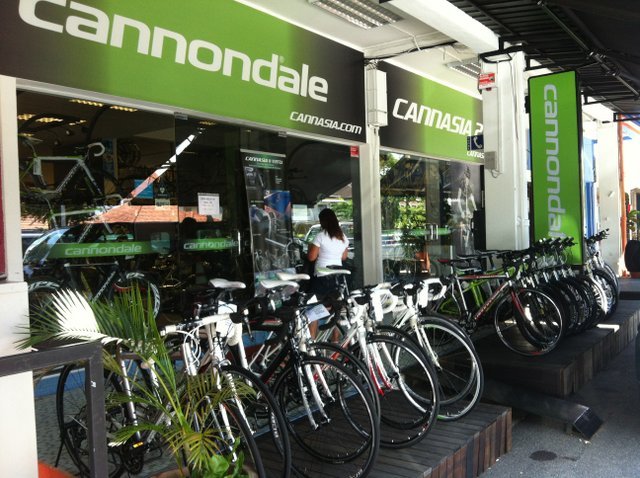 Cannasia is Singapore's exclusive seller of Cannondale, a leading bicycle brand across the globe. Besides, it's a triathlon training centre. If you are a Cannondale bike enthusiast who trusts this well-known brand, then this is your place. You can be sure of getting a bicycle that suits your purpose and way of life. In case you also own one of these bikes, this is the most trusted place for the maintenance of your bike and other suitable accessories or components.
Other features of the store include:
A broad range of bicycle lines including road bikes, mountain bikes, women bikes, triathlon bikes among others.
Availability of quality apparel for a comfortable, safe, and pleasurable ride.
Free shipment on accessories worth $50 or more.
Best For: Cannondale bicycle
Website: www.cannasia.com
Address: 83 Frankel Ave, Singapore 458211
Tel: (+65) 6441 4772
Initially instituted by a sub-group of biking enthusiasts whose aim was to promote a healthy and active way of life through cycling, BYX Pte Ltd later began vending bikes for rentals which led to the progressive growth of the business. They are a team of individuals who are experienced and very passionate about bikes. For this reason, most people trust them as experts to go to with regards to bike cleaning, servicing, and maintenance.
Other unique features include:
Amazing deals on from their clearance sale section.
Supports cycling culture with weekly group rides together with their loyal rider's club members.
Centrally situated.
Unrivalled servicing in addition to bike maintenance.
Best For: Racers bikes and Consummate Servicing
Website: www.byx.com.sg
Address: 403 River Valley Rd, 248301
Tel: (+65) 6235 5221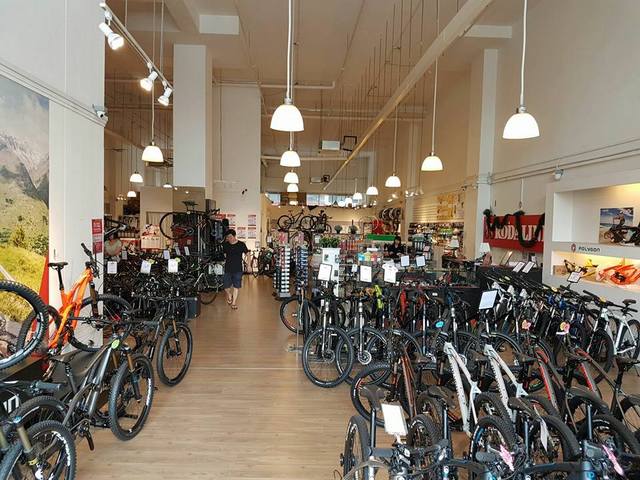 Since its inception in 1997 as the first and leading bicycle retailer in Indonesia, Rodalink has grown to be among the largest manufacturers of bicycles in Asia. They have expanded to Singapore with multiple stores that retail bikes for both expert and novice riders. Besides, they have an online store for an ideal shopping experience. Rodalink features a broad range of bike models of diverse uses and prices from $259. Be rest assured of getting what suits you because they have something for everyone.
Other features include:
Quality accessories, bikers apparel, plus bike components.
Maintenance kits and fashionable products to ensure you ride comfortably, and safely.
Multiple locations housing some of the finest bike brands.
Global shipping and free local delivery.
Best For: Comprehensive range of bike brands
Website: www.rodalink.com
Address: See multiple locations here
Tel: See phone numbers here
Coast cycle store is considered one of the best bicycle shops in Singapore given its numerous international branches. Their bicycles have been featured in various award-winning bicycles originally crafted with user-friendly structures and elegant looks. The store is attributed to upholding a healthy way of life and nurturing community with the Coast Cycles model itself. The establishment has an internal team of designers responsible for innovations, brainstorming, and creation of their own branded bicycles consisting of the Buzzraw collection. These exceptional designs have extended their recognition both from local and international clients. Whether you're looking to get a bike for adventure, a simple trip, or long rides, Coast Cycles has got you covered.
Other features include:
Originally designed and easy to use designs.
Bikes for all uses available.
Has a workshop section where customers can bring their bikes for wheel tune-up.
Best For: Custom-built Bicycle Designs
Website: coastcycles.com
Address: 54 Siglap Drive, Singapore 456176
Tel: (+65) 6681 6681
A good bicycle can move you around the best places in Singapore in a reasonably priced way. Whatever bike type you're into, there are numerous places to find a perfect fit for you from our list of the best 10 bicycle shops in Singapore. The bicycle shops have some of the most unrivalled as well as reliable bike brands to suit your taste and needs. If you're bored and want to get a bit of air you definitely should give cycling a try by getting yourself one of the bikes from the bicycle shops above.
Hopkins
I'm an accomplished and detail-driven content writer with copious experience in producing compelling, engaging and flawless content for a variety of blogs and websites for several years.
Related posts
Subscribe for newsletter
* You will receive the latest news and updates on Singapore's best trends!
Trending Posts