"Never stop learning", they say. Learning new things every day indeed keeps us going. Whether you want to train or discover, enrolling in the best workshops in Singapore is helpful! There are lots of activities that you may do in your most free time. Singapore has a wide array of workshops that you can try. This can be a great way to destress yourself after work! Did someone say "TGIF"? Let's not keep the waiting game long! Check out the best 10 most helpful workshops to attend in Singapore:
Want to learn more about the arts? Singapore Visual Arts Centre might have the best workshop for you. They offer a long list of art courses! These include nude life drawing, graffiti art, portrait drawing, and acrylic painting.
Needless to say, Singapore Visual Arts Centre has it all. What's exciting is they also offer online classes! You may join their Zoom live art sessions here.
If you might be wondering, materials are all provided for the course you've paid for. You do not have to worry about bringing things to their studio. If one-on-one classes work more for you, they are willing to attend to that.
No matter what age group you belong to, Singapore Visual Arts Center will happily cater to your art needs. Just contact them to learn more about their services. Bring out the artist in you!
Highlights:
Provided materials
A wide array of art workshops
Online classes
One of the most popular art centres in the country
Contact details: 6255 0711 / 6733 2155 | [email protected]
Address: 10 Penang Road, #01-02 Dhoby Ghaut Green, Singapore 238469
Want to learn how to make and decorate cakes? Nanatang's Baking Workshops are for you! Nanatang offers decorating tutorials on cakes, macarons, rolls and more.
You'll love the cute and adorable pastries as you scroll through their website. If you want to learn the ins and outs of decorating sweets, enrol now! What we love about Nanatang is the affordability of the price. You'll get the best cake workshop for a fraction of the cost!
Serena, the bakeshop's head, and her team is dedicated to teaching people of any age. So, what are you waiting for? This might be the best cake workshop for you!
Highlights:
Cute cake decorating
Affordable rates
Small group
Professional baker team
Contact details: +65 9199 8928
Address: 41 Kampong Bahru Rd, Singapore 169358
One of the most awesome up-to-date arts is Acrylic Pouring. Because of its mesmerising process, it's one of the coolest arts. Not to mention the results are too fascinating!
Learn to create gorgeous abstract art by enrolling in their Acrylic Pour Discovery Workshop. Materials and tools will be provided, so you don't have to worry. You'll also be in a small group, hence learning would be easy.
If you want to upgrade your canvas size, you may send a request. Additional fees will apply depending on the canvas size. Note that the canvas is subject to availability. Reserve your slot now!
Highlights:
Small group class
No age limit
Complete materials provided
Contact Details: [email protected]
Address: 395 Jalan Besar, #04-01, Singapore 209006
Enjoy a class of Organic Soap Making at Soap Ministry! Soap Ministry stands by being ecosystem friendly to Save the Earth, Save your Skin, and Save Cost. They are formed by a group of friends who believes in handmaking organic soaps. Organic soap contains natural ingredients such as plant-derived base oils. Using organic soap will certainly improve your skin in the long run!
Soap making workshops are suitable for all ages. We recommend you to bring your kids along for some fun, educational, and interesting soap making session.
Highlights:
Do it yourself workshops
A wide selection of products
Eco-friendly ingredients
Exclusively for Best In Singapore readers: $5 Voucher + Complimentary gift
Redeem voucher here: https://advo.io/0B88J8
Contact details: 96695953 | [email protected]
Address: Orchard Gateway | 227 Orchard Road #03-04 Singapore 238858
Wanna learn how to move to the groove? Attending dance workshops is a great option! DF or "Dance Family" is here to teach you the latest moves.
DF Academy is a HipHop and K-Pop Dance school in Singapore. Hundreds of classes are conducted on a weekly bases at a number of their studios. The good thing is people of any age can join!
Classes here are conducted by professionals who have won various awards. They starred locally and abroad! So if you want to learn or hone your dance skills, join them now!
Highlights:
Highly-skilled instructors
Various genre
No age restriction
Contact Details: 6587178869 | [email protected]
Address: 3 #04-13 Gateway Dr, Westgate, Singapore 608532
Learn the ropes about fashion sewing from these industry veterans! Inspired by the culture & practices of makerspaces in the west, Fashion Makerspace was born to inspire growth & fuel the passion of learning in a conducive, open & friendly environment.
The sewing classes form the pre-requisite of most of their classes, where Fashion Makerspace will introduce you to the functions of a sewing machine, setting up and threading your machine and using it through a hands-on sewing practice. It will then end with a virtual tour where you can purchase your fabric and sewing supplies.
They are currently offering a starter bundle at SGD 98 that is recommended for beginners to build the basic skills of sewing their own clothes! The 2 session workshops consist of a total of 5 hours, meaning 2.5 hours each session.
Being able to use or gift an item you've created yourself will give you joy and a sense of pride—and confidence that you can do more.
Learn basic sewing skills with Fashion Makerspace now!
Highlights:
Basic sewing classes
Complimentary materials and machines
Individually tailored workshops
Exclusive class bundles
Contact details: 81397787 | [email protected]
Address: 42B North Canal Rd (Lvl 3), 059298
Looking for a romantic activity with your special someone? This perfume workshop for couples is the perfect thing to do!
Smell and feel good with Perfume Workshop. They also offer bridal shower workshops! That's a unique way to bond with your friends. You may visit their site to view other classes like aromatherapy and Sentosa.
Highlights:
High-quality perfume
Fun activities
Well-researched ingredients
Contact Details: 6597328004 | [email protected]
Address: 51 Imbiah Road, Singapore 099702
If you're savvy about polymer clay art, this is the workshop for you. Tinkle Arts offers clay workshops! They can turn into your hobby or even a business venture. Get creative and fun with their classes.
They have the cutest pieces available for the workshop! You can choose from croissants, kimchi sets, and wantons. The list doesn't stop there. There are many options to choose from. We suggest you visit their site for more.
What we love about this is they invite individuals with special needs. Everyone can join! They have charity events too to help underprivileged communities.
Highlights:
Charitable events
Cute sets
Open for everyone
Contact Details: 6585885970 | [email protected]
Address: 800 Margaret Drive, Level 4, Singapore 149370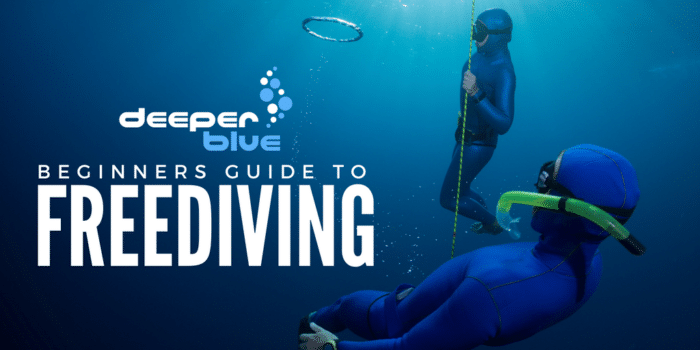 For all the thrill-seekers, we dare you to try freediving by Singapore Freediving Academy! Singapore Freediving Academy offers courses supervised by highly trained professionals. The freediving courses cater to first-timers, intermediate, and advanced.
Why try freediving? It may just be the new skill you've been looking for. Who knows, you might find yourself enjoying as a freediver! There are lessons such as static apnea tables on the program.
If you're interested, try looking into their courses here.
Highlights:
Highly-skilled trainers
Certification after the course
For adventurous individuals
Contact details: +65 9622 4393 | [email protected]
Address: 3 Jln Binchang, Singapore 578580
(Source: souldeelight.com)
Here's a chance for you to up your creative and artistic game. Souldeelight Watercolor and Calligraphy workshops are listed by the Singapore Tourism Board (STB) as the best classes to get crafty in Singapore! You'll be taught by Dee Capulan who is the founder of Souldeelight, a freelance creative artist and Certified Art Therapist.
Souldeelight holds an impressive list of classes from Modern Calligraphy to Copperplate Calligraphy. All the sweet and floral styles that are definitely Instagram worthy! Flaunt your work on Instagram and you'll capture all of your friends attention.
If you find her styles familiar, it's most likely that you have seen her modern calligraphy exhibited in PaperMart and Overjoyed store.
Highlights:
Regarded by Singapore Tourism Board
Provided materials
Beginner friendly, no experience required
Contact Details: 6591025012 | [email protected]
Address: 19B Hillview Avenue #05-04, 669555
We hope this list of the best workshops to attend in Singapore was of help to you!
Other articles: Best 10 Art Jamming Places in Singapore, 10 Best Kitchen Renovation Services in Singapore, Best 7 Cheapest Car Insurance Companies in Singapore
Related posts