16 Best Teeth Whitening Clinics in Singapore [2022]
Joanne, 2 years ago
16 min

read
3999
Dental care is a vital practise if you want to achieve good oral hygiene. Are you dreaming of a wide brighter smile? Teeth whitening clinics in Singapore are here to fulfil your fantasy.
The city offers great teeth whitening procedures which take less than 2 hours to complete. The treatments are quite effective too hence leaving you with a rejuvenated amazing smile. Below are the best teeth whitening clinics in Singapore.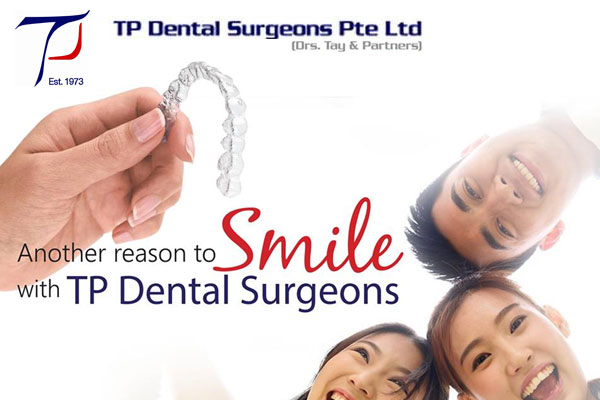 Highlights:
Efficient and effective treatments
Cutting edge technology
High-quality services
This dental clinic is famously proficient in various disciplines. The clinic renders efficient and effective dental treatments through their cutting edge technology. They also have qualified experts who provide high-quality services to people of all ages.
One of the major treatments that they offer is teeth whitening and bleaching procedures which leave you with a brighter smile. This is a very conservative way to brighten your smile and it is fast.
There are two ways in which you can whiten your teeth. These include power bleaching and home bleaching. The former provides quick results while the latter is gradual. Whichever method you choose to go with, TP Dental specialists will handle it competently.
On top of teeth whitening, TP Dental Surgeons also does Gum treatment, Oral cleaning, Installing braces, Teeth removal, Dental implants as well as Bridges,
Client's review
"This is probably one of the more professional dental clinics I've been to, and it's surprisingly reasonably priced seeing how they're situated in the heart of Orchard area. I got my teeth cleaned as part of my regular maintenance, and it cost about $140 all-inclusive. With x-ray and stuff, I paid about $400+, but it's all very transparently told you what's wrong and how to fix them. I personally feel at ease coming to this clinic, like many others who look like regulars."
Address
The Penthouse: 391B Orchard Road, Ngee Ann City Tower B #26-01, Singapore 238874
Contact Information
+65 6737 9011
Business Hours
Monday to Friday: 8:30 AM – 7 PM
Saturday: 8 AM – 5 PM
Sunday & Public Holiday: 9:30 AM – 1 PM
Highlights:
Satisfying results to customers
Offer a world-class experience
They give their customers the first priority
La vie Aesthetics is a great place to relax and refresh as you await the best affordable self-care needs such as hair waxing, body slimming treatments, facial care, and teeth whitening procedures.
The clinic is popularly known for its highly advertised treatments which include Glaze+ laser treatments and SmartX light treatments for the face.
Clients review
"Finally I found a beautiful beauty centre. There are no words to explain how satisfied I am about their service. Wishing I'll be a permanent customer of them."
"The staff at La Vie Aesthetics always do a thorough assessment and treatment for every session. I have started to see results on my skin and my skin has started clearing up."
Address
277 Orchard Road#04-08 Orchard Gateway Singapore 238858
Contact Information
+65 6581 4470
Business Hours
Monday to Friday: 11:30 AM – 8.30 PM
Saturday, Sunday & Public Holiday: 11 AM – 7 PM
Highlights:
Have top-notch dentists.
Offer benevolent care to clients.
Offer a range of dentistry and cosmetic services.
Dental surgeons at Smile Inc. provide specialised and aesthetic dental services. The clinic commenced in the year 1997 and has been continuously offering quality oral care throughout its operation.
Smile Inc. is equipped with advanced technology including the laser teeth whitening machinery. This method remains the most outstanding way to whiten teeth. It makes the procedure very effective thus leaving your teeth 50 shades brighter.
| | |
| --- | --- |
| Address | 333A Orchard Road, #04-18 Mandarin Gallery Singapore 238897 |
| Contact Information | +65 6733 0660 |
| Business Hours | By appointment only |
Highlights:
Edge cutting technology
First-class dentists
Dependable quality services
The clinic is highly known for employing innovative technology and high-quality materials to offer exemplary services. Dental Designs clinic has greatly invested in quality services in order to offer long-lasting results for your dental works compared to other typical clinics.
The treatment centre offers a variety of teeth whitening packages, that is, copper, silver, gold, and diamond. Apart from teeth whitening, the clinic also provides other various dental services for clients to choose from.
Clients reviews
"Doctors and staff here are super friendly and detailed in explaining! Doctors also made sure that you are comfortable before proceeding. Special shout out to Dr. Tiffany for her patience in aligning my teeth, she made sure that I am happy along the process and answered all my concerns. Thumbs up! Recommended family and friends, and they had good reviews of Dr. Tiffany too!"
Address
120 Telok Ayer Street S 068589
Contact Information
+65 6221 8284
Business Hours
Monday to Friday: 9 AM – 6 PM
Saturday: 9 AM – 1 PM
Highlights:
Quality teeth whitening services
Provides a simple do it yourself process
Makes use of organic ingredients
JSS is one of the best clinics in Singapore due to its optimal and leading technology in teeth whitening. Using a distinctive paste and special devices, the clinic's specialists are able to make your teeth whiter much faster than any other clinic around your area.
The paste and light technology devices are quite convenient as you can also use it at home, hence you don't have to trouble yourself with booking for an appointment at the clinic.
The gadget is very simple to use. Once the light is turned on, it reacts to the cleansing gel and effectively whitens your teeth. It also eliminates bacteria and soothes the gums. The entire process takes around 25 minutes and offers noticeable results.
| | |
| --- | --- |
| Address | 160 Changi Rd #01-12 Hexacube 419728 |
| Contact Information | +65 8788 1010 |
| Business Hours | By appointment only |
Highlights:
They offer special discounts for 3 sessions
Far-reaching LED teeth whitening treatment
Suitable for people of all ages
The clinic offers advanced treatment mechanisms that can eliminate unseen stains, clear away teeth discoloration, and help lessen coffee stains. They have top-notch treatments including the LED teeth whitening equipment.
The treatment is acceptable to people of all ages hence does not cause tooth sensitivity. With their competent faculty and highly advanced treatment, Mirage Aesthetic is one of the best teeth whitening clinics in Singapore.
Clients review
"Went to try their LED teeth whitening and was really amazed by the result! Can see the difference in 1 session and my consultant Priscilla well explained the treatment before undergoing the teeth whitening. My therapist Teresa also did a great job while doing it! Thank you so much! One happy customer here!"
Address
Tanglin Road, Orchard Rendezvous Hotel (Previously Orchard Parade Hotel), #04-08, Singapore 247905
Contact Information
+65 6262 3378
Business Hours
Monday to Friday: 11.30 AM – 8.30 PM
Saturday, Sundays, and Public holidays: 10 AM – 7 PM

Highlights:
Wide range of dental services
In House Installment plans available
Compassionate and friendly team
Multiple locations
With more than a decade of clinical experience, the clinic offers a full range of dental services. They specialize in Smile makeovers, Wisdom teeth surgeries, Dental Implants, as well as Teeth Replacement. The team of experienced dentists and trained staff members will assess and address all your concerns in a comfortable and peaceful setting.
The treatment rooms are fitted with state-of-the-art equipment which allows them to carry out procedures skillfully and accurately. Ashford Dental's chairs are furnished with comfortable upholstery and TV screens to keep you relaxed and entertained while your treatment is being carried out!
The clinic also offers DIY options to perform at home and chairside treatments which take little time to complete. For the DIY kit, the centre offers a whitening gel and a custom whitening tray.
This method, however, takes around 2 weeks for the results to start showing. Moreover, the treatment centre also offers virtual consultation and analysis where you can send your teeth's photos for the specialist to analyse and give advice on remedies you can use to fix the problem.
Best of all, Ashford Dental can be found at multiple locations across Singapore at Thomson, Serangoon, and Bedok. This means that wherever you are, one of their clinics will be near to you!
Clients Review
"The whole new level of dentistry. Next to the high level of professional knowledge and equipment, everyone is so nice, caring, and emphatic, they really visit a patient as convenient as possible. I am very afraid of dentists but after my first visit to Ashford Dental Centre I happily continue my treatments with them."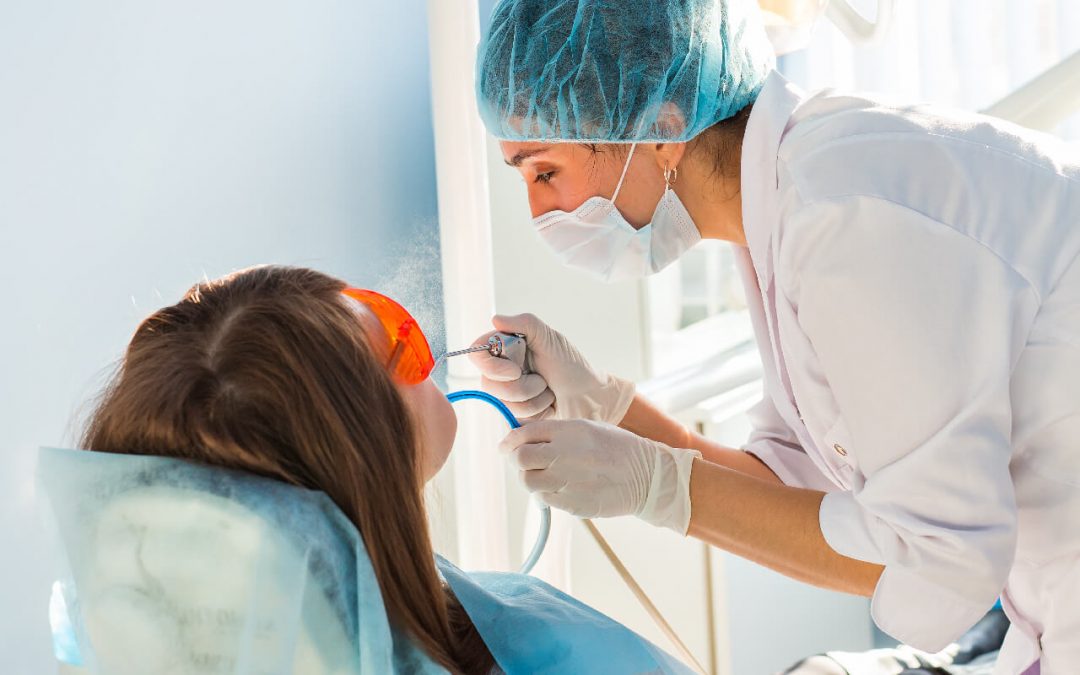 Highlights:
Affordable
Multiple locations
24 hours
For over 10 years now, Nofrills clinic has continued to provide high-quality teeth whitening treatments among many other cosmetic dentistry treatments to its patients. The clinic offers two treatment options, that is, the in-office also referred to as the chairside treatment, and the take-home teeth whitening kit.
The in-office treatment lasts for about 2 hours and it is performed by professionals who have proven to be effective and competent in their work. The treatments are thoroughly interpreted to patients, hence they consider Nofrills to be one of the best teeth whitening clinics in Singapore
Clients review
"Initially came here because it's convenient (near my workplace) but now will be going back for regular check-ups because of the quality of service and friendliness of the staff! Dr. Li was super patient and understanding, and generously shared tips after looking at my teeth. Highly recommend"
| | |
| --- | --- |
| Address | Multiple locations: See here |
| Contact Information | +65 9007 1085 |
| Business Hours | Varies with location: See here |
Highlights:
Sophisticated technology
Multiple locations
Experienced and dedicated team
Offer amazing baby bonuses
Offer home maintenance kit
Provide in-chair whitening treatment
Formed in May 2015, Neo Smiles is a dental clinic specializing in all types of dental braces. Additionally, their clinics are fitted with state-of-the-art equipment and facilities. For example, the clinic provide free Wi-Fi internet access, in-chair entertainment, as well as top-class patient care.
When it comes to whitening your teeth and giving yourself that bright smile you have been wishing for, Neo Smiles has got you covered. This dental clinic combines light-activated technology and quality whitening gel hence giving you satisfactory and long-lasting results. Immediately after a single in-office procedure session, results can be noticed.
The best part is that the clinic offers financial assistant options thus, helps you achieve that beautiful smile without going overboard on your budget. They also offer a home kit that assists in easy maintenance.
Clients Review
"I was looking around the clinics in my area for teeth whitening and called several. Alex from Neo Dental was the best. His explanation was the most comprehensive, how whitening works, what I would go through, and any side effects. I felt so much more confident after speaking with him that I signed up. My teeth are so much whiter and nicer now! Thanks and 2 thumbs up! P.S. Ladies, remember your lip balm!"
| | |
| --- | --- |
| Address | Multiple locations see here |
| Contact Information | 9669 0789 |
| Business Hours | Varies with locations: See here |
Highlights:
The clinic offers a dental insurance policy
Commendable whitening in just a single session
They also have a whitening toothpaste
Provide at-home whitening kit
Providing dental care to the international and local community in Singapore for over 21 years. Smilefocus dental clinic is open Monday to Friday and Saturday morning for your convenience.
The dental clinic has been one of the best dental clinic services for over two decades. They believe in a prompt and qualitative approach while dealing with patients. Along with dental services, they guide patients on the lifelong importance of dental care.
The Smilefocus clinic is well appreciated among the Singaporeans due to its state of the art light-activated treatment. This procedure offers amazing results and only requires 2 hours or less to achieve 8 shades of whiter teeth in just one sitting.
The clinic also offers a broad range of dental services including exemplary teeth whitening utilities. Besides new technological types of equipment, their team is experienced to deal with all teeth and oral needs. Moreover, the clinic is child-friendly making it ideal for your kid's first dental visit till adolescence. This will help in inculcating good habits and care for the developing teeth.
Clients review
"Superb service. They have a really great service mind and all dentists are super professional. It is an expensive and higher price range. But if your company insurance can cover, why not? Would definitely recommend this place for anyone from kids to adults to visit this place."
Address
Camden Medical Centre, #08-02/03 and #08-07/08, 1 Orchard Boulevard, Singapore, 248649
Contact Information
+65 6733 9882|enquiry@smilefocus.com.sg
Business Hours
Monday to Wednesday: 8.30 AM to 6.30 PM
Thursday and Friday: 9 AM to 5.30 PM
Highlights:
Open 6 days a week
Convenient location
Wide range of dental services
Directly above the Novena MRT station on the North-South Line this clinic at Novena Medical Center is close to the city yet away from the crowds. Smile Makers' main goal is to provide a range of dental services for you and your loved ones. They believe in educating people about oral hygiene and how to keep that smile bright and clean. You can get various services like corrective, preventative, and constructive surgeries for the teeth.
Apart from teeth-whitening services that is conducted at the clinic, Smile Makers also offers a take-home kit that is easy-to-use, safe and effective. Within a few days, you will see a visible difference!
In addition, unlike many other dental clinic, Smile Makers is open 6 days a week. While most clinics are closed on Saturday, Smile Makers understands that many working adults are busy on weekdays. So, they choose to open on Saturdays for the convenience of their clients. Furthermore, appointments can be booked online!
Address
09-26 Novena Medical Center 10 Sinaran Drive
Contact Information
+65 6397 2739| info@smilemakers.com.sg
Business Hours
Monday to Thursday: 9 AM to 6 PM
Friday: 11 AM to 7 PM
Saturday: 9 AM to 6 PM
Highlights:
Good with kids
Partnered with Medisave
Established in 1989, iDental has since been serving its patients and helping them to achieve healthy and beautiful smiles. The clinic provides a whole host of dental services such as cleaning, concealing, treating, and of course, whitening!
The dental clinic is good with kids, so you can rest assured that they will be patient and understanding of your needs. If you have sensitive gums or teeth, we will prescribe a protective gel to be applied a few weeks before the procedure.
In-office treatments are carried out by professional dentists, promising optimum results in a short amount of time. In most cases, a brighter smile can be achieved in one treatment, thus offering convenience to busy individuals who are looking for swift results. However, such treatments are usually more costly than other whitening methods.
Address
168 Robinson Road, #13-04, Capital Tower Singapore 068912
Contact Information
+65 3165 4519
Business Hours
Monday – Friday: 9 AM – 8 PM
Saturday: 9 AM – 4.30 PM
Sunday: Closed
Highlights:
Wide range of dental services
Able to deal with patients from all age groups
State-of-the-art solutions
Casa Dental provides a wide range of dental services with the aim to give you optimal dental health and the smile of your dreams. The clinic is known for its services emphasizing the whole family's dental health.
A friendly and dynamic practice, Casa Dental comprises of a team of dedicated and experienced dental professionals with the same aim of providing our patients with optimal dental health and a beautiful smile. They are proficient in dealing with patients of all age groups. Therefore, it makes it an ideal stop for all dental issues. The clinic has a dedicated staff with dentists and orthodontists. They are experienced in services like teeth alignment, clean-up, whitening, and RCT. Many customers specifically head to Casa Dental to get their teeth whitened.
The clinic offers a range of teeth whitening treatments to suit your individual circumstances. It is therefore important to make a dental appointment to talk through your needs and conditions! This makes the procedure more long-lasting and efficient.
Address
420A Clementi Ave 1, #01-02 Singapore 121420
Contact Information
+65 6458 0667| casadental.clementi@gmail.com
Business Hours
Monday to Friday: 10 AM to 8.30 PM
Saturday to Sunday: 10 AM to 5.30 PM
Highlights:
Friendly, quality as well as modern dental experience
Multiple locations
Medisave claimable
Luminous Dental Clinic has several branches across Singapore and is known for its safe, painless, as well as comfortable dental treatment. Because it is often lauded to be a dental clinic that provides procedures with minimal to no pain, many people choose to go there for their wisdom teeth extraction.
Apart from teeth whitening services, Luminous Dental Clinic also offers a comprehensive range of dental treatments, all of which use up-to-date technology and are associated with the strictest infection control.
The clinic also offers a maintenance kit after the Chairside Teeth Whitening treatment so that you can continue to maintain your bright smile after the treatment! So, for a friendly, modern, and high quality dental experience consider Luminous Dental Clinic.
| | |
| --- | --- |
| Address | Multiple locations: See here |
| Contact Information | 6538 2001 |
| Business Hours | Varies with location: See here |
Highlights:
Trained and experienced team
Wide range of services
Centrally located
The Mount Elizabeth Dental Surgery Clinic has accreditation from the Singapore Dental Council in a number of specialties. Their trained and experienced staff can assist you with any dental problem that you may have
Besides, they can help you achieve a perfectly balanced smile with cosmetic dentistry. This includes whitening services, restoring the teeth, veneers, and straightening.
With the collective experience and expertise of the trained and experienced team at Mount Elizabeth Dental Surgery Clinic and the use of the latest dental technologies, they are able to provide the best specialized dental care available. So, head down to experience their total dental care experience at Mount Elizabeth Medical Centre.
Address
3 Mount Elizabeth Block A #07-03 Singapore 228510
Contact Information
+65 6732 2644 | skysim@dentalsurgeons.com.sg
Business Hours
Monday to Friday: 8.30 AM to 5 PM
Saturday: 8.30 AM to 1 PM
Highlights:
Complimentary teeth assessment
Central location
Wide range of services
Bio Aesthetic was established with a simple aim in mind: your well-being. The team at Bio Aesthetic has always worked to ensure that all those who go to them for beauty solutions leave satisfied.
In addition to teeth whitening, Bio Aesthetic also offers a wide range of other services to choose what suits your needs. Some examples include laser hair removal, fat freeze, skin acne repair, chemical peels, and many more!
For their teeth whitening treatment, Bio Aesthetic offers a LED treatment. Using industrial-grade Light-Emitting Diode (LED) technology, the treatment will accelerate the non-peroxide whitening agent to penetrate stubborn stains and break down deep discoloration. You may be able to achieve teeth that are 8 shades whiter on the first session! Get your brighter, whiter smile instantly!
For those of you who are hesitant about going for teeth whitening treatments for fear of pain or discomfort, you would be glad to know that Bio Aesthetic's treatment is 100% pain-free with no drilling or bad-tasting bleach solution!
Best of all, you can go for a complimentary teeth assessment where their experienced doctors and aestheticians will help you to achieve your goals! With a central location at Orchard, it is extremely convenient for you to book an appointment today!
Address
Palais Renaissance 390 Orchard Road #03-01 Singapore 238871
Contact Information
+65 6333 4566|hello@bioaesthetic.com.sg
Business Hours
Monday to Friday: 11 AM to 8.30 PM
Saturday: 10 AM to 6 PM
Whether you are residing or visiting Singapore for business or pleasure, quality teeth whitening clinics have been made available all over the city. This modern part of the world is a great place to fix and restore your smile.
Related posts
Subscribe for newsletter
* You will receive the latest news and updates on Singapore's best trends!