10 Best Souvenirs To Buy in Singapore [2022]
Bryan, 3 years ago
7 min

read
6186
When on our travels, souvenirs serve an important role in encapsulating the memories of a great trip. They also allow us to bring a piece of our adventurers back home to share with friends and family. Not sure what would be a good souvenir to buy in Singapore? Fret not as our list of the 10 best souvenirs to buy in Singapore is here to help you with that difficult decision.
You can find good food all around Singapore. Why not bring a piece of our food culture back home with you? Bak Kwa is a salty and sweet barbecued dried meat product. The dish is incredibly popular in Singapore and is most often eating during Chinese New Year. Seen as a type of luxury food, the barbequed meat item became a popular dish during Chinese New Year as a way to welcome prosperity, doubling up as a great gift to friends and family.
Being such a popular dish, there are numerous different Bak Kwa retailers located islandwide, making it an extremely convenient souvenir to purchase. If you're unsure of which brand of Bak Kwa to purchase, large chains like Bee Cheng Hiang and Lim Chee Guan have multiple branches, making them the most accessible option. However, there are also many local brands like Bak Kwa Delivery that offer delicious bak kwa. Head over to their website and find the closest store to you.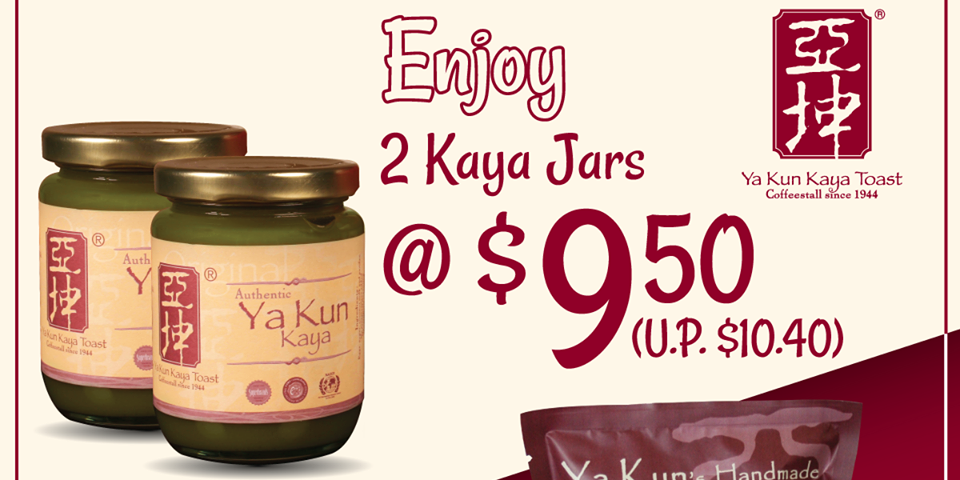 Kaya jam is a uniquely flavoured pandan popular spread in Singapore. Commonly eaten with toasted bread, kaya toast is a Singapore breakfast staple. If you would like a taste test before deciding to buy Kaya jam as a souvenir, visit Ya Kun to sample this delectable jam. Served with a side of soft-boiled eggs along with your choice of tea or coffee, this traditional breakfast will have you hooked and wanting more.
You can purchase Kaya jam in many different supermarkets all over Singapore. If you enjoyed the Kaya from Ya Kun, they also have their specialty Kaya jam available for purchase.
As you already know, Singapore is a melting pot of different cultures and cuisines. Our local hawker centres are filled with a wide variety of amazing local delicacies like chicken rice, laksa and chili crab to name a few. With brands like Prima Food and Dancing Chef, you will be able to bring these local food items back home in conveniently sized packets. They taste so authentic that many Singaporeans even bring along these instant food packets when they travel abroad for long durations. Take it from us, they are well made and taste like the real thing! An amazing tasting and one of the best souvenirs to buy in Singapore.
At our local supermarkets, you will find multiple brands selling a such a wide variety of instant local food items that will leave you spoiled for choice.
4. Singapore Sling
The Singapore Sling is a unique alcoholic beverage created by Raffles Hotel's Long Bar. It has grown to become well-known across the world. Crafted with gin, cherry brandy, pineapple juice and lime juice, this unique and aesthetic drink is a great souvenir for those who appreciate the taste of alcohol.
To this day, Raffles Hotel Long Bar still serves the Singapore Sling. So, do go over there and give the original a taste! Interested? Bottled Singapore Slings are available at the Raffles Hotel shop or Changi Airport's souvenir shops.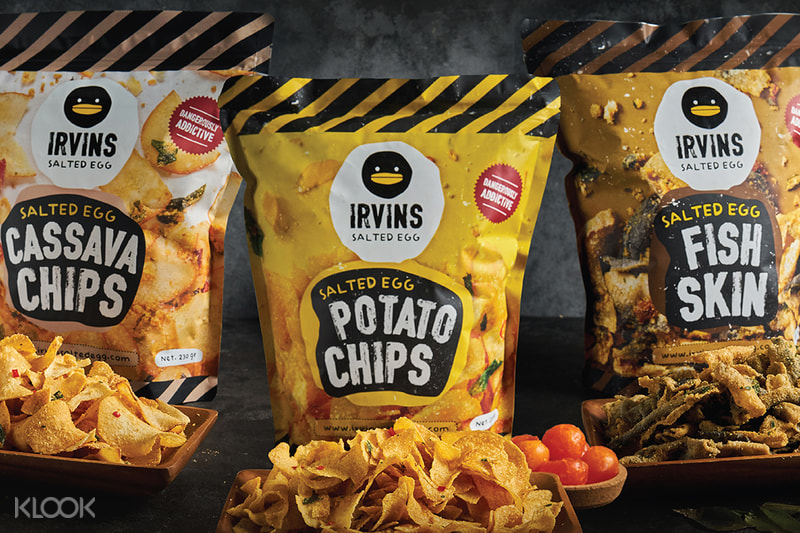 Irvins is a Singapore own brand, and has gained international attention and love from all over the world. They offer numerous salted egg flavoured goodies, and is one of the best souvenirs to get in Singapore. Famous for their salted egg fish skin snack, they also sell salted egg potato chips and cassava chips. Overall, Irvins is the one-stop-shop for all salted egg flavoured snacks in Singapore. Introduce your loved ones back home a unique snack beloved by many Singaporeans.
Irvins is even more accessible today as it is available to buy at 7-Eleven and Cold Storage supermarkets too. You can also refer to their website for their numerous branch locations found all over Singapore.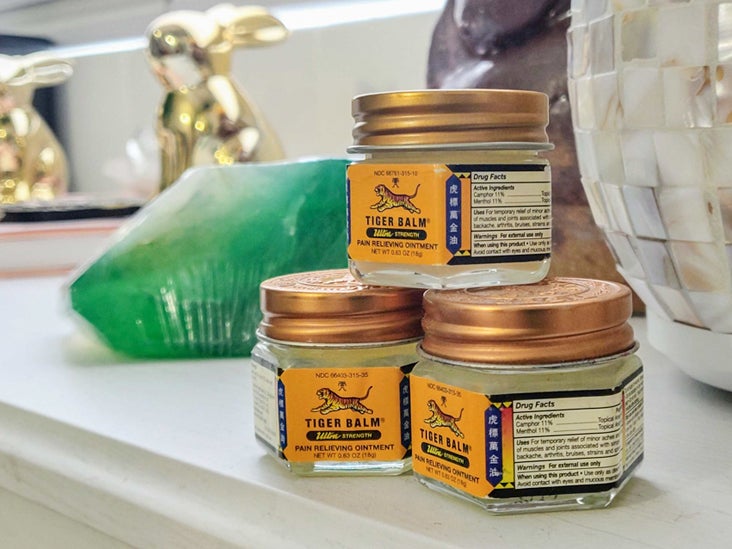 Tiger Balm is a topical medication used to treat a wide array of conditions. It can be used to relieve muscle pain. To use, rub on the chest and under the nose to relieve a blocked nose. Upon application, the ointment produces a cooling sensation and has a calming scent.
Also coming in the form of patches and sprays, there is a wide variety of products available for your choosing. Found in local pharmacies and drug stores such as Guardian, Watsons, and Unity, you'll easily be able to pick this up as a souvenir.
TWG Tea is an international luxury tea brand that was established in Singapore. They were founded as a luxury concept that sells classic flavors of tea as well as unique ones that we guarantee you haven't heard of before. Apart from teas, you will also be able to purchase beautiful and aesthetically pleasing tea accessories that range from tea containers to teacups.
Check out the TWG Tea website in order to find the closest store to you. If you don't have time to travel down to a specific TWG Tea store, fret not as a TWG Tea store is present in every single airport terminal, allowing you to pick up this great souvenir right before leaving Singapore!
8. Singapore Literature
We have recommended many food items. Here's a great non-food related souvenir option if you're looking for something that's culturally significant yet fresh and exciting. With many rich and engaging books out there written in a Singapore context, a unique journey awaits you at our local bookstores.
With local bookstores like 'Littered with Books', 'Woods in the Books' and 'BooksActually', visiting these cosy stores are a treat in itself. If you're interested in Singapore Literature as a souvenir, head down to one of these bookstores and begin your adventure.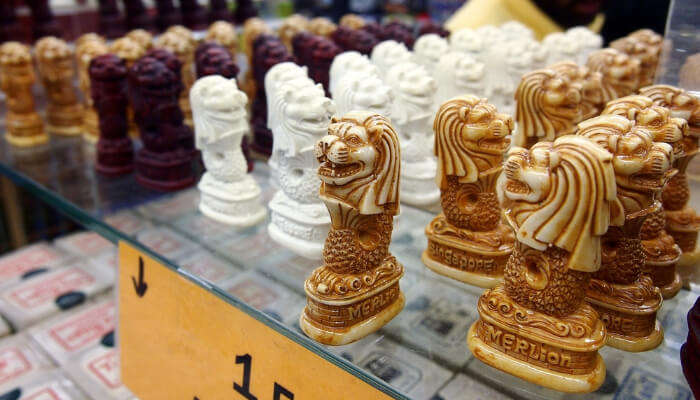 Rounding out our list are Merlion products. With the head of a lion and the body of a fish, the Merlion is the official mascot of Singapore. With items like magnets, soft toys, biscuits, and chocolates, there are many choices of Merlion products available for you to choose from.
You can find Merlian products in supermarkets all over Singapore. However, if you would like to visit dedicated souvenir areas with more options, head over to Chinatown or Mustafa Centre to find the best deals and greatest variety of these Merlion products. Overall, the perfect souvenir to round off our list of the best souvenirs to buy in Singapore.
10. Risis Orchid
A hybrid orchid is the national flower of Singapore. Unfortunately, flowers wither and aren't the best long-term souvenir. However, Risis has a solution for this. In 1976, a Singaporean scientist was able to encapsulate the natural orchid flower in gold, giving rise to the Risis brand. Now, you'll be able to bring home a gold-covered orchid in all its beauty and splendour
Coated in 24k gold, quality is assured when you're purchasing a golden orchid from Risis. Head over to the Risis website to discover their extensive selection and purchase your golden orchid today.
We understand that whether for yourself or your loved ones back home, souvenirs are a necessary part of any trip. With our list of the top 10 souvenirs to buy in Singapore, we knew that you will be able to pick out the perfect souvenir to encapsulate your memories of this trip.
Other articles: Top 10 Things To Do in Orchard Singapore, 25 Best Free Things To Do in Singapore
Related posts
Subscribe for newsletter
* You will receive the latest news and updates on Singapore's best trends!
Trending Posts
May 30, 2023

What is Matcha? Matcha...

May 31, 2023

TLDR: In this article,...

May 31, 2023

TLDR: As an audio...