10 Best Portable Projectors in Singapore [2022]
Rashmi, 2 years ago
8 min

read
3759
Here we are discussing 10 Best Portable Projectors in Singapore in 2021 for you. Sustainability and flexibility of the portable projectors come along with many benefits. All you require is to connect your mobile via internet network with the projector. Moreover, one of the 10 Best Portable Projectors in Singapore can be used with your mobile phone for projecting to any screen of your choice. It could be your travel buddy!
Often, we feel like screening a movie at home or demonstrate an official presentation on a larger screen. In such a situation, the only solution is A PROJECTOR. Gone are the days when you had to buy a big projector that took a lot of space in the house. It was certainly a hassle! Perhaps, the best thing that happened is the creation of the portable projector which is a tiny moveable device.
Things To Consider Before Buying A Portable Projector
Check on picture quality
For a portable projector, the focus is its picture quality. Frequently the resolution varies. It doesn't act as it is stated in the product description. There are fine lines that appear on the screen. You should consider the color ratio and resolution. Buy one that has HD picture quality.
Does your projector have brightness issue? If so, then it will not perform well in the light. The extension of the picture quality moreover depends on the brightness. If you choose a brighter projector, then the picture it will produce will have a less dark impact. If there is light behind the presentation set up, the projector will overshadow it.
Any electronic device that you are purchasing has a different price tag. It would be very foolish of you if without research you place an order. Check with the different portals for the best price for the particular brand you are buying. Keep one thing in mind, that e-commerce portal must be trustworthy and sell genuine items.
10 Best Portable Projectors in Singapore In 2021
Things To Consider Before Buying A Portable Projector
To make your selection for the best portable projector, you can at a glance, find the 10 Best Portable Projectors in Singapore in 2021 from the list below.
Highlights:
Resolution: 1080P Full HD
Power consumption: < 65W Max.
Brightness: 500ANSI
Projection Distance: 1 to 4 m
The revolutionary and powerful, pocket-sized Mi Smart Projector Mini has an exquisite vertical body, made out of cloth-like material on the front side. With a height of 15cm and 1.3kg weight, this portable projector has auto-focus, smart cooling, and Dolby sound effect. Evidently, you'll enjoy a DLP display type of realistic and smooth picture effects.
Key reasons to buy include brightness, versatility, and the ability to use a dongle for Wi-Fi usage. The product comes with a price range of $545.00 – $599.00.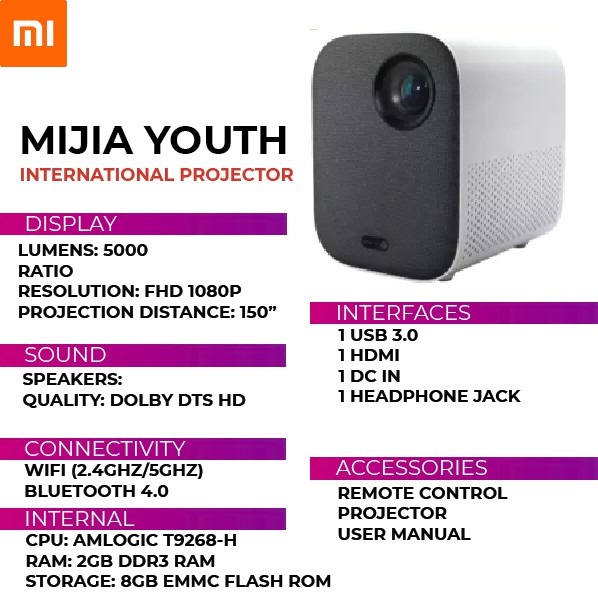 Highlights:
Resolution: Full HD (1080P)
Project Distance: 60 – 120 inches
Image Brightness: 5000 lumens
Power consumption: < 0.5W
A versatile and decent-looking portable projector is what we all look forward to, isn't it! This product is easy to hook up with a good range of devices. The design may seem to be small, but the features are outstanding. in fact, it is a perfect addition to your work gadgets and it can set up in a flexible environment where the ambient light effects exist. The reason to buy this one of the 10 Best Portable Projectors in Singapore in 2021 includes compact design and easy accessibility.
You can get this product Projector MIJIA Xiaomi Youth projector Google Android System at $523.00.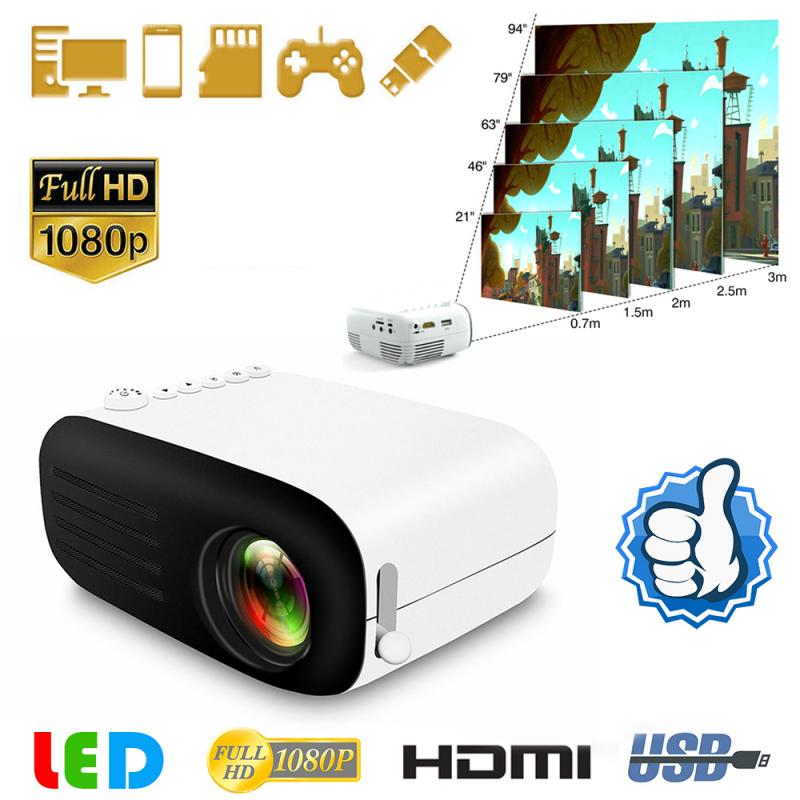 Highlights:
Resolution: Full HD 1080P
Project Distance: 3.7 to 5.5 meters
Image Brightness: 3000 lumens
Power consumption: 1 W
Usually, while selecting the user-friendly portable projector, we get it for our business use. We do make sacrifices to buy one of a choice. Those times are gone now! This innovatively designed attractive Mini Portable LCD Projector YG300 is a perfect choice for you. Its 3000-lumen brightness makes the Home Theater Cinema visual more alluring. Actually, the incredible versatility of this projector is for multipurpose use. Reason to buy include perfect travel projector and simple, compact & multi-functional usage.
So, if you are looking for something new and much handy, then order this product from a trusted buyer at $45.80.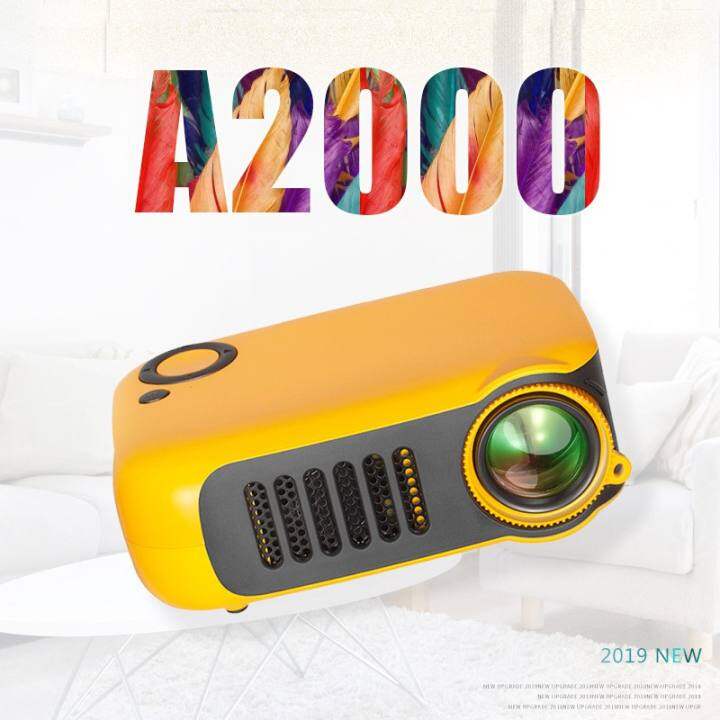 Highlights:
Resolution: Full HD 1080P
Project Distance: 80 inches / 3 meters
Image Brightness: 600 lumens
Power consumption: 1 W
Are you searching for something portable? Your search ends here! This mini pocket-friendly Transjee A2000 projector is a great addition to your abode. With the in-built HIFI speaker and 600 lumens brightness it offers an amazing display to enjoy visuals for a long time. Furthermore, you will benefit from an impromptu multi-functional benefit. Simply, plugin with various codes and devices. In such a small stature it offers luminous image and sound quality. It is small & compact, sleek & high-quality with projection effect & Hi-fi Speaker.
A multi-device connection projector like this is rare manufacture. Grab it from a trusted seller at $100.00 today!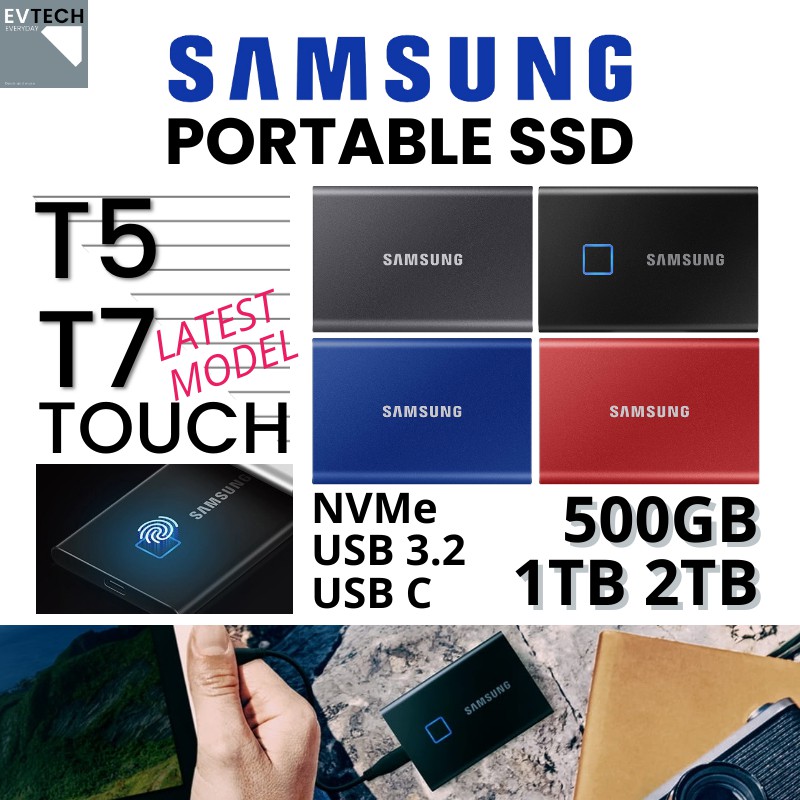 Highlights:
Resolution: 1920 X 1080P
Project Distance: 2.5 – 3 meters
Image Brightness: 4500 Lumens
Power consumption: 70 W
A radiant, compact and portable projector ideal for like-minded people who travel by road. Moreover, justifying the fact of its compactness, this portable projector allows diverse devices to display your presentation without any hassle. Although, it may not be the most powerful portable projector around; but definitely has great features and usability. Plus, it comes with in-built speaker system, and supports WIFI Mirror Screen Functions.
Grab this product at a price range of $119.00 – $126.00 for a genuine seller.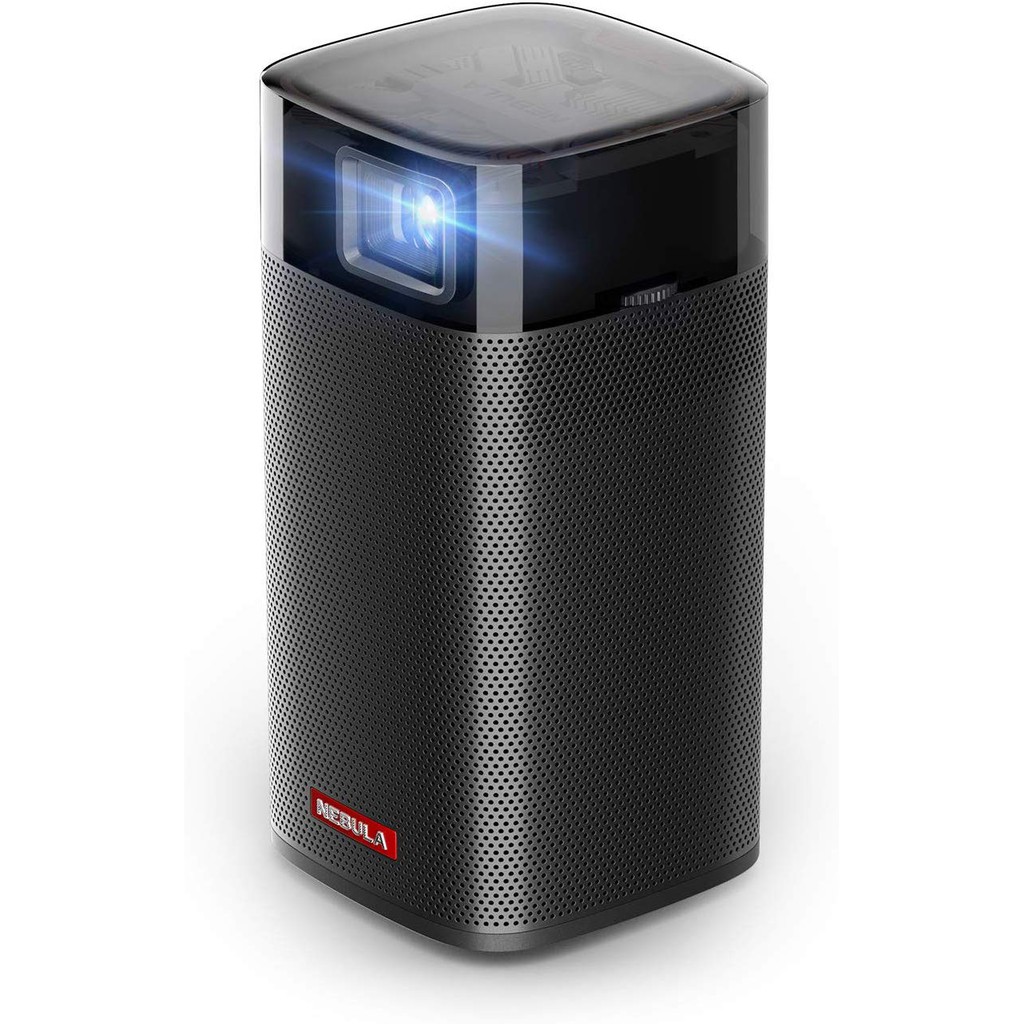 Highlights:
Resolution: 1080P
Project Distance: 5 meters
Image Brightness: 200 ANSI
Power consumption: 1 W
A small handy projector like Anker Nebula Apollo is smartly adjusted within a handbag. It runs smoothly with the advanced user interface. Alongside, you'll be benefited to watch movies, documents, presentations with its auto-timer feature. The power backup is long-lasting with makes it flexible to use anywhere, anytime. It comes with seamless touch control and crystal clear picture with enhanced playtime.
Easy to set and entertainment any time is possible if you buy this product at $799.00. Discount is available.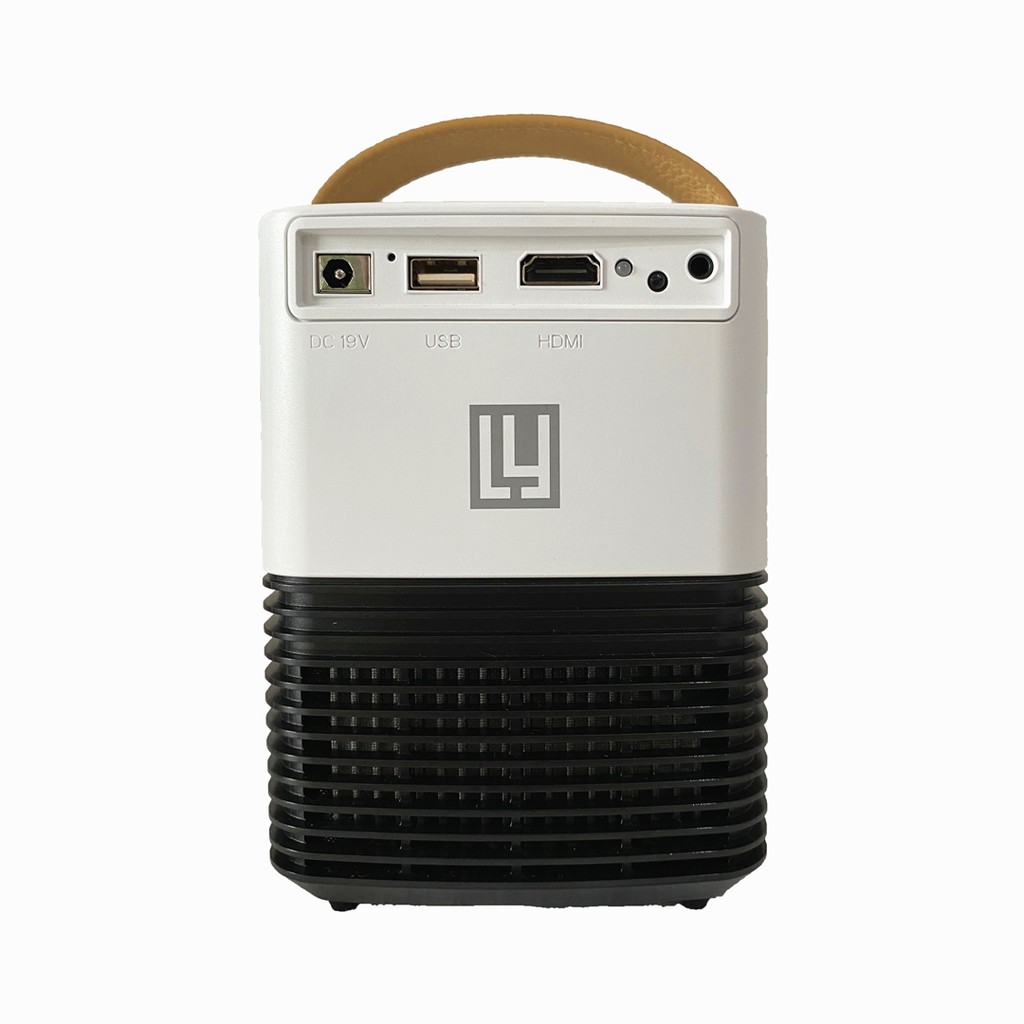 Highlights:
Resolution: WXGA (854×480), support 1080P (full HD)
Project Distance: 12 – 20 inches
Image Brightness: 100 ANSI
Power consumption: 70 W
For a start, this mini sleep rotatable projector has all the connectivity features to make it useful for you. Apparently, with all the right things in mind, this projector is a perfect investment for you. Actually, we believe in high points far exceed the low points that significantly makes a good projector. This system has 1G DDR Ram + 8Gb Flash memory that make it unique from all. Automatic keystone correction and Patent rotatable lens design are the key features.
Enjoy the immense benefit of buying such a useful portable projection with multiple slots at a $569.90 price rate.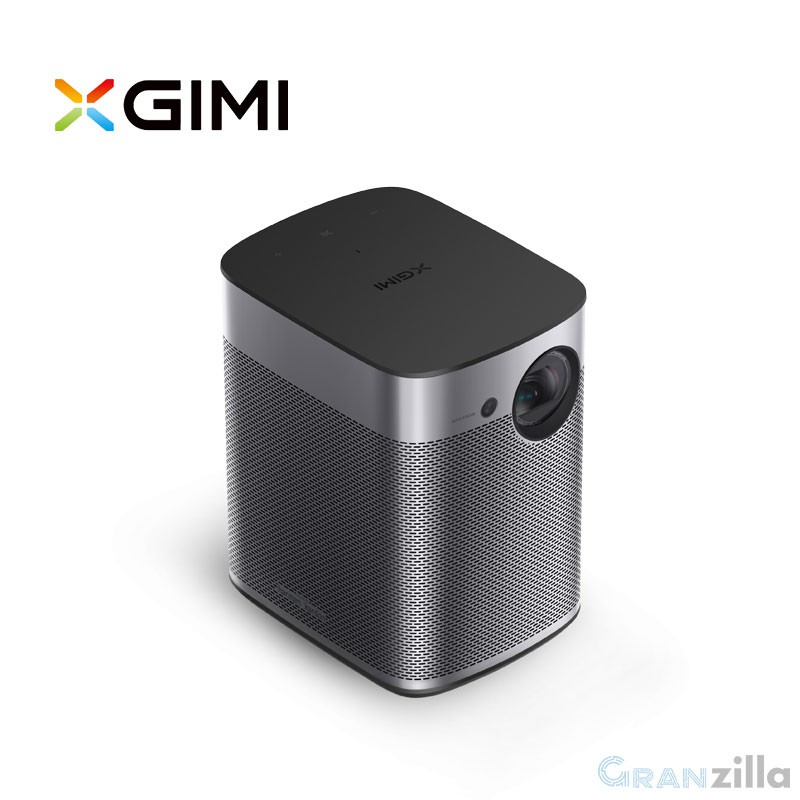 Highlights:
Resolution: support 1920 x 1080full HD
Project Distance: 3.2 – 3.5 inches
Image Brightness: 800 ANSI
Power consumption: 70 W
On a holiday craving for a movie outing is credible! To get you over this, we would like to introduce you to this innovative product XGIMI Halo portable projector. It is the best to enjoy the displays for Netflix, android TV, and Airplay. This 1080p equivalent device connects to multiple ports. Substantial advancement in the picture quality is witnessed by the reviewers. Further, special features like easy to carry makes this brightest portable projector a great buy.
This product is a versatile portable travel and business projector, available for $1,299.00- discounts available!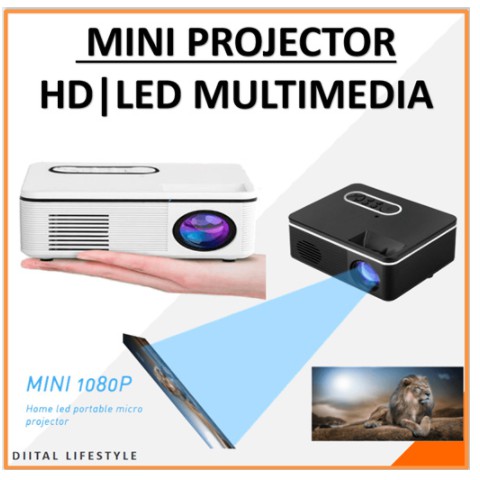 Highlights:
Resolution: 1080 full HD
Project Distance: 3.2 – 3.5 inches
Image Brightness: 600 Lumen
Power consumption: 1 W
Looking for a portable projector below $100? H88 Portable Mini Projector is easy to connect to any device and multi-featured. At a cost effective rate, this solid projector has all the notable functionalities to buy it in one go. Undoubtedly, you'll be impressed by its picture quality and potential screen effects. It has a compact design and is portable and supports security digital card.
Get this amazing product at the price of $42.90 along with a discount from a genuine seller.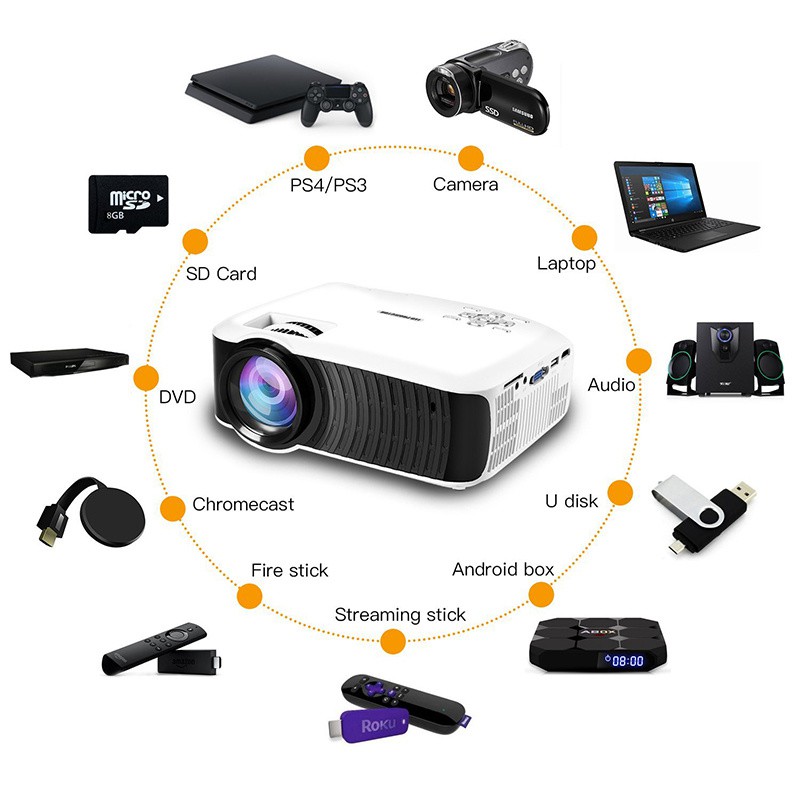 Highlights:
Resolution: 1080 full HD
Project Distance: 3 meters
Image Brightness: 2200lumens
Power consumption: 1 W
Needless to say, this product T22L HD Portable projection has multi-featured functionality. It comes with an ultra throw DLP and HDD display. Moreover, they combine high precision of the immersive visuals with smart brightness makes it a must-buy product. In-room isn't completely dark; this projector can offer impressive visual and sound effects. Also, it comes with amazing brightness and is perfect for movie display.
Despite its size, it is designed to take while traveling. Buy from a trusted seller at $99.00 today!
Which of the Best 10 Portable Projectors in Singapore in 2021 is the one for you?
Finally, before we conclude, one standard portable projector is a must accessory for each one of us. Many products come with carrying cases and accessories. Unequivocally, all the above-mentioned portable projectors are relatively compact, light-weighted, and multi-functional; available at an affordable price. Consider the size, brightness, and performance history from the reviews and grab the one that suits your requirements. Choose one from the top 10 list and let us know how you feel it is working! We would love to hear.
Related posts
Subscribe for newsletter
* You will receive the latest news and updates on Singapore's best trends!
Trending Posts
May 30, 2023

What is Matcha? Matcha...

May 31, 2023

TLDR: In this article,...

May 31, 2023

TLDR: As an audio...