Universal Employment Agency: The best maid agency in Singapore
Joanne, 2 years ago
3 min

read
2316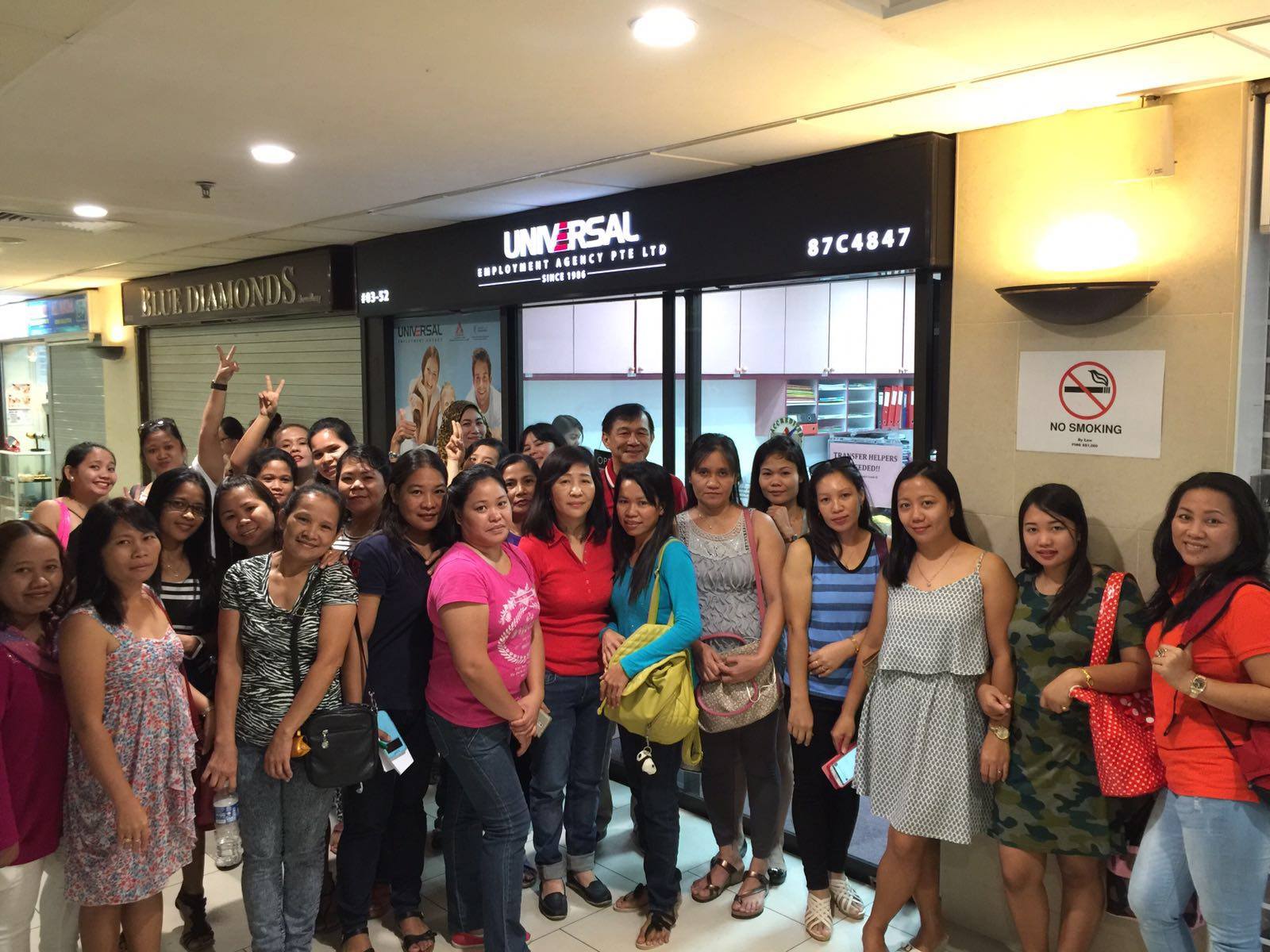 SERVING 3 GENERATIONS OVER 30 YEARS SINCE 1986
Universal Employment Agency Pte Ltd is a leading maid agency and professional consultancy in Singapore. They specialize in the placement of foreign domestic helpers mainly from the Philippines, Indonesia, and Myanmar. The agency has been working with employers and foreign domestic helpers to facilitate successful matches between them since 1986. With decades of experience and unmatchably high success rates, many of their clients are quick to call Universal Employment Agency the best maid agency in Singapore!
Wide Range of Services
Universal Employment Agency offers a wide range of services to their clients including direct hire of maids in Singapore, direct hire of maids not in Singapore, placement of first-timer maids, placement of ex-Singapore maids, as well as placement of ex-abroad maids among others.
The agency would even help out with administrative matters such as the application of foreign domestic worker permit and passport renewal for your foreign domestic helper. You can have peace of mind while leaving these logistical matters to the experts!
Leading Transfer Maid Agency
Transfer Maids refer to maids who are in Singapore who are seeking to transfer from one employer to another. They are maids who are currently working with a family but will be available soon for transfer. This could be because they are finishing their contract or because the family may be leaving Singapore for good.
The demand for transfer maids in Singapore has been on the rise, according to this article by The Straits Times. This demand is accelerated by the pandemic situation that is playing out right before our eyes. Because of COVID-19, maids from abroad are not allowed to fly in to and out of Singapore due to air travel bans!
Despite this high demand, very few maid agencies in Singapore have a ready pool of transfer maids at hand. This is where the Universal Employment Agency differs from other maid agencies. As a leading transfer maid agency, the team at Universal Employment Agency is an expert when it comes to the hiring of transfer maids or simply assisting employers with direct hiring of a maid they already know.
With details and data of the maid's past working history, you can definitely trust that you will be matched with a helper. But not just any helper: one that will be able to meet and surpass your needs and expectations. If you don't believe us, look at the thousands of testimonials left by satisfied clients on Universal Employment Agency's website, like this one here:
Testimonials:
Get in Touch
Universal Employment Agency is located at 304 Orchard Road #03-52 Lucky Plaza Singapore 238863.
You can reach them at +65 6735 3456 or visit their website or drop them an email at info@universal.sg
Opening hours: Monday to Friday: 10 AM to 7 PM (Closed every Tuesday & Public Holidays), Saturday and Sunday: 10 AM to 5 PM
Related posts
Subscribe for newsletter
* You will receive the latest news and updates on Singapore's best trends!
Trending Posts
May 30, 2023

What is Matcha? Matcha...

May 31, 2023

TLDR: In this article,...

May 31, 2023

TLDR: As an audio...