As Singaporeans become more and more interested in health and fitness, fitness blogs are also becoming more and more popular. Some bloggers have even grown so much following that they are now considered to be influencers in the topic. These people share their workout routines and even tips to help you along your fitness journey.
However, in this digital era, it can be difficult to tell the difference between an amateur and the real deal. As such, today we will be sharing with you a list of the best 10 fitness blogs you should follow for the latest fitness trends and tips. Check out our top picks below.
Cheryl Tay is one of the most influential fitness bloggers in Singapore today. Having been previously featured on the cover of Run Singapore magazine and recently appointed its editor, she is a reliable voice in this industry. Like many Singaporeans, Cheryl Tay had body image issues when she was younger.
However, she managed to overcome this and now regularly participates in triathlons and CrossFit training. She is also the founder of Rock the Naked Truth and a fitness coach at GRITYARD. Cheryl is someone who practices what she preaches and this is very clear from her large following on numerous social media platforms.
Ultimately, her blog is one of Singapore's greatest fitness gems. Apart from her blog, you can reach her on her Facebook and Instagram Pages.
Georgina Poh is yet another popular Singaporean fitness influencer. This 25-year-old is a certified yoga instructor and personal trainer. She is certified by the Nike NTC and American Council of Exercise. Apart from fitness, she also blogs about healthy eating, fashion, and beauty.
As a brand ambassador for both Nike and Nutrifirst, she is a trustworthy voice in the fitness space. She has also been featured on websites like Sporting Elutes and Straits Times. It is therefore not surprising that she has 127,000 followers on Instagram alone. She is also available on Facebook.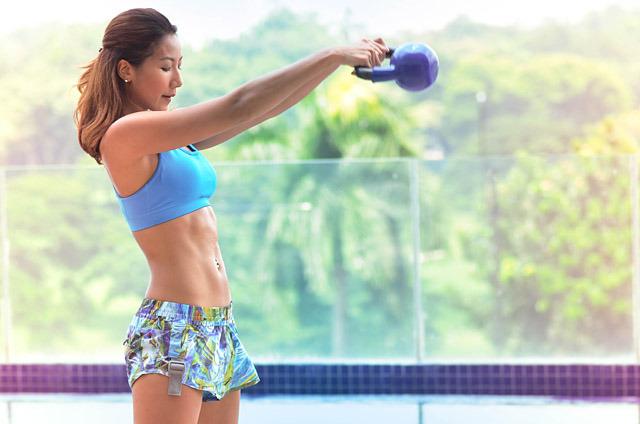 On this blog, Fay Hokulani shares her fitness journey and also writes about food, nutrition, and beauty. She is a certified yoga trainer and fitness coach. Moreover, she has previously hosted a television program and worked with big brands like Adidas and Maximuscle. Her program was called FourFourTwoPerformance and it was aired on Astro Supersport.
The aim of her show was to teach people how to have the mindset of a professional soccer player, especially when it comes to eating and training. Another thing Fay Hokulani is known for is tailoring her workout sessions to cater for personal goals. Whether you are seeking to lose weight or simply feel stronger, she has the best tips for you.
For more about Fay and her blog, visit her Facebook and Instagram pages.
Certified by the National Academy of Sports Medicine and the American Council of Exercise, Jasmine Danker has learned a lot in her 11 years in the fitness industry. She shares all this and more on her blog.
The fact that she is also a fitness trainer and has worked with huge brands like Reebok makes her both trusted and admired. Apart from fitness, Jasmine Danker also shares healthy recipes and inspirational quotes on her Instagram.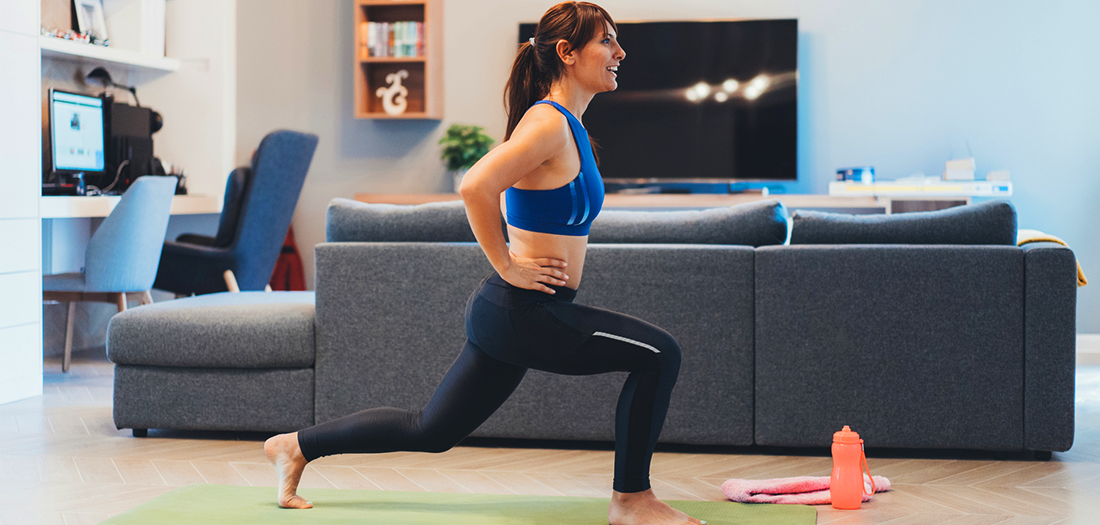 Of all the blogs featured in this article, this is the only one that is run by a certifying body. As such, it has the most accurate and trustworthy information. Whether you are looking for health and fitness tips or simply want to know the best fitness app to use, this blog has got you covered.
One thing you will love about it is that it features a compilation of articles with tips on how to keep fit during this pandemic. It also has resources on how to manage stress in the wake of Covid-19.
To get more insights from the ACE, follow them on Facebook, Instagram, and YouTube.
If you are into running, PrisChew Dot Com is the place for you. This award-winning blog is run by Priscilla Chew, a runner and football lover. In her blog posts, she shares her personal running experiences, her thoughts on soccer, and her experiences playing Candy Crush.
She even goes as far as interviewing leading runners, entrepreneurs, bloggers, and models. You will also find some news pieces here and there. Ultimately, PrisChew Dot Com is best for those with a focus on running but are open to a variety of topics.
For more about Priscilla and her blog, follow her on Instagram.
This informative blog is run by Azlan, a Singaporean trail runner. In 2009, Azlan began running to get ready for his National Service tests, and he has never stopped since. Azlan also enjoys writing, photography, and video editing.
In his blog, he shares his running experiences in Singapore and across Asia. Moreover, he talks about the latest running gear and tech. Considering Azlan's experience alone, this blog is truly worth visiting.
Azlan is also active on Facebook and Instagram.
Known for its obsession with all things fitness, this blog is always up to date with the latest industry news. Whether you want to learn about how to lose weight, how to gain core strength, or even how to prepare for a marathon, they've got you covered.
With the advent of Covid-19, it is refreshing to see that this website also offers home workout tips and online coaching. For more resources, you can check out their Instagram, Twitter, and YouTube accounts.
Geared towards the modern woman's needs, Love Sweat Fitness inspires women across the world to embrace their different versions of a healthy body. Owned by Katie Dunlop, this blog features recipes, meal plans, and daily workouts.
Additionally, she shares some tips and her favorite fitness routines. She also features her amazing workout app that allows you to take charge of your fitness. It employs the use of personalized goals to help you track your fitness journey.
For more from Love Sweat Fitness, follow them on Twitter, Instagram, or YouTube.
If all you can think about is gaining more muscle, you should visit the Breaking Muscle Website. They are always publishing new fitness content. No matter where you are in your fitness journey, you can always learn something new from this blog.
It features workout routines, healthy food recipes, and even content for coaches and trainers. This is the best blog to teach you how to manipulate your diet and workout routine to build a stronger and more enduring body.
For more from Breaking Muscle, follow them on Facebook, Twitter of YouTube.
So there you have it; these are the best 10 fitness blogs for Singaporeans. While we tried to feature as many local ones as we could, there are some great international ones that we just had to mention. No matter where you are in your fitness journey, one thing is for sure; you will find what you are looking for in these top blogs.
Related topic: Best 7 Protein Powders in Singapore to Gain Muscle
Written by: Warren